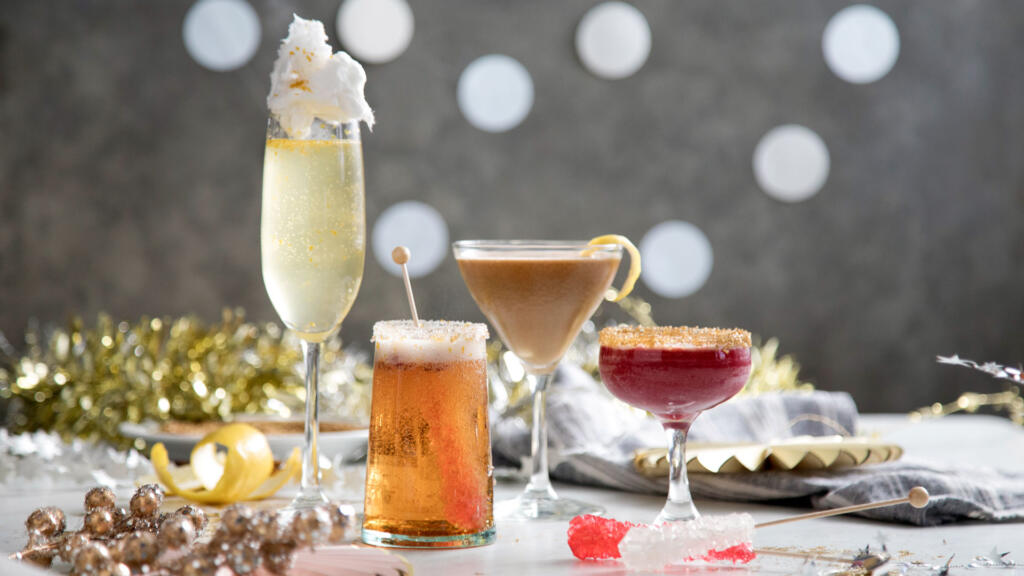 Although it's fun to make cocktails (or mocktails) for any event, New Year's garners a certain level of sophistication. Especially when you pair this holiday with the lake, you are in for a classy and cozy evening. You and your guests can cheers to the coming year in style with these fun New Year's Eve drink recipes!
New Year's Sparkler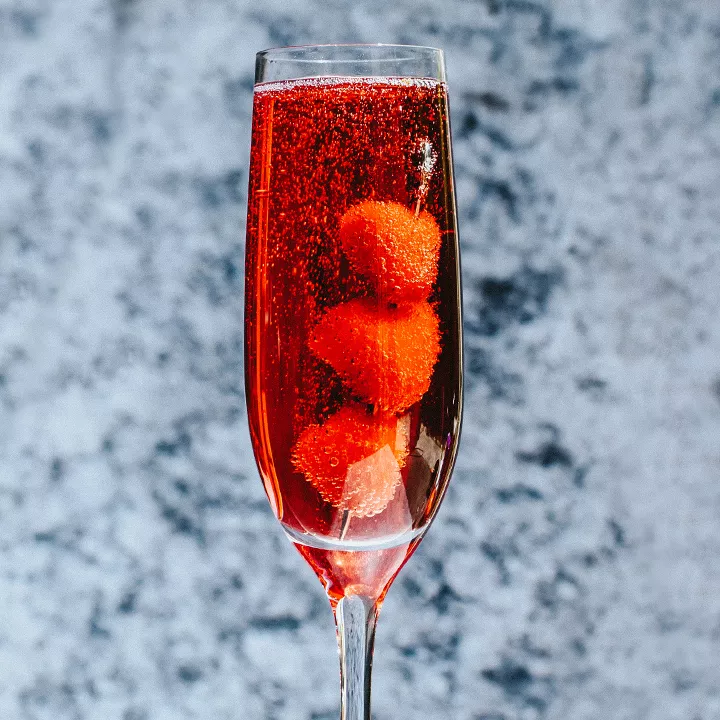 The New Year's Eve Sparkler brings the sizzle of the holiday season to your taste buds. Berry-infused vodka, sweet pomegranate juice, chilled Champagne, and succulent raspberries make every sip a special occasion.
Ingredients (for one cocktail):
1 ounce of berry-flavored vodka
1 1/2 ounces of pomegranate or cranberry juice
3 1/2 ounces of Champagne, chilled, to top
Garnish: skewered raspberries
Directions: Mix the vodka and juice in a chilled Champagne flute. Top with Champagne and garnish with raspberries. Cheers!
Tips: If you're looking for berry-flavored vodka, Wild Roots, Ciroc, Finlandia, and Grey Goose are excellent options. Or, if you want to infuse your own, you can place berries in the liquor and store it in a cool, dark place for a day or two. And regarding the Champagne—you might want to save your expensive bottle for toasting since you will only be using it to top this cocktail. Just make sure to avoid the sweet varieties and buy dry Champagne.
Mocktail Version: To make a New Year's Eve Sparkler Mocktail, you can leave out the vodka and include sparkling water—such as Perrier—instead of the Champagne.
For more details and recipes, visit Liquor.com
Hot Buttered Rum with Cider
If you want to keep warm by your lake home fire pit, this Hot Buttered Rum with Cider is the cocktail for you. Plus, it's paleo-friendly, dairy-free, and sugar-free, so it's perfect for those trying to stay healthy during the holidays. But don't let all the freebies fool you—this cocktail is rich, creamy, and delicious!
Ingredients (for six cocktails):
3 cups unfiltered apple cider
4 tablespoons salted grass-fed butter or more to taste
1 cinnamon stick
1 1/4 cups dark golden rum
1/2 tsp ground cinnamon (optional)
1/8 tsp ground nutmeg (optional)
1 tsp pure vanilla extract (optional)
Directions: Add the apple cider, butter, and cinnamon stick to a pot and bring to a boil. Whisk until frothy. Remove from the heat, add the rum, and serve hot.
Tips: If you want an extra frothy cocktail, add the liquid to a blender after combining all ingredients. Make sure to leave a small opening at the top of your blender to release heat.
Mocktail Version: To make the mocktail, leave out the rum. You can add molasses to maintain the flavor dark rum provides, but note that the cocktail will no longer be sugar-free.
For more information and healthy recipes, visit The Roasted Root.
French 77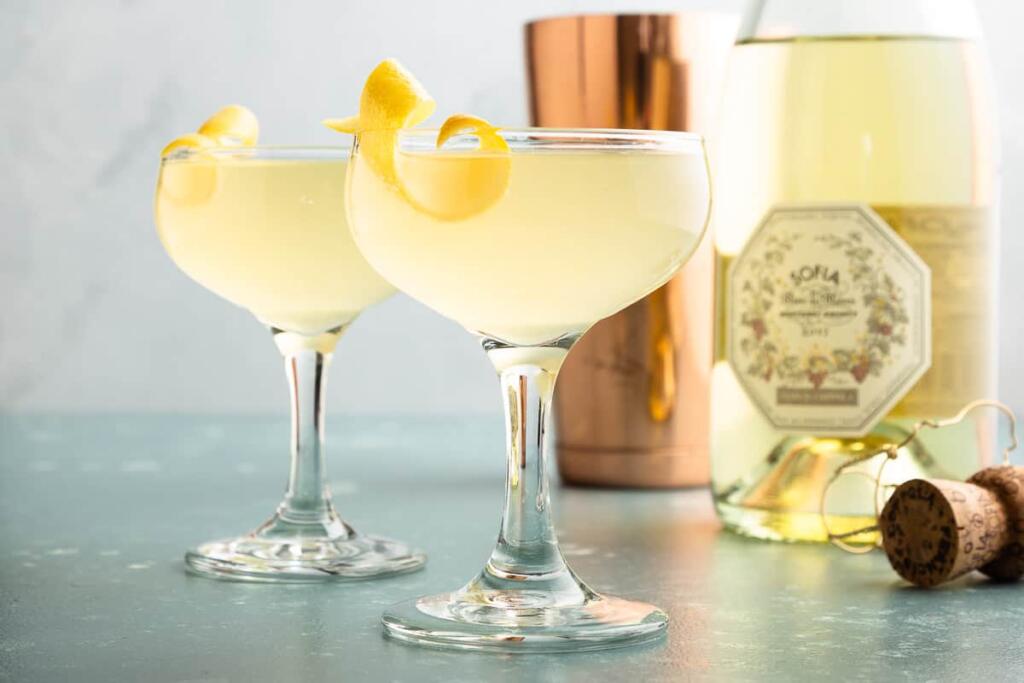 Filled with sparkling goodness and biting lemon, the French 75 is a New Year's Eve classic. But what if you want to try new things in the coming year? Out with the old, in with the new—this French 77 takes the 75 up a couple of notches.
Ingredients (for two cocktails):
3 ounces elderflower liqueur
1 ounce gin
1 ounce lemon juice
4 ounces sparkling wine
Directions: Combine elderflower liqueur, gin, and lemon juice in a cocktail shaker. Fill with ice and shake for 30 seconds. Strain into two 6-ounce glasses. Top each glass with 2 ounces of sparkling wine, garnish with lemon, and enjoy!
Tips: The great thing about this recipe is that you can make the elderflower liqueur, gin, and lemon juice mix ahead of time and store it in the fridge. Then, when your guests arrive, all you have to do is shake it up and top it with sparkling wine.
Mocktail Version: Use elderflower syrup instead of elderflower liqueur and replace the gin and sparkling wine with tonic or sparkling water.
For more fun New Year's Eve drink recipes, visit Cup of Zest.
Cranberry Martini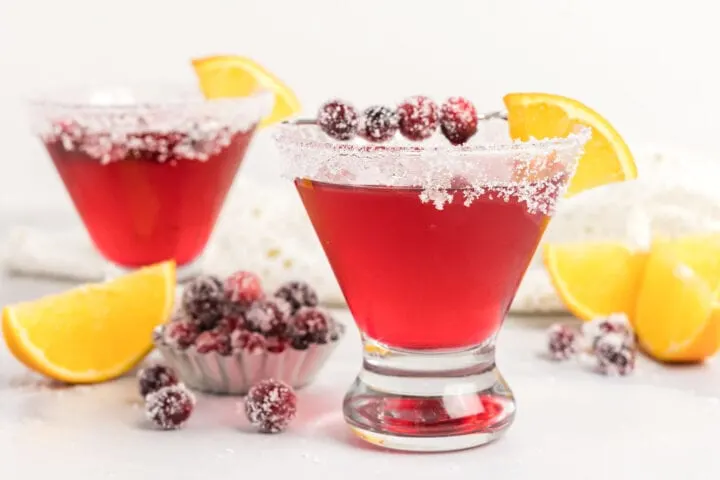 It's hard to imagine the holiday season without cranberries. Made with fresh juice, quality vodka, refreshing orange liqueur, and festive sugared cranberries, this Crantini pairs perfectly with a classy New Year's evening. Plus, it's super easy to prepare.
Ingredients (for two cocktails):
3 ounces Vodka
1 ounce Orange liqueur (Triple Sec or Cointreau)
1.5 ounces of simple syrup
3 ounces cranberry juice
6-7 ice cubes
Sugared cranberries for garnish, optional
Sugar, for glass rims
Directions: Fill the martini shaker with ice. Then pour the vodka, orange liqueur, simple syrup, and cranberry juice over the ice. Shake for 20-30 seconds and pour into martini glasses rimmed with sugar. Garnish with sugared cranberries or orange slices.
Tips: If you prefer gin, you can substitute it for vodka. Also, if you are short on time, you can make this cocktail in advance and simply shake it with ice before serving.
Mocktail Version: For the vodka, you can substitute non-alcoholic vodka, spicy ginger soda, or apple cider vinegar. Squeeze a slice of orange into the cocktail to replace the orange liqueur.
For more information and recipes, visit Taste of Homemade.
Coffee Old-Fashioned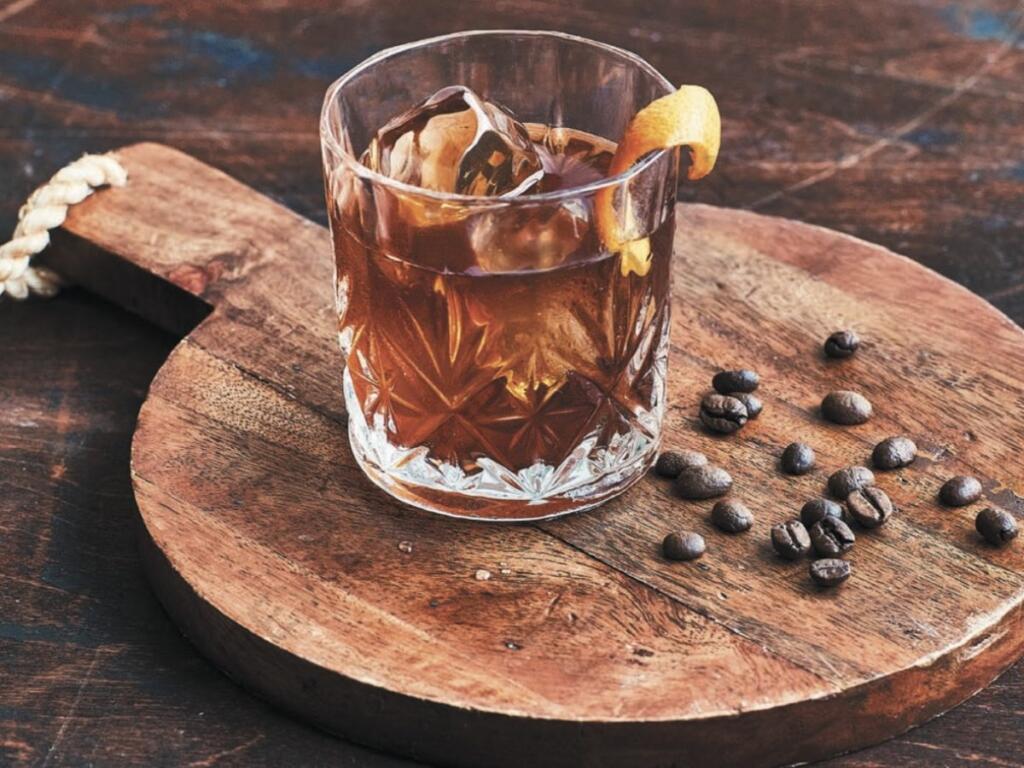 The beloved Old-Fashioned adds an air of elegance to New Year's Eve. By incorporating a kick of caffeine, this Coffee Old-Fashioned takes the standard cocktail up a notch. If you're not a night person and need a boost on New Year's Eve, this drink is for you.
Ingredients (for one cocktail):
2 ounces rye whiskey
1/2 ounce coffee liqueur
3-4 dashes of orange bitters
Orange peel for garnish
Directions: Add whiskey, coffee liqueur, and bitters to a glass with ice. Stir and mix until chilled. Squeeze oils from the orange peel before adding the peel to the glass.
Mocktail Version: You can replace the whiskey with non-alcoholic whiskey or strong-brewed barley tea. You can substitute the coffee liqueur for a non-alcoholic version.
We hope these fun New Year's Eve drink recipes enhance your cozy evening at your lake home. Cheers to the lake, and Happy New Year from Lake Homes Lifestyles!