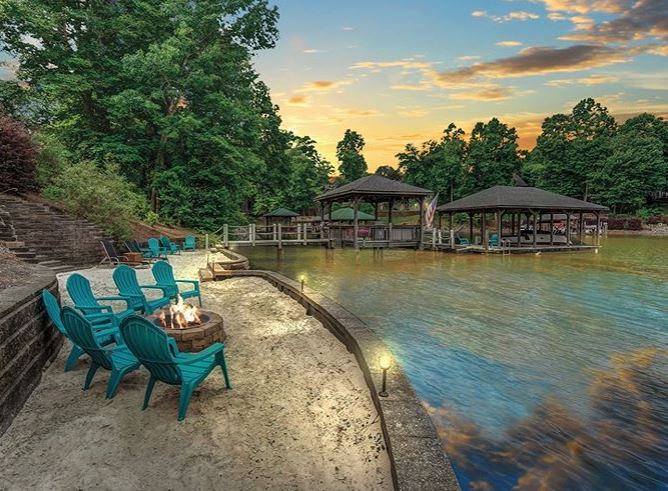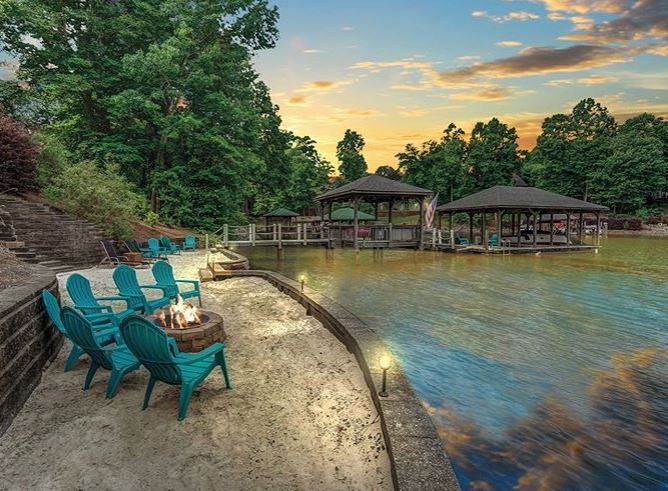 Have you heard the phrase "form follows function?" This famous architectural philosophy, coined by skyscraper inventor Louis Henry Sullivan, means that a building or object's shape reflects its intended purpose.
This principle certainly applies to outdoor furniture; an outdoor chair's height depends on its designated function. For instance, high counter stools are for entertaining because hosts can chat with their seated guests at eye level. By contrast, lounge chairs' low height and reclining backs facilitate ultimate relaxation.
However, seating for fire pits is unique. Lower than a dining chair but higher than a lounge, this low outdoor seating should cater to casual conversation among guests.
For lake homeowners with fire pits, there's a myriad of types of chairs to pick! From benches to Adirondacks, these differing forms all reflect the same function — enjoying a fireside chat with your friends and family.
Adirondack Chairs

Named for the mountainous region in New York, Adirondack chairs are simply a classic. The classic wooden frames and reclining backs are designed for relaxation. Further, their low height makes them perfect for fire pit seating.
One brand specializing in Adirondack chairs is Polywood, a leading manufacturer in sustainable furniture. Their goal is to incorporate 1 million pounds of ocean-bound plastic into furniture by 2021. If you're seeking a timeless, simple look, an Adirondack chair is unbeatable.
Sectional Sofas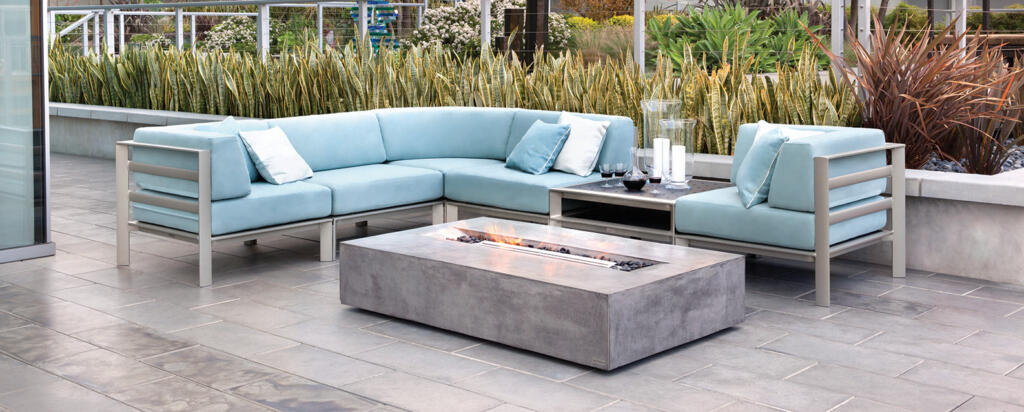 For square and rectangular fire pits, sectional sofas are an ideal low outdoor seating choice. As an angular piece of furniture, their form naturally matches a fire pit's edges. This form matching creates a seamless, congruous design.
The good news is that it's possible to find sectional sofas at any price point. For the best of the best, look to Brown Jordan, a renowned luxury outdoor furniture provider. Their selection of outdoor sectional sofas is built to last.
Swings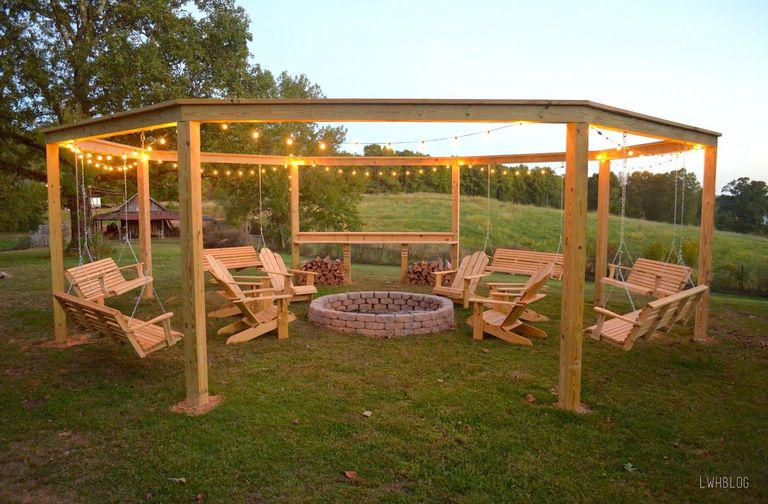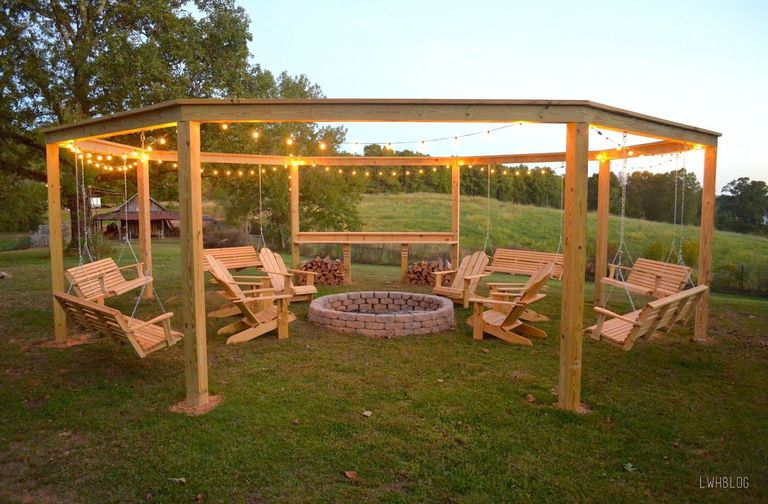 Who says that swings are reserved for front porches? Low-hanging outdoor swings add a laid-back flare to any fire pit. If you're good with woodworking, you can create a DIY hexagonal swing set for your backyard.
If woodworking is not your thing, there's plenty of other swing options. These wicker egg chairs from Belham are great for social distancing, as they only accommodate one guest per swing. On a cool fall evening, it'll be easy to drift to sleep with the rocking motion of these swings.
Euro Chairs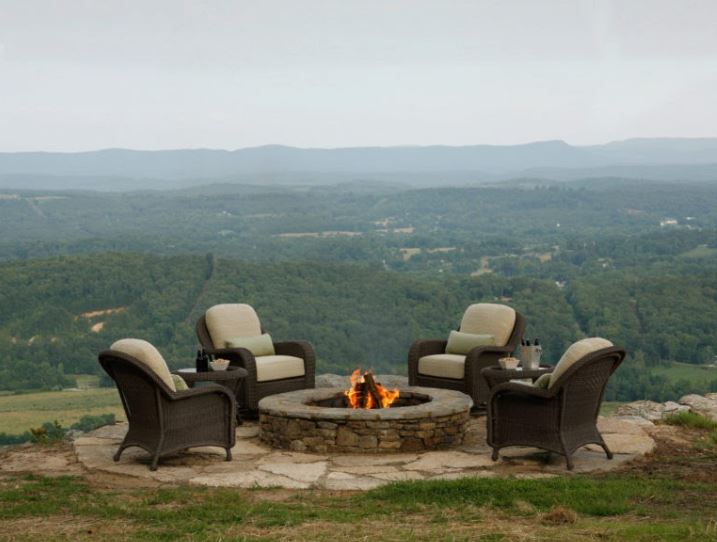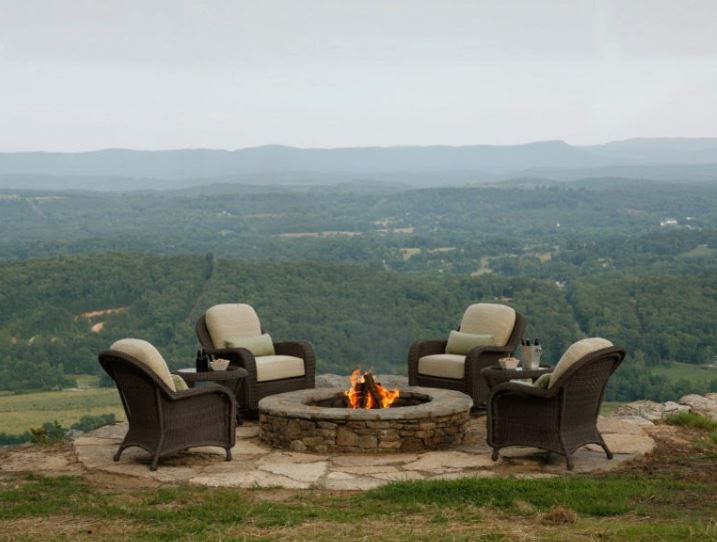 For outdoor fire pits, picking the right chair height is ideal. Dining chairs are too high, but lounge chairs are too low. Enter the euro chair — a "chat height" designed for having casual conversations and roasting smores around the fire.
While many brands carry euro chairs as a low outdoor seating option, Summer Classics has a particularly strong collection. This luxury brand of outdoor furniture specializes in durable, high-quality pieces built to last. Add a few plush cushions for maximum comfort.
Benches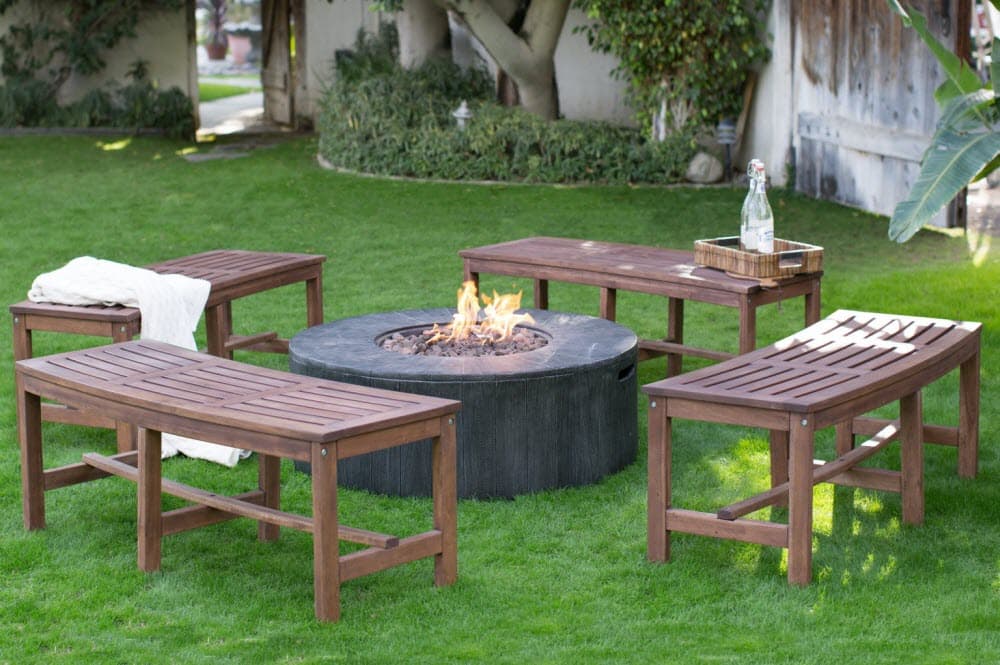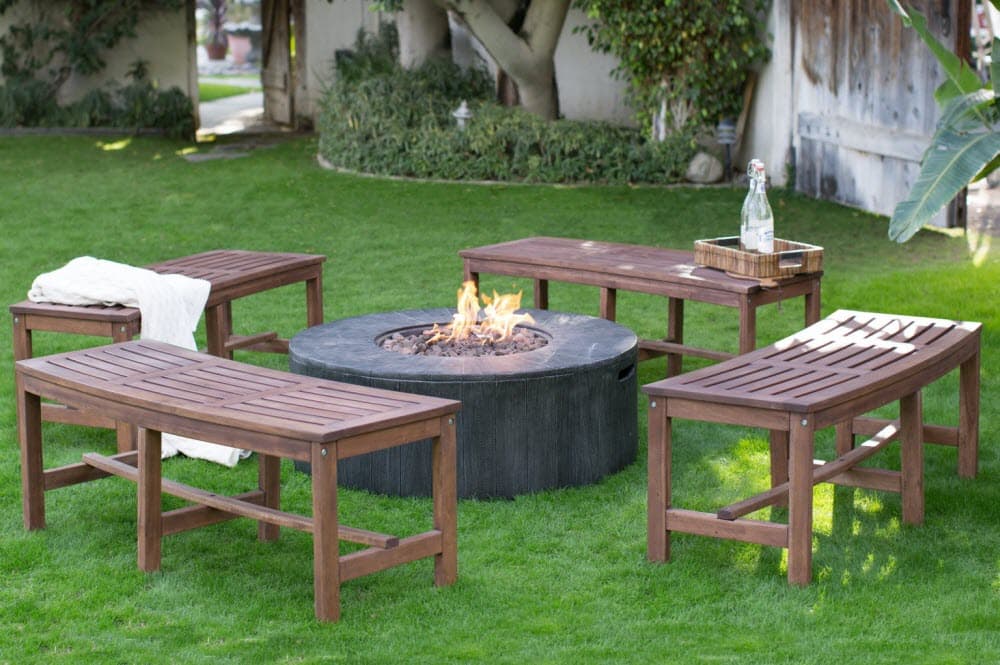 If you don't mind backless furniture, curved benches are a great option for low outdoor seating around a fire pit. Multiple benches create a design where each guest can have their own space, and the flat planed seat doubles as a drink holder.
Bench style seating has become a popular trend in recent years. They're effortlessly stylish, they blend well with nature, and they're easy to build. If you'd rather not build your own, Wayfair has plenty of options in multiple price ranges. 
Regardless of the specific kind of low outdoor seating furniture, your guests will love gathering around the outdoor fire pit at your lake home. For more backyard landscaping ideas, check out our blog at Lakehomes.com!