Get The Latest Lake Homes Realty Lake Real Estate Market Report
To receive your FREE copy of the latest market report, please enter your name and email address: (email address is required, but we promise we won't spam you!)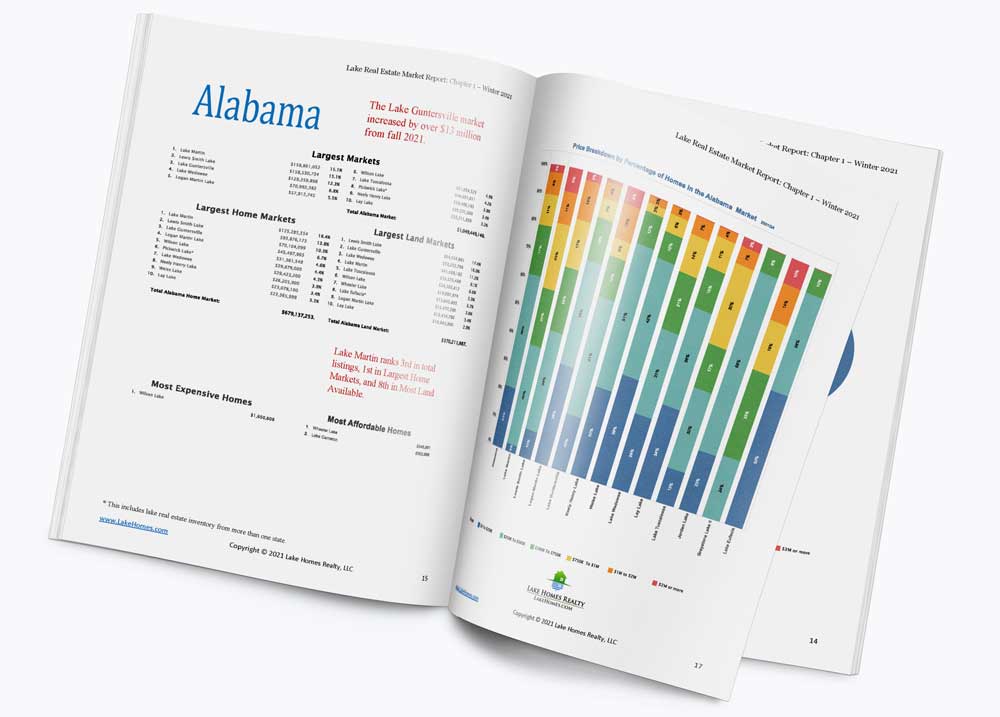 The Lake Real Estate Market Report
The Lake Real Estate Market Report contains unique multi-state market information about lake homes and land, including lakefront property, lake access property, lake view property, and near-lake property.
This quarterly report contains multi-market (and multi-state) real estate information NOT AVAILABLE publicly from any other source.
Lake Homes Realty has access to data from hundreds of lake real estate markets as a multi-state, full-service brokerage. This data is compiled and presented in this quarterly lake real estate market report. This data is the most comprehensive report of the lake real estate markets in the country.
Free to the public, the market report can help lake home, and land buyers and sellers better understand their local market and how it relates to other similar competing markets. The reports can also be used as market reference sources by media outlets (always with attribution, please).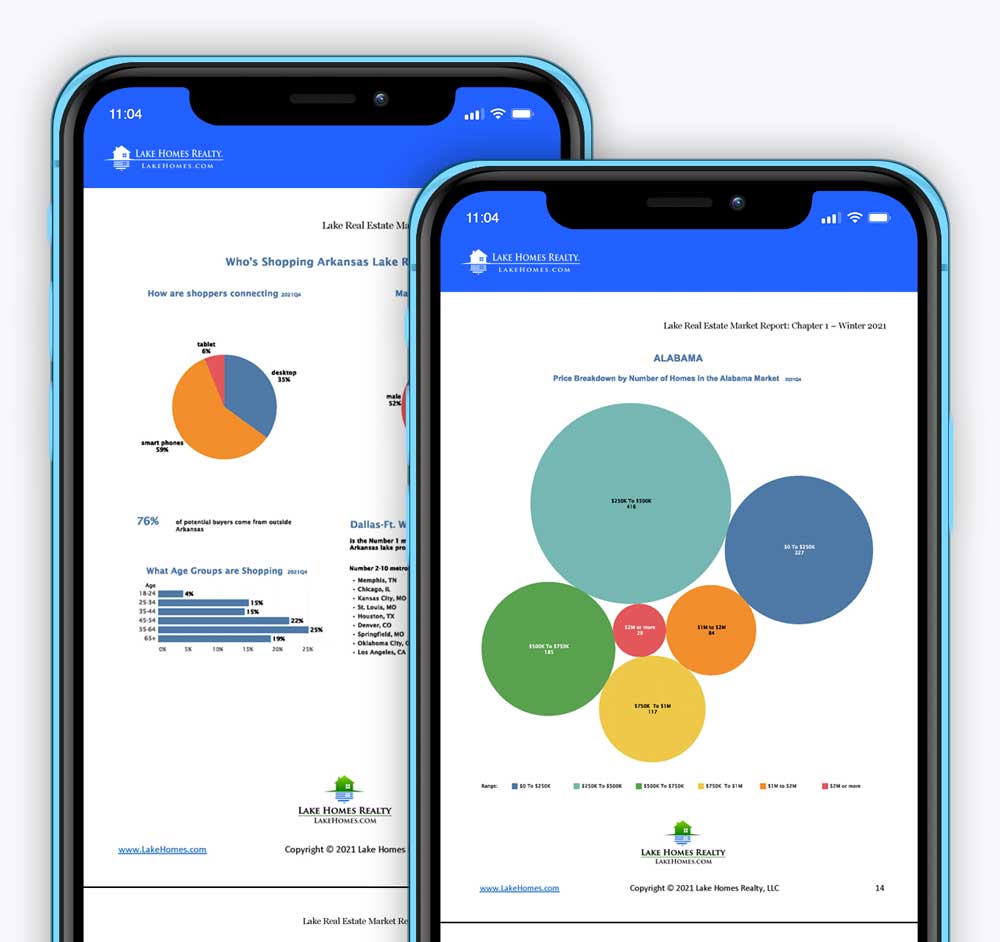 What Is in The Latest Report?
Our latest market report is packed with 194 pages of comprehensive lake market information about lake homes and land for sale in 33 states. You'll find:
Market Rankings of:
The Largest Total Lake Markets, Largest Home Markets, and Largest Land Markets (overall and by state)
The Most Expensive and Most Affordable Home Price (averages, by lake)
The Most Expensive and Most Affordable Land per acre (by lake)
Trending Data comparing Lake Markets to the prior year.
Overview of Key Lake Market Trends and Outlook
Lake Homes Realty - Lake Market Report – State Infographics
And much, much more!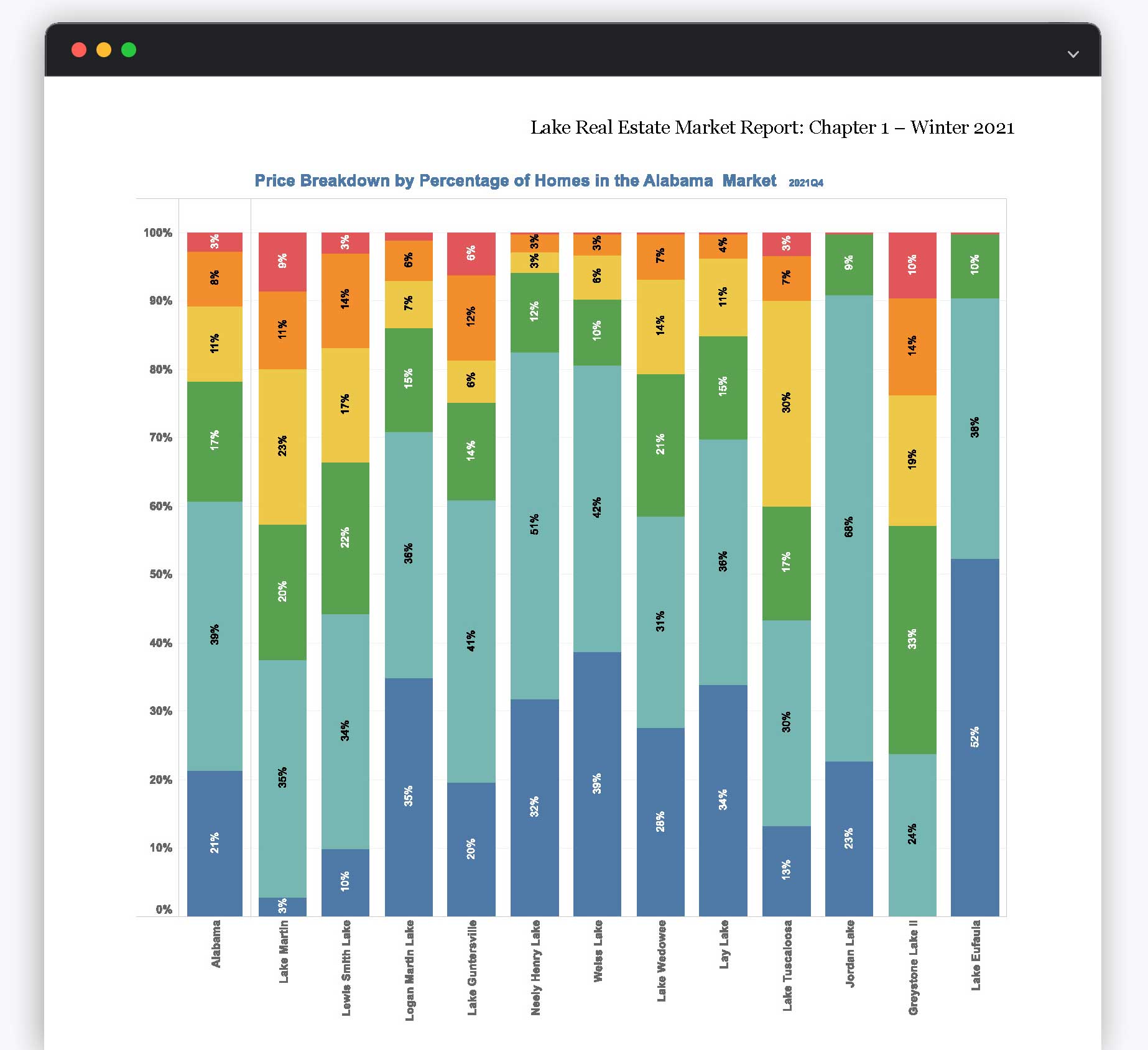 Data and Resources for News Media
If you are a news media member, we'd be glad to help with stories or data. A few ways we can help are:
Advance Copies of Upcoming Lake Real Estate Market Reports
Custom Lake Real Estate Market Data for Your State or Metro
Supporting image files of any graphs or maps.
Information / Quotes from Local Lake Expert Real Estate Agents
Interviews with Lake Homes Realty's Data Experts and Management Team
Lake Real Estate Market Expert Guests for applicable Radio or Television Appearances
Let us know how to be of service by calling Bill Lang at (866) 525-3466 or emailing media@lakehomes.com.
Real Estate Agents and Brokers
For lake-focused real estate agents and brokers interested in learning more about working with Lake Homes Realty, we'd be delighted to talk with you! To learn more, Click Here.
About Lake Homes Realty
Lake Homes Realty is a full-service, full-commission real estate brokerage currently licensed in multiple states across the country.