The Lake Real Estate Market Report
The MOST Comprehensive Lake Real Estate Market Report
To receive your FREE copy of the latest market report, please enter your name and email address: (email address is required, but we promise we won't spam you!)

The Lake Real Estate Market Report contains unique multi-state market information about lake homes and land, including lakefront property, lake access property, lake view property, and near-lake property.
This quarterly report contains multi-market (and multi-state) real estate information NOT AVAILABLE publicly from any other source.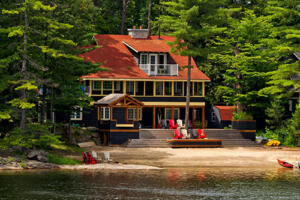 In the markets reported, this is THE most comprehensive report of the lake real estate markets.
As a multi-state, full-service brokerage, Lake Homes Realty has access to data from hundreds of lake real estate markets.
This data is compiled and presented in this quarterly lake real estate market report.
Free to the public, the market report can help lake home and land buyers and sellers better understand their local market and how it relates to other similar competing markets.
The reports can also be used as market reference sources by media outlets (with attribution, please).
LATEST: 2021 Fall Lake Real Estate Market Report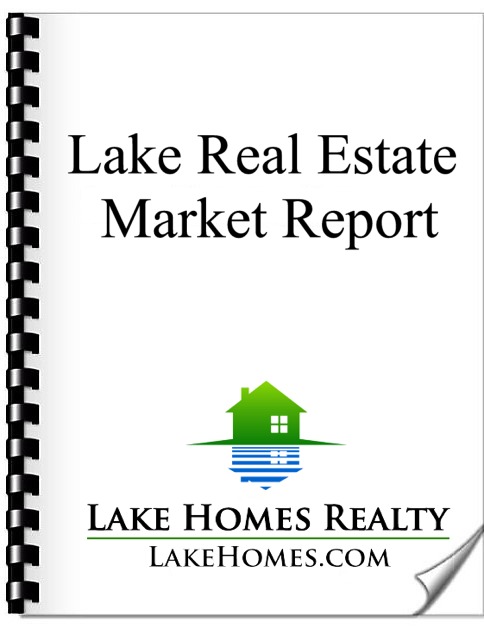 Lake Homes Realty announces the 2021 Fall Lake Real Estate Market Report covering twenty-five states and more than 1000 lakes through the Southeast, Southwest, North, and Northeast United States.
The states included in this specific report are:
Alabama
Arkansas
Connecticut
Florida (Central)
Florida (NE)
Georgia
Idaho
Illinois
Indiana
Iowa
Kentucky
Louisiana
Maine
Maryland
Massachusetts
Michigan
Minnesota
Mississippi
Missouri
Montana
Nebraska
New Hampshire
New York
North Carolina
Oklahoma
Pennsylvania
South Carolina
Tennessee
Texas
Vermont
Virginia
Washington
Wisconsin
(Future reports will include additional states, and work on these has already started!)
What Is In The Latest Report
Our latest market report is packed with 172 pages of comprehensive lake market information about lake homes and land for sale, including:
Market Rankings of:

The Largest Total Lake Markets, Largest Home Markets, and Largest Land Markets (overall and by state)
The Most Expensive and Most Affordable Home Price (averages, by lake)
Total Listings, Home Listings, and Land Listings (by lake)
The Most Expensive and Most Affordable Land per acre (by lake)
Trending Data comparing Lake Markets to the prior year.

Overview of Key Lake Market Trends and Outlook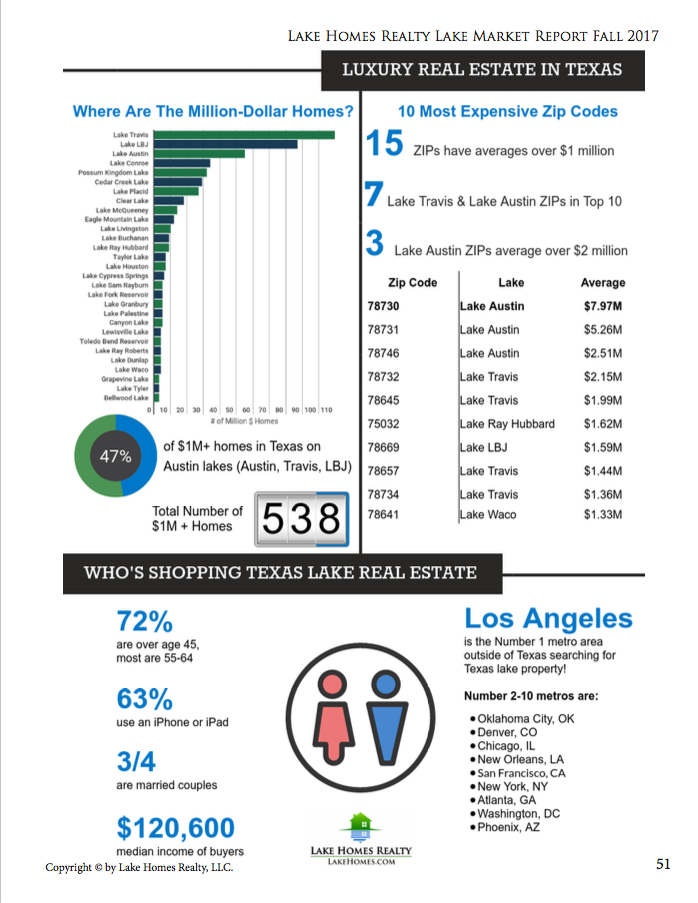 Enhancements to this version of the report include a two-page infographic of data for each state that includes:
A Price Range Breakdown of Key Lakes – up to 11 lakes per state
The Current Inventory of Million-Dollar+ Lake Homes for Sale
The Top 10 Most Expensive Lake Market Zip Codes, by State
A Consumer Profile of the Typical Lake Home Buyer
Ranking of the Top Metropolitan Markets from Outside of that Market's State who use LakeHomes.com to shop for Lake Property (i.e., where are the out-of-state buyers?)
BUYERS:

What You Can Gain from the Report
Finding an affordable lake home can be a challenge. Our report helps buyers understand:
How do lake markets compare statewide and regionally by price?
Which lake markets have the most affordable homes or land?
Which lake markets have the most homes in your target price range?
Imagine trying to find land to build your dream home. Our report can point you to markets with the most land and show you how the prices compare.
SELLERS:

What You Can Gain from the Report
Many lake property buyers are shopping across more than one lake. Our report will help sellers understand:
How does your lake market compare to OTHER similar lake markets around you (or in other states)?
How many homes are in the same price range as your home or lot (a key when pricing your property)?
What are home and land prices like at your lake? (Our report can help you price your home or land more market-appropriate, helping lead to a quicker sale.)
---
Get Your FREE Lake Real Estate Market Report NOW!
To receive your FREE copy of the latest market report, please enter your name and email address: (email address is required, but we promise we won't spam you!)

---
Upcoming Reports
As we obtain data from more and more markets, future reports will include additional states and lake markets. Four reports per year, roughly one per quarter, are scheduled each year.
Data and Resources for News Media
If you are a news media member, we'd be glad to help with stories or data. A few ways we can help are:
Advance Copies of Upcoming Lake Real Estate Market Reports
Custom Lake Real Estate Market Data for Your State or Metro
Supporting image files of any graphs or maps.
Information / Quotes from Local Lake Expert Real Estate Agents
Interviews with Lake Homes Realty's Data Experts and/or Management Team
Lake Real Estate Market Expert Guests for applicable Radio or Television Appearances
Let us know how we can be of service by calling Bill Lang at (866) 525-3466 or emailing media@LakeHomes.com.
Real Estate Agents and Brokers
Lake-focused real estate agents and brokers interested in learning more about working with Lake Homes Realty: We'd be delighted to talk with you! To learn more, Click Here.
About Lake Homes Realty
Lake Homes Realty is a full-service, full-commission real estate brokerage currently licensed in multiple states across the country.
The brokerage features its own licensed real estate agents. These agents are local experts in their respective lake real estate market.
The company's website, LakeHomes.com, provides unique marketing advantages for its clients selling lake property.
Furthermore, the website is also the easiest way for buyers to find and buy lake property on lakes across the country.  For more information, Click Here.
---