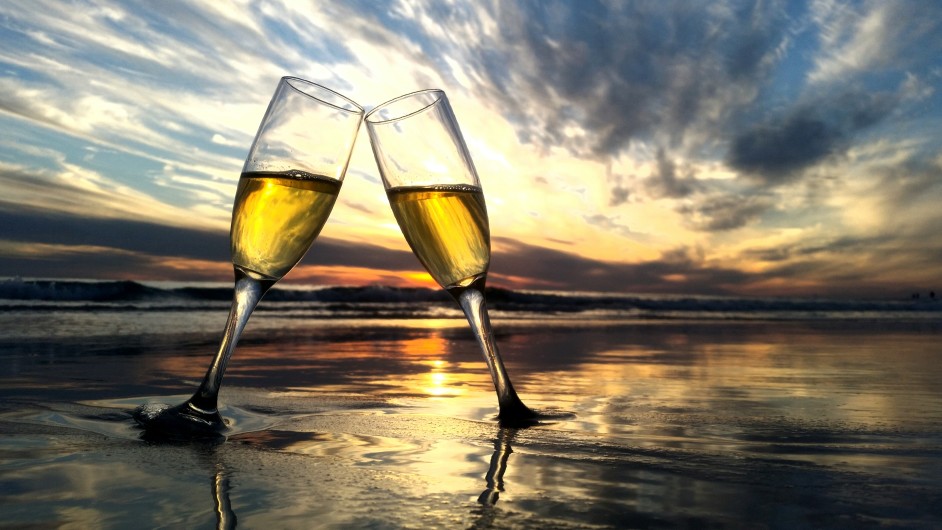 It's no secret that 2020 has been a rollercoaster. Between a pandemic, a presidential election, and intermittent lockdowns, it's been stressful, to say the least. Those of us who live on the lake are thankful for our nature-adjacent respites during these times.
We're also looking forward to a bright future in 2021. Before we make our New Years' resolutions, we're celebrating with some fun, festive beverages. Whether you're choosing an alcoholic or non-alcoholic drink this year, there's a celebratory cocktail or mocktail for you! Check out these five New Year's Eve drinks that will help you ring in 2021!
Pomegranate French 45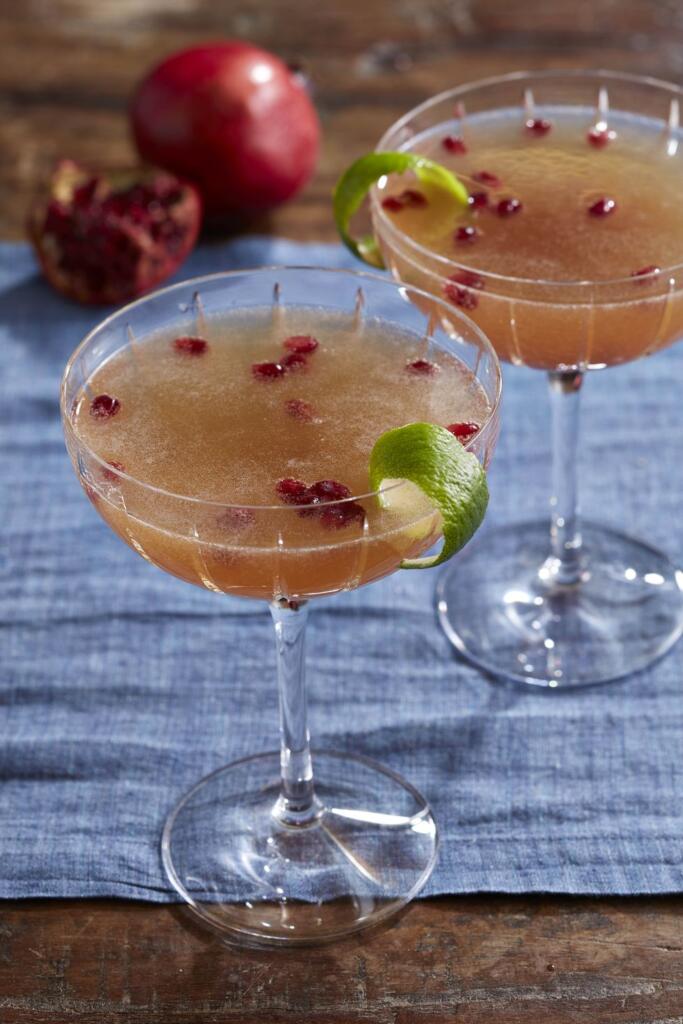 Some say that pomegranate is the fruit of the Greek gods. After one long tiring year, it's time to channel your inner Aphrodite and ring in the new year with this festive gin cocktail. The fruity flavor, sparkling wine, and the hint of citrus make this drink sizzle like the excitement of 2021's arrival!
Ingredients:
2 oz. gin
1 oz. fresh lime juice
½ oz. Cointreau
½ oz. pomegranate molasses
2 oz. sparkling wine
Lime twist and pomegranate seeds, for garnish
Directions: Mix gin, lime juice, Cointreau, pomegranate molasses, and ice into a cocktail shaker. Shake until cold, strain into a cocktail glass, and top with sparkling wine. Add pomegranate seeds and lime as garnish.
Check out the full recipe at Country Living
Cranberry, Clementine, and Rosemary Cocktails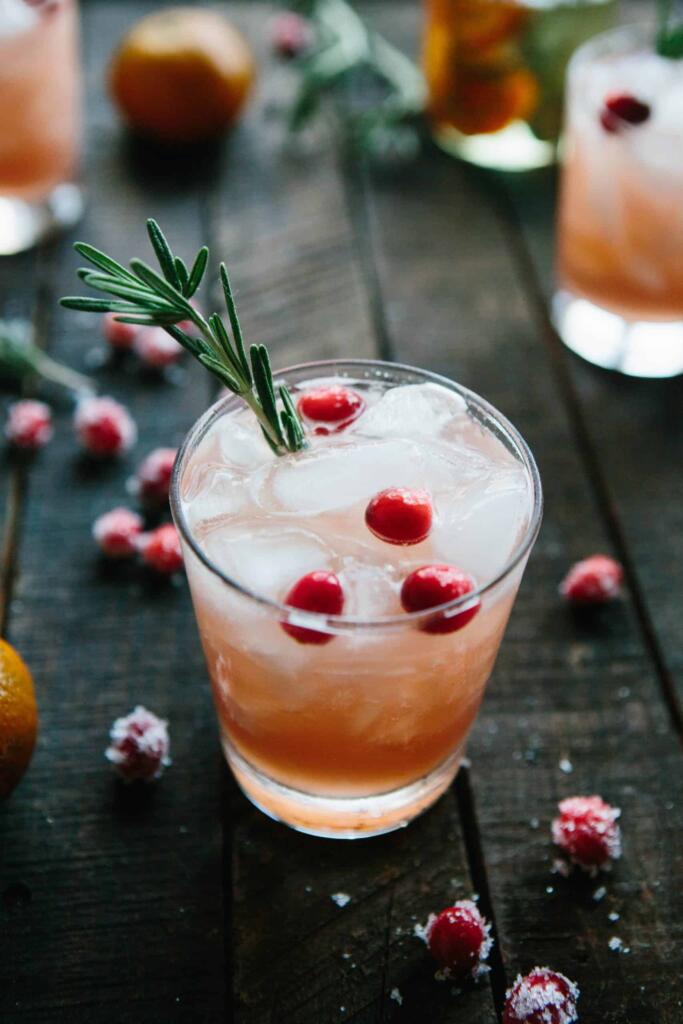 When it comes to New Year's Eve drinks, these cranberry, clementine, and rosemary cocktails are a crowd favorite. The fruity flavors mix seamlessly to create a refreshing taste. What's not to love about this festive, bubbly beverage?
Ingredients:
For the simple syrup:
1 cup of water
1 cup granulated sugar
4 large rosemary sprigs
Peel from 2 clementines
For the cocktails:
1 small clementine, quartered (½ if large)
Ice
2 parts vodka
1-2 parts simple syrup, to taste
3 parts 100% unsweetened cranberry juice (not cranberry cocktail)
Club soda or dry sparkling wine for topping
Fresh cranberries and rosemary sprigs for garnish
Directions: To make the simple syrup, combine all ingredients in a small saucepan and bring to a simmer. Be careful not to bring it to a boil. Once the sugar has dissolved, turn off the heat and let steep for an hour at least. Strain and store in a jar, chill until needed. To make the cocktail, muddle the clementine in the bottom of a cocktail shaker. Add ice, vodka, simple syrup, and cranberry juice. Give it a shake, then strain into a glass with ice and top with club soda or sparkling wine. Garnish with rosemary and cranberries.
View the full recipe at Coleycooks.com
Champagne Punch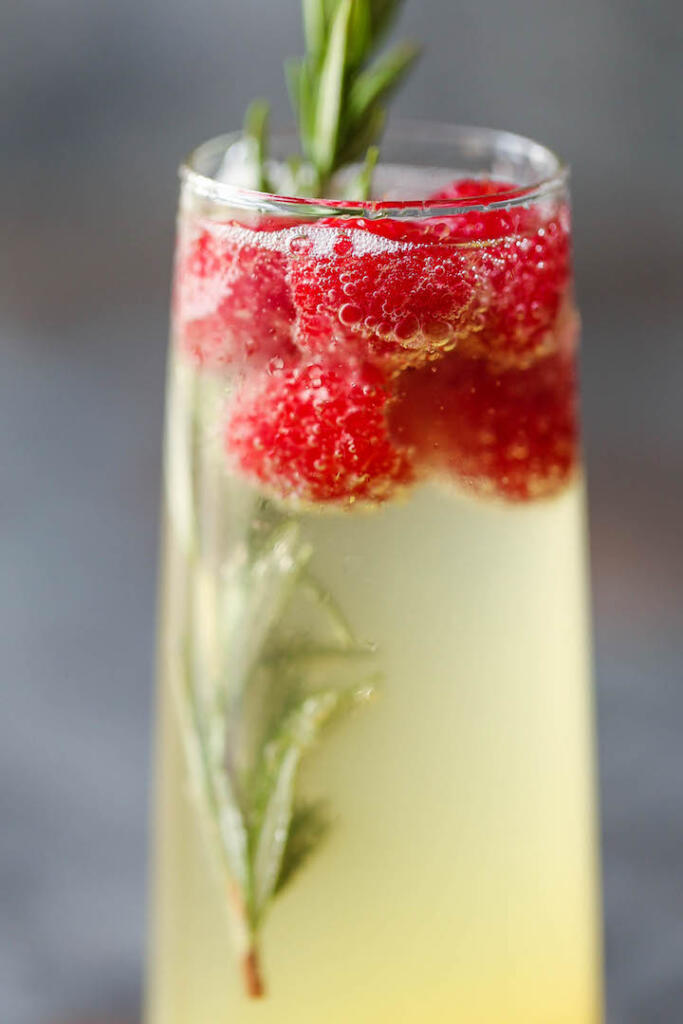 What are New Year's Eve drinks without champagne? This classy sparkling beverage was practically made for ringing in the new year. In this twist on a traditional drink, add some fresh raspberries and a rosemary sprig for a fruity, fresh flare. The perfect drink for cheers at midnight!
Ingredients:
1 ½ cups of orange juice
1 ½ cups of pineapple juice
1 bottle champagne
1 cup raspberries
8 sprigs rosemary
Directions: Mix orange and pineapple juice in a pitcher. Pour orange-pineapple mixture into the champagne flutes until the glass is half full. Then fill with champagne to the top. Serve immediately with the desired garnishes (raspberries and rosemary).
See the full recipe at damndelicious.net
Merry Mule Mocktail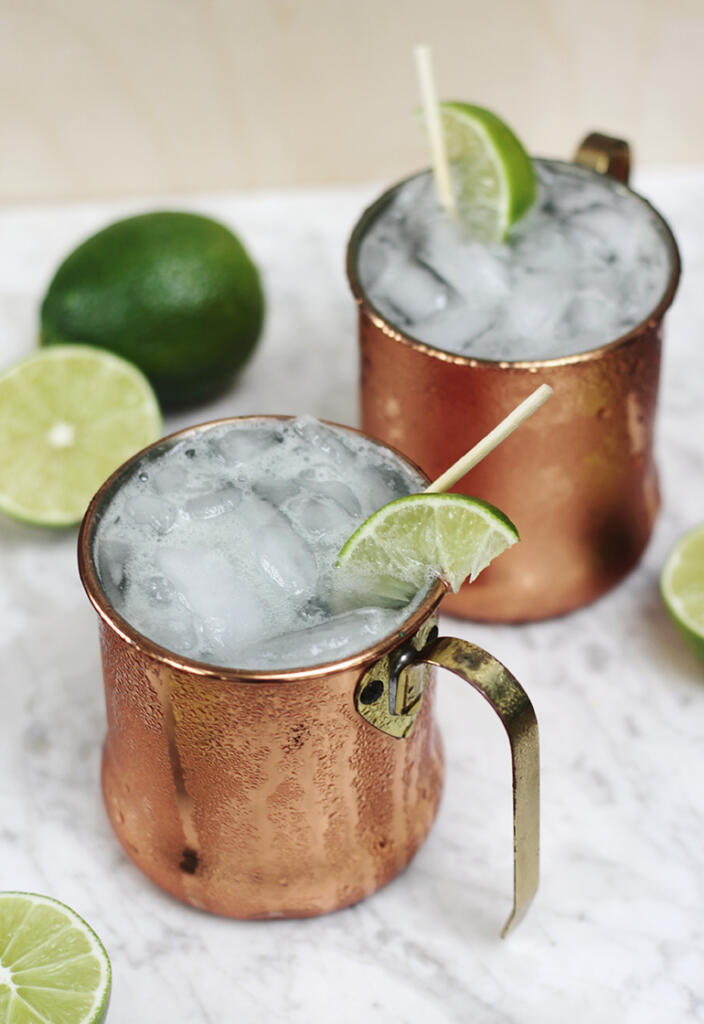 It's no coincidence that the acronym of this drink spells "Mmm!" The Merry Mule Mocktail doesn't need any alcohol to be the fun, celebratory beverage that it is. Grab a festive copper mug, a few simple ingredients and drink to 2021!
Ingredients:
½ cup of ginger beer (non-alcoholic)
3 tablespoons fresh lime juice
3 tablespoons club soda
Directions: Mix all ingredients into a copper mug that's already ¾ full with crushed ice. Stir and garnish with a lime wedge. Serve immediately.
Check out the recipe at Themerrythought.com
Sparkling Chamomile Tea Mocktail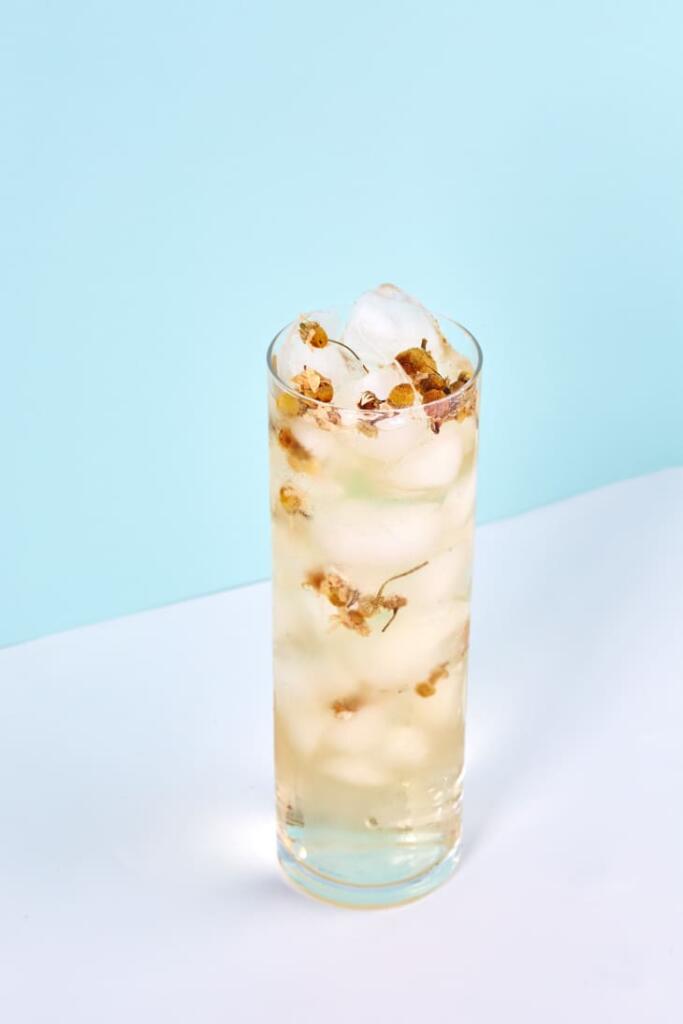 Who says that New Year's Eve drinks must be all sparkle and no comfort? If you want to unwind with the familiar taste of chamomile tea (but with a funky festive twist), this one is the drink for you. It may be non-alcoholic, but it still sizzles. 
Ingredients: 
Chamomile tea 
¾ cup of cold water 
Honey 
Ice 
Tonic water 
Dried chamomile flowers (for garnish) 
Directions: Make cold brew chamomile tea by adding one chamomile tea bag to ¾ cup of cold water. Cover and refrigerate for at least a few hours (you can steep overnight if you want strong tea). Once the tea has steeped, fill a tall glass with ice, and pour the cold brew. Add a spoonful of honey and stir until it's dissolved. Then, stir in the tonic water. To top it all off, garnish with dried chamomile flowers. 
View the full recipe at thekitchn.com 
From our lake house to yours — Happy New Year!