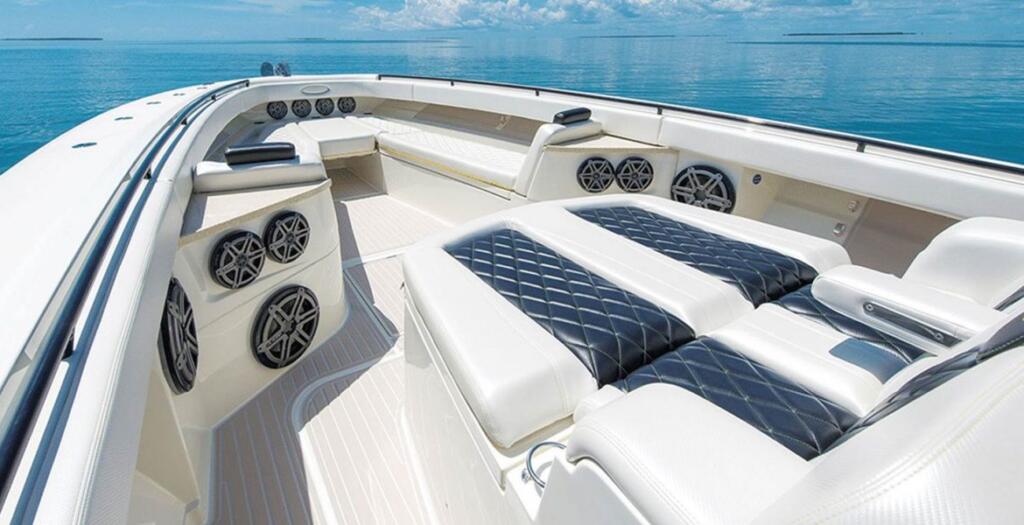 If you enjoy listening to music while driving your car to work, you know that a high-quality sound system can enhance your daily commute. The same goes for boats. A well-made built-in speaker can turn an average, pleasant boat ride into a fun-filled afternoon on the water, blasting Jimmy Buffett.
However, unlike cars, speakers for your boat require different standards. With their proximity to the lake, boat speakers need to be water-resistant and powerful enough to carry sound over the noise of a boat engine. In short, you're looking for something that's built to last.
As a quick caveat, these boat sound systems are not to be confused with VHF radio — a necessity for boat safety. Instead, we're talking about luxury items that will enhance your boating experience on the lake. While some of these recommendations are speakers, some are radio systems, and others are the whole package, they're all excellent recommendations to add to your boat this season.
Fusion Apollo MS-RA770 Marine Stereo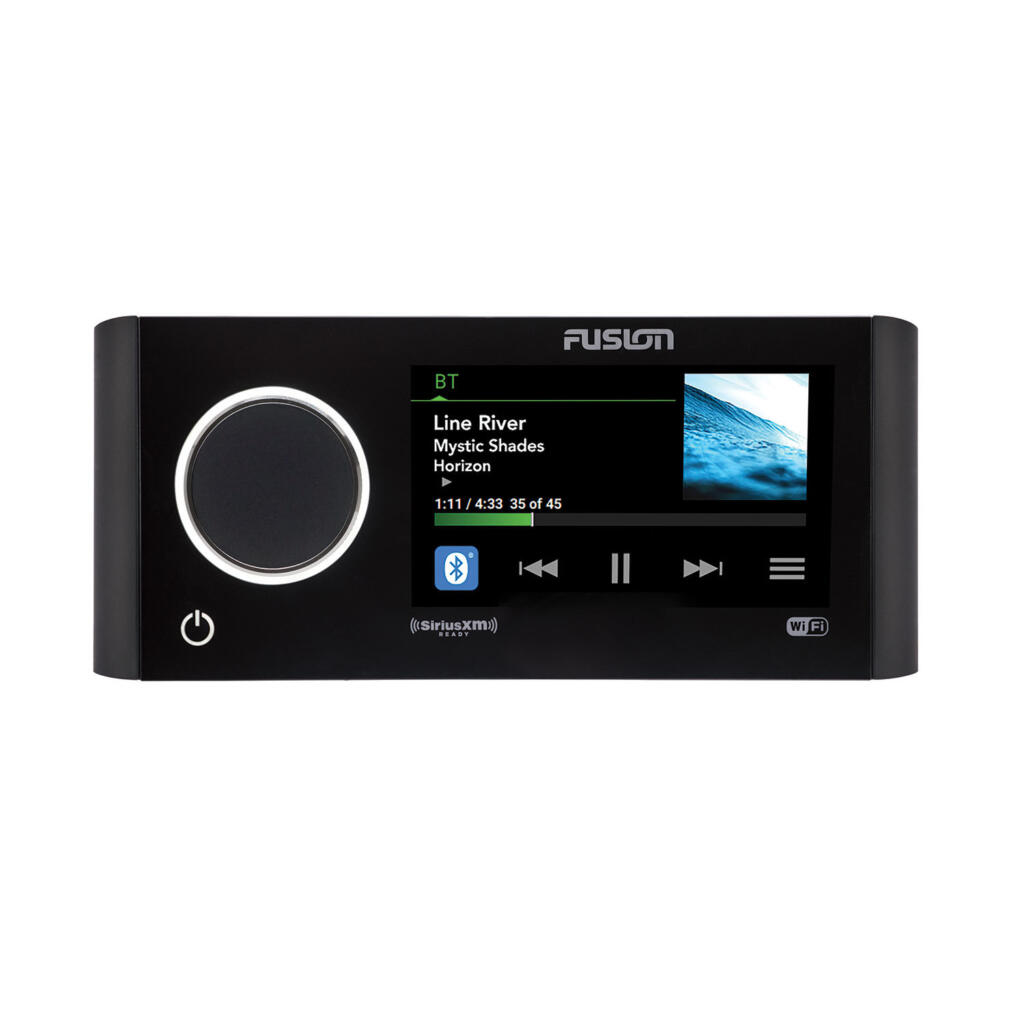 This small, yet sleek radio for your boat is an excellent choice. Made with a water-resistant front panel that offers a solid layer of protection from the elements of nature, this product is also durable against salt, fog, temperature, vibration, and UV and has an IPX7 and IPX7 rating. With its modern design, touchscreen, stereo grouping capabilities, advanced sound technology, Wi-Fi capabilities, and more, this product is at the top of the game when it comes to the newest advancements in boat stereos. If you're not into the new technology, there are also USB and Aux plug-in options. There is even a smaller version of this product offered on the website if you're looking for a similar product, but more compact.
Sony DXS-M5511BT Marine Digital Media Receiver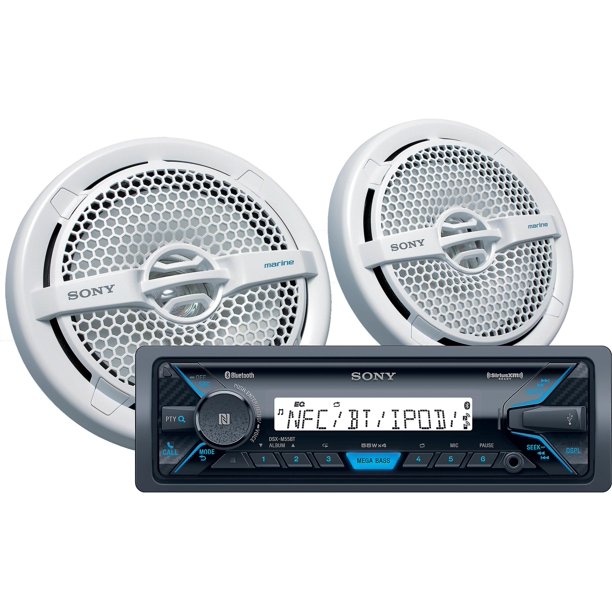 If you're looking for something a little less pricey than the Fusion, this product from Sony is a good, budget-friendly option. With the Sony brand name, you're assured of high quality as well. This product has an LCD screen with a contrast 5x higher than conventional screens and is equipped with a USB port that can be used for charging your phone. Made from water-resistant materials that also offer UV protection, these speakers are made to withstand potential contact with water. Additionally, the integrated Bluetooth technology connects to your devices and allows for wireless operation. It comes with both radio and speakers — a package deal that won't hurt your wallet.
Pyle Wireless Bluetooth Marine Stereo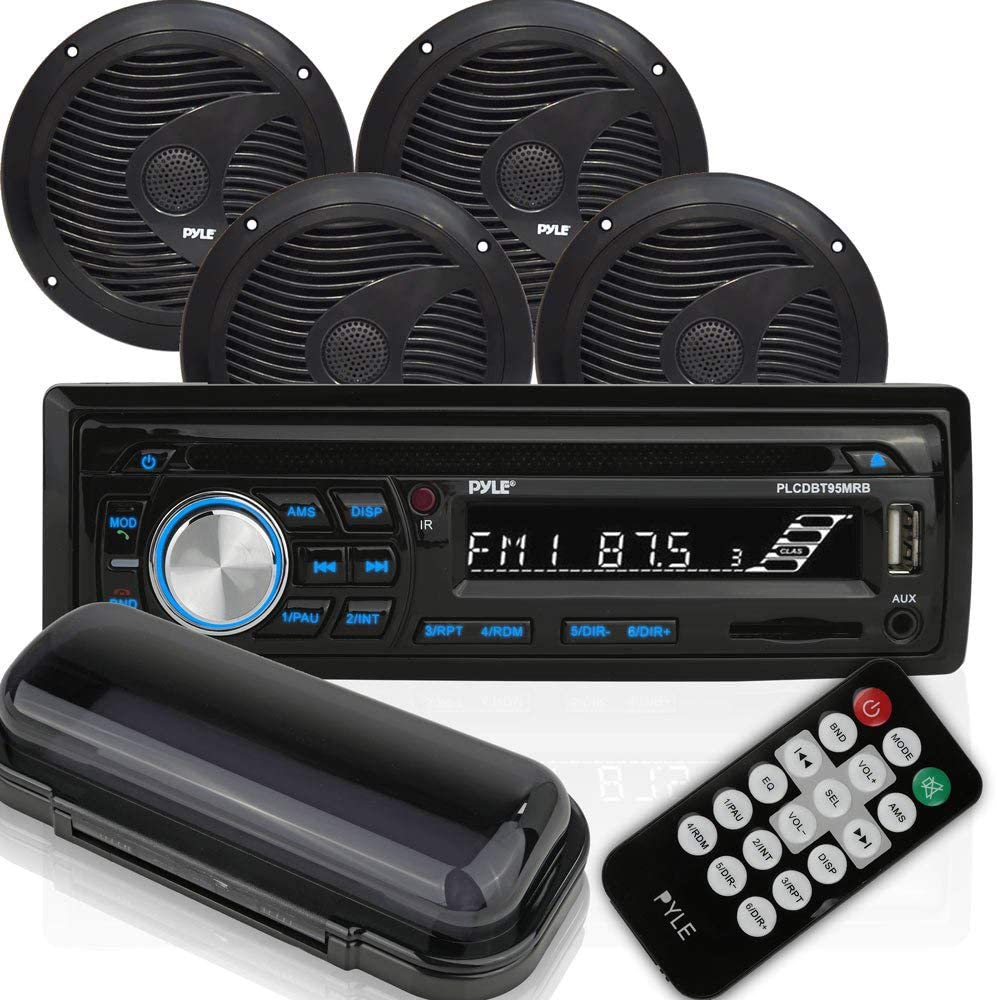 This sound system from Pyle is all you need and more for your boat. With 300 watts of power and EQ configuration, so you can customize the sound to your preferences, this receiver is a great option. Additionally, it offers several options for playing your music. Choose between Bluetooth, USB cord, AM-FM radio, and aux cord to blast your favorite tunes. Besides these features, this system also comes with a hands-free calling device with a microphone built-in. This way, you won't miss a single call while driving your boat. Another perk to this product is that it is very affordable at just under $50.
JBL PRV-175 Marine Digital Media Bluetooth Receiver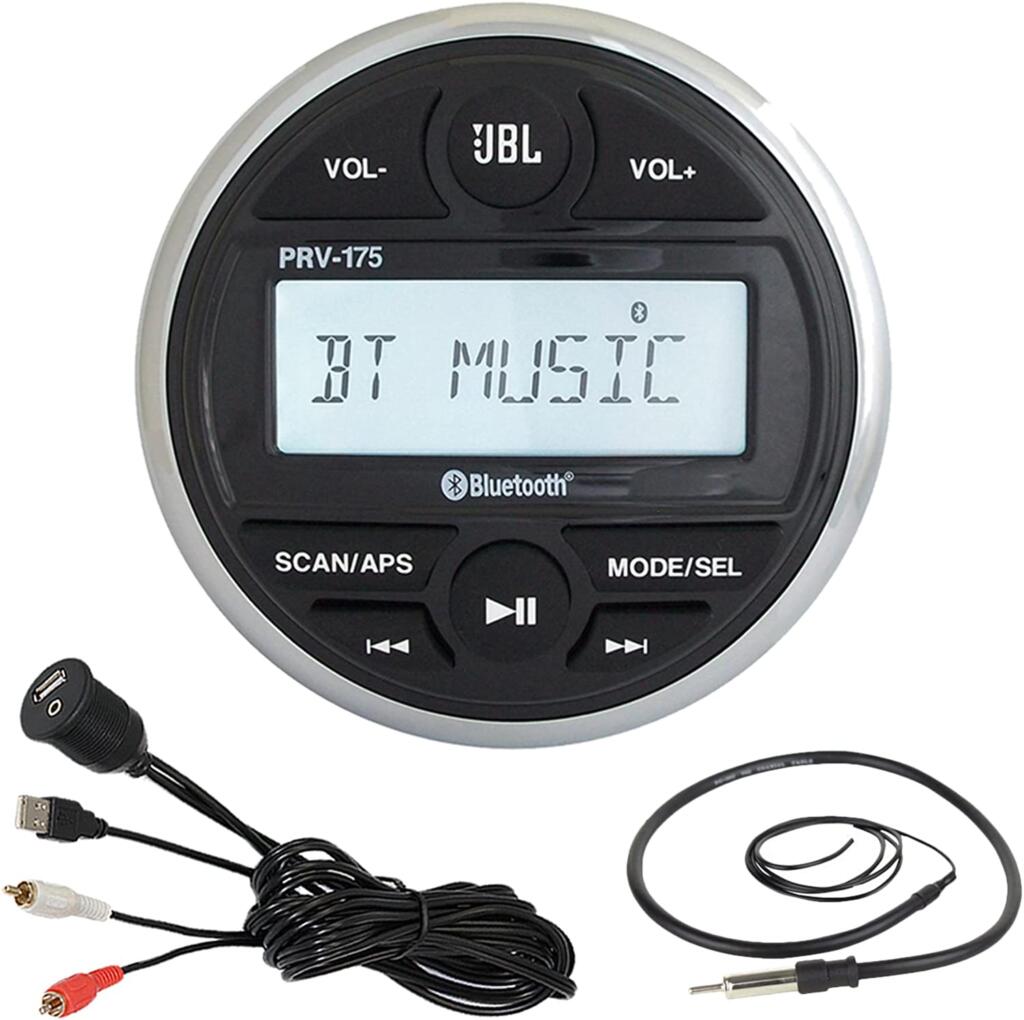 Since JBL is a popular manufacturer of speakers, you know this one is going to be high quality. With clear audio and an easy-to-use LED display interface, you'll always know what song you're listening to or what radio station you're on. This sound system comes with several plugin options from USB to aux to radio, providing versatility. As a bonus, this JBL product is easy to install with a small weight of just a few pounds.
BOSS Audio Systems MG4350B Marine Gauge Receiver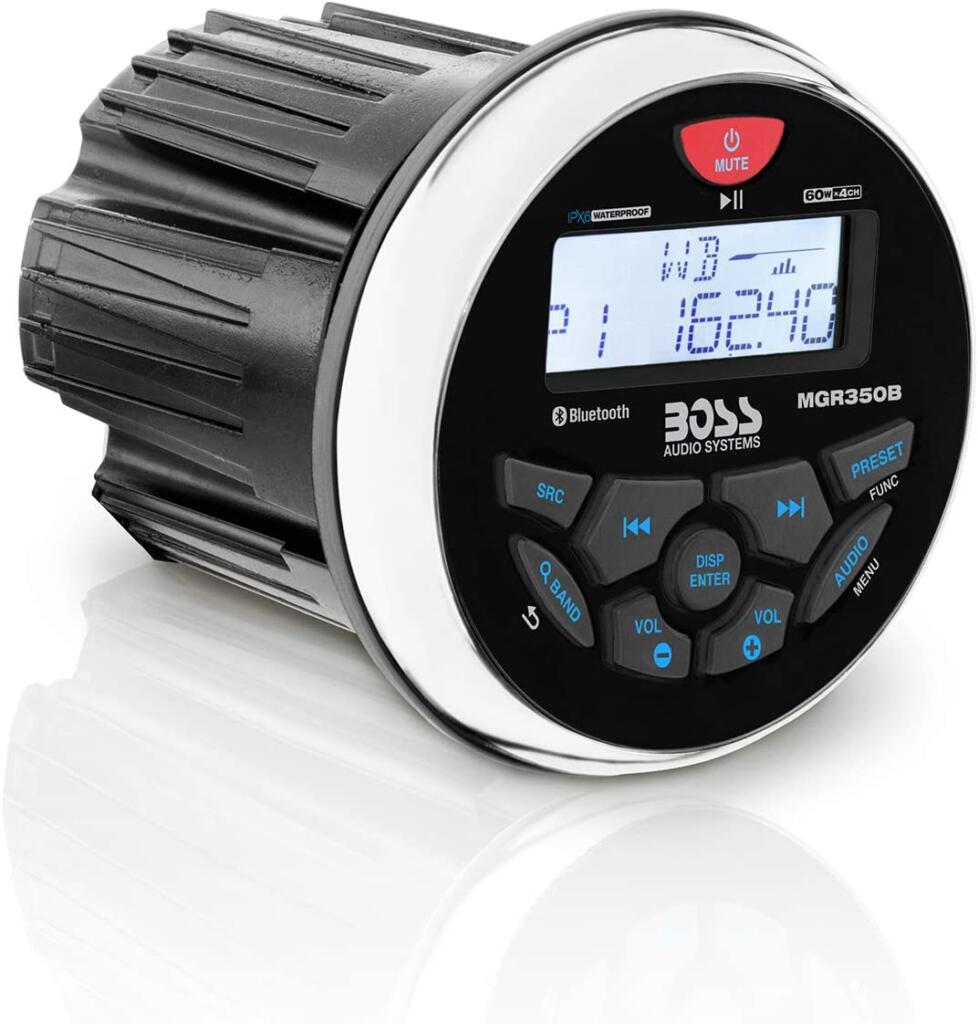 This sound system from BOSS has been rated across multiple sources as one of the top sound systems for your boat in 2022. Small yet powerful, this product allows you to control and play music through your smartphone via wireless Bluetooth or a USB port. Complete with state-of-the-art weatherproofing and UV coatings, this system is built to withstand water and sun damage for years to come.
When choosing a speaker system for your boat, there are several factors to consider. Does it have UV and water resistance necessary for close water proximity? Are there multiple plugin options for listening to music? Does it have enough power to carry sound across the water? For all the products listed above, the answer seems to be a resounding yes. We hope these sound systems help you enjoy your best boat life!