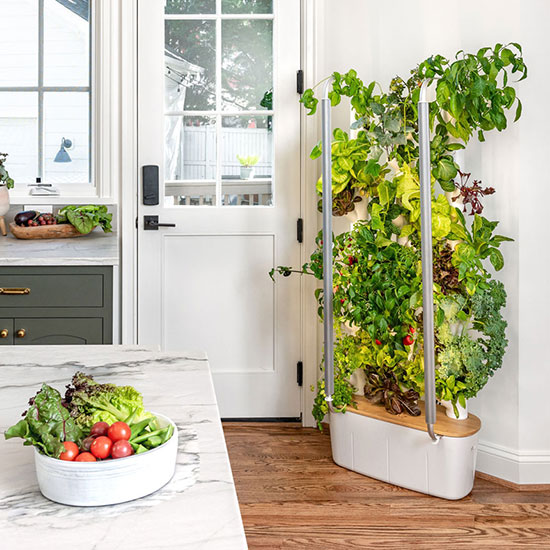 Previously on Lake Homes Lifestyles, we covered gardening tips for each regional zone in the United States. As all good plant enthusiasts know, the area's weather and soil quality influence the type of plants that can be grown. However, with the rise of indoor gardening systems and kits, gardeners can grow a greater variety of plants, not subject to the climate or season. As Jen Stark—founder of Happy DIY Home and garden, interior design, and home improvement expert—says, indoor gardening kits "allow you to control the environment in which your plants grow, meaning you can optimize conditions for maximum growth and yield." These systems also look beautiful indoors and improve plant quality since pests, deer, and rodents don't pose a threat. And if you are new to gardening, fear not: these kits are kind to experts and beginners alike.
Best Overall: Aerogarden Harvest Elite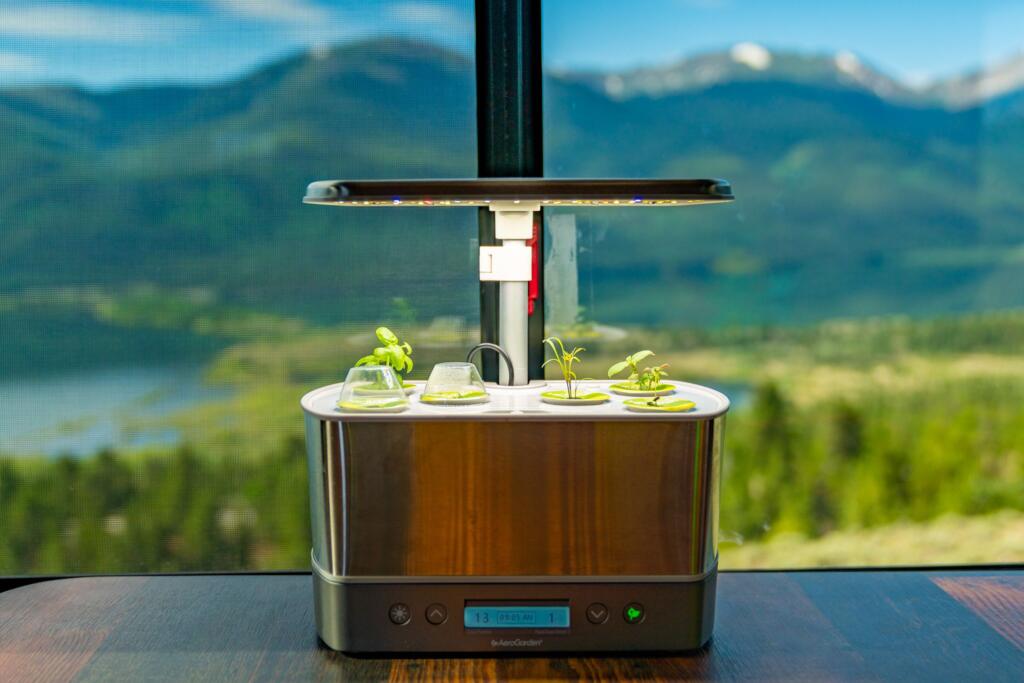 In the realm of indoor gardening systems, Aerogarden receives top reviews. Julie Bawden-Davis—the mastermind behind the Healthy House Plants site and the writer of "Indoor Gardening the Organic Way"—praises the Aerogarden Harvest Elite. She says, "In my opinion, AeroGarden has the most advanced technology, especially in the area of lighting and hydroponics."
The Harvest Elite comes with six seed pods and plant food. Since it has built-in reminders for feeding and watering, this system is great for gardeners with busy schedules. The Aerogarden also features LED grow lights that run off a customizable timer that can be adjusted to fit the gardener's schedule. Most importantly, the Aerogarden Harvest Elite produces rapid results, so you can expect to add fresh herbs and veggies to all your favorite dishes within weeks.
Best Vertical System: Worth Self-Watering Garden Wall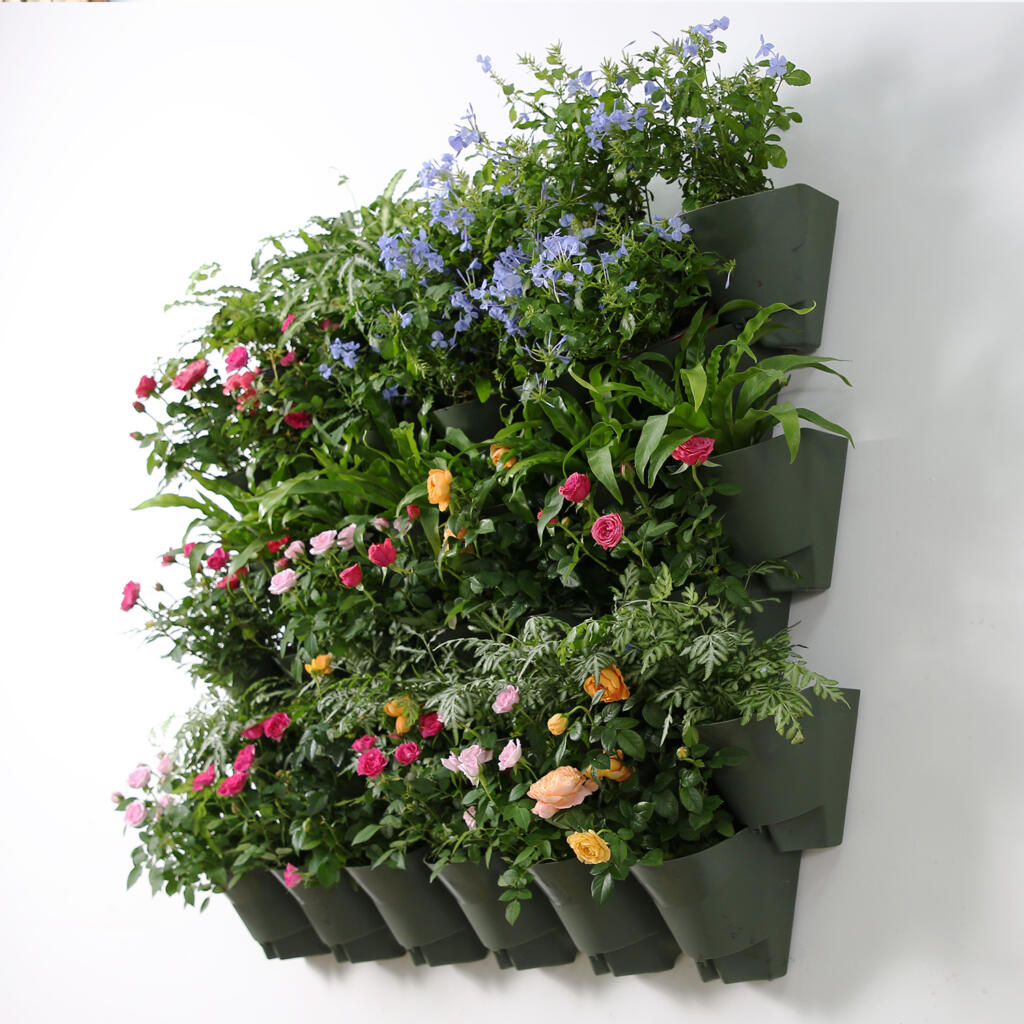 Feature walls rule today's design world and they often come in the form of eccentric wallpaper or unique materials. However, more people are turning to plants to enhance their home's personality. In addition to providing the home with some flair, incorporating plants into your lake home yields exceptional benefits, such as improving air quality. However, it can be difficult to water these plants, especially when they're positioned up high. But that's where the Worth Self-Watering Garden Wall comes in. These planters feature an avant-garde watering system that begins on the top row and trickles down to subsequent rows, providing water for days with no mess. Moreover, as your plants continue to grow, they will hide the planters underneath, granting the flawless illusion that they are actually growing on the wall.
Best for Big Harvesting: Gardyn Home Kit 2.0
If you want to live more sustainably, the Gardyn Home Kit 2.0 is your ideal growing system. This state-of-the-art system allows you to grow 30 plants at once while only spanning two feet in width. As Jeremy Yamaguchi, CEO of Lawn Love, proposes, "having an indoor garden is all about maximizing space. Vertical gardens are popular for this reason. These can allow you to grow virtually anything in a controlled environment." With the Gardyn Home Kit, you can control the light, adjust watering schedules, and order new plants via the Gardyn app. Although it leans toward the pricier side, the system will replace many grocery trips within the first few months. So, in the end, it comes out to around the same amount. Plus, you will have fun along the way, add a colorful piece to your home decor, and eat deliciously organic veggies and herbs.
Best for Education: Grow With Me Root Viewer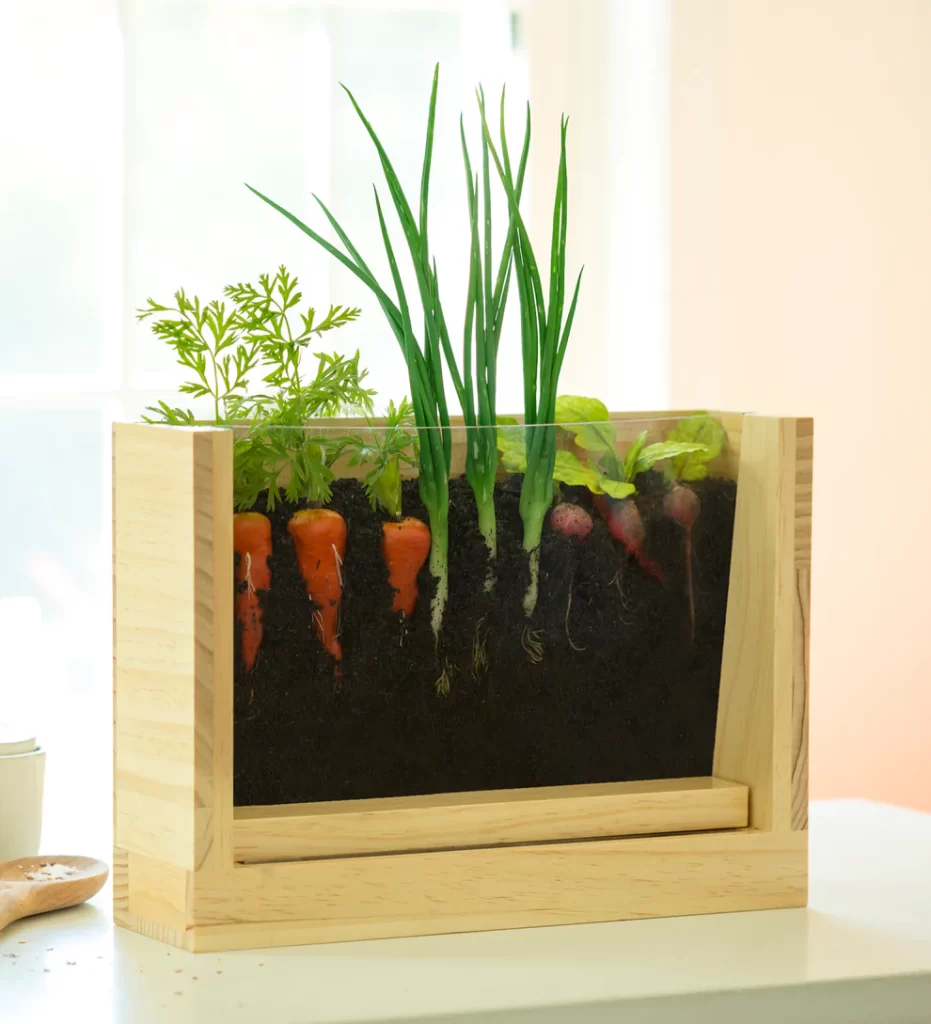 If you enjoy teaching your children about the outdoors and gardening, you will love the Grow With Me Root Viewer. This sustainable, durable, and attractive wooden plant holder helps your children follow the growing process. The planter comes with instructions and a garden journal so that you can record the growth along the way. However, note that the seeds are not included in the Root Viewer, so you might want to pick up your own before it comes in the mail. As far as seed choices go, carrots, radishes, onions, garlic, potatoes, and other root vegetables are the ideal candidates for this kit.
Best for Traditional Gardening: Jiffy SuperThrive Seed Starter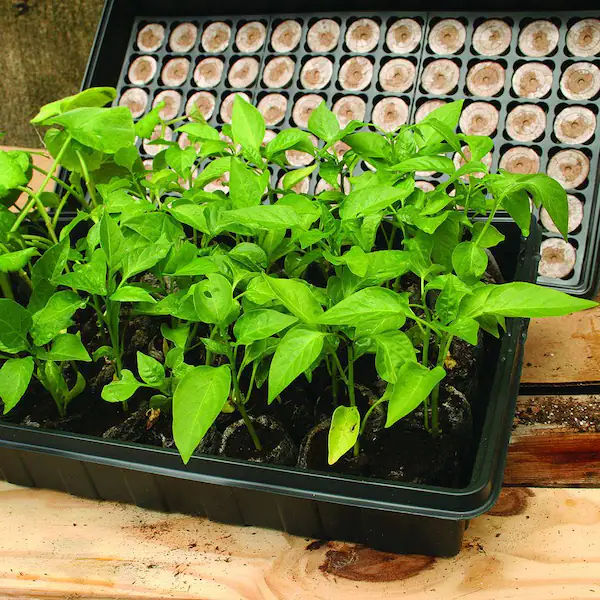 Although high-tech gardening systems ensure rapid and sustained growth, some gardeners may prefer to work with their hands a bit more. If that's the case, the Jiffy SuperThrive Seed Starter kit is an excellent option for building an indoor garden. Besides, it is undoubtedly the most affordable choice compared to other systems. The Jiffy Seed kit includes 72 pellets that will grow seven times their compressed height, allowing room for root growth. The kit also comes with a pouch of SUPERthrive, a vitamin that enhances plant growth. It is important to point out that the Jiffy kit does not include seeds, but this only means that the gardener can personalize their indoor garden to their preference. Just add your seed of choice to the soil and get growing!
From high-tech systems to simple kits, indoor gardening options are endless. So whether you prefer a low-maintenance growth strategy or a hands-on approach, you can find a system that fits your lifestyle.