On the Lake Homes Realty blog, we've written a lot about the joys of gardening and cooking, and the place where these two popular lake house hobbies intersect is indoor herb gardening. There's a ton of perks to this easy hobby. Not only are indoor herb kits organic and fresh, but they're also a great money saver. Especially during the winter season, they're an excellent placeholder for the outdoor gardening you're saving for spring. Check out some of the best indoor herb garden sets for the current season.
If You're On the Go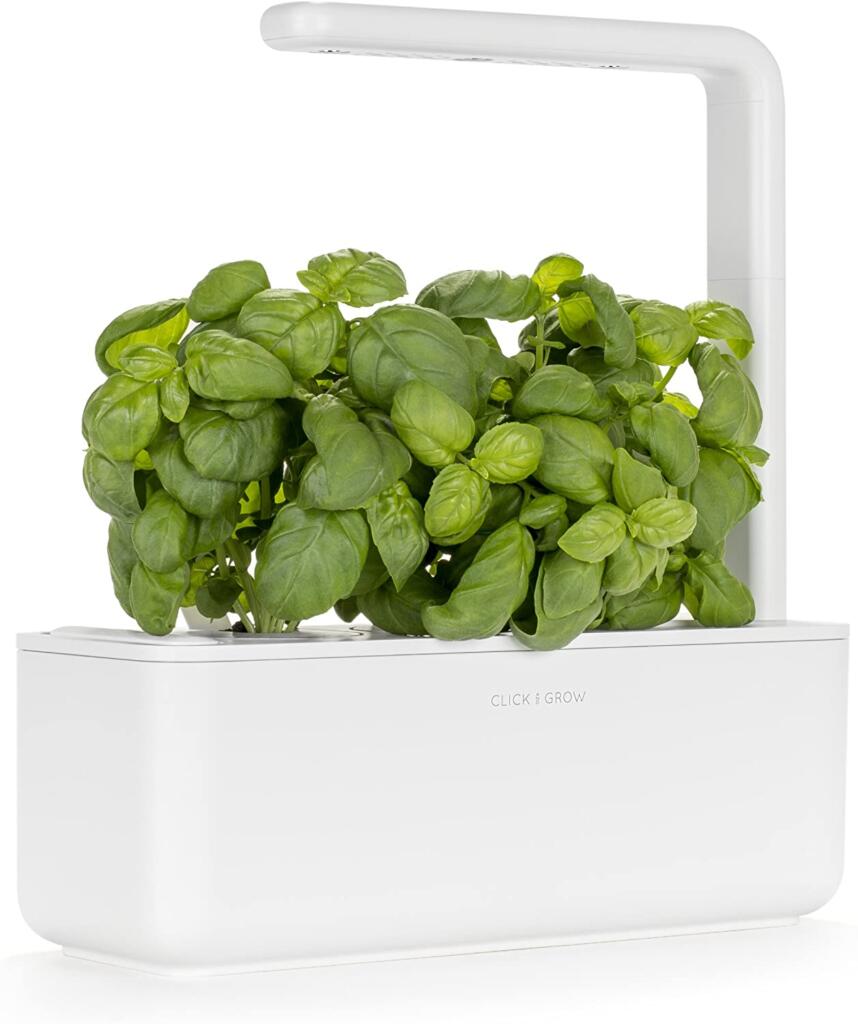 The Click and Grow Smart Garden was named one of the best self-tending indoor herb garden sets by The Spruce magazine. With energy-efficient LED lights to grow your plant of choice, this garden is easy to set up. Just drop in the plant pods, fill the water reservoir, and plug in the kit. Besides its ease of use, another perk of this Smart Garden is its versatility. You can grow anything and everything from strawberries to basil to chili peppers. The self-watering tank requires little to no effort, so you can spend more time enjoying the lake and less time watering your herbs.
If Your Kids Want to Garden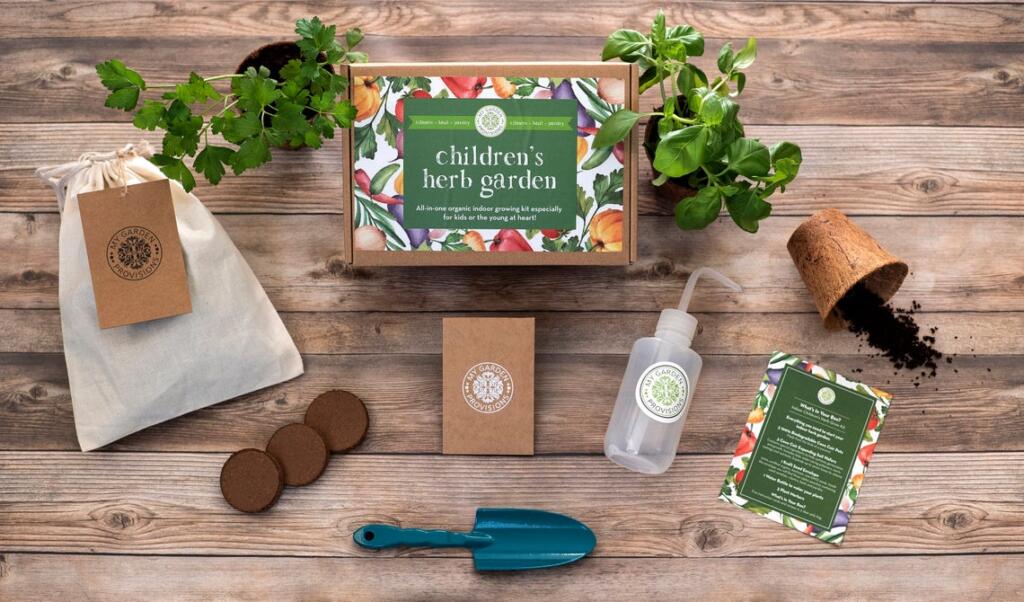 If you're an avid gardener and want to include your kids in the process, this Kids Indoor Herb Garden Grow Kit from Etsy is perfect. This kid-friendly kit comes with herb seeds, soil, biodegradable pots, and a small shovel. Depending on what dishes your kids enjoy, you can choose to grow basil, cilantro, or parsley as garnishes. It functions as a dual opportunity to teach kids how to grow herbs and incorporate them into cooking projects.
If You Have a Small Kitchen
This Vertical Plant Stand is not one of your typical indoor herb garden sets. The product doesn't come with seeds or soil. Instead, it's a structure from which to start building your garden. This plant ladder comes with five pots, which allows you to grow several herbs together vertically. This setup is perfect if you have a small kitchen at your lake house. If you only want to produce a few plants, you could store pens, notebooks, or other supplies in the remaining holders. Both trendy and versatile, this plant stand is an excellent choice for your kitchen.
If You're on a Budget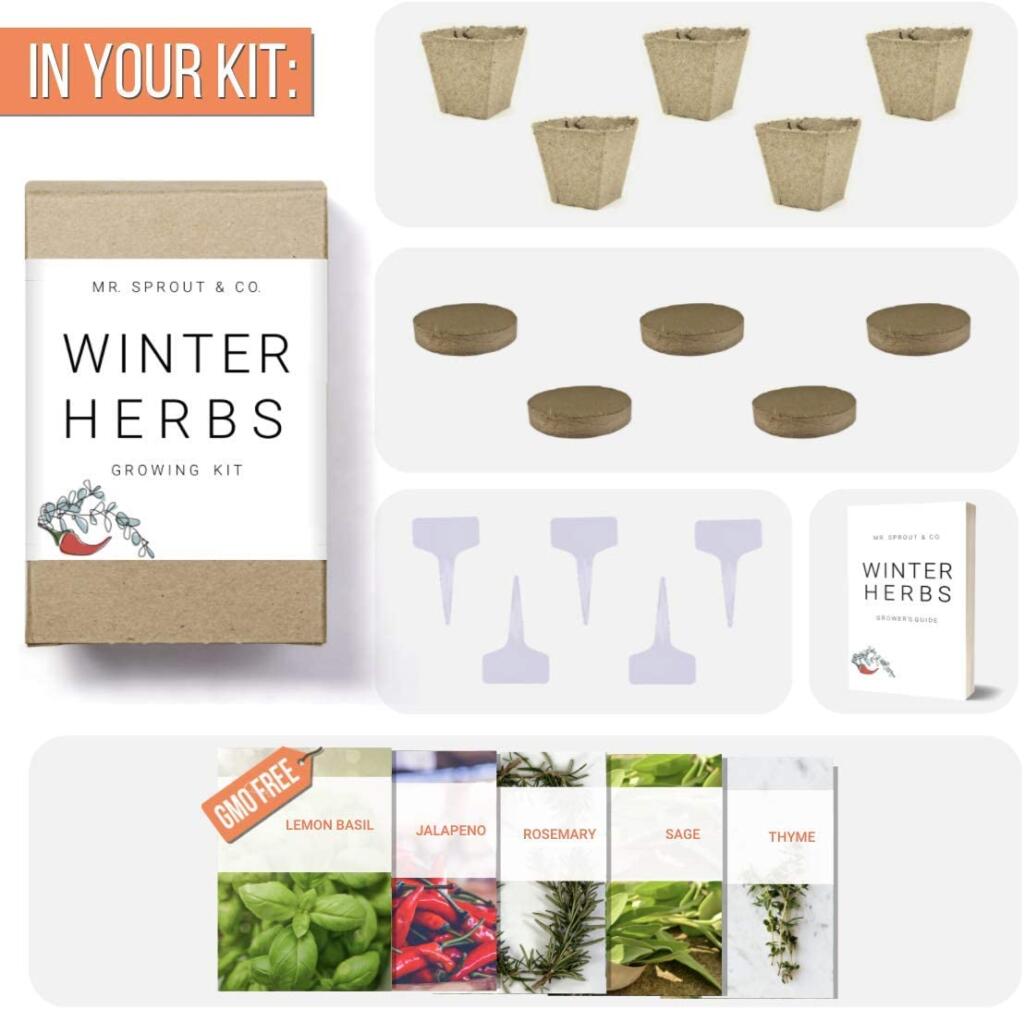 This Winter Indoor Garden Kit is perfect for starting your own indoor herb gardening. Just $25, this set has everything you need to get started. In addition to peat pots, plant tags, and soil pellets, it comes with a grower's guide manual that provides comprehensive instructions for your garden. Plus, it's specified for the winter season. With wintertime herbs such as lemon basil, rosemary, thyme, sage, and jalapeno, you won't eat a flavorless meal for months.
If You Love Spicy Foods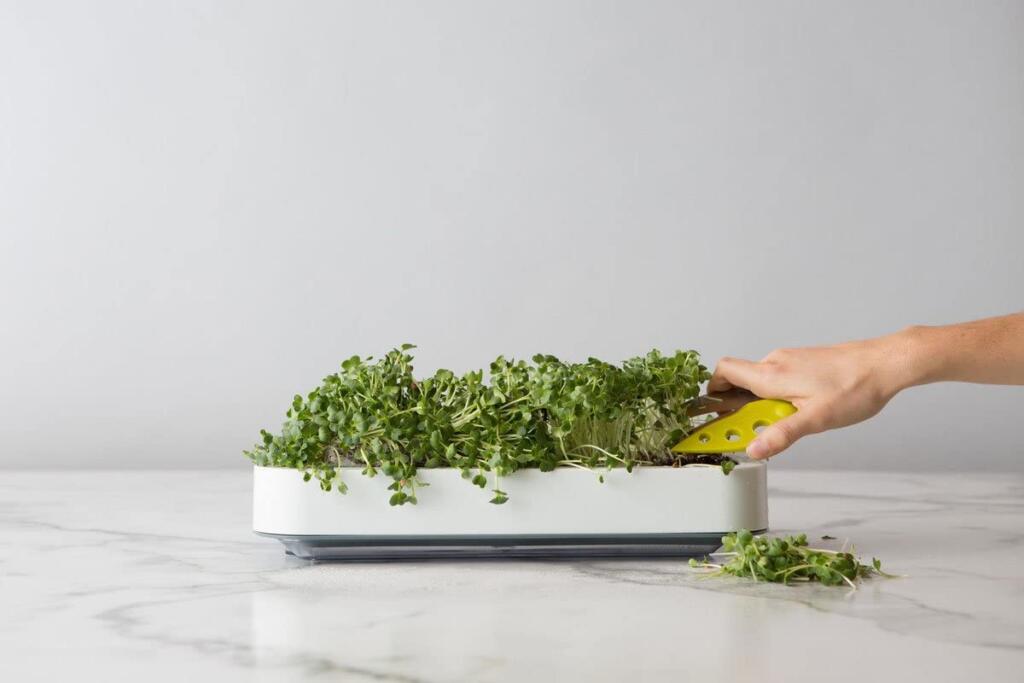 Calling all spicy food lovers! While herbs like rosemary will add a refreshing taste to your palette, some of us like foods with a little more kick. If this is you, you'll want to check out herb garden sets with microgreens. This Chef'n Microgreens Grower will fit on a windowsill or countertop at your lake house and will allow you to grow fresh microgreens very quickly. Unlike herb sets, you have the option to buy the Spicy Mixed Microgreens pack, which includes broccoli, kale, kohlrabi, arugula, red acre cabbage, and southern giant mustard greens to add spice to your food. These miniature versions will also bloom faster than full-sized plants — a win-win for those who want delicious home-grown, healthy greens within a short amount of time.