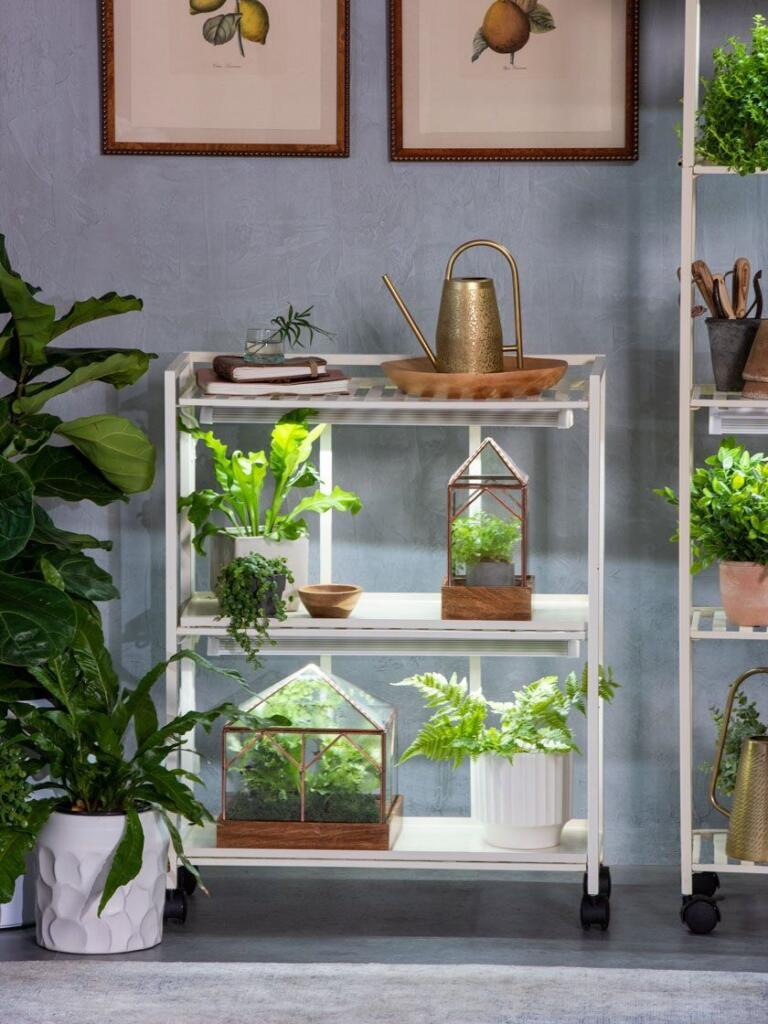 Top grow lights for indoor gardening:

Best Overall: GE BR30 LED Grow Light Bulb
Best for Wall Mounting: Feit Electric Dual Full LED Plant Grow Tube Light
Best for Aesthetic Design: Grow Light Frame Shelf
Best for Capacity: Spider Farmer LED Grow Light
---
Whether you're incorporating biophilic design or improving your lake home's air quality, grow lights can ensure indoor gardening success. They also provide convenience since you do not have to position all your plants by windows. As Jeremy Yamaguchi, CEO of Lawn Love, explains, "Grow lights can be used to supplement natural light or to provide plants with the light they need to thrive when natural light is not available." Plus, since these lights come in different shapes and boast unique features, you can choose the one that best fits your lake home and lifestyle. So, if you are ready to activate your green thumb, check out these top grow lights for indoor gardening!
Best Overall: GE BR30 LED Grow Light Bulb
Compared to a standard grow light, the GE Grow Light LED avoids harsh tones and provides pleasant natural lighting. Plus, it's a full spectrum light, meaning that it'll maximize your plant growth. As Emma Loker—expert gardener at DIY Garden—explains, "The best grow lights emit a full spectrum of lights, as this helps plants through multiple lifestyle stages."
Dwayne Kula—President of LED Lighting Supply—recommends this light bulb because of its energy efficiency, cost-effectiveness, quick results, and soft ambiance. Kula advises using the light for at least five hours each day to see results. He also adds that one of the benefits of the GE Grow Light LED is that "it doesn't get hot even after many hours of operation."
Kerry Sherin—Consumer Advocate at Ownerly—advises checking the life span of your bulb to know when you might need to replace it in the future. In the case of the GE Grow Light LED, the bulb boasts up to 25,000 hours (or three years) of usage, so you won't have to worry about replacing this quality product for a while.
Best for Wall Mounting: Feit Electric Dual Full LED Plant Grow Tube Light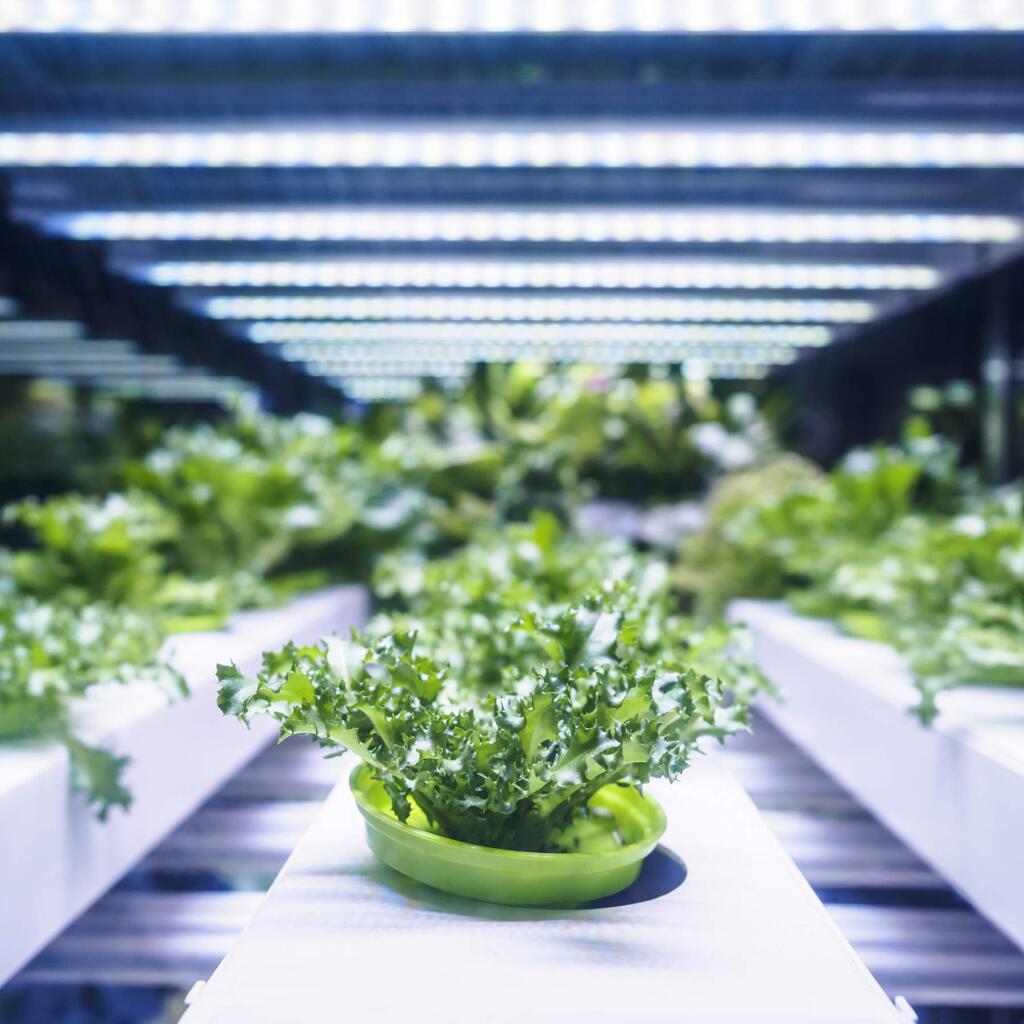 Although the Feit Electric Dual Light is a bit more expensive than the GE BR30 Light, its unique design allows you to mount the lights. These two-foot panels come assembled with full spectrum bulbs and boast a lightweight design that makes them easy to hang or seamlessly flush to the wall.
One two-foot Feit Electric Dual Light costs around $50. However, as Sherin points out, this is on the low end of the grow light cost spectrum. Sherin advises, "Generally speaking, you should expect to spend anywhere from $25-$200 for a basic setup with one or two bulbs." Considering that the Feit Electric Dual Light emits full spectrum wavelengths, avoids high temperatures, and is easy to mount, it's hard to beat its $50 price point.
Best for Aesthetic Design: Grow Light Frame Shelf
What if instead of hanging plant pictures on the wall, you framed the real ones? Forget packing all your plants on your crowded window sill; nestle them in this picturesque frame and place them anywhere in your home. With full-spectrum LED bulbs, the Grow Light Frame Shelf will maximize your plants' growth whether you have ample or minimal natural light.
Additionally, the frame comes with an app that allows you to set timers and adjust the light intensity. As founder of Happy DIY Home and master gardener Jen Stark explains, "Timers make your grow lights easier to use as you can set them on a cycle and allow them to run without any further input from you." Although the Grow Light Frame is on the pricier side, its design and technological features make it a worthy investment.
Best for Capacity: Spider Farmer LED Grow Light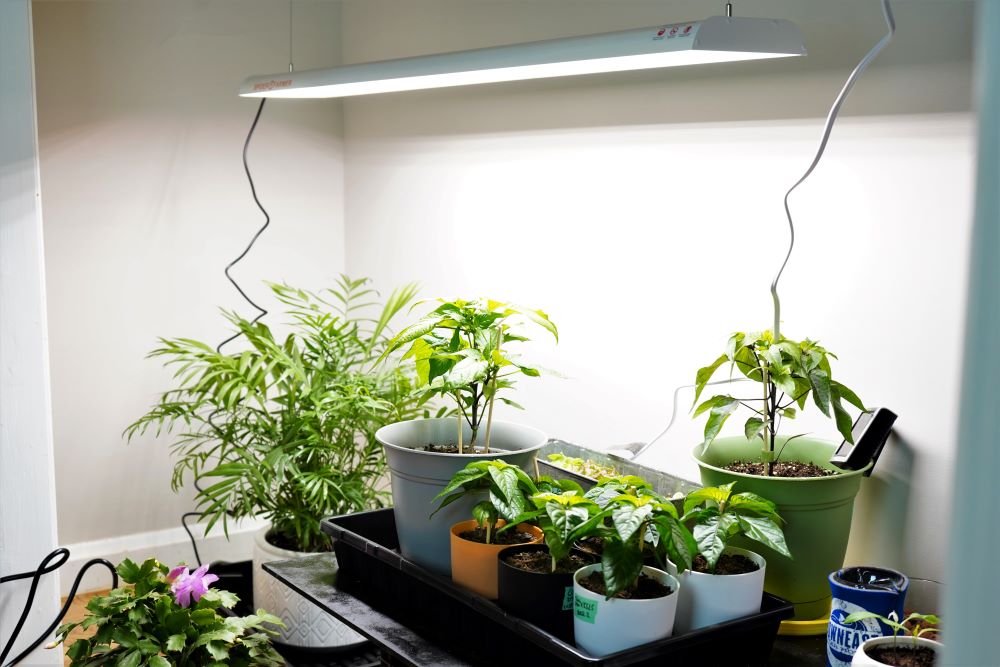 If you are looking to grow multiple plants at once, the Spider Farmer LED Grow Light is the ideal choice. Spider offers multiple panel sizes, and the one pictured above is the SF600. This light has tremendous output, utilizing 384 LED bulbs. Yet, it has a low heat emission and a long lifespan, lasting up to 50,000 hours. Even with this capacity, the Spider Grow Light's sleek design takes up minimal space. As Stace Krljanovic—advisor at Patio Productions—elucidates, "If you have an especially large space, there are larger bulbs available that can help give you more room coverage without taking up too much space (or money)." The Spider Grow Light accomplishes both of these tasks, spanning a little over three feet and costing around $130.
So, if you want top grow lights for indoor gardening, you can't go wrong with any of these highly-rated choices. Simply choose the one that best compliments your lifestyle, and get to growing!
FAQs