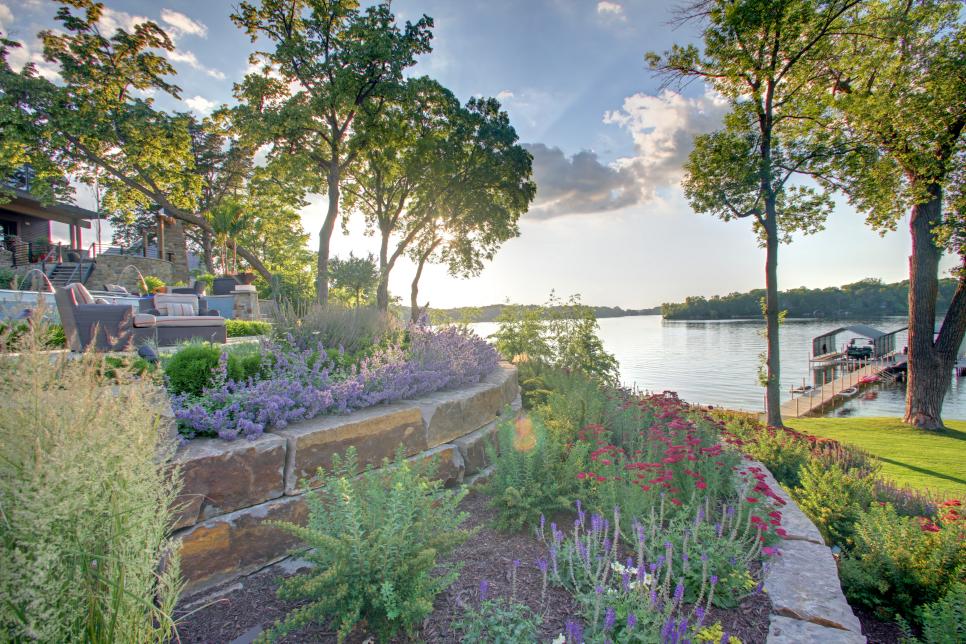 Whether you're a beginner or a seasoned 'green thumb,' anyone who attempts to garden—from hostas to hydrangeas—needs to have some basic knowledge to get things growing. And as a lake homeowner, it's essential to know a few lake-specific garden terms to ensure you get the most from your scenic waterside landscape.
We spoke with Peter Wodarz, the owner of Gardenbau Group and a landscape architect/project manager for Michael Schmechtig's firm Sheldon Landscape in Lake Geneva, Wisconsin. This full-service landscape management company and its award-winning staff have served residents throughout the beautiful lake region for more than 42 years. Here, Peter shares—and demystifies—some of his top gardening terms and tells us why these are important to lake homeowners.
Annuals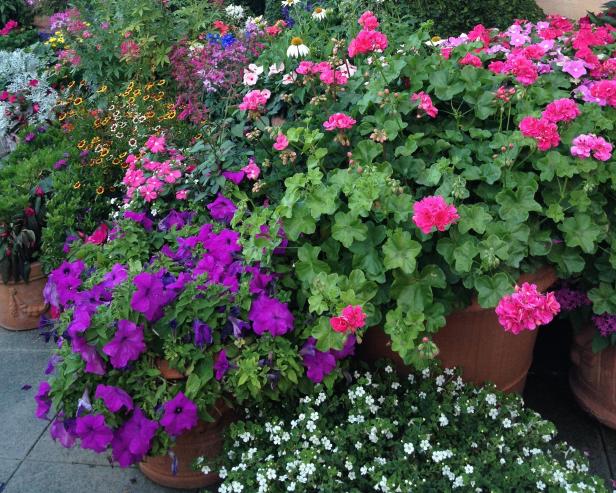 An annual is a plant that lives for just one growing season. You must replant annuals every year, as they will sprout, flower, seed—and then die in the winter. "Annuals provide seasonal displays of abundant color and texture," says Peter. "Their colorful masses—mixed in with perennial borders and shrub beds— brighten the landscape throughout the season, and annual displays in containers bring a splash of color to front entrances, porches, balconies, and piers," he adds.
The advantage for many lake homeowners is that annual plants quickly display their color and hold it all summer long—the most common time for lake dwellers to enjoy their outdoor setting. New varieties of New Guinea impatiens and begonias are perfect for shadier areas of the garden. Marigolds and petunias are common choices for sunnier spots, and in the southern regions, they can provide three full seasons of color. Pansies, vincas, and zinnias are trusted standbys for long seasonal colors in warmer climates.
Perennials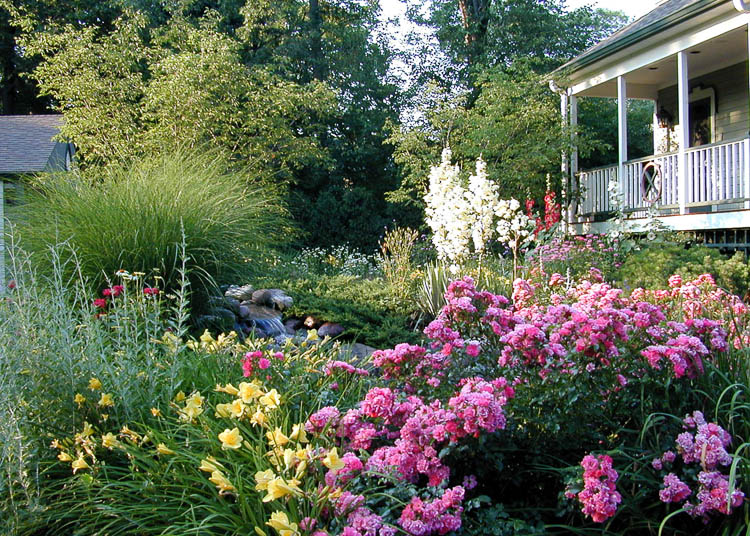 Perennials are plants that return year after year with little required care. These "forever" plants are often used to highlight the seasons as different varieties typically provide color for four to six weeks when in bloom. Woven together, they can form a tapestry of color.
"Perennials such as coneflowers, bee balm, catmint, and astilbe found in Midwest lake home regions provide easy care with long seasonal color displays," says Peter. "They are perfect for those weekend staycation days meant for relaxing at the water's edge and not toiling in the garden."
Other easy-to-grow perennials include Shasta daisies, black-eyed Susan, yarrow, hardy hibiscus, aster, Siberian iris, daylilies, hostas, and moss phlox. When designing your lake home garden, be sure to plant a mix of varieties that will flower at different times of the year to ensure a continuous burst of blooms. If you're unsure of what to plant, ask a gardening professional to recommend perennials—and annuals—that will thrive in your garden zone.
Native Plants
"Native plants thrive in their natural environment—the region's climate and soil conditions—and therefore require little care and watering," says Peter. The U.S. Forest Service defines native plants as: "All indigenous terrestrial and aquatic species that evolved and occur naturally in a particular region, ecosystem, and habitat." Life forms include hardwood trees, conifer trees, shrubs, grasses, wildflowers, and others. Generally, native North American species are recognized as those appearing on the continent prior to European settlement.
"Native plants in the Midwestern region such as blazing star, false indigo, and blue star can attract birds and butterflies common to the area, adding movement and activity to the lake home lifestyle," Peter adds.
These plants also create beautiful landscapes, promote biodiversity, and offer many environmental benefits, making them essential for lake home gardens. Large swaths of native plantings also provide habitat for wildlife such as foxes, rabbits, and other small mammals. For a list of native plants in your region, visit PlantNative.
Ornamental Grasses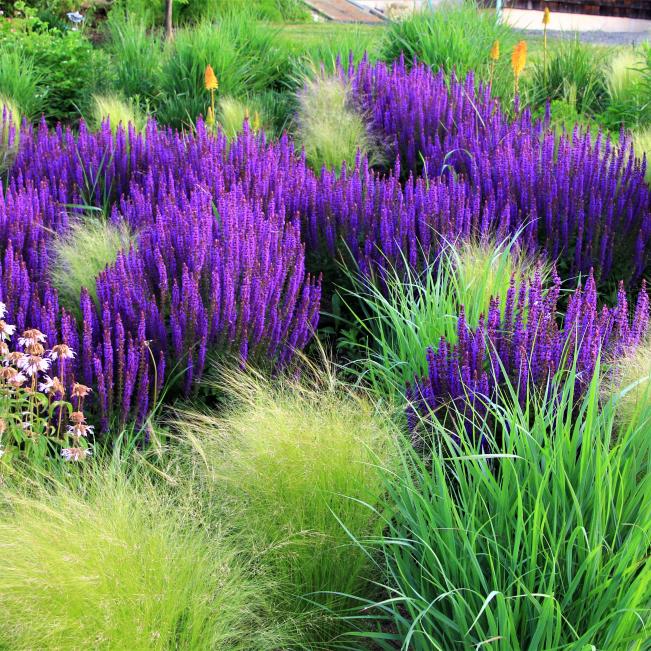 Ornamental grasses bring a dynamic element to your lakeside environment. They sway gracefully with the breeze, color the landscape, and provide beautiful visual interest even in winter. There are many types and sizes of ornamental grasses that can punctuate your exterior spaces with tall plumes or large, vibrant masses low to the ground.
"One type of tall grass ideal for screening out unpleasant views is maiden grass," says Peter. "Varieties such as 'Purpurascens' (flame grass) begin to flower in late summer and retain their showy plumes through winter. It begins to turn red in late summer, changing to a striking orange-red in fall," he explains. Prairie dropseed is another outstanding ornamental grass that reaches a height of nearly two feet. Airy seed heads appear in late summer and dramatically capture the morning sunlight as it peeks over the water. It can be used in large masses or interspersed with perennials to provide contrasting foliage. To find the best options for sun and shade, visit HGTV.
Raised Beds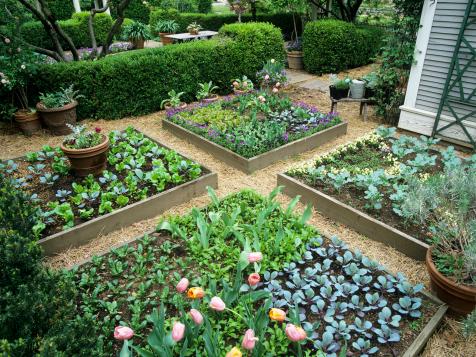 Raised beds are typically used to grow annual flowers and vegetable gardening. They help prevent overwatering and allow the plants to perform their best. Combined with a permaculture technique of using logs and wood chips at the bottom of the raised bed, proper soil moisture is much easier to maintain. As the logs decompose, they act as a sponge soaking up excess moisture and releasing it when the plants need it. This makes the task of daily watering unnecessary and provides peace of mind when you're out of town or occupied with friends and family.
"Raised beds typically warm up quicker, giving lake homeowners a jump on the season," explains Peter. "They also deter slugs and snails, making pest management easier as well," he adds. By merely adding fresh compost and not tilling the soil every year, weeds are suppressed, freeing up time to enjoy life while still reaping a harvest of fresh vegetables and flowers. For more information, visit HGTV.
Lakeshore Terracing and Viewing Terraces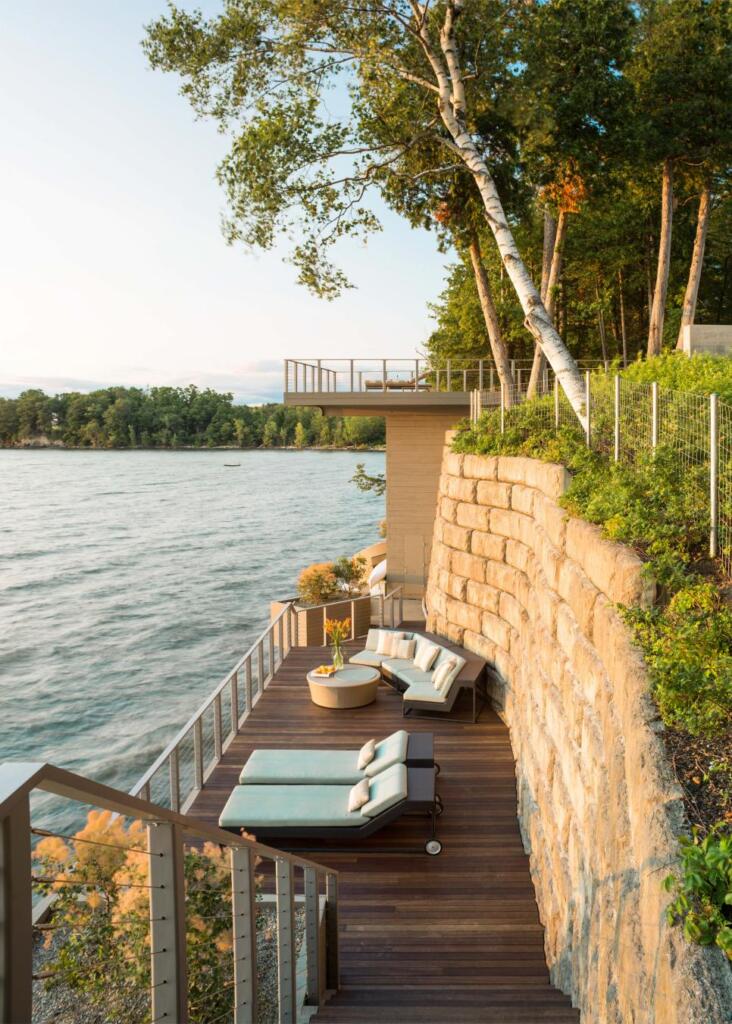 One of the most compelling elements of any lake home is the view. When properly placed, an outdoor terrace provides a setting for daily activities while capturing that all-important vista.
Lake homes are typically situated on a sloped lot, with the terrain angled towards the water. This can be used to the homeowner's advantage to create a beautiful backyard terrace. Nestling the terrace into the hill can be done using a retaining wall of natural stone or other material, which will hold back the slope while also creating the opportunity to incorporate a seating area directed toward the water.
"Constructing the walls of locally sourced materials such as granite boulders or outcrop stone can help tie the area to its natural surroundings, making it feel at home in the landscape," Peter explains. "You can reiterate this look in the materials chosen for your terrace surface as well. Large irregular flagstone pieces lend a casual lake house vibe, while patterned stone such as bluestone creates a more formal aesthetic," he notes.
Nothing says relax more than a pair of Adirondack or lounge chairs looking out over the water. Having some moveable seating allows you to capture that perfect sun and water angle throughout the day, and incorporating a fire pit into your terrace extends the entertainment possibilities into the night. Bringing the elements of fire and water together make for a great gathering spot for friends and family. For more techniques on terracing, talk to a landscape professional.
Plants for Shoreline Stabilization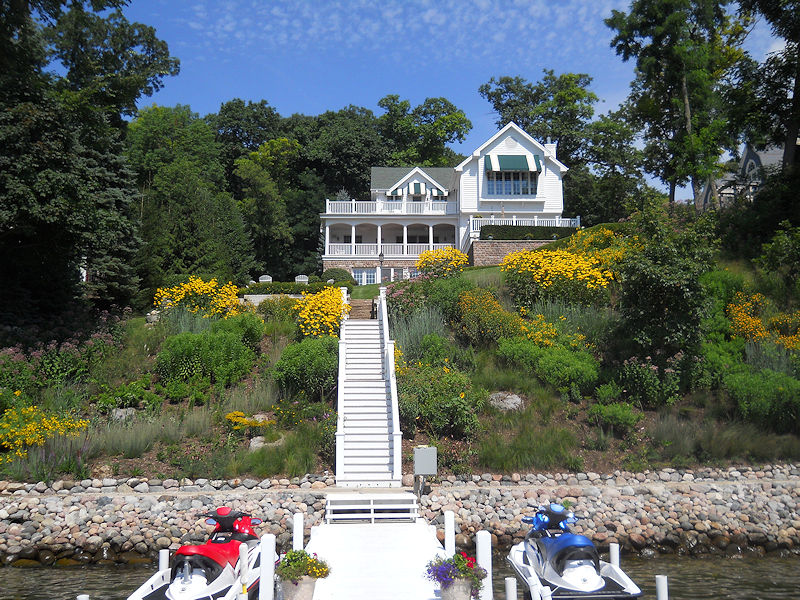 Many shoreline properties are sloped towards the lake and require thoughtful solutions to avoid erosion. Plants play an essential role in stabilizing the sloped areas by setting down deep roots. These plants work together to hold soil in place. 
"Plants such as Siberian Iris, fox sedge, and Joe Pye weed are valuable plants used to prevent soil erosion and add color to the landscape," says Peter. "The Iris variety Caesar's Brother blooms from late spring to early summer and has graceful grass-like foliage. Fox sedge is very adaptable and has a spray of bronze seed heads in late summer, creating a beautiful display," he adds.
For more information, visit Solitude Lake Management, or contact your lake management professional to help determine the best plant species for your area.
Ready to start a gardening project at your lake home? Get growing, enjoy, and share your results with us!