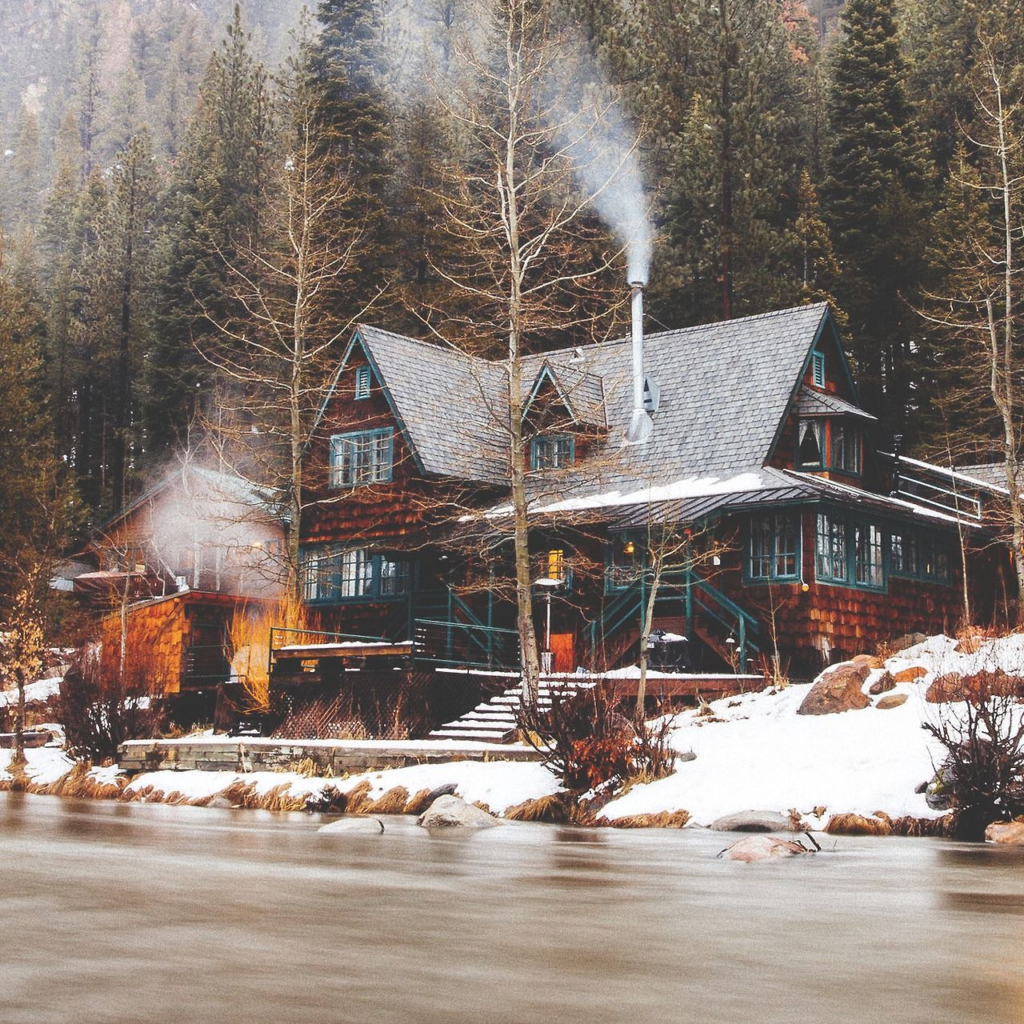 For those who live in southern states, winter may come and go with a minimal impact on your lake house. Perhaps it's sunny most of the year and no new maintenance is necessary. However, if you live on one of the lakes in a colder region of the country, then you're no stranger to the snow. As temperatures drop, a myriad of concerns increases. How can you protect your indoor pipes? How can you remove snow from your lake house and ice from your dock? While we'd all rather be focusing on decorating our lake house for the holidays, it's crucial for any lake home owner to have tools to address these practical winter problems. At Lake Homes, we're here to help with tips for managing cold weather concerns at your lake house. Whether you live on the lake year round or it's your second home, we know first-hand the importance of a little maintenance when the weather outside is frightful.
Outdoor De-Icing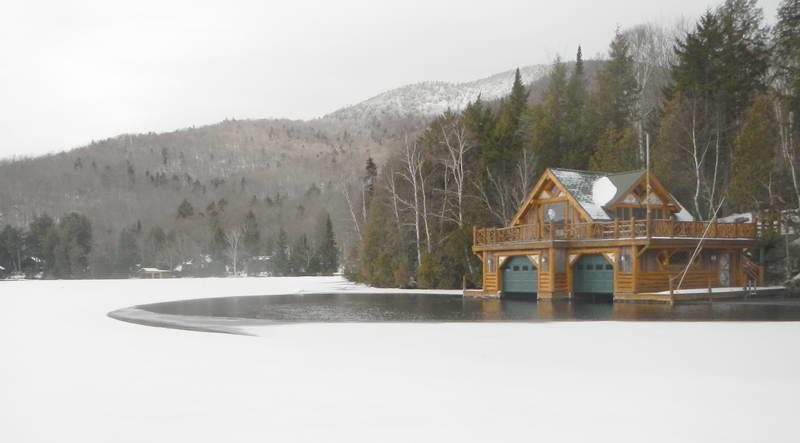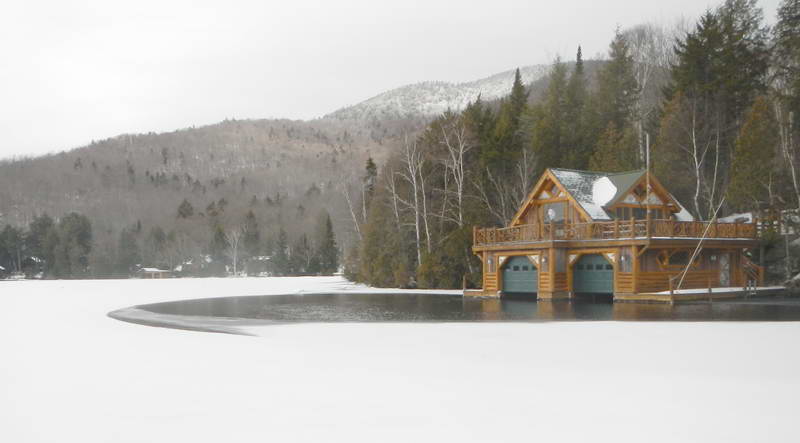 Naturally, the most fundamental concern for the outdoor areas of your lake house is snow. Peter Elsenbach, the Director of Marketing of Raynor Garage Doors, speaks to the importance of managing it: "Adequately removing snow and ice from your driveway at your lake home not only provides an increased measure of safety for the foot traffic entering a home through the garage but can also help prolong the life of your garage door, where boats are typically stored." Unlike snow that falls on the open areas of your property, snow by the garage door on your dock doesn't have the ability to melt and refreeze which can cause the door to get stuck and become more difficult to open.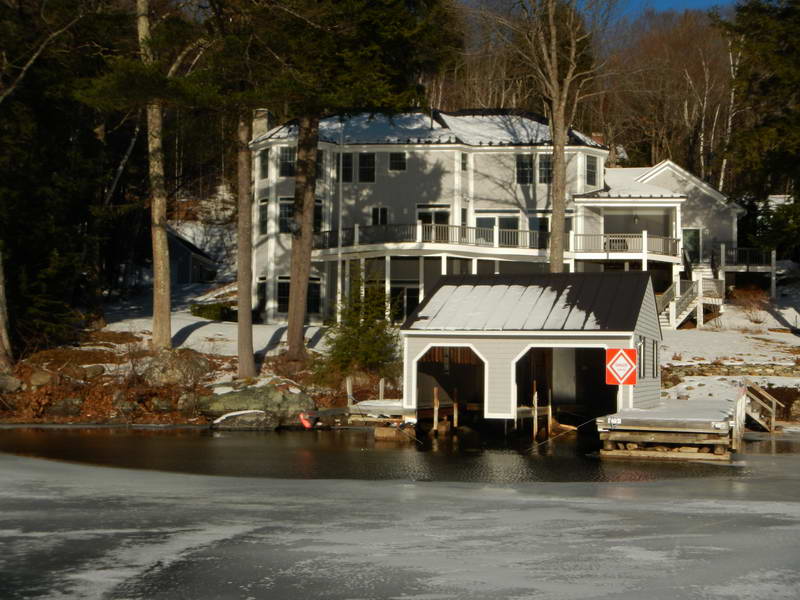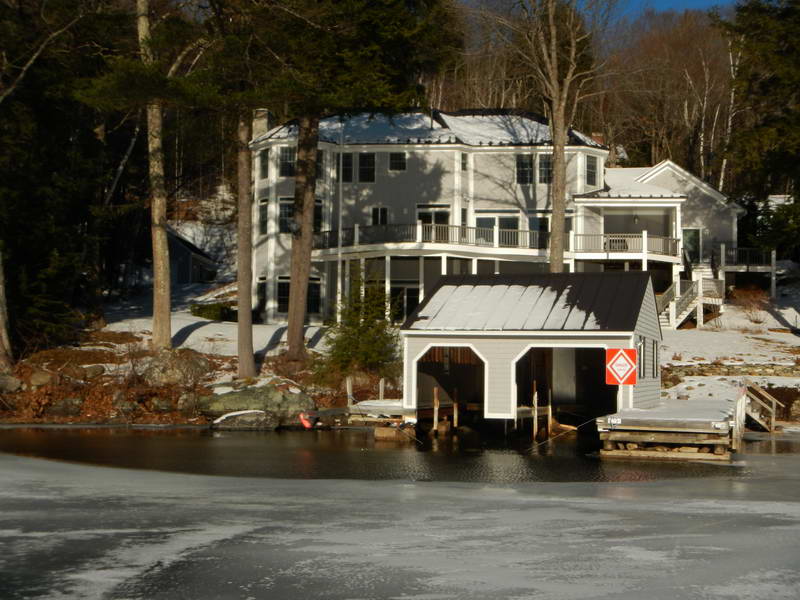 To remedy this, Elsenbach suggests using a snowblower, as well as ice melt and salt to remove heavy snow from your lake house. You may also want to invest in a dock de-icer. First designed to allow you to store your boat in water during the winter months, you can use de-icers for a variety of outdoor snow maintenance tasks at your lake house. Be sure not to forget about your patio furniture too! Especially when it comes to outdoor cushions, these pieces can be sensitive to the snow. Make sure to clean and dry them, and either store them inside or cover them with a tarp for protection.
Indoor Dilemmas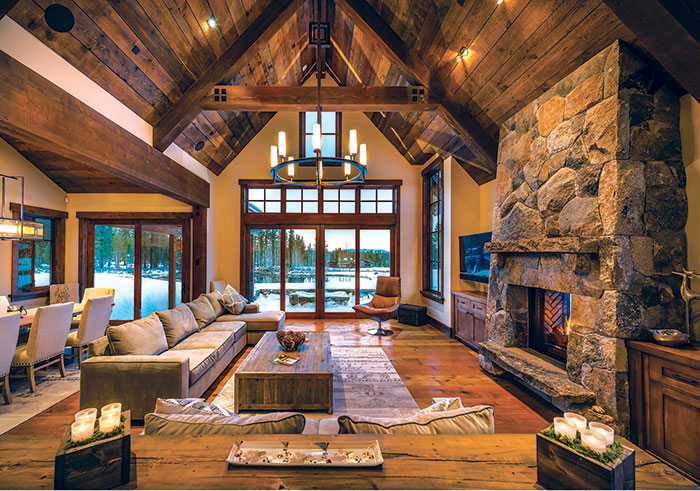 To make sure that your lake house interior is ready for winter, it's crucial to maintain your heating systems. From stoves to chimney drafts, it may be a good idea to have a technician help inspect your heating systems so that you'll be able to keep your place warm. Windows and doors are also a major culprit of letting the cold in, so it's important to insulate your windows for the winter. Even small window cracks can make a big difference in the indoor temperature.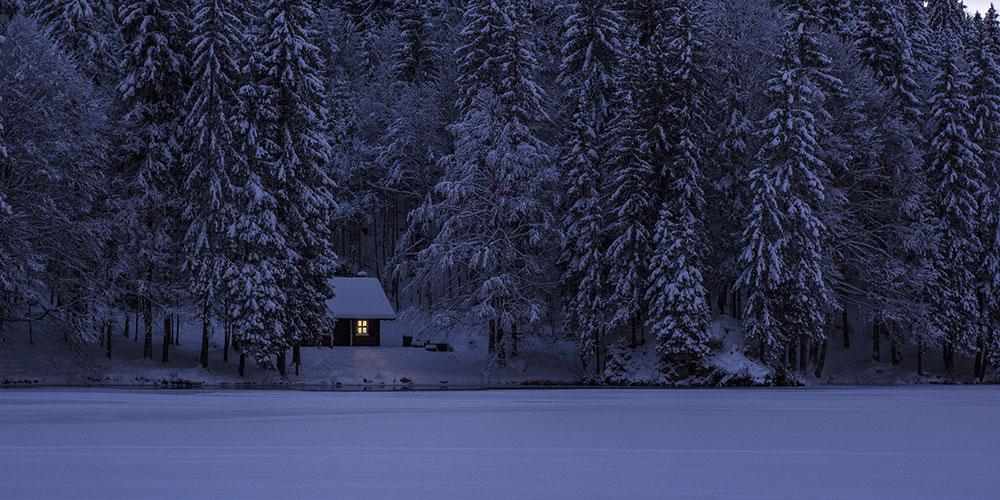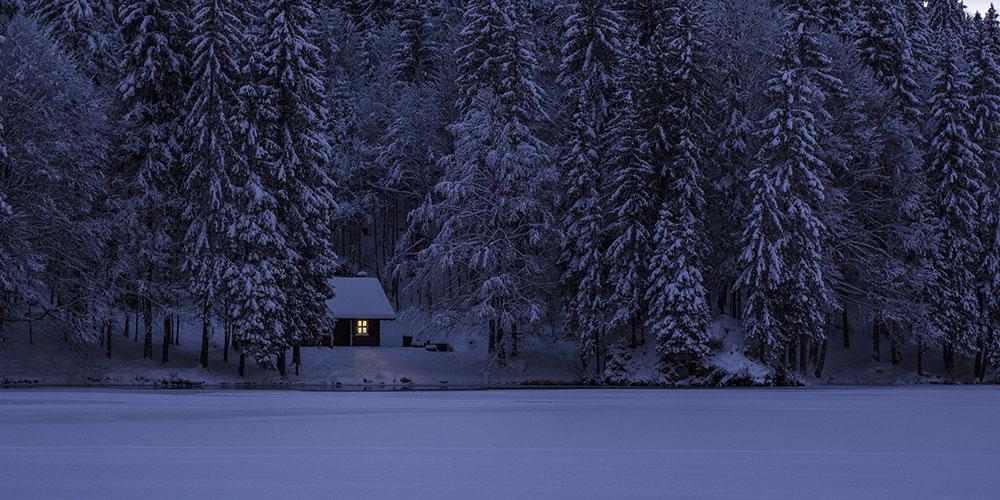 Alex Berezowski, Owner and General Manager of The Foundation Experts Inc, a foundation repair and home waterproofing company, urges lake homeowners to not forget about insulating their pipes. He comments, "It's fairly common for pipes to burst during the winter since there is water freezing inside of them if they're not in use. The water expands, which increases the pressure on the pipes, resulting in a burst." If your lake house is your second home, and you're planning to be absent for a while during the winter, Berezowski suggests bleeding all water lines and drains before they freeze. If your lake house is older and pipes have never been replaced, he also recommends properly insulating them with pipe sleeves or electrical heating tape. Elsenbach also chimes in with advice on prepping pipes for the winter. Specifically, when it comes to pipes in your garage or around your house, he advises "putting Styrofoam covers on spigots and turning off water to the outside once the weather starts to turn cold." And don't forget to break off large icicles so you don't experience a falling hazard.
Living in a cold lake region certainly has its benefits, like providing your own personal winter wonderland. You can build snowmen with the family, go skating, and go ice fishing all in your own backyard. Although these fun attributes come with certain challenges like ensuring proper heating and de-icing strategies, taking good care of your lake home is worth the trouble for all the joy you experience.
Don't forget about your boat! Read "How to Winterize Your Boat for the Off Season" for more tips on preparing for the upcoming winter season.