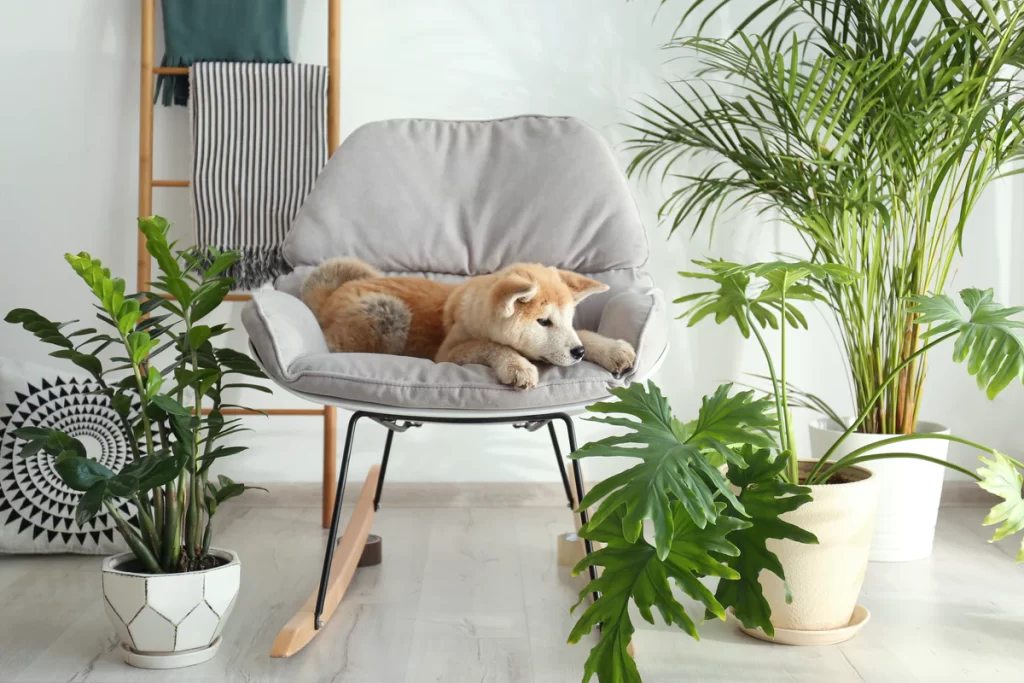 How to create a plant-dense home that's pet friendly:

Avoid plants with toxic properties
Choose durable pet-friendly varieties
Position plants in safe places and use deterrents
Incorporate positive reinforcement training
---
Are you an avid indoor gardener and pet lover? Together pets and plants create a warm, cozy, and welcoming lake home. But unfortunately, they don't always get along. Some houseplants contain toxic properties that could damage your pet's health. Dr. Sabrina Kong—dog trainer and veterinary consultant at WeLoveDoodles—notes, "There are many beautiful plants that most of us would love to have in our front yard or decorated pots inside our house, but unfortunately, they are not safe for pets (or humans) due to the high content of chemical toxins found in their roots, stems, leaves, and flowers." So, to ensure your pet stays safe at home, check out our guide to pet-friendly houseplants!
Which Plants Should You Avoid?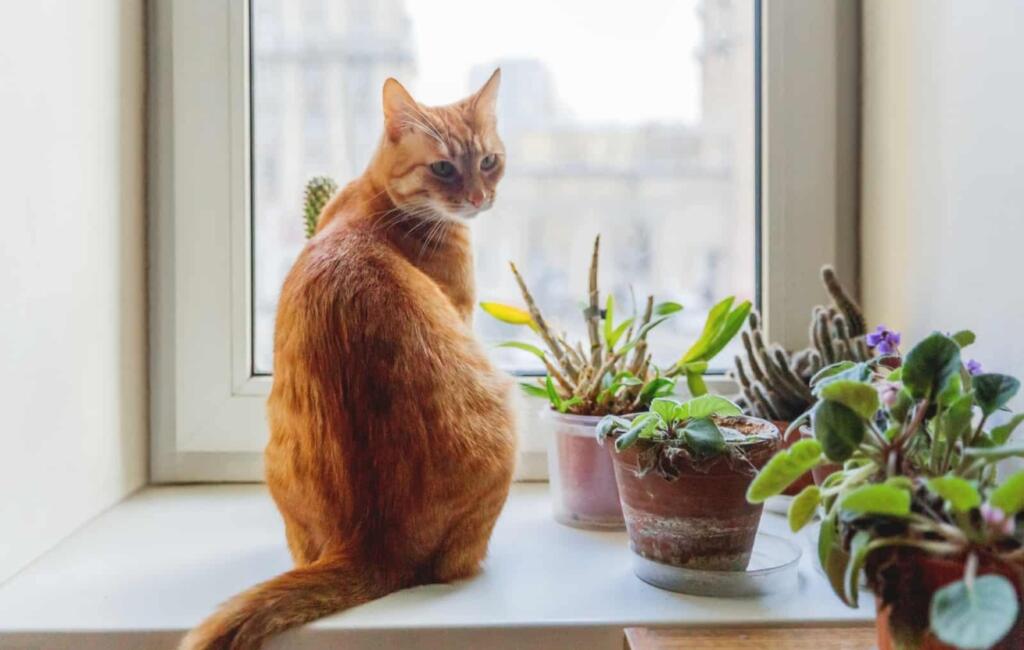 Animals and plants look so cute together that it's hard to imagine those green leaves posing a threat to your pet. Nonetheless, as Hepper Veterinarian Dr. Paola Cuevas Moreno remarks, if pets ingest highly toxic plants, "they can suffer irreversible harm such as kidney or liver damage. And less harmful plants still can cause skin or mouth irritation and mild gastrointestinal issues such as vomiting or diarrhea." To avoid your furry friends interacting with anything remotely harmful, check out Dr. Moreno's list of the top toxic plants:
Lily (Lilium sp.)
Lily of the Valley (Convallaria majalis)
Peace Lily (Spathiphyllum sp.)
Mexican Breadfruit (Monstera deliciosa)
Mint (Mentha sp.)
Amaryllis (Amaryllis spp.)
Oregano (Origanum vulgare hirtum)
Widow's thrill and several of the Kalanchoe family (Kalanchoe spp.)
Chrysanthemum, Daisy, Mum (Chrysanthemum spp.)
Azaleas and Rhododendrons (Rhododendron spp.)
English Ivy (Hedera helix) Daffodils
Mistletoe (Viscum album)
Narcissus (Narcissus spp.)
Thorn apple or jimsonweed (Datura stramonium)
Tulip (Tulipa spp.) Pothos
Devil's Ivy (Epipremnum aureum)
Fox glove (Digitalis purpurea)
Hyacinth (Hyacinthus orientalis)
Iris and the family Iridaceae
Ribon plant (Dracaena)
Yew (Taxus spp.)
Dr. Moreno also recommends visiting ASPCA for a comprehensive toxic plant list.
Pet-Friendly Plants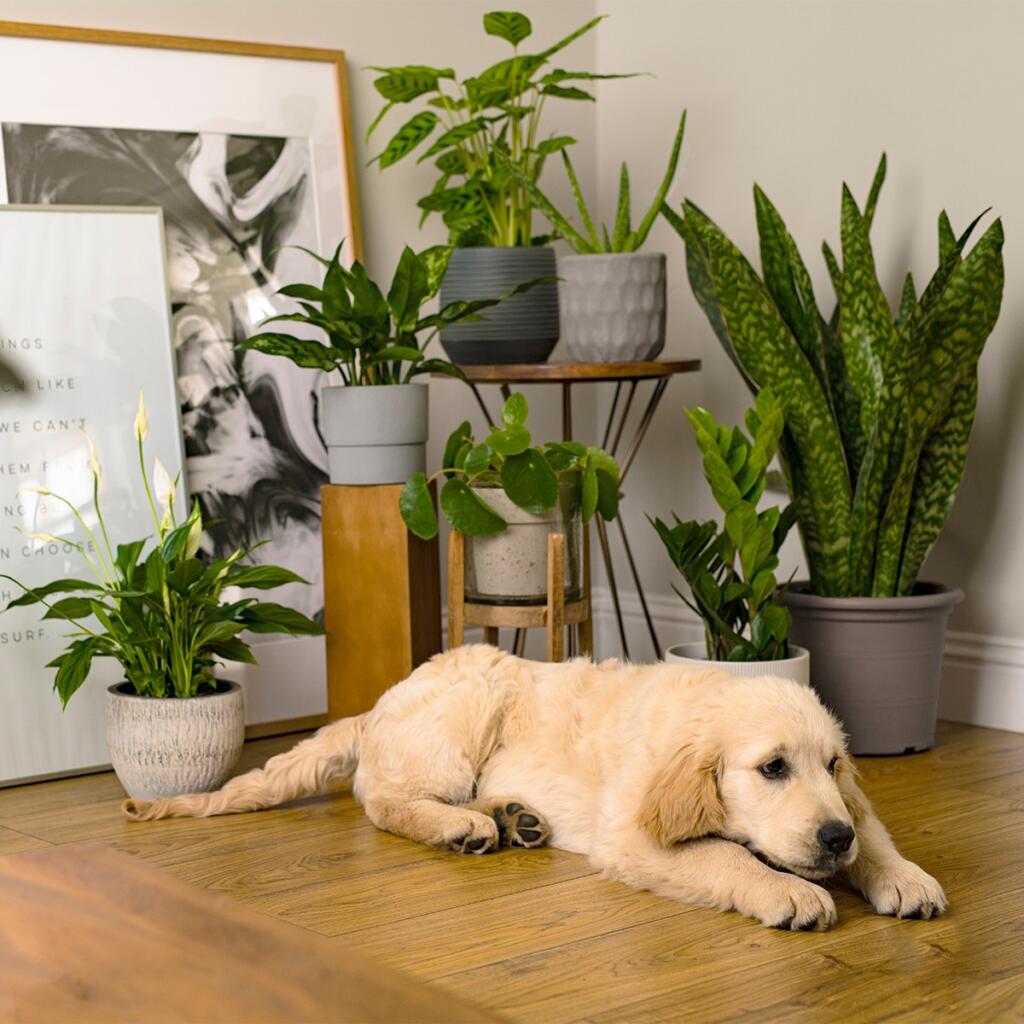 Although you may have to say goodbye to certain houseplants, you can find many pet-friendly varieties that are safe and look sophisticated. Kevin Rodrigues from Gardening Mentor recommends spider plants, rubber plants, Boston ferns, and snake plants for pet-friendly homes. These plants are non-toxic, require little maintenance, and look fabulous in any room. Additionally, Architectural Digest suggests other pet-friendly plant houseplants, including some with colorful leaves and tropical flowers. Their list features the date palm, rattlesnake plant, African violet, bird's nest fern, orchid, bromeliad, baby tears, polka dot plant, and more.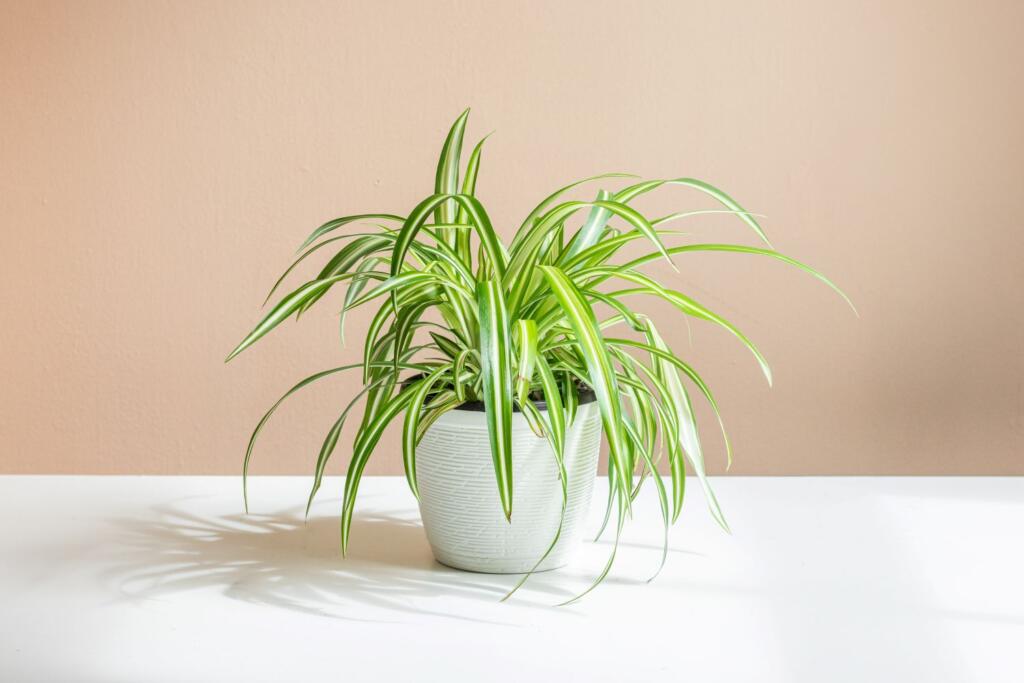 How To Keep Pets Away From Plants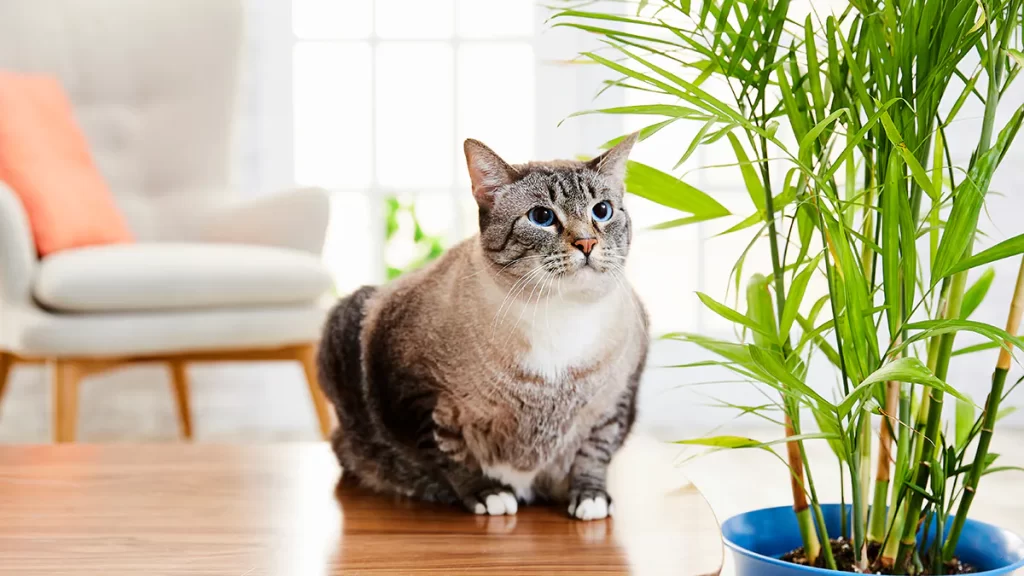 Even if you buy non-toxic plants for your pet-friendly home, you may still want to keep these picturesque green leaves out of your pet's reach. Rodrigues suggests selecting low-maintenance plants—like the ones we are featuring in this article—just in case your pet gets a hold of them. By choosing robust and hardy varieties, you can make sure your plants bounce back from any pet attacks.
Devin Stagg—content producer at Pupford—recommends using baby gates to keep your pets away from plant-dense rooms. He also notes that you can utilize hanging plants or place pots on high shelves to limit pet access. You may also want to use deterrent sprays if you have particularly persistent pets. Dr. Chryle Bonk—a veterinarian, working with PetKeen—advises spraying your plants with diluted lemon juice or placing citrus peels in the pots, as most pets will avoid these scents.
Emphasize Pet Well-Being and Training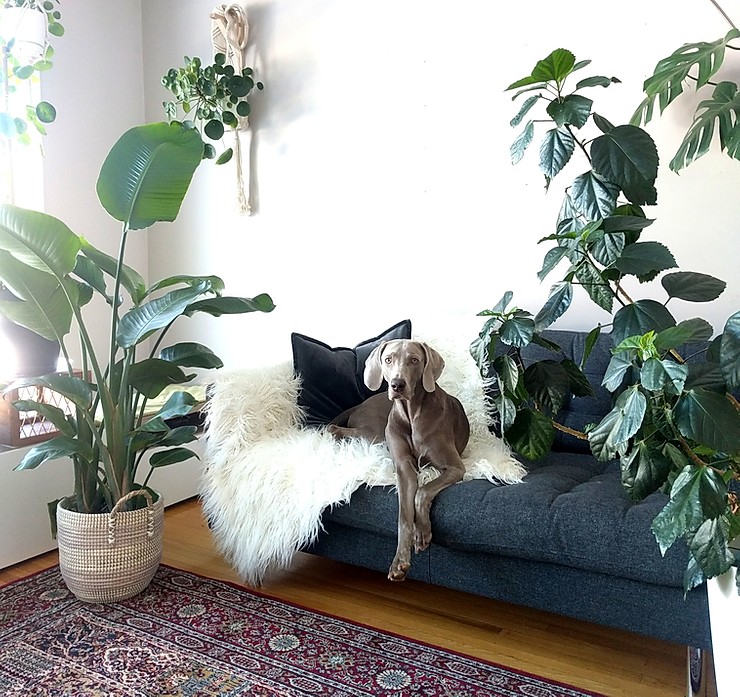 Although these methods will keep your pets away from your plants, they merely address the symptoms, not the root problem. As Dr. Moreno elucidates, many pets engage in destructive behaviors due to a lack of engagement. She recommends keeping your pets busy through daily physical exercise and mental stimulation from toys, play, and activities. Dr. Moreno claims, "Destructive behaviors and chewing on what they should not are often traced back to a pet being bored, abandoned, or neglected. Your pets thrive when all their needs are met. They need much more than just food and water."
Dr. Moreno also advises incorporating positive reinforcement training strategies. For example, reward pets with praise and treats if they sniff around your plant but then take a step back instead of chewing on it. If you persistently honor this positive behavior, you can encourage good conduct and avoid negative punishment.
With this guide to pet-friendly houseplants, you can create a lake home you and your furry friends enjoy together!
FAQs