From reading on the dock to water skiing, an endless amount of activities are at your fingertips when you own a lake home. Especially as summer is approaching, your options grow exponentially. With countless possibilities, choosing a lake activity can be overwhelming. To simplify the process, we've created this decision flowchart. Start at the top, answer each question, and discover what exciting feat you're in for today!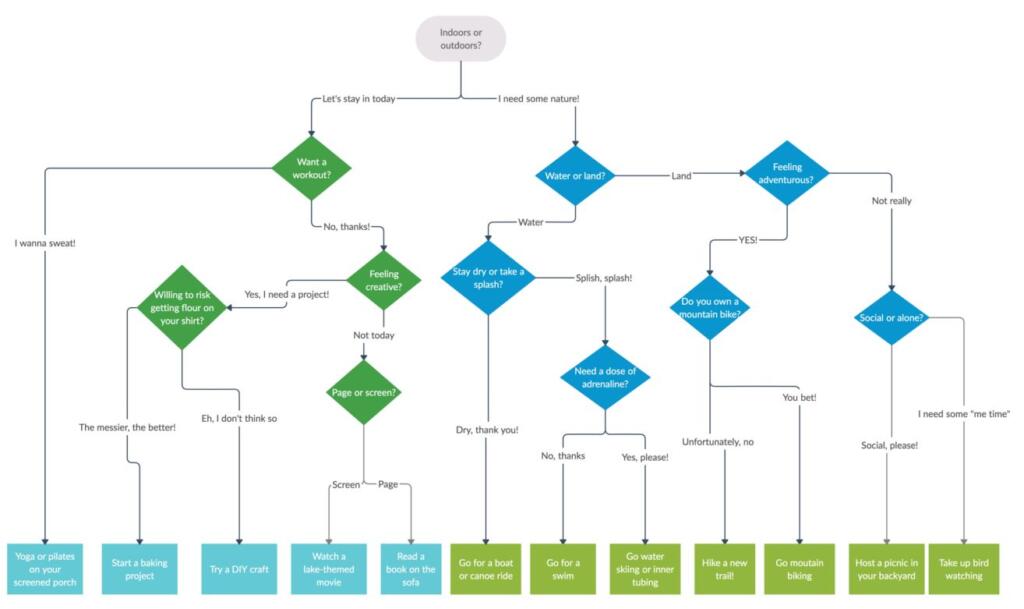 Indoor Activities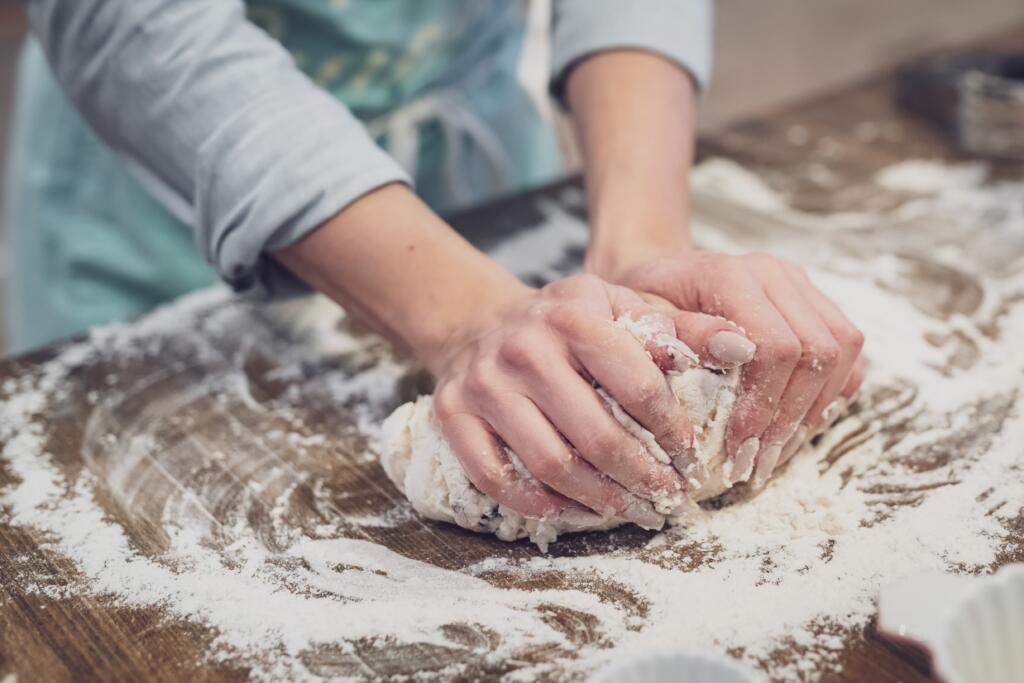 If your result was in a turquoise box, get ready for a cozy, laid back day indoors. Greet the day with a slow yoga flow on your screened porch. By afternoon, maybe you'll scour the pantry for ingredients to start a new recipe. Baking projects like homemade bread are more popular than ever, so now is the perfect time to get creative in the kitchen. Even if you're in short supply of cookbooks at your lake house, popular apps like New York Times Cooking and Yummly have hundreds of recipes.
Similarly, there's no shortage of DIY projects at your disposal. Examine each room of your lake home and ask yourself what's missing. Maybe a cute chalkboard, decor made of driftwood, or an outdoor fire pit. You can create any of these pieces on your own, so why not get started today? If you're not feeling creative and need to use the day to recharge, try one of The Atlantic's recommended quarantine reads for the summer. Or sink into the sofa watching a lake-themed movie.
Outdoor Activities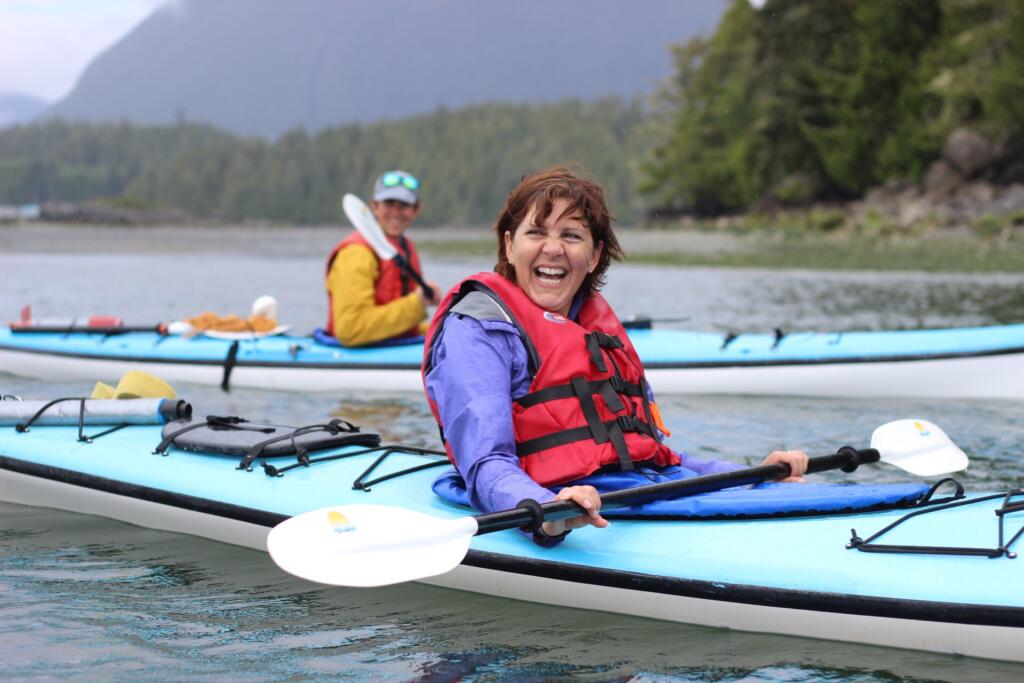 If your result settled on a lime green box, you're spending the day outdoors! The lake waters are getting warmer these days, so why not take advantage? Whether you're practicing competitive swimming strokes, water skiing, or canoeing with a fishing rod in hand, enjoying the water in your backyard never gets old. If you'd prefer more green space than blue today, try exploring one of the hiking trails near your property. If you own a mountain bike, grab your helmet and start pedaling. Otherwise, bring a walking stick and go at your own pace. While you're there, count how many different species of birds you can spot. Check out this bird identification guide to brush up on your ornithology skills. While most of these are solo activities, if you're feeling social, you can turn the day into a small social gathering — once quarantine ends, of course. Your backyard is the perfect setting for a summer picnic. Bring a set of speakers, a blanket, and enjoy the view with your crew.
The Day's What You Make It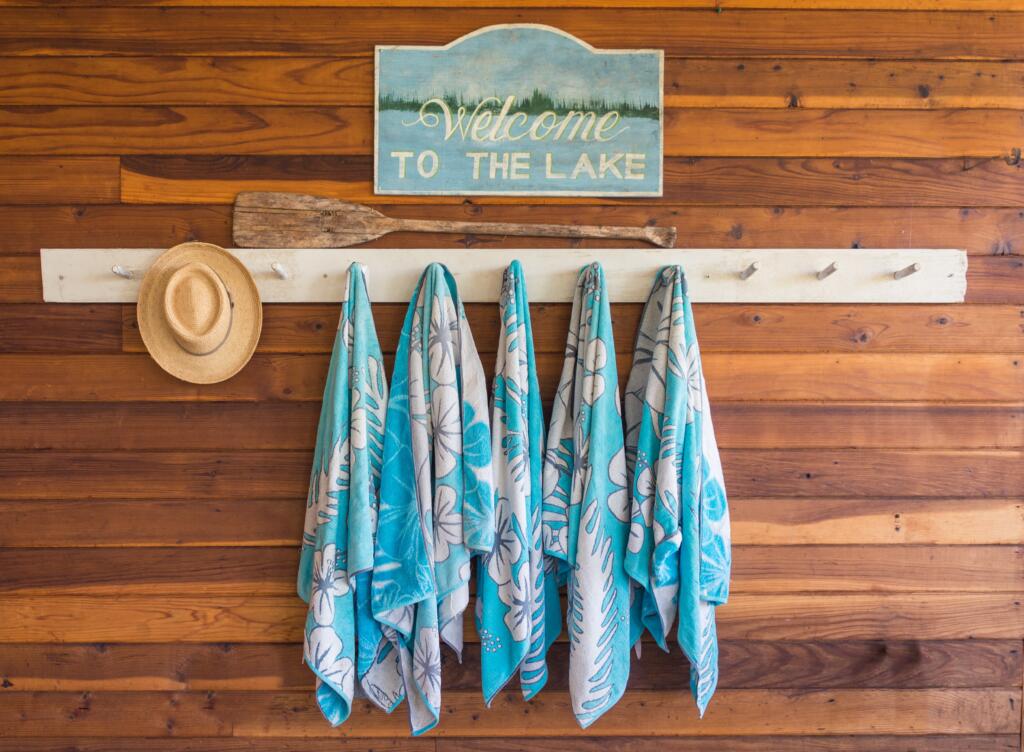 We hope this flowchart helps you determine what activity you'd most enjoy at your lake house today. However, this decision-making tool is certainly not prescriptive. Ultimately, your perfect day at the lake is whatever you want it to be. Whether you decide to squeeze in every activity on this list, pick just one, or none at all, what's most important is that you enjoy your lake retreat on this summer day. From our lake home to yours — have fun!