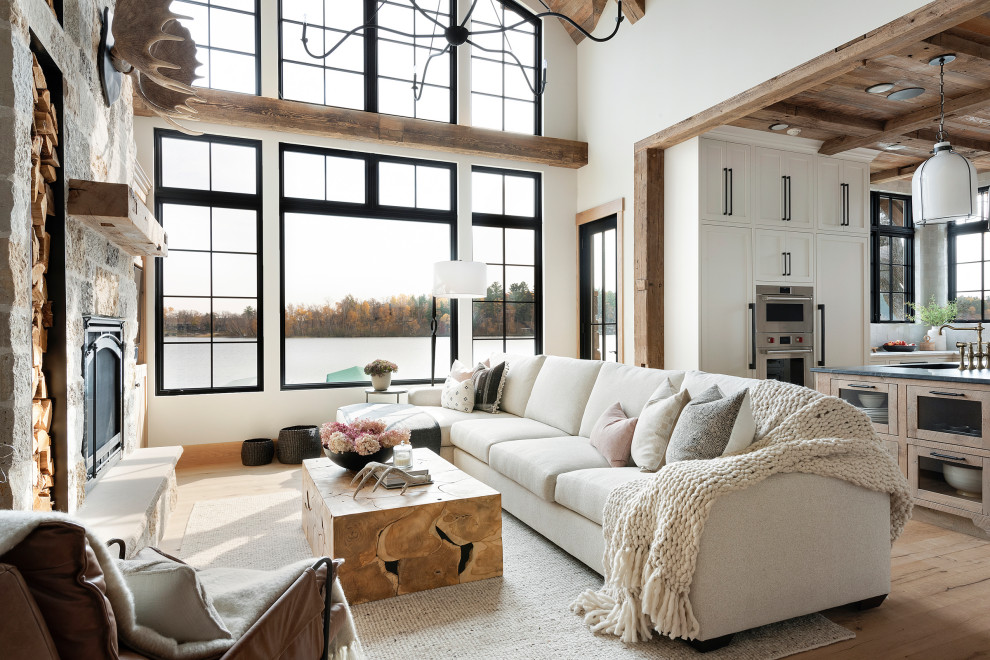 After everything we've been through these past couple of years, we could all use a fresh start—and so could our homes. Just as personal rejuvenation is therapeutic for mind, body, and soul, so is it for the dwellings we live in. If your lake home could use a little pick-me-up, here are some simple upkeep tips that pack a powerful punch and make your rooms look and feel renewed.
Keep It Clean
We all dread household chores but love the feeling and satisfaction we get from a clean home. After all, it makes no sense to spend a fortune on our homes and all the furnishings if we don't keep them clean. The payoff is well worth it, so let's face it—we can't avoid this unpleasant task. But it doesn't have to be as unbearable as you think if you plan ahead and implement some handy gadgets that make cleaning a breeze.
Consider investing in hi-tech housekeeping tools such as a robot vacuum, a carpet spot cleaner, and an electric mop to make tasks go quicker and seem virtually effortless. Keeping floors, furniture, baseboards, ceiling fans, and surfaces dirt and dust-free—and washing windows regularly—makes all the difference in the world in how you and others perceive the look and feel of your home. Plus, if you keep things clean regularly, you won't have to put as much effort into it each time.
Also, make a schedule and stick to it. Break up chores in simple, easy-to-digest increments, so they won't be such a pain and take up an entire day. If you're not doing it all yourself, make it a family project and delegate jobs each week. For truly huge tasks, don't be afraid to call in a professional.
Declutter and Downsize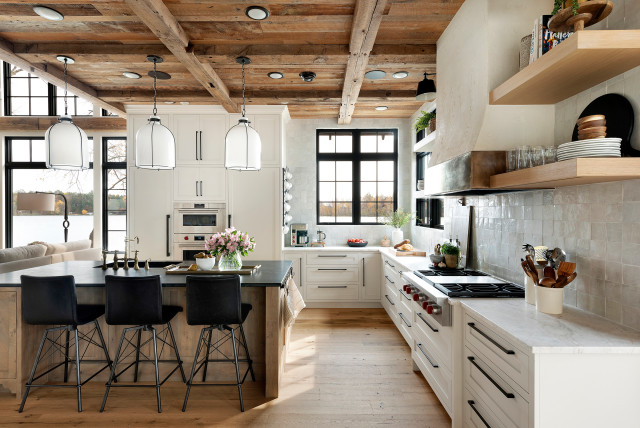 Removing visual clutter from your life is a beautiful way to keep your home looking smart, stylish, and organized. Also, as many of us are downsizing to smaller places these days, it's the perfect time to take inventory of our belongings and get rid of things we no longer want in our lives. The minimalist look continues to trend today—so less is more.
In the kitchen especially, keep countertop clutter to a minimum and arrange the daily objects you use efficiently and within easy reach. Group items on trays and in canisters to keep things looking clean and orderly. Don't forget to edit and arrange your pantry, cabinets, and drawers neatly—even though their contents are hidden from sight. Most of us accumulate clutter in those very places, including our closets, and later dread the thought of clearing them out.
We all know how difficult it is to part with our personal possessions, so be mindful and practical about the process. Consider gifting or donating things you no longer need—or have a yard sale. Without all that baggage, we tend to feel lighter, freer, and more at peace in our surroundings.
Maintain What You Have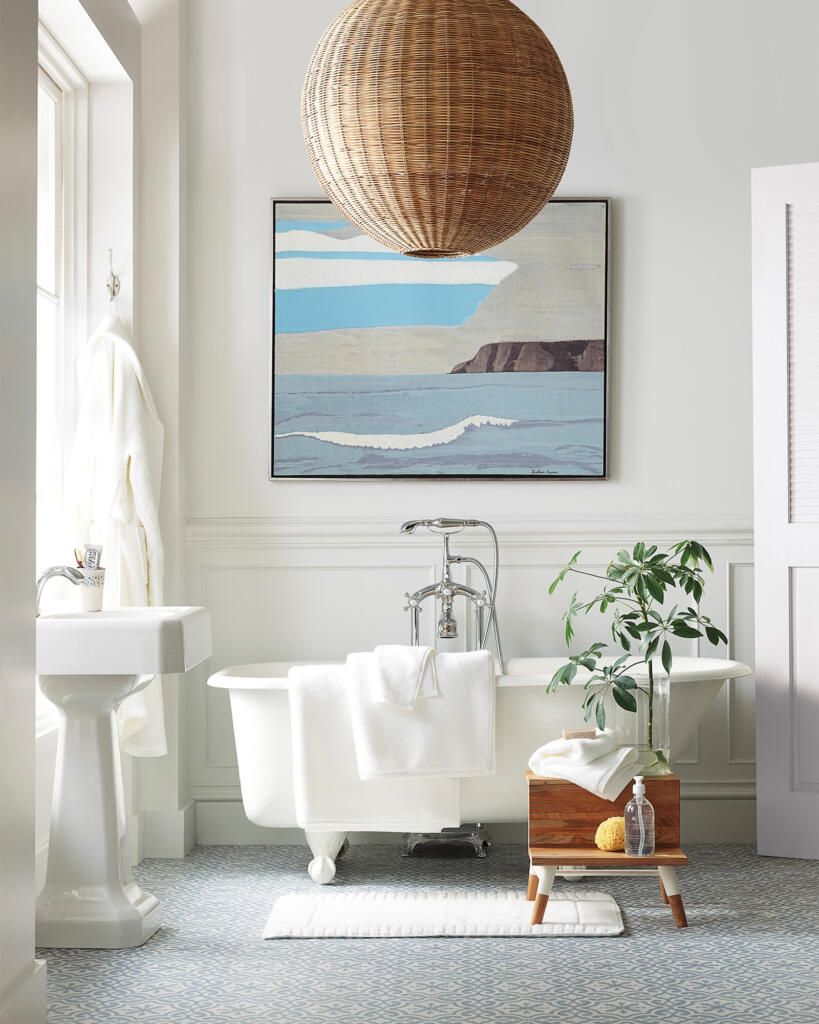 Our lake homes are our sanctuaries, so make it a priority to maintain what you already have. Keep your beloved rugs and plush carpets clean and odor-free, replace any worn rugs, patch holes in the wall, polish bathroom and kitchen fixtures, replace cracked tiles, and regularly clean grout on all your tile surfaces. If your rooms look tired and outdated, give them a fresh facelift with new fixtures, hardware, and lighting.
Don't forget to maintain your lake home's exterior features as well. For example, clean your gutters to direct water away from your house, seal your driveway to prevent cracks and preserve your pavement, and touch up your home's exterior paint if you notice any chipping or peeling.
By keeping up with these essential maintenance tips, you can avoid living in a house that looks and feels neglected and instead enjoy a well-dressed home that feels fresh, clean, and cared for.
Paint Power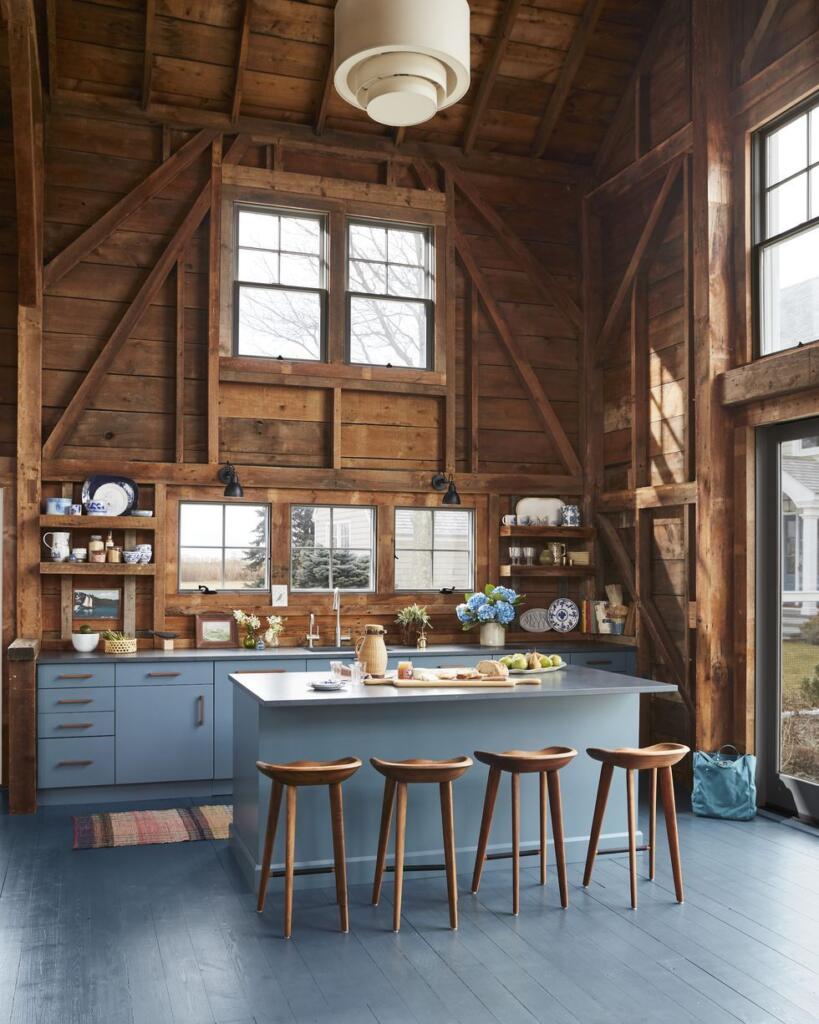 There is nothing like a fresh coat of paint to change the complexion of any room. So don't be afraid to introduce a splash of color to your kitchen with painted cabinetry, an island base, or even your wooden floors. Paint will instantly transform your rooms and dramatically change the mood with a simple color change.
If your bright white walls look sad and dull, there's no better way to revive them than with a brilliant new coat of your favorite hue. To create an eye-catching focal point, consider painting an accent wall in a darker, more richly pigmented tone that will make a striking contrast to the adjacent walls while still complementing the style of your interior.
Fresh Linens and Towels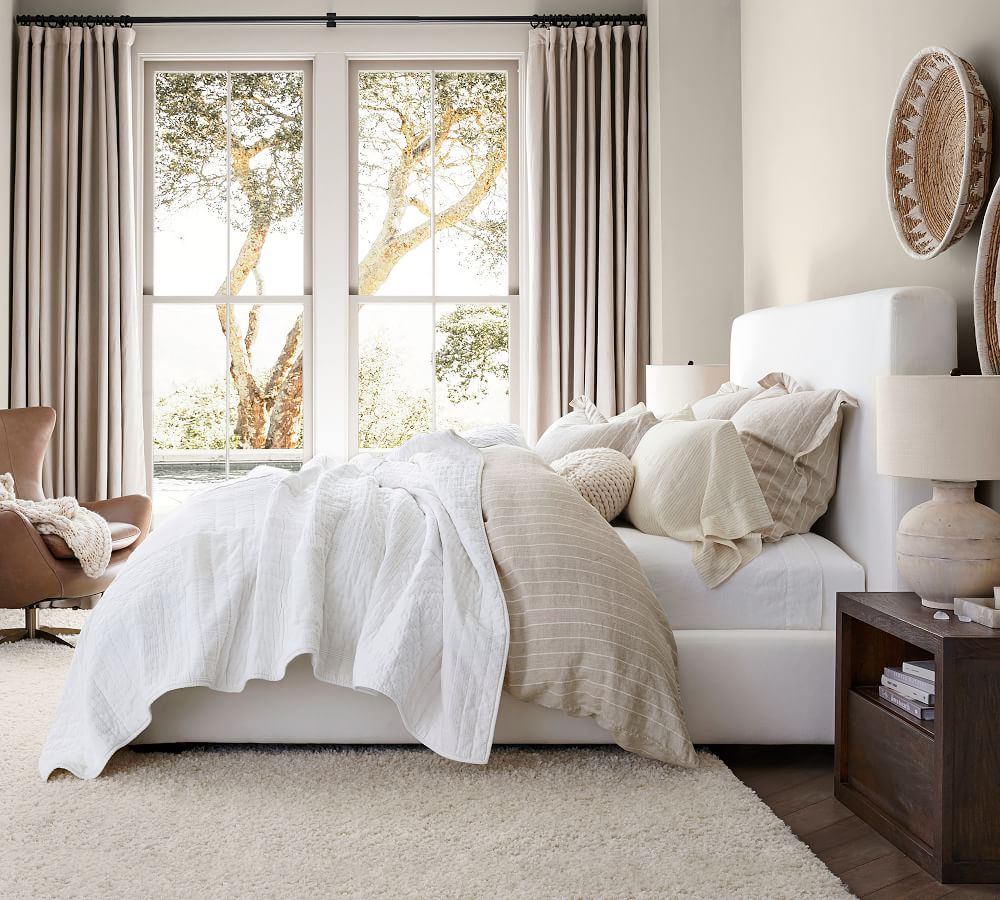 Let's confess, we all have them—flattened pillows, ratty towels, and old worn-out sheets that are either stained or torn. And the sad truth is, nothing makes bedrooms and bathrooms look more unkempt than having these less-than-luxurious items in plain view. However, you can elevate your spaces instantly simply by replacing them with plush, luxurious bed linens, fluffy towels and bathmats, and plump new pillows—either down-filled or a down alternative. Also, consider using two duvets to get a more sumptuous plumped-up look. You can stuff two duvets into one duvet cover or simply layer them one on top of the other over your bed.
For more tips on how to freshen up and rejuvenate your home, click here. From all of us at Lake Homes Lifestyles—here's to a beautifully renewed 2022!