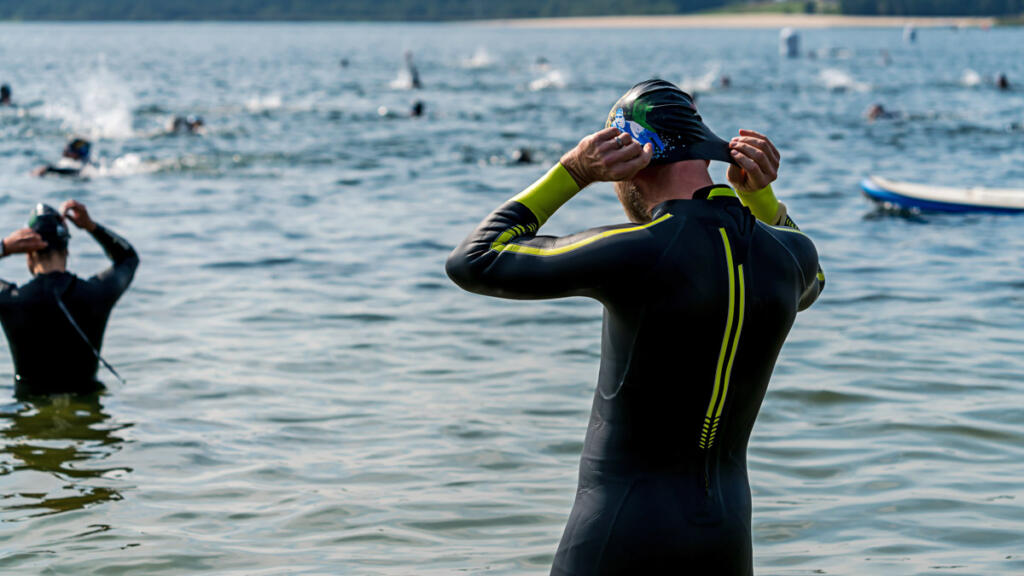 When going swimming at the lake, swimsuits are typically the most popular attire. You may associate wetsuits with ocean water, however, did you know that wetsuits can be used in any body of water? According to the National Geographic Society, the primary purpose of wetsuits is to retain body heat for the swimmers. Essentially, they act as a second skin to insulate your actual skin. As such, they're perfect for swimming in water temperatures below 65 degrees. With a proper wetsuit, summer doesn't have to be the only time you enjoy immersing yourself in lake water. Today, we're reviewing top wetsuits for men and women! Let's dive in (pun intended).
What to Look For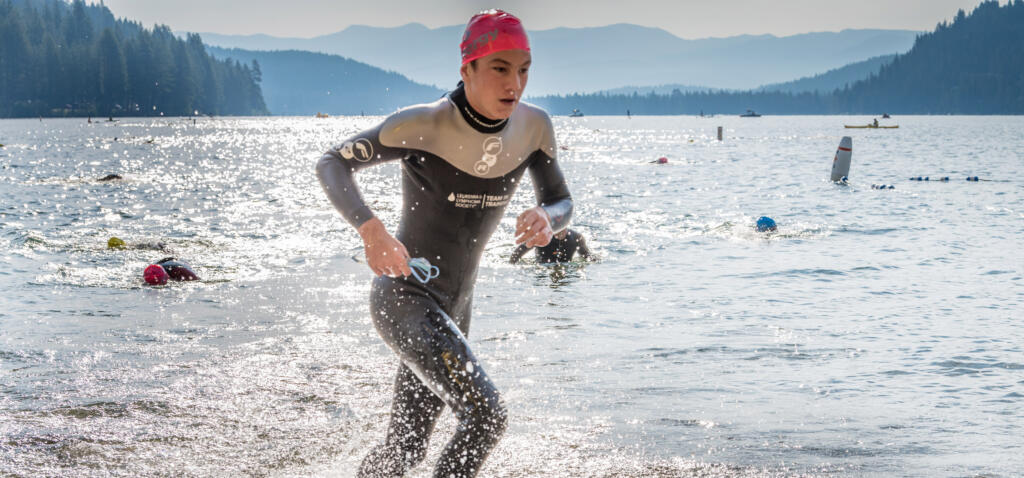 There are a few key personal factors to think about before buying a wetsuit. First off, there's the cut and thickness. While looking at options, you'll likely be deciding among full cut, sleeveless, or short cut. The thickness of the material may range from 1 and 5 millimeters. These decisions largely depend on your lake's climate. For instance, those living on Lake Michigan or another northern region may opt for a full cut (long-sleeved) wetsuit with higher thickness for maximum warmth, while folks on Lake Austin or a similarly warm climate may choose a sleeveless or short cut with thinner material. These factors will also help determine the wetsuit's buoyancy. 
Another consideration is mobility. If your goal is to explore the lake waters at length, you'll want to find a stretchy neoprene material and pick a cut that allows your shoulders to move freely. Typically wetsuits designed for open water swimming are made of stretchy, flexible material (especially compared to traditional wetsuits designed for surfing). However, an important distinction is flexibility and snugness. While you want some degree of movement, you don't want a loose fit! Otherwise, bagginess could cause cold water to rush into the wetsuit (an occurrence called flushing). Keeping these considerations in mind, let's take a look at some specific recommendations.
Zone3 Aspire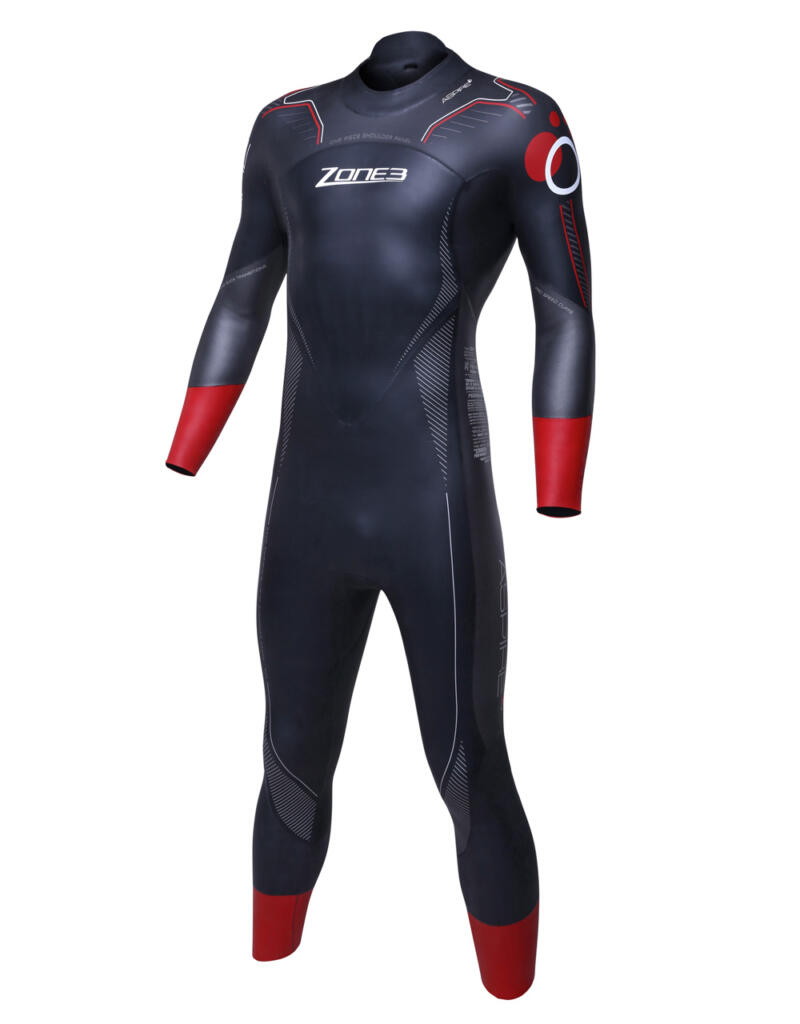 The Zone3 Aspire is a highly rated wetsuit for open-water swimming. In fact, it's been rated 10/10 by both 220 Magazine and Triathlete Europe. Great for both professionals and beginners, this suit is known for its flexibility, buoyancy, and laser-cut collar design which allows for neck comfort. The thickness of 1.5mm allows for a comfortable amount of stretch, improving endurance and swimming speed.
TYR Hurricane Cat 1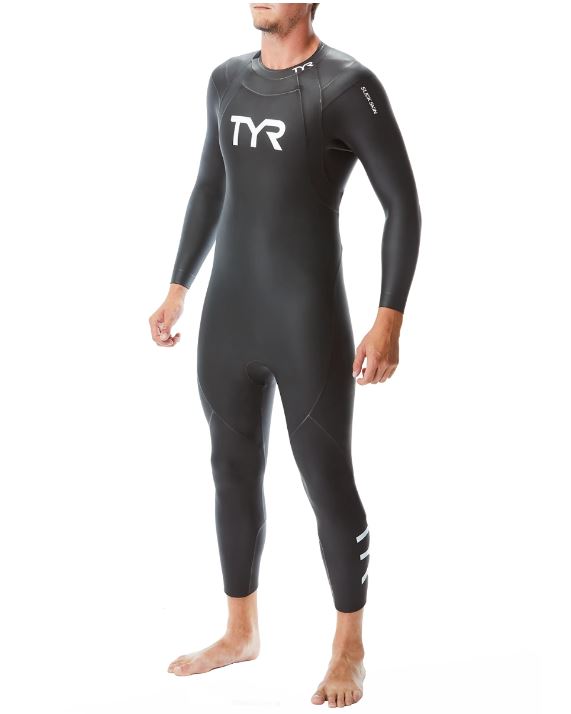 On the lower end of the price spectrum, compared to other high-end wetsuits, the TYR Hurricane Cat 1 is a great choice. Very popular, it's ideal for racing and training, as well as recreation. Rest assured you won't have to buy a new wetsuit anytime soon with this choice. It's coated for added durability, while also featuring an abrasion-resistant design. The 100% slick skin neoprene coating achieves the perfect balance of lightweight comfort and warm insulation.
Openwater Core Hi-Vis Wetsuit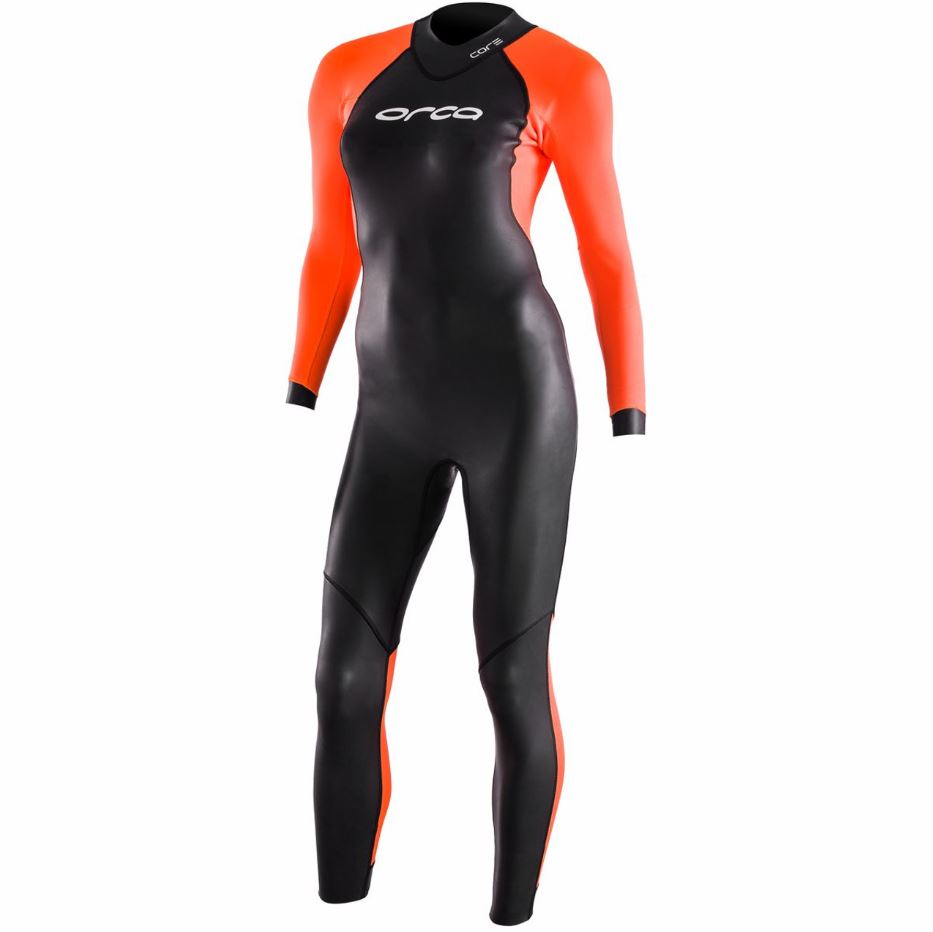 With this Openwater Core wetsuit, you'll stay safe while swimming in open water. The orange panels are designed for maximum visibility, so you'll remain easily identified in the open lake water. Plus, the neoprene material, between 2 and 2.5mm, provides both comfort and flexible movement. The cloth maintains body heat for longer periods of time, allowing you to stay warm in colder water. The icing on the cake – it's made from eco-friendly materials for the health of both you and the lake environment.
Rip Curl Dawn Patrol Wetsuit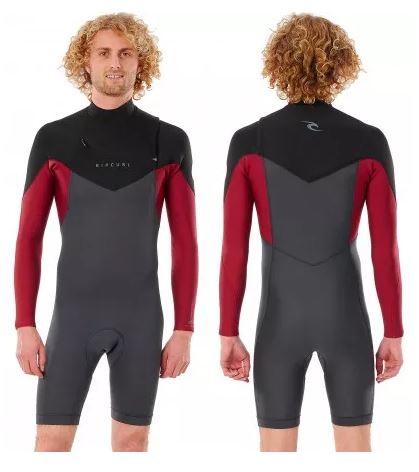 The Rip Curl Dawn Patrol Wetsuit is a great, low-price wetsuit that's perfect for slightly warmer water. Although its original intent is for surfing, it can also be used for lake watersports such as waterskiing. Made with E5 neoprene, its durable fabric is high-performing and made to last. Plus, it comes with an internal key pocket so you can keep small valuables safe while you're on the water.
3/2 Synergy Back Zip Wetsuit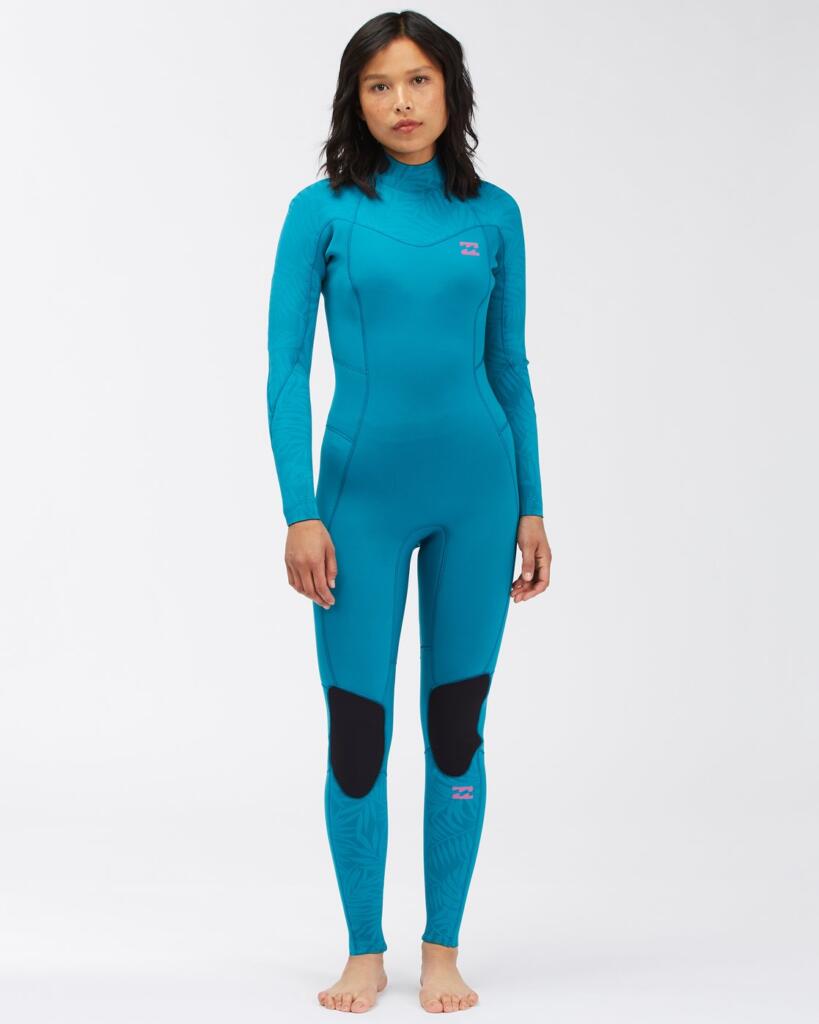 This well-made wetsuit from the brand Billabong is another lower-price wetsuit that offers durable and strong material, as well as thermal retention. It's made with a silicon stretch interior lining, which enhances the wetsuit's strength without sacrificing the lightweight feature. Plus, it's made out of 100% recycled exterior fabric, perfect for contributing to the sustainable clothing movement. 
When it's cold outside at your lakehouse, these wetsuits will allow you to just keep swimming!