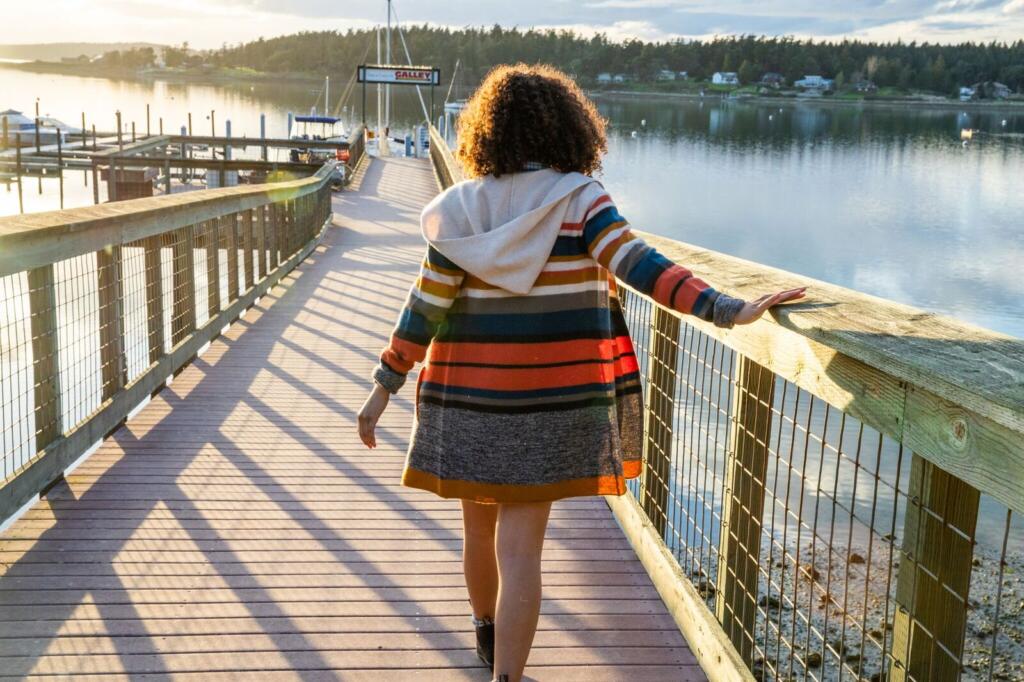 In recent years, sustainability in fashion has become a hot topic. The 2015 documentary The True Cost highlighted the atrocities of the fast fashion industry, illuminating the increasing environmental and human costs of creating clothes that are low priced. Regarding environmental cost specifically, according to the World Economic Forum, fashion production comprises 10% of human's carbon emissions, additionally polluting rivers, streams, and other sources of water. As lake lovers, this is certainly a concerning issue for preserving our natural resources.
Luckily, many brands care about sustainability too. They are working hard to create comfortable, stylish products for people who love the outdoors. To learn more about sustainable clothing for lake dwellers, we spoke with Steve McCann, senior marketing manager at Toad & Co. and Kristinn Sigridarson, CEO and creative director of Anjali Clothing. With both companies committed to sustainability, here's a behind-the-scenes look at what they're doing differently — including some stylish AND sustainable looks you can wear at the lake!
A Commitment to The Environment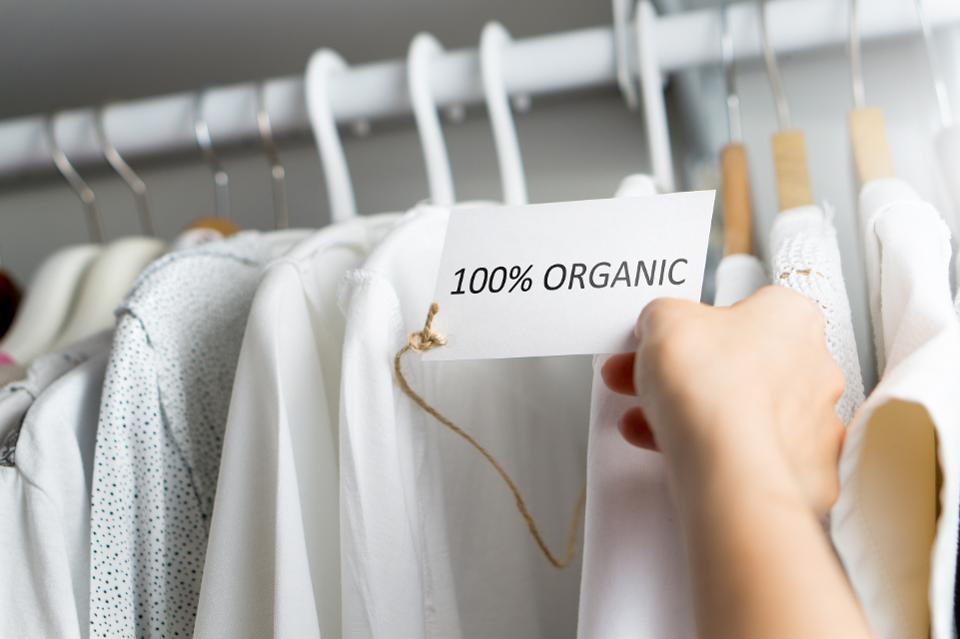 In short, sustainable clothing companies stand out because they care. By minimizing their environmental impact, these companies are cultivating a refreshing and necessary change in the fashion industry. In addition to creating clothing from eco materials like organic cotton, tencel, hemp, and recycled fibers, Toad & Co. partners with green organizations like The Conservation Alliance to "keep our wild places wild." Similarly, Anjali Clothing uses recycled polyester for printed leggings, derived from post-consumer plastic bottles. Another notable pioneer in sustainable clothing is Prana which uses organic cotton and recycled wool to create durable clothes for the outdoors.
Luckily for these brands, the sustainability trend has turned "eco-friendly" into a priority for customers. Steve says that before the movement, customers thought Toad & Co's sustainability component was "nice" but not the reason why they purchased. "Now it's completely shifted," he says. "People are saying, 'If I'm going to purchase something, I want that brand to stand for what I stand for." This mindset will hopefully enhance an environmental commitment in other companies as well.
Not Just About the Clothes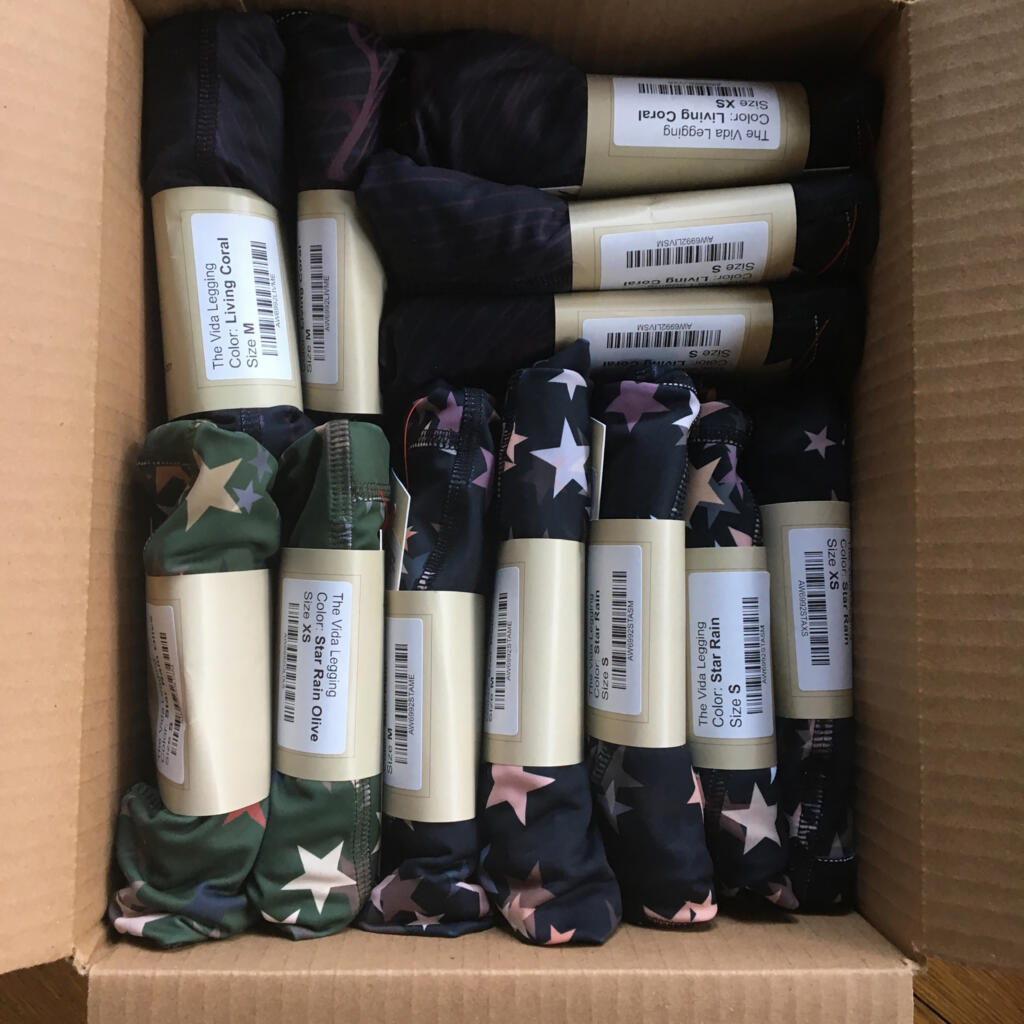 Sustainable clothing companies who are truly committed to the environment often infuse sustainability into every part of their product. This doesn't just include clothing. This also encompasses its entire lifecycle, including factory production and shipping. For many companies, employing factories that treat workers fairly, have safe working conditions, and pay fair wages is important. For example, Everlane lists all their factories on their website so consumers have insight into the ethical factories they work with.
As far as the packing and shipping process goes, Anjali Clothing uses recycled and biodegradable poly bags. "For the most part, we try to be as local as we possibly can," Kristinn says. "Most companies still ship all of their things in plastic bags, so it was harder to find an alternative. We came up with a paper option and 100% abandoned all plastic." In the same way, Toad & Co. uses eco-friendly packaging alternatives and has teamed up with other outdoor brands to set up a new industry standard for shipping.
Perfect for Lake Lovers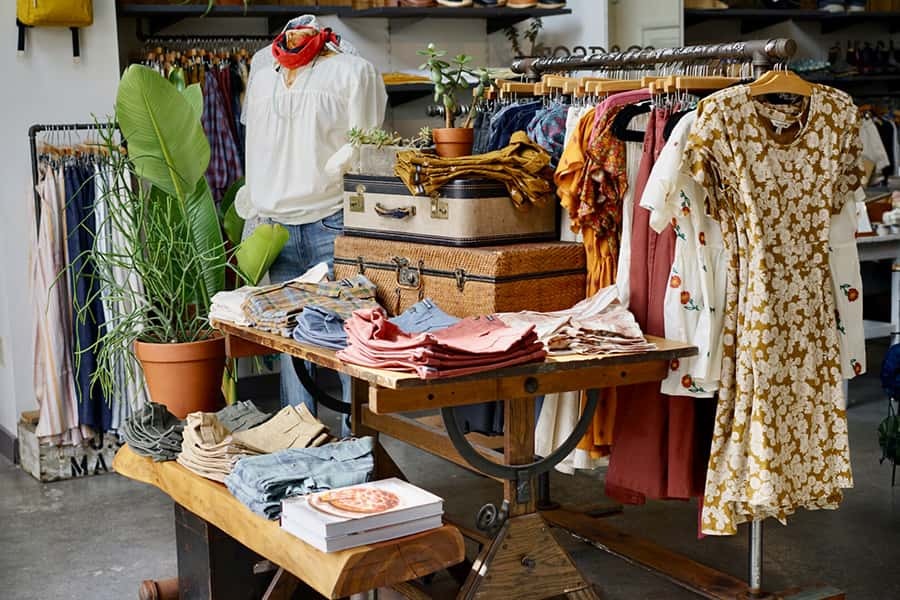 As people who love the outdoors, we want to protect the spaces we adore with our clothing choices. Not only do these companies' products align with the sustainability value of lake homeowners, but they also are tailored for lake activities. The Sun Kissed Collection at Toad & Co, made of recycled polyester, is one that Steve particularly recommends for the lake. "You want pieces where you can be comfortable and look good when you're out on the lake," he says.  "You want something that will dry quickly or that you can throw on when you're at a campfire by the lake. Something that you can wear all day." In the same way, Anjali Clothing values comfort for lakeside living, as well as an eco-friendly design. "We try to fit all kinds of people," Kristinn says. "We never try to make clothes that only look good on size 2 people. We tend to get good feedback on the way things fit, and our general customer base keeps coming back." 
From their sustainable practices and comfortable designs, these companies are making a difference in the industry. Kristinn shared that he previously worked for a 4 billion dollar fashion conglomerate and left the business due to their lack of environmental consciousness. "They weren't willing to adopt sustainable methods because they thought 'We can't sell it.' Their motive was only to look good." Now he's working to change that mindset, along with Steve and many other leaders in the sustainable clothing movement. As lake lovers, investing in these eco-friendly clothes is the perfect way to both look good and preserve the outdoors. That's a win-win!