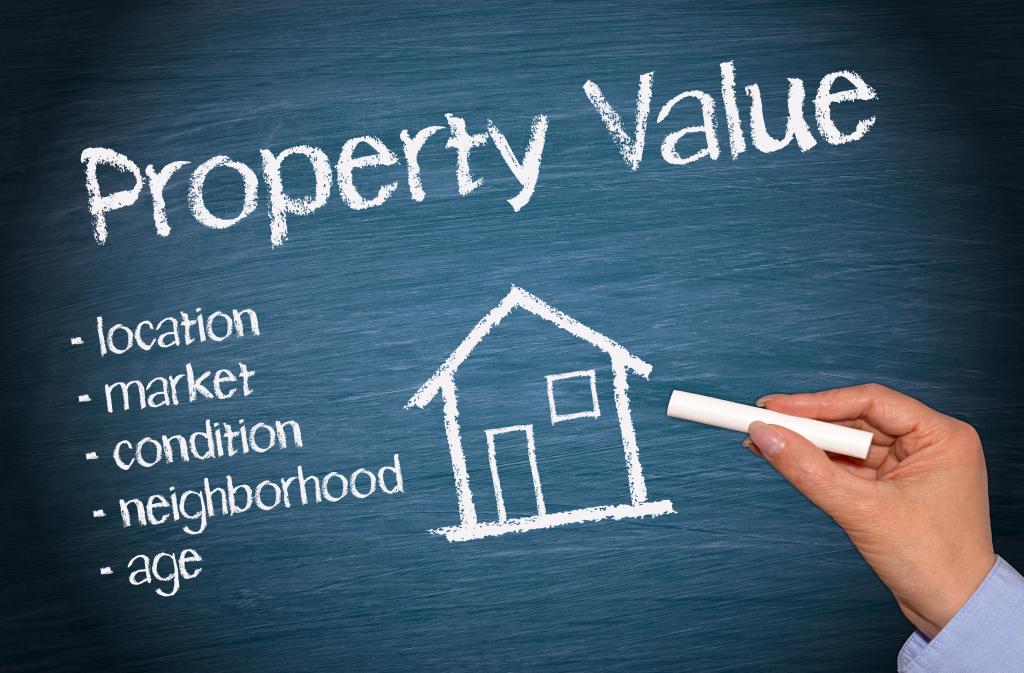 Lake properties are unique, and the way their values are determined is too. 
Unlike homes in off-lake suburbs that may feature cookie-cutter properties, no two lake homes are alike.
The fact they can be so different throws a wrench in how automated valuation models (AVM) estimate their worth.
Automated valuation models provide buyers and sellers with base price points for listed properties.
However, data scientists with the National Association of Realtors caution consumers that AVMs are "not a substitute for formal appraisals, comparative market analysis, or the in-depth expertise of real estate professionals."
When it comes to buying and selling unique lake properties, ones that don't fit into the generic AVM mold, only a highly trained, objective and knowledgeable appraiser can accurately determine your home's value.
The Appraiser/AVM Difference
AVMs determine estimated home values by analyzing quantifiable structural and public property data like a home's number of bedrooms and baths, lot size and sales history.
Some tools may also include limited MLS data and user-submitted information.
However, algorithmic estimations do not reflect the more personal aspects of your property like its view of the lakefront, unusual features such as a private peninsula or your home's overall visual appeal.
Nor do AVMs consider how many feet of lake frontage your property has, the depth of water at your property line, or whether you can build a dock in the future when calculating value estimates.
An appraiser, on the other hand, formulates home values using a combination of all these things.
Either side of a real estate transaction can hire an appraiser. Most commonly, mortgage lending institutions require an official property appraisal to verify that buyers' loan amounts are accurate.
Only verified property appraisal values can be used as a base for challenging a seller's asking price during contract negotiations for this reason.
AVM values also bear no significance in negotiations or in determining appropriate mortgage amounts.
The Appraiser's Checklist
Because appraisers work closely with financial institutions, these licensed and certified real estate professionals are required to use Fannie Mae-sanctioned report forms to determine how much a property is worth.
Homeowners and prospective buyers can access the 2019 Uniform Residential Appraisal Report, or Form 1004, for free here.
In addition to reporting property details about the subject property, like its foundation type, the number of stories, square footage and age, appraisers also record outside factors that may influence your lake home's perceived value.
Influencers include neighborhood characteristics such as how much of the area is built-out opposed to undeveloped; whether neighborhood growth is rapid, stable or slow; and supply and demand in the area.
Appraisers must also answer if your lake property "fits" in your neighborhood in terms of its style, condition and construction.
Appraisal values reflect materials used and the condition of your property's exterior walls, flooring, trims and finishes and any additions and upgrades made, as well.
Both location and physical appearance factors contribute to how potential buyers form their opinions on how much a property is worth to them.
The Uniform Standards of Professional Appraisal Practice instructs appraisers to be "independent, impartial and objective" when evaluating properties.
Appraisers who are intimately familiar with consumer attitudes and behaviors, and the current climate in your specific lake real estate market, use these sentiments in tandem with quantifiable data to formulate comprehensive, well-rounded home values.
Professional appraisers also compare your property to similar on-the-market and recently sold homes to support their final estimations.
Appraisers Offer Better Accuracy
Professional appraisers' holistic approach to determining how much properties are worth allows them to provide consumers with more accurate value estimations than electronic AVMs.
Consider this: AVMs cannot physically tour your property and therefore, can't "see" its condition.
Take two lake properties, one right next to the other.
Both Property A and Property B were built in 2003, both are 5,000 square feet and both have the same number of bedrooms and baths.
Both properties are on same-sized lots and both have lake views.
An AVM may take these property characteristics and determine similar home values for these seemingly comparable homes.
However, because the AVM is confined to numerical data analysis, it cannot accurately compare these homes. It can't take into account that Property A has been so poorly maintained that its paint has faded, its windows have been broken and its boat dock destroyed by the elements.
Property B has been well taken care of, fitted with energy-saving appliances and features a newly rebuilt boat dock.
These properties also differ in that Property A has a poor lake view because of a row of lake management-protected trees near the shoreline, while Property B has a clear, picturesque view of the waterfront.
An appraiser can walk Property A and Property B individually, taking into consideration their respective similarities and differences to appropriately estimate their worth.
An appraiser can more accurately define what makes a property "comparable" to the subject property concerning condition, amenities, lake access, etc.