Autumn Approaches
We all have a favorite thing about Fall. For some, it's crunching leaves that have turned golden brown, rusty orange, and deep yellow. For others, it's the cool, crisp air that invites you to pull cozy sweaters out of your closet. But if you ask many of us in the American South, we'll tell you that when September approaches, the main thing on our mind is Football Season. We're looking forward to tailgates, beers with friends and family, and of course, Game Day house parties. When you can't make it to the actual event, there's nothing better than gathering around a table of chips and hot wings and cheering on your team from the other side of the TV. At LakeHomes.com, we believe that lake houses can make the perfect venue for hosting a Game Day event this Fall. We're here to help with tips for preparing a fun, laid-back time with your friends and family.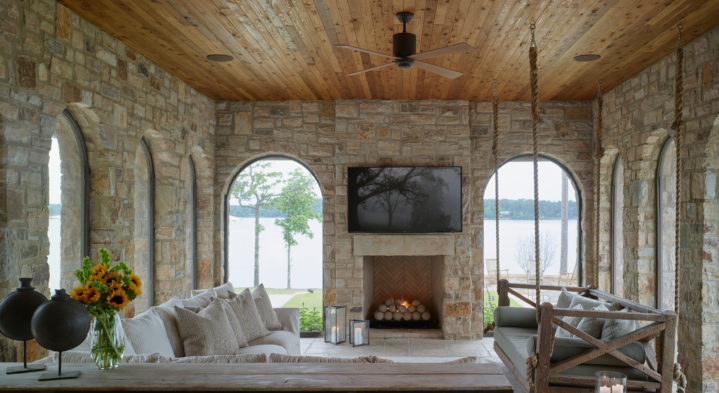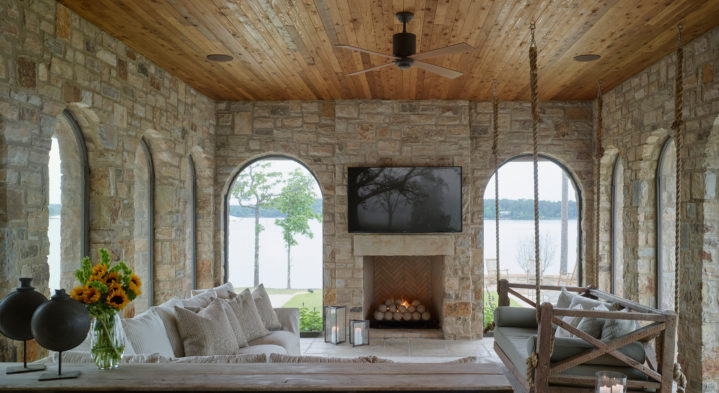 Prep for your Guests
When it comes to gearing up for Game Day at the lake, food prep is a must. It can feel intimidating, especially if you've invited a group of 30 friends or family, but it doesn't have to be such a daunting task. "Keep it simple," advises Anna Cooper who often hosts parties at her house on Lake Martin in Alabama. "Write down your menu, do as much ahead as you can, and over-prepare rather than under-prepare so that you can enjoy your night." When enjoying football together is such a laid-back activity, the food you provide can be simple too. For example, a beef tenderloin in the oven — or on the grill if you have one at your lake house— is an easy dish that turns out well every time. For enjoying a daytime game in the transitional weather, it's nice to pair with a fresh salad with watermelon, feta, basil, and balsamic vinegar.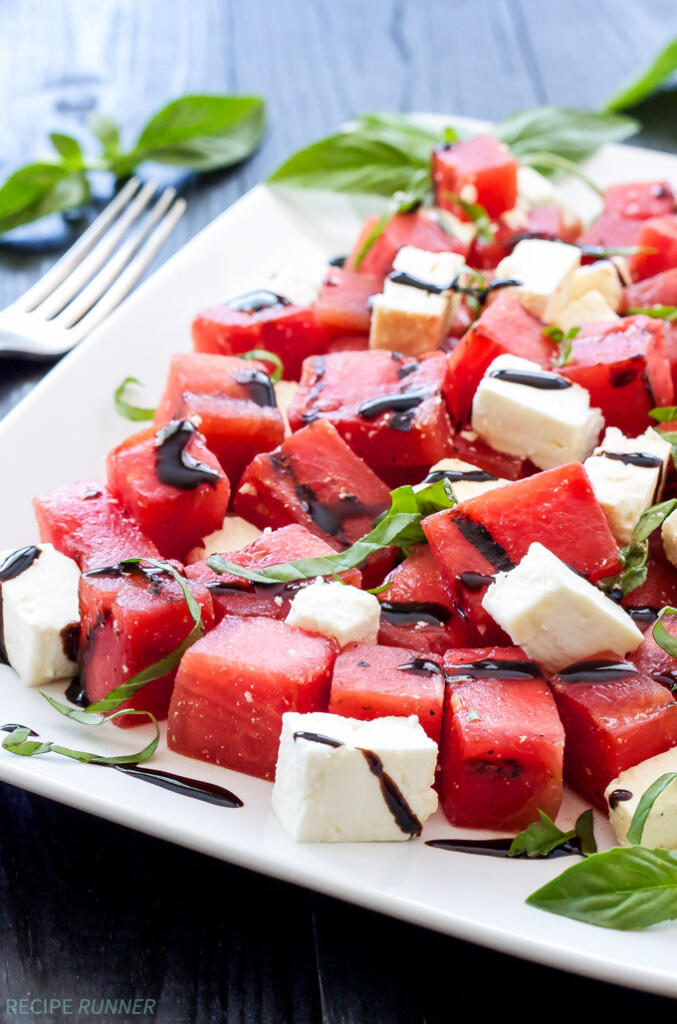 Afterwards, ice cream sandwiches or a bowl of berries and granola with a dollop of whipped cream. Let's not forget about drinks. Besides the traditional Game Day beers from the fridge, Cooper recommends a few fun cocktail recipes. She starts off with Aperol spritzes for her guests, adding an orange slice in the classic Italian way. Once late October approaches and you feel the Fall chill, she suggests a delicious "smoked old fashioned" with nice bourbon. With this recipe, she recommends infusing the glass with torched hickory wood for a flavorful touch. The recipes don't have to be intricate – they can be simple and fun. As long as there's enough to go around, your guests will take the fun from there.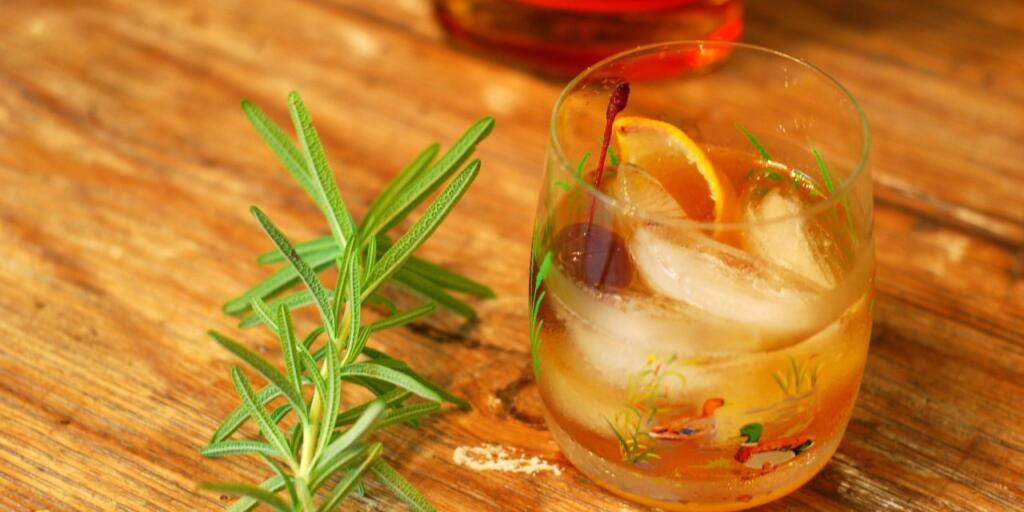 Setting the Scene
Once the food is on the table, the best part about hosting Game Day at your lake house is bringing everyone together. Whether you're watching the game on a screened porch, an outdoor patio, or in your den, there's something comforting about bursting into cheers at the TV every time your team scores a touchdown. When setting up the viewing spot for the big game, outdoor TVs are a popular choice – especially when there's a gorgeous lake view just outside. They're also an emerging trend that's more accessible than ever. If you're looking to set up an outdoor TV at your lake house to start hosting Game Day events, Birmingham-based general contractor Blake Ballantine of McGuire Construction has some advice. "The biggest thing is protection from the weather," Ballentine notes, "you don't want it in direct sunlight either." With these tips in mind, Ballentine notices that clients often request outdoor TVs on exterior walls so they can sit on the deck and watch the game.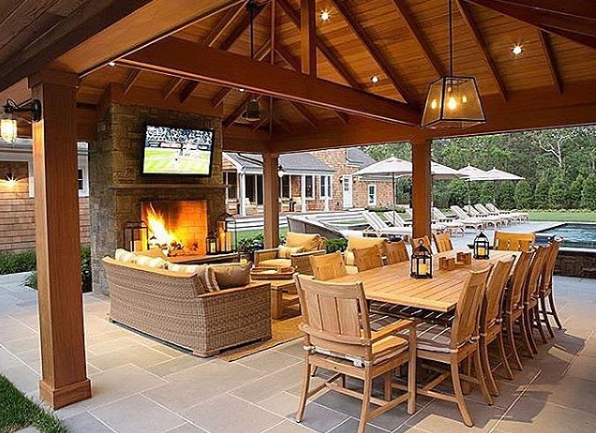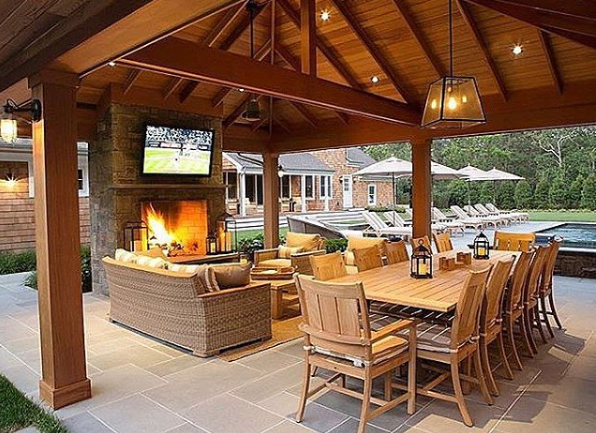 When the weather gets chillier, they may turn on their outdoor fireplace or fire pit. As entertainment trends move from comfy indoor dens to screened porches and open patios, Ballentine mentions that outdoor kitchens are rising in popularity as well. At a lake house, it's easy to see why. With everyone on the patio enjoying the halftime show, the cook at the grill can be part of the conversation – and enlist help from friends and family. All the while, everyone is enjoying the serene, spacious backdrop at your lake home.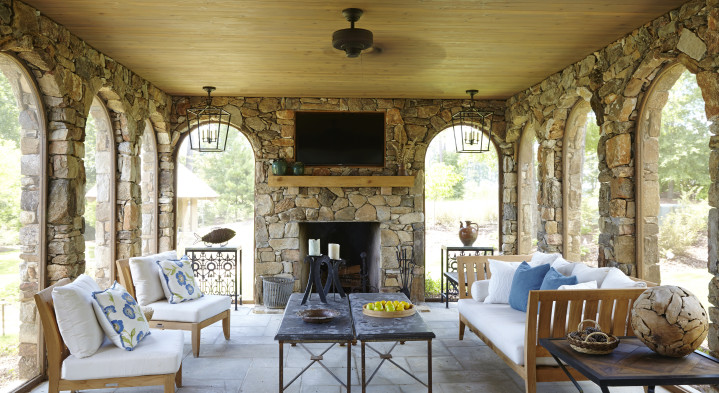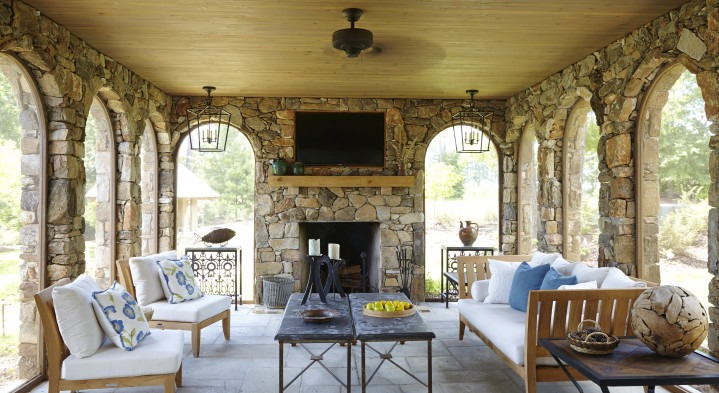 Embrace the Season
Whether your focus is cooking delicious appetizers or setting up the perfect outdoor grilling area, once you prepare a space for your guests, the beautiful lake setting surrounded by Fall foliage will work its charm. There's no better background for a fun, communal event like Game Day than refreshing air and peaceful lake views. "At my home in Birmingham, I don't have an outdoor space," Cooper comments, "But once you get to the lake, it's a relaxing, casual environment. You can see the water and feel the breeze while the fire's going. I'd much prefer to be there watching the game." As Fall and football season approaches, now is the time to look into that outdoor grill or TV you've been thinking about for your lake house. Just one last piece of advice— make sure you have channel access to the game! You wouldn't want to miss out on experiencing stadium excitement from the comfort of your tranquil lake home.