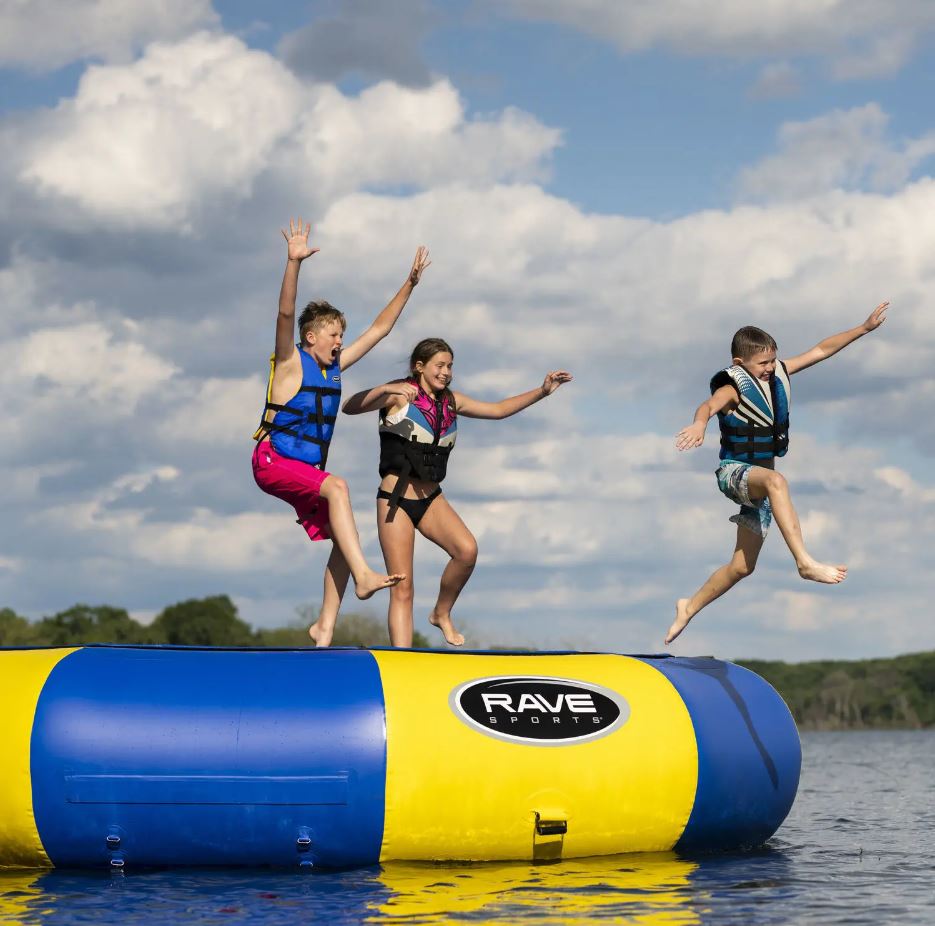 This summer, we hope you're making the most of your time on the water. Boat riding, lounging on the dock and making delicious frozen treats are all excellent ways to live your best lake life. If you're looking to add more fun and games to your activities repertoire, we've got you covered. Check out some of our top picks for lake toys this summer!
Wave Runner Waterproof Football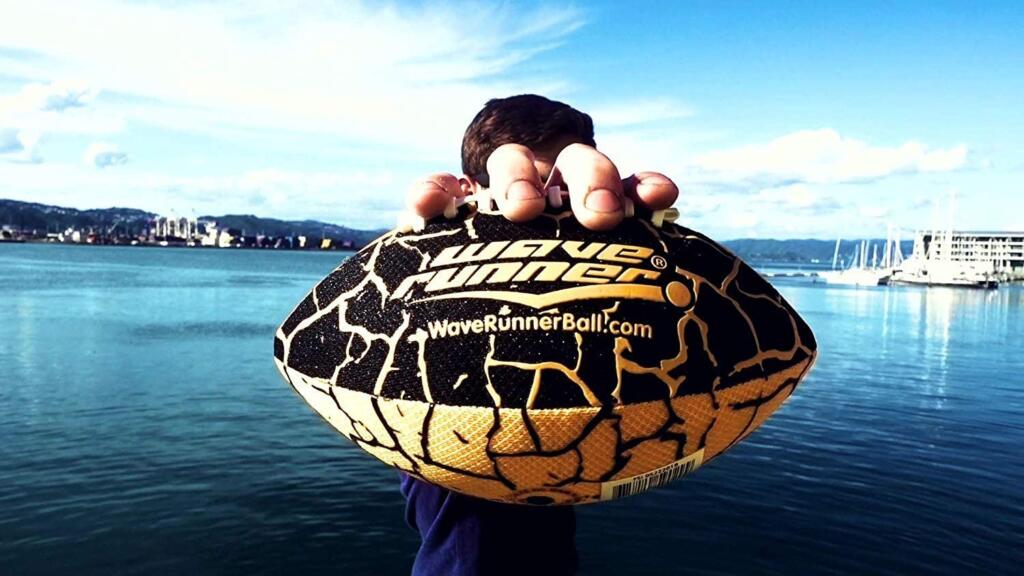 Especially if you have kids, you've probably turned the backyard of your lake house into a sports field — maybe more than once. Now, with the Wave Runner Waterproof Football, the lake becomes your stadium. This all-weather football is made from heavy-duty materials, perfect for roughhousing outdoors. Complete with a special grip pattern, you'll have plenty of opportunities to practice your spiral throw.
Force 1 Velocity Toy Boat
Toy boats aren't just for young kids. Adults, families, and groups of friends will love the Force 1 Velocity Toy Boat. This high-tech lake toy comes with a double-hatch body which enhances smooth control over waves, as well as capsize recovery in case you flip over. This remote-controlled toy is capable of racing up to 20 miles per hour. For the competitive ones among us, you can see whose boat is the fastest with a friendly speed-racing contest!
Inflatable Volleyball Net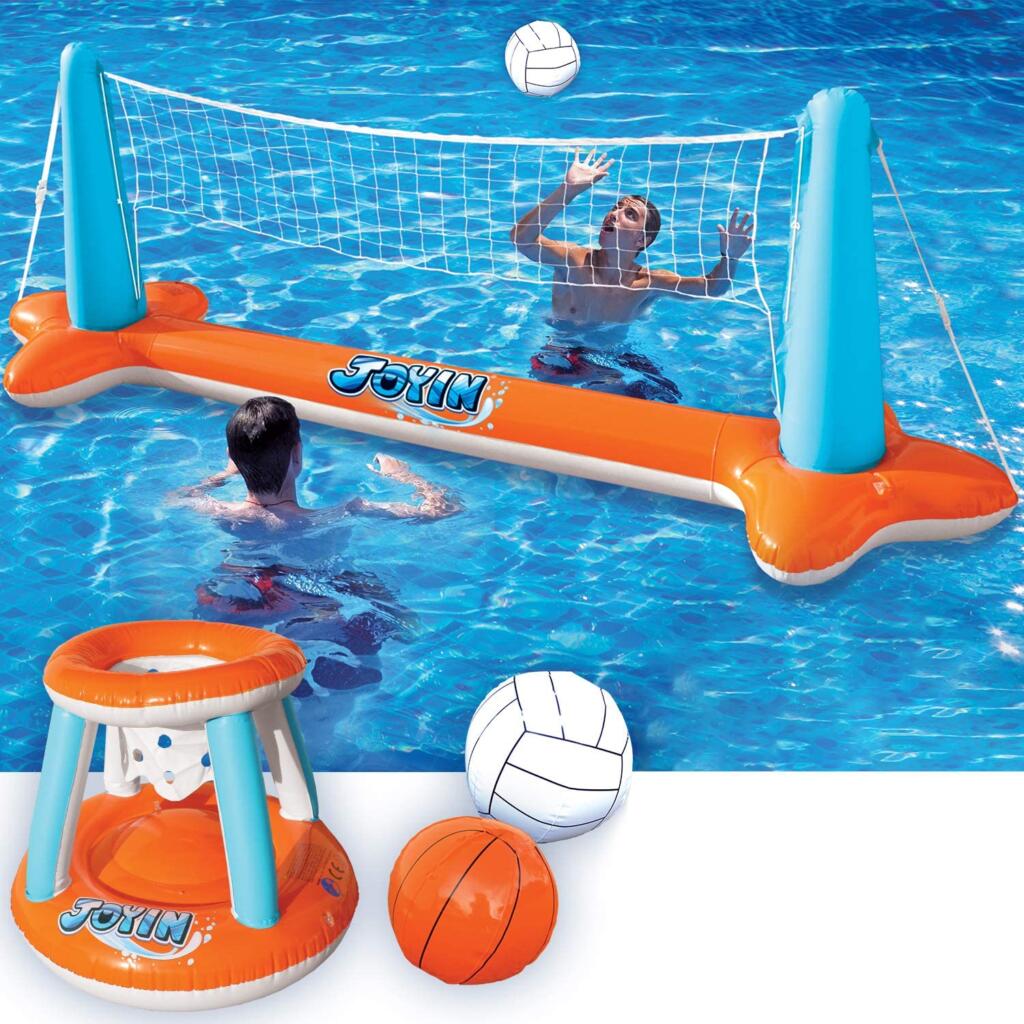 Can you spike it over? While you're in lake mode this summer, enjoy a fun game of volleyball with this inflatable net. Made of high-quality raft material, this lake toy is both durable and fun. It's perfect for kids, families, and any other guests with a flair for sports. Plus, it's ideal for both lakes and pools, if you have both on your property!
Tie-Knot Water Balloon Filler & Tying Tool
We all love a good water balloon fight. Everyone's already soaked in water from the lake, and tossing water balloons at your friends just adds to the fun. With this water balloon filler and tying tool from Tie-Knot, you don't have to spend hours preparing for a game. Instead, the balloon-maker ties the knot for you. Just put the gun's nozzle into a water balloon, fill it up, and insert it through the tying mechanism. Then, you're all set for more efficient and fun games!
Backnine
If you like Bocce and Disc Golf, you'll love Backnine by Waboba. This new innovative game features a flying target ring with 4 silicone discs. Players set the course challenge by throwing the ring, and they play according to where it lands. This fun, lakeside-appropriate game comes with a scorecard so you can play for points. Just make sure you've got plenty of space in your backyard because these rings can fly up to 130 feet!
Rover iSUP Package with Cupholder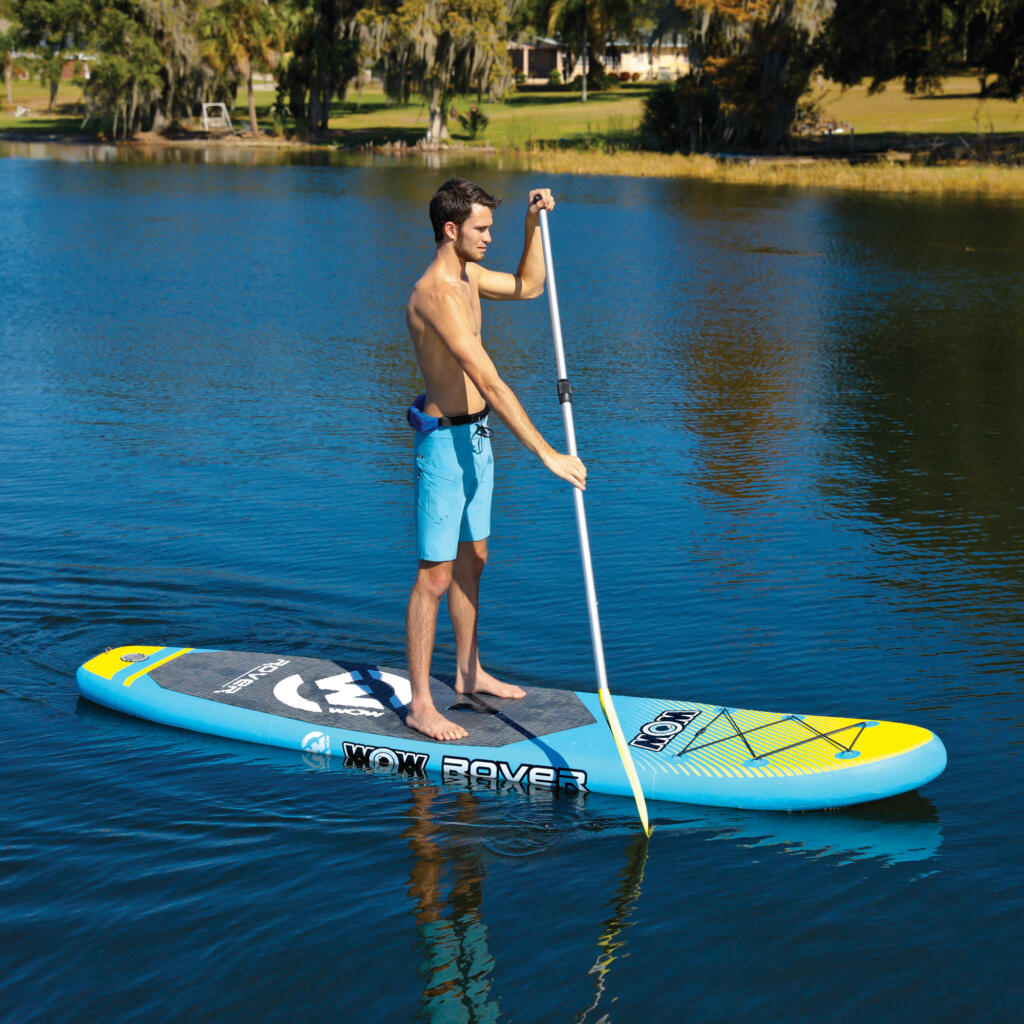 Stand-up paddleboarding is one of the most popular lake sports for a reason. It's a peaceful, solitary activity, it involves minimal equipment, and you can even do yoga on board. This particular stand-up paddleboard is made of 6-inch thick inflatable material and comes complete with a cupholder. This durable board weighs only 30 pounds and when deflated, it folds up easily into a backpack or trunk. On a calm summer day at the lake, this is the perfect outing.
Swimline Log Flume Joust Set
Jousting isn't just for the middle ages — you can host a tournament at your own lake house! This log flume joust set comes with 2 inflatable logs and 2 inflatable boppers. Made of heavy-duty vinyl construction, these lake toys are meant to last, so your family can enjoy them for years to come. Once you've successfully knocked your opponent into the lake, these inflatable logs are easy to deflate and keep in storage.
Jetson Reef Electric Motorized Kickboard
Sometimes, your feet aren't enough to propel you as far as you'd like to go. With this motorized kickboard, you can explore your slough in no time! This product's propeller design comes with a 250-watt motor, perfect for any pool or lake. Additionally, there's a camera attachment for your waterproof camera so you can document your fun adventures on the water.
We hope these lake toys add to your summer fun at your lake house!