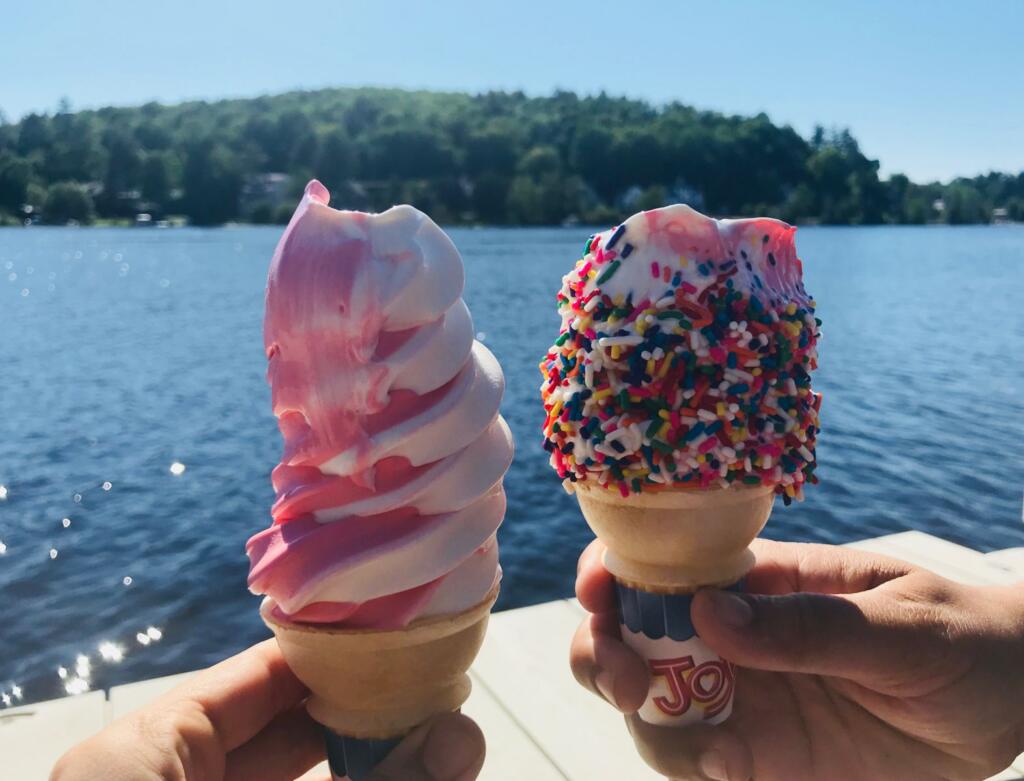 From water sports to sunbathing, summertime represents the essence of lake living. In honor of the first day of summer, we're celebrating by making delicious frozen treats. Each one of these chilled recipes is easy to make from the comfort of your lake house. Read on for our top picks that will keep you cool in the summer heat!
Ice Cream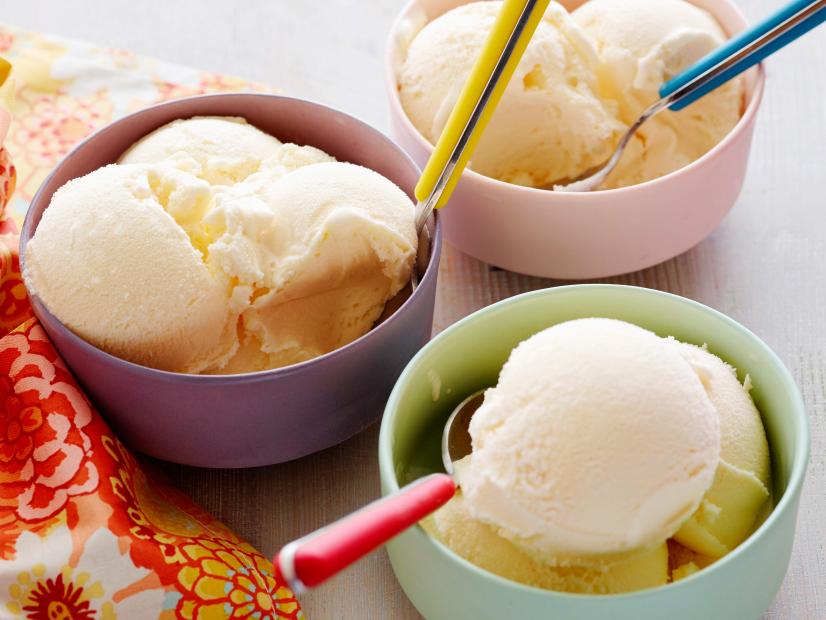 You don't have to wait in the Ben and Jerry's line for the perfect ice cream. You probably have most of the ingredients you need at home. As a fun bonus, it's a science experiment so that you can observe chemistry in action. Toss in toppings like cookie crumbles, fudge, or fresh fruit and enjoy!
Ingredients:
2 cups whole milk

½ cup granulated sugar

1 tablespoon vanilla extract

10 cups ice

8 tablespoons rock salt
Directions: In a medium bowl, mix milk, sugar, and vanilla. Pour half of the mixture into a sandwich bag and seal tightly. Place the bag into a larger plastic bag, add the remaining batter, and seal. In a 4 quart Tupperware, add rock salt, ice, and plastic bags. Shake for 5 minutes and voila — you've got ice cream! Check out the full recipe here.
Snow Cones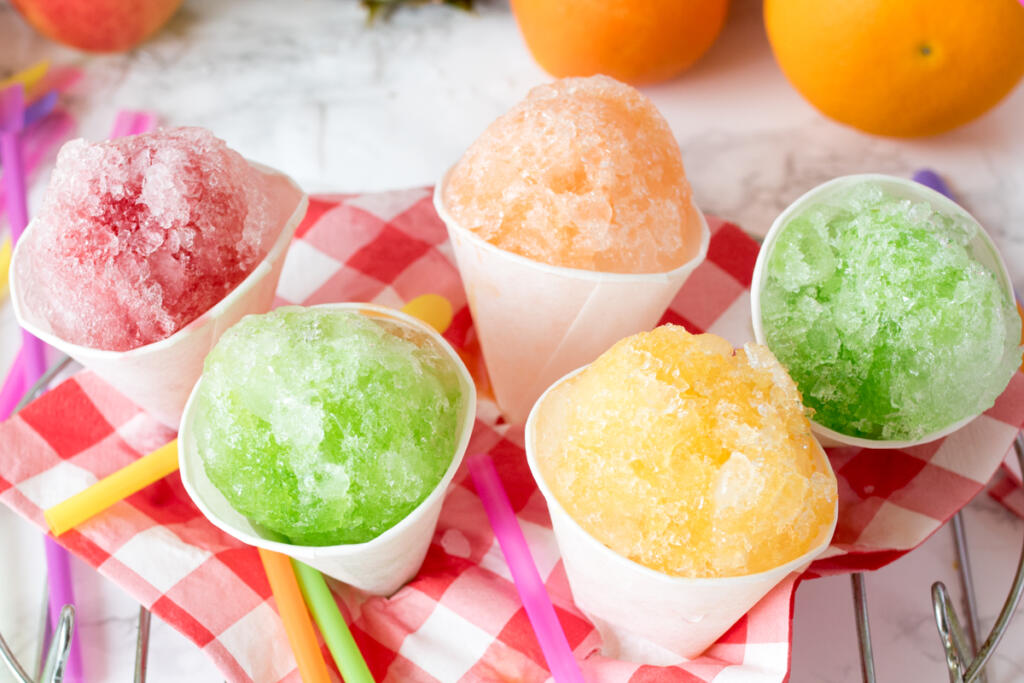 You don't need a snow cone maker to enjoy this frozen treat at your lake house. As long as you have a blender, you're all set. Whether you use Kool-Aid packets or another powdered drink mix, you can customize with your favorite flavors like cherry, blueberry, and grape. Pick up some cone-shaped cups and enjoy.
Ingredients:
4 cups of water

4 cups of sugar

4 envelopes powdered drink mix

4 cups crescent-shaped ice cubes

1-2 tablespoons water
Directions: Boil 4 cups of water in a large saucepan on medium-high. Stir in sugar until it's dissolved. Divide this syrup evenly into 4 medium bowls and add an envelope of powdered drink mix to each. Stir until powder is dissolved, then pour into 4 squeeze bottles. In a blender, pulse ice until it is crushed. Sprinkle water over ice, scoop into balls, and drizzle syrup. View the full recipe here.
Ice Pops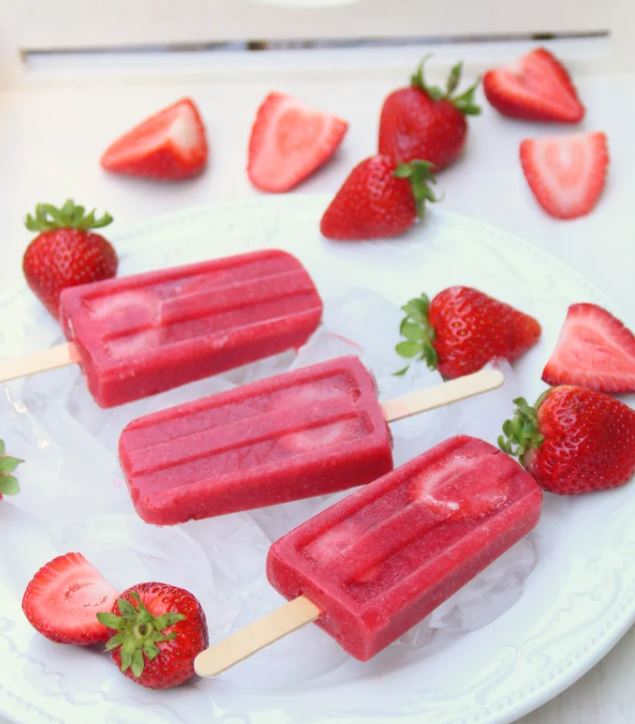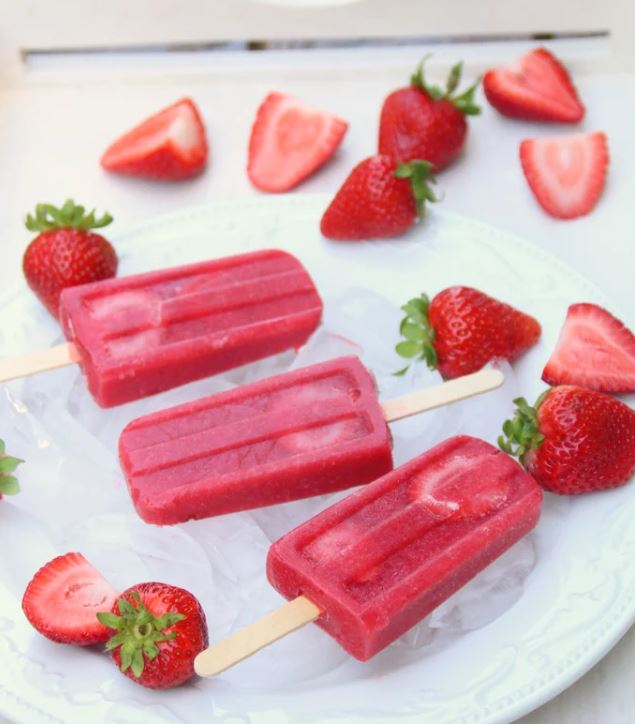 Simply a classic, ice pops are a favorite among parents and kids alike. They're also easy to make with a prep time of only 5-10 minutes. Just be sure to factor in the 5 hours of freezing time. You can set them in the freezer in the morning, enjoy an afternoon on the lake, and come back for afternoon ice pops.
Ingredients:
2 cups of frozen strawberries or blueberries (thawed)

¼ cup apple juice

2 tablespoons honey

½ lemon, juiced

1 pinch salt
Directions: Combine all ingredients into a blender until smooth. Pour blended juice into ice pop molds and freeze for 5 hours. If you don't have molds, pour juice into 3-ounce plastic cups, cover with foil, and insert popsicle sticks through the foil into the cups. Find the recipe here.
Monkey Tails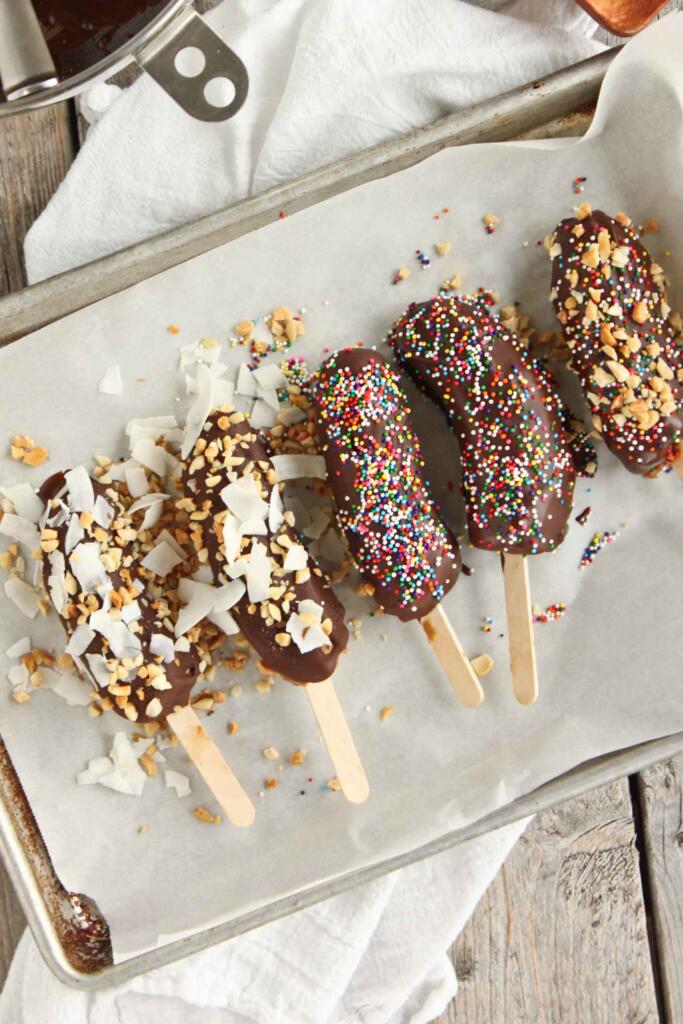 Monkey tails are the chocolate lover's alternative to fruity ice pops. A refreshing twist on the classic chocolate and banana combination makes these delectable snacks full of rich flavors, creating an ideal summer dessert. Feel free to top with crushed nuts or coconut flakes.
Ingredients:
6 large bananas

2 cups dark chocolate chips

2 teaspoons coconut oil

Popsicle sticks

2 tbsp chopped nuts or coconut flakes (optional)
Directions: Insert a popsicle stick into the ends of each banana and place on a baking sheet lined with wax paper. Freeze for 1-2 hours. Meanwhile, mix chocolate chips and vegetable oil and microwave in 30-second intervals until chocolate is melted and smooth. Remove bananas from the freezer, dip in chocolate, then place back in the freezer until chocolate is firm (30 minutes). Check out the recipe here.
Mocktail Piña Colada
If you like piña coladas (as the song goes), this is the perfect summer treat for you and your kids. This fruity, tropical beverage is a great way to wind down while watching the sunset on your boat dock. Include colorful straws and a cocktail umbrella for the full tiki bar effect. 
Ingredients: 
2 ripe bananas 

1 cup of freshly diced pineapples 

1 cup of pineapple juice

½ cup of coconut milk 

3 cups of ice cubes 

Pineapple wedges for garnish 
Directions: Blend all ingredients except pineapples in a blender, then pour the mixture into glasses and garnish with pineapple wedges. Serve while it's cold! View the recipe, and other great mocktails, here.
Now enjoy the first day of summer at the lake — and stay cool!