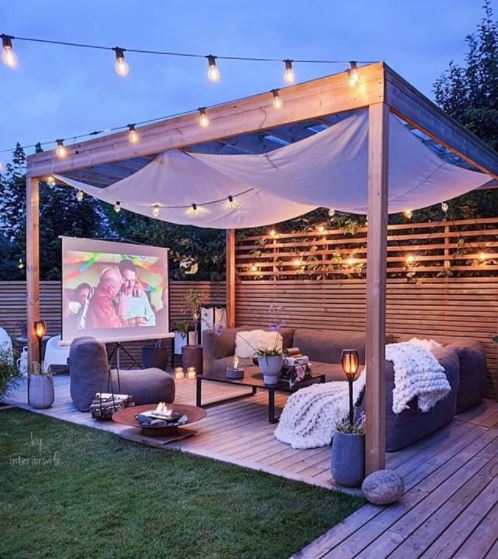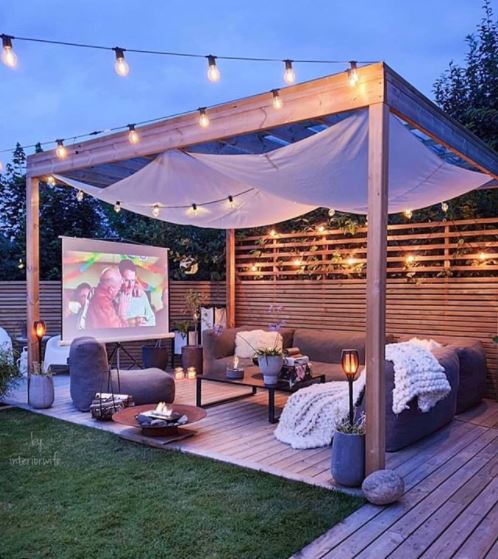 Here at Lake Homes Realty, we love movies about lakes. Just look at two of our previous blog posts, Lake Movies You Must See and Top Five Movies Set on the Lake, for proof. However, we recognize that everyone has different tastes when it comes to movies. Some shy away from horror and enjoy a feel-good romantic comedy, while others hate cheesy love stories and seek an adrenaline rush at the theater. Whatever your genre preference, we have a lake-related film recommendation for you. Check out our picks below!
Horror/Thriller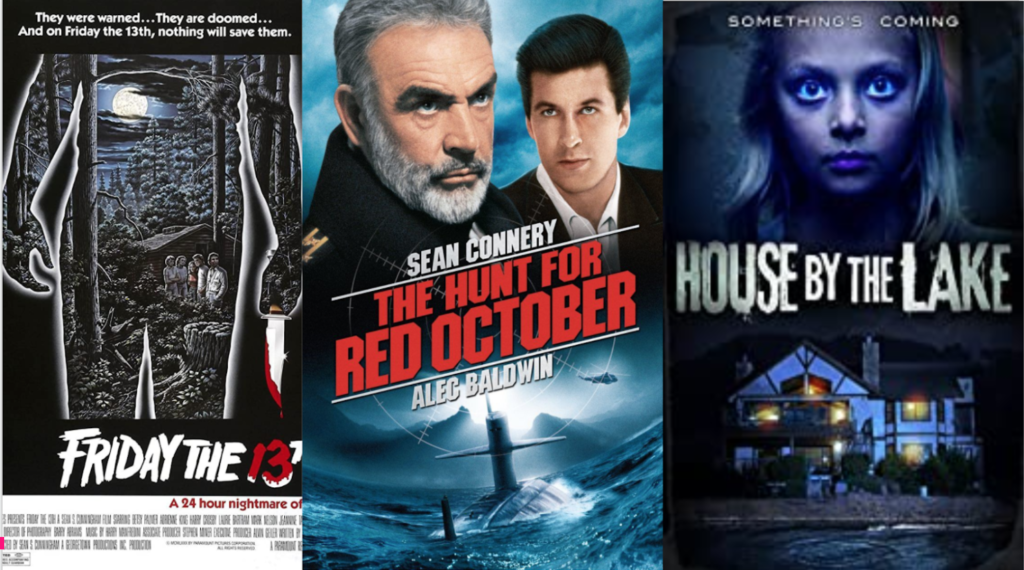 Let's start with a classic. The first Friday the 13th (1980) film sparked an 11-movie franchise about Jason Voorhees, the iconic hockey-mask-wearing villain seeking revenge on camp counselors. The location, "Camp Crystal Lake," was actually filmed at Camp No-Be-Bo-Sco, an active boy scout camp in Hardwick, NJ. Another classic is Hunt for Red October (1990). Filmed on Lake James in North Carolina, this high stakes thriller features Alec Baldwin as a CIA agent and Sean Connery as a Soviet submarine captain during the Cold War. If you don't like action films, but you enjoy an element of mystery, check out House by the Lake (2017). Its plot features a family who is concerned about their daughter's strange behavior, so they bring her to a lake house on Big Bear Lake, California ,to reconnect. As in most horror films — the eerie lake house is not as safe as they believe.
Romance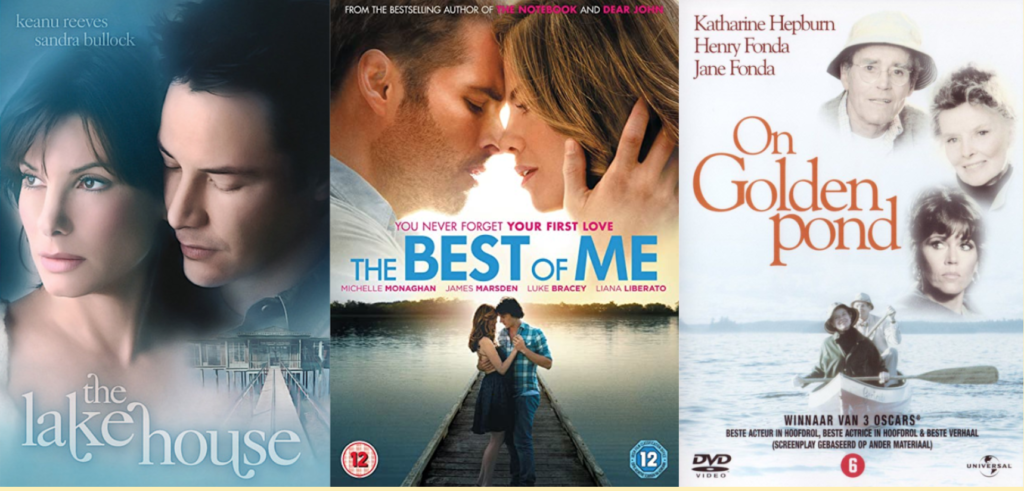 There are few settings more romantic than a cozy lake cottage, and we have the films to prove it. First, The Lake House (2006) takes place outside Chicago on Maple Lake. In this remake of the South Korean film II Mare, two tenants of the same glass lake house (Keanu Reeves and Sandra Bullock) are living two years apart. In a magical twist, they communicate through a mailbox that transports their letters through time. For another forbidden love story, check out The Best of Me (2014). Based on the Nicholas Sparks book, it chronicles Amanda (Michelle Monoghan) and Dawson (James Marsden), who fall in love as teenagers and reunite 20 years later. Their romantic reunion was filmed on Magnolia Plantation, LA, which has a private lake. For a slower-paced romance, the award-winning On Golden Pond (1981) is the movie for you. Its New England backdrop is the idyllic Squam Lake, NH. Although the movie is technically a family drama, the enduring love story between Norman (Henry Fonda) and Ethel (Katherine Hepburn) is central, proving that romantic premises in movies are not reserved for the young.
Drama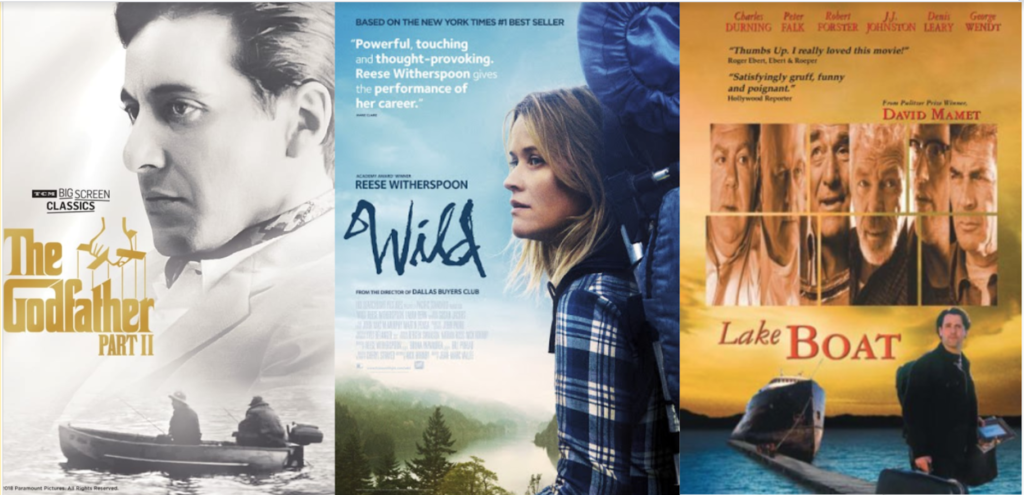 Both a sequel and a prequel to the highly acclaimed movie The Godfather, The Godfather Part II (1974) traces Vito (Robert DeNiro's) life story of starting the Corleone crime family, as well as his son Michael (Al Pacino's) continuation of the family business. Michael's home in the film is a beautiful estate on Lake Tahoe. If you're seeking less crime drama and more personal, soul-searching drama, Wild (2014) is a great choice. Based on a true story, Wild is about a young woman named Cheryl (Reese Witherspoon) who hikes the arduous Pacific Crest Trail to piece her life back together. It was filmed near Crater Lake, Oregon, which is the deepest lake in the U.S. Finally, Lakeboat (2000) combines the seriousness of a drama with a conversational, indie delivery. Dale, a Harvard student, gets a summer job as a night cook aboard a bulk carrier vessel for lake boats on Lake Michigan (though it is filmed at Lake Ontario). The movie lacks a particular plot and chronicles Dale's relationships with the crew members.
Comedy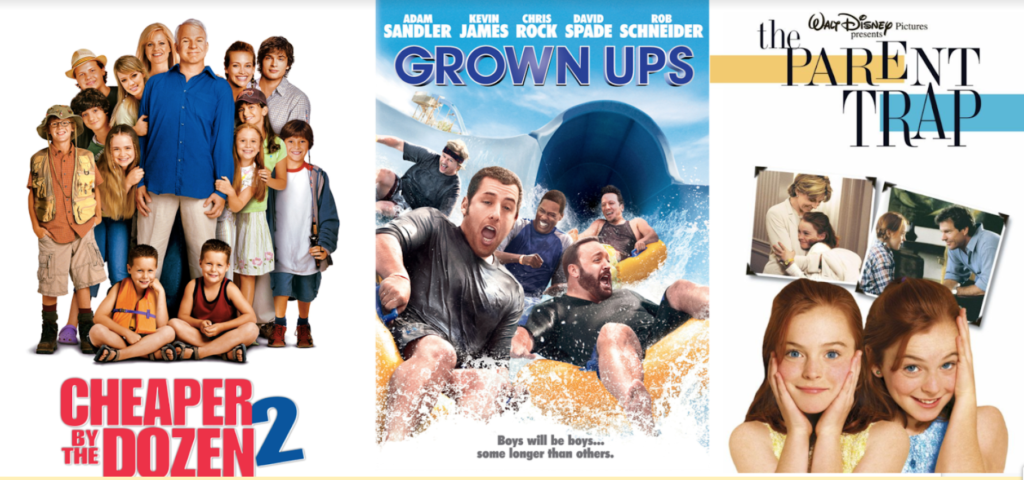 Nothing beats a good laugh – except maybe a laugh on the lake. This laughter is precisely the premise of Cheaper by the Dozen 2 (2005). Tom Baker (Steve Martin's) scrappy, yet lovable family of 12 go to their family's lake house for vacation and enter into a rivalry with the ostentatious Murdoch family. Set in Wisconsin, it was filmed on Stony Lake, Ontario. For more slapstick comedy, Grown Ups (2013) is about a group of childhood friends who reunite after 30 years at a lake house on Chebacco Lake, MA. Featuring legendary comedians like Adam Sandler and Maya Rudolph from Saturday Night Live, they learn that they still haven't grown up after all this time. For less physical comedy and more subtle humor, an evergreen choice is The Parent Trap (1998). It features several scenes filmed on Lake Gregory, California– including the iconic moment when the twins leave their father's young fiance, Meredith, floating on the lake. 
Whether you prefer to laugh, cry, or scream while watching a movie, there's a lake-related film for you. Grab some popcorn and enjoy!