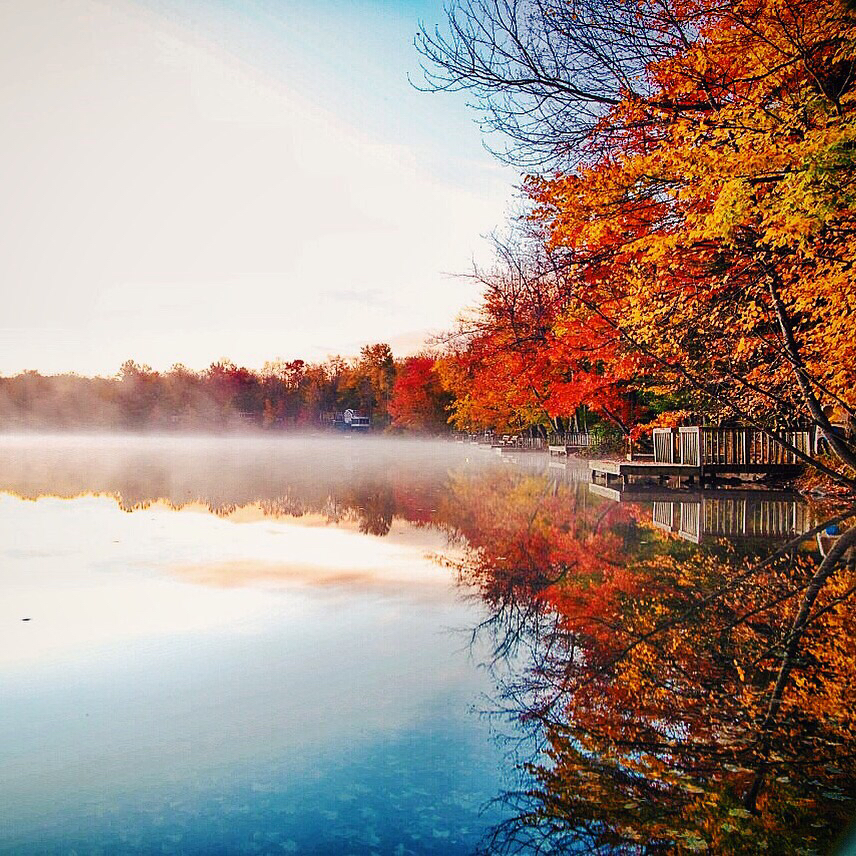 Across the U.S., viewing fall leaves in various parts of the country is a popular hobby — especially for lake homeowners who love the outdoors. Last year, we wrote about the top 5 lakes for viewing autumn foliage as a testament to this pastime.
However, since the onset of the COVID-19 pandemic, people have been traveling less to avoid exposing or transmitting the virus. According to The Washington Post, the pandemic will likely change the future of travel.
So what does that mean for leaf peepers across the country? While you won't fly to faraway destinations to pursue this seasonal hobby, that doesn't mean that you can't view beautiful foliage locally.
Think of it as a staycation. Within driving distance from your home, you're bound to find plenty of gorgeous autumnal colors to photograph. When it's peak season in your region, here are the best spots to see fall leaves!
Southeast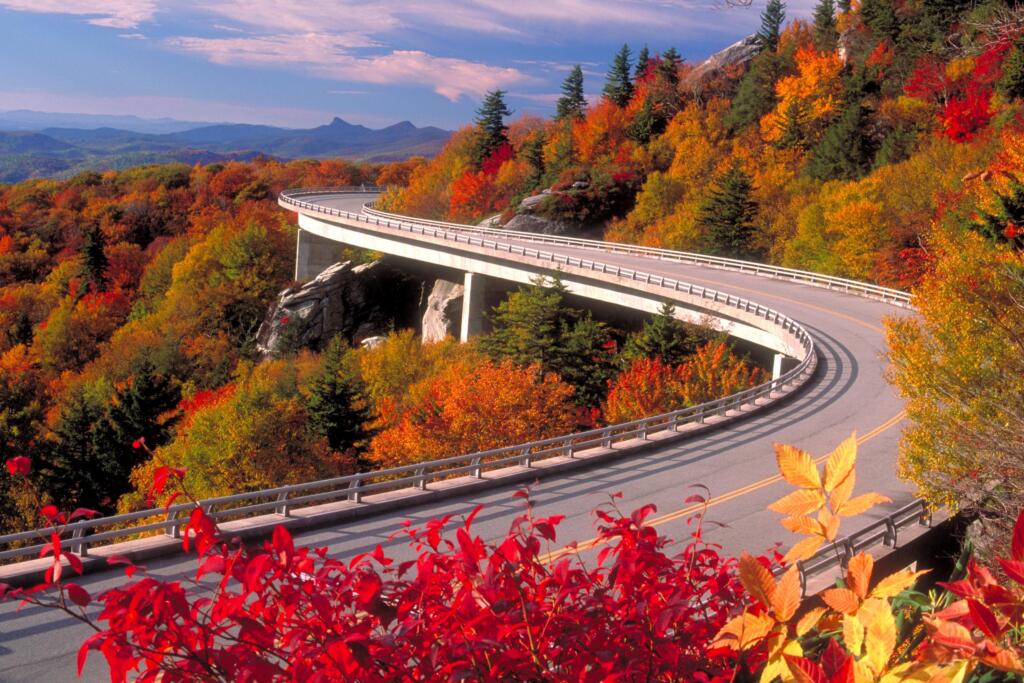 For this region, late October marks the peak season. Just in time for curating Halloween photos of pumpkin carvings against a backdrop of fall leaves.
But if you venture beyond your lake house's backyard, there are even more picturesque foliage views in store. Given that this region is where the Appalachian Trail ends, it's no surprise that one of these locations is the Blue Ridge Parkway in Virginia and North Carolina.
This scenic trail stretches 469 miles into the Appalachian highlands, and the panorama of multicolored leaves on a mountain is simply stunning. Close to the hip, thriving city of Asheville, you can visit the nearby Lake Rhodhiss, Douglas Lake, or Lake Jacossee on your trip.
Midwest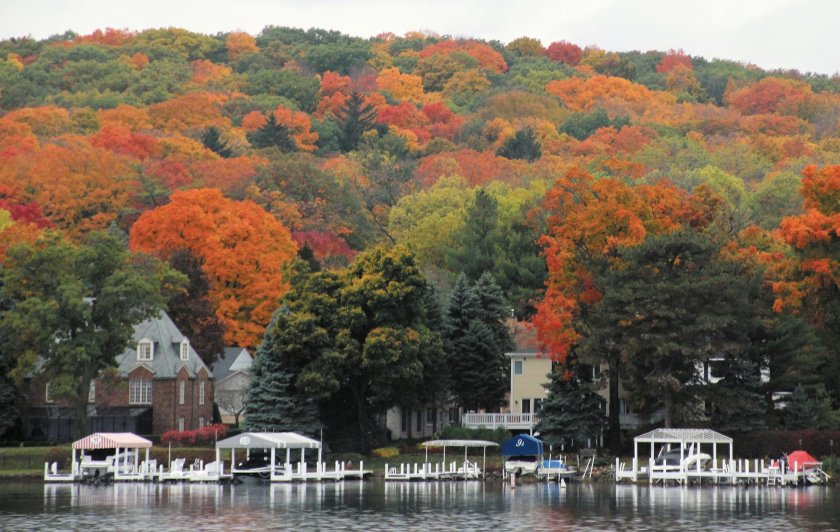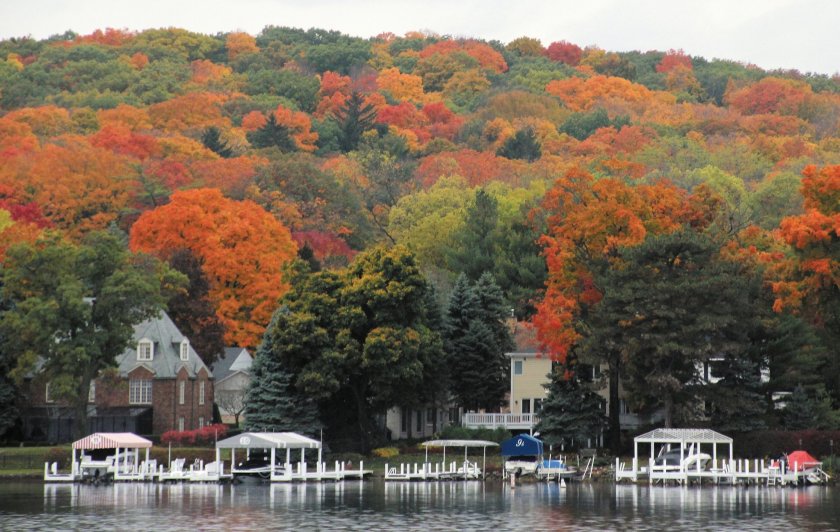 From Lake Michigan to the Missouri River, the Midwest offers much more than its reputation of friendliness. There's plenty of gorgeous destinations for viewing fall leaves.
One of these hidden gems is Geneva Lake in the town of Lake Geneva (confusing, we know). Just 80 miles northwest of Chicago, this historical town is fantastic for classic fall activities like boat tours, apple picking, and Oktoberfest.
Slightly further east is Brown County, Indiana. Renowned as a hotspot for artists, its rolling hills are incredible during the fall. For a more adventurous trip, try out a biking trail in Minnesota's Root River Valley.
Northeast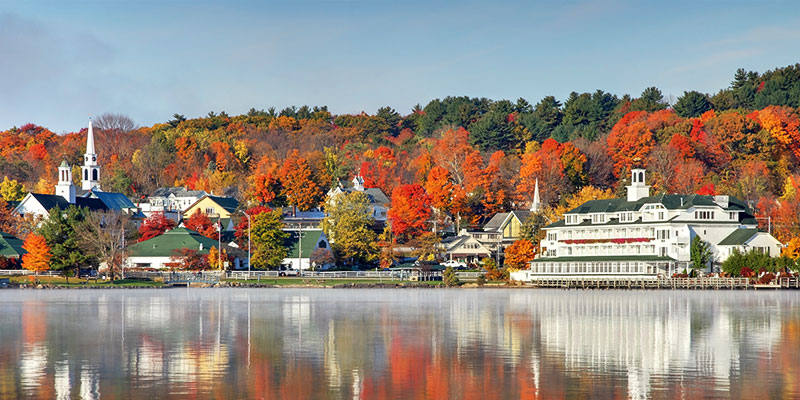 When it comes to Fall leaves, the northeast region is perhaps the first that comes to mind. You may envision charming small towns draped in fall foliage — like the fictional Stars Hollow from Gilmore Girls— scattered across states like Connecticut and Vermont. While not entirely accurate, there's truth to this New England fall fantasy.
One of these is New Hampshire's Lake Winnipesaukee loop. The state's largest lake offers a 97-mile drive around its border. Especially during the fall, you'll want to schedule plenty of time for pit stops at quaint towns Laconia and Meredith.
Outside New Hampshire, Maine's Acadia National Park, Connecticut's Route 7, and Woodstock Vermont are other must-sees in the region.
West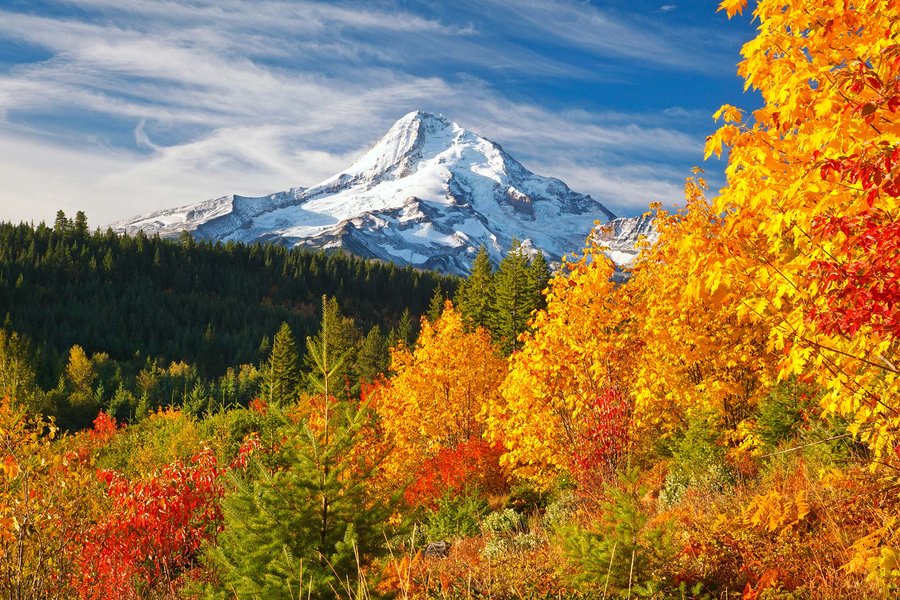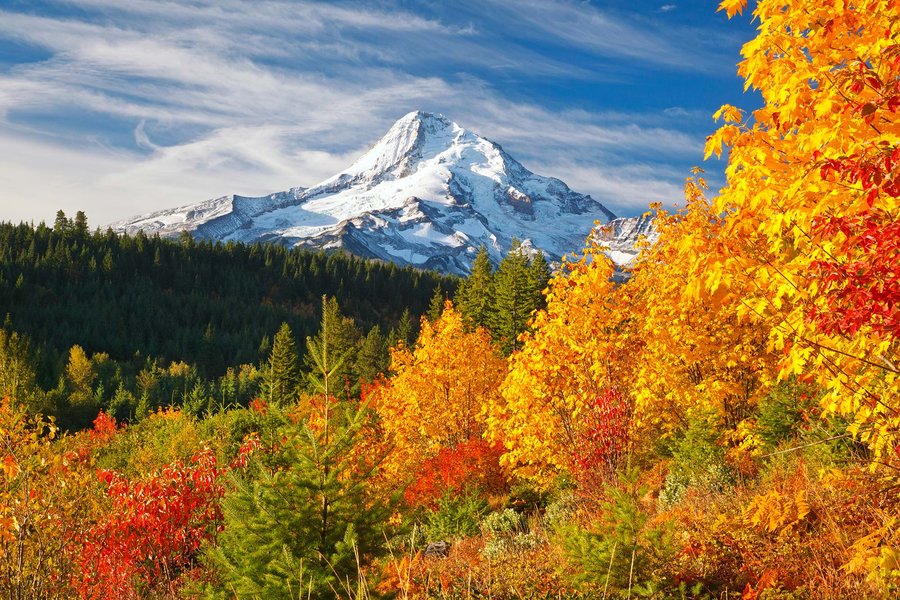 This region's wide-open spaces make fall leaves more visible than ever. Whether your home is on California's Lake Tahoe or Washington's Puget Sound, there's a place to take photos of fall leaves nearby. 
In the northwest region, a stand-out location is Idaho's Teton Scenic Byway. It's technically on Wyoming's outskirts, but the real star is the Teton Mountains' incredible view. Around sunset, the orange and red glow matches the leaves colors for a stunning show. 
Further south, New Mexico's Enchanted Circle is a popular autumn destination due to its hiking and biking trails and picturesque views. 
Although COVID-19 has stopped many of us from traveling, it can't stop us from enjoying fall leaves locally this year! No matter what region your lake house may be in, we hope you enjoy your autumn staycation.