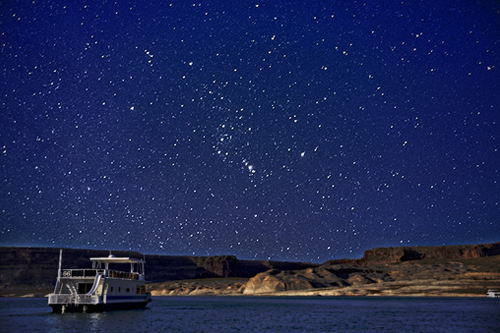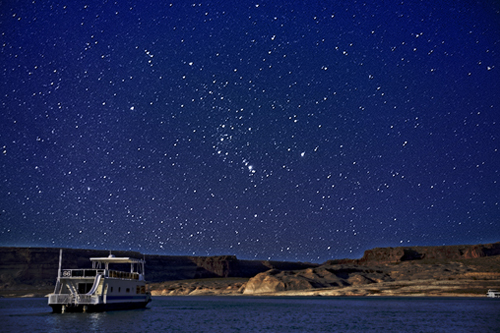 If you're new to lake living, there's one stunning natural feature that may shock you — the abundance of stars visible at night. In the city, light pollution masks most stars, revealing only a few each night. According to NPR, light pollution hides the milky way from 80% of North America. It's astonishing how much of the sky we're missing each night. But at the lake, the number of visible bright stars is surprising.
You can even download apps to help you trace constellations while stargazing at your lake house. While most lake homes offer better stargazing opportunities than the city or suburban houses, some lake areas shine a little brighter than others. These locations tend to be situated in remote areas with higher altitudes. Check out our top five best lakes for stargazing!
Priest Lake, ID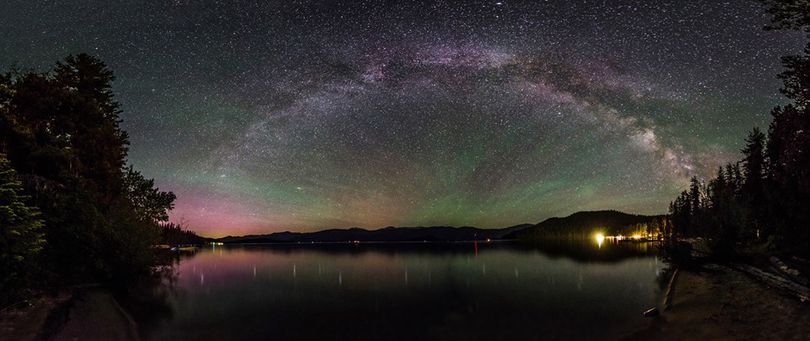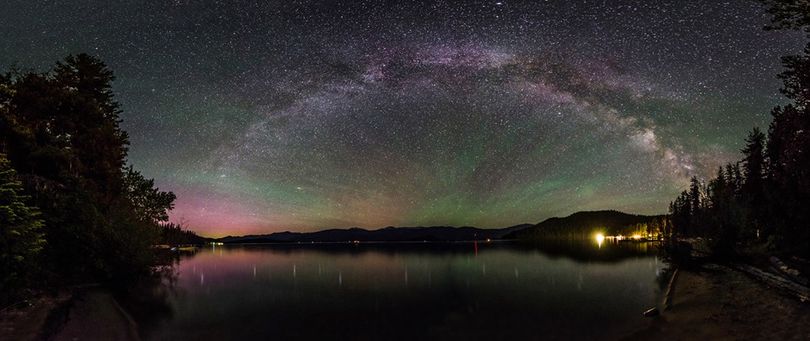 Priest Lake is a tranquil space in Northern Idaho surrounded by cedar and hemlock forests. Its remote location makes it perfect for stargazing. As evidence of its beauty, one photographer took stunning photos of the night sky over Priest Lake. However, his phenomenon isn't specific to this one lake. Some say that the state of Idaho is the gold standard for stargazing. It's home to the Central Idaho Dark Sky Reserve, where visitors can see not only stars but also the milky way and meteors.
Lake Superior, MI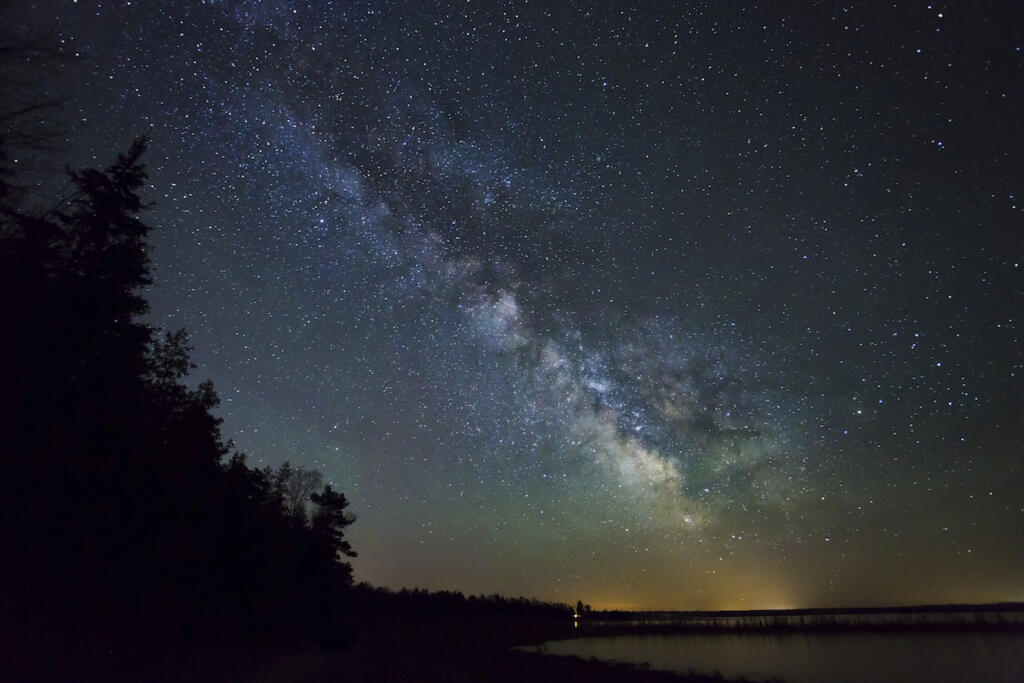 According to Outside online magazine, Michigan has some of the best places for stargazing, due to its remote lakes and national parks. For instance, Isle Royale National Park, in the middle of Lake Superior, is renowned for stargazing opportunities. Due to its location in the lake's center, it's one of the most remote national parks in the U.S. The scarcity of unnatural light makes it perfect for enjoying the stars at night.
Lake Winnipesaukee, NH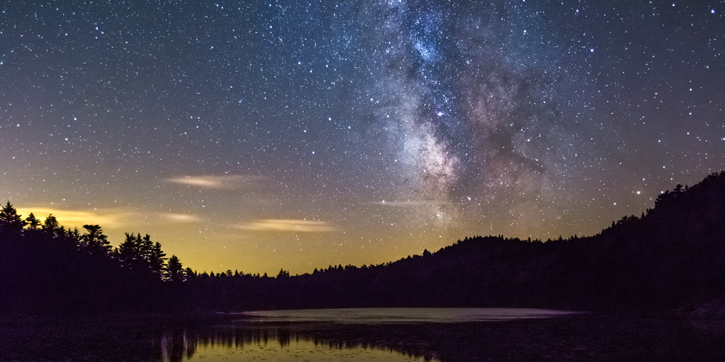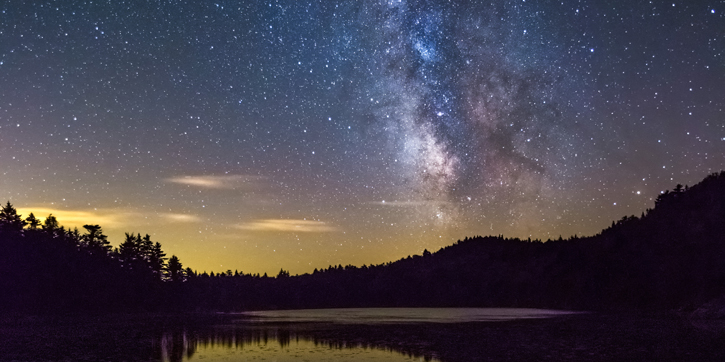 In the state of New Hampshire, finding a spot without light pollution isn't too difficult. On a clear night, the chances are that you'll be able to see plenty of stars, whether you're at a lake house or not.
This enhanced viewing is especially true for the Lake Winnipesaukee area. Located in the White Mountain foothills, this is the largest lake in the state with a whopping 182 miles of shoreline.
Besides its status as one of the best stargazing spots, Lake Winnipesaukee is also a glacial lake. Its most recent glaciation reversed its water flow from southeast to west where it flows today.
Raystown Lake, PA

Raystown Lake is called the "Crown Jewel of Pennsylvania." One of these reasons is its surrounding natural beauty. Its 8,300 acres of clear water is surrounded by 21,000 acres of tree-covered Appalachian mountains.
This remote location makes it one of the best stargazing spots in the country. While you're outside, you may even catch a glimpse of Raystown Ray, the lake monster that allegedly lives in its waters.
Lake Eufaula, OK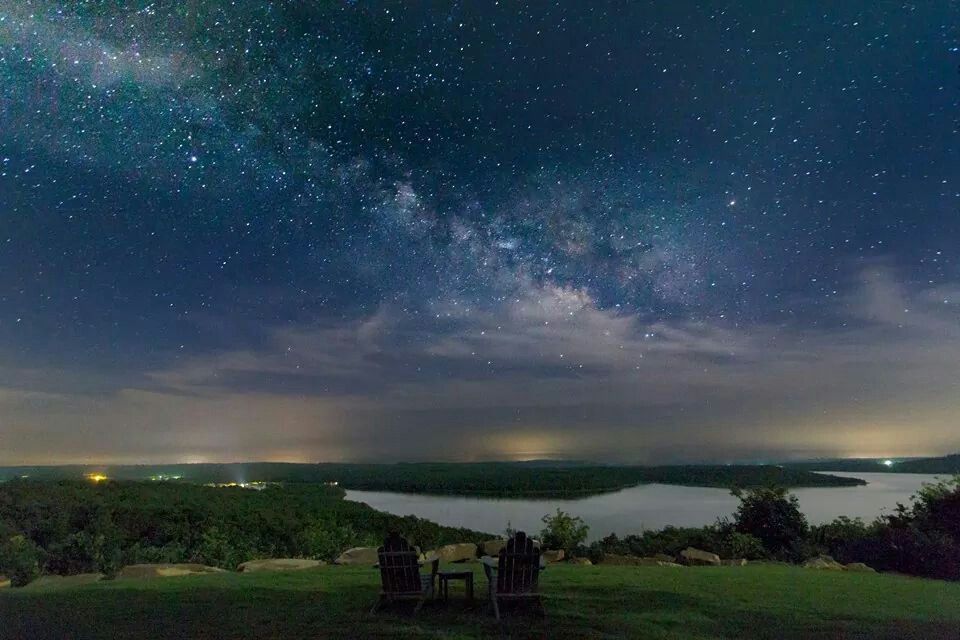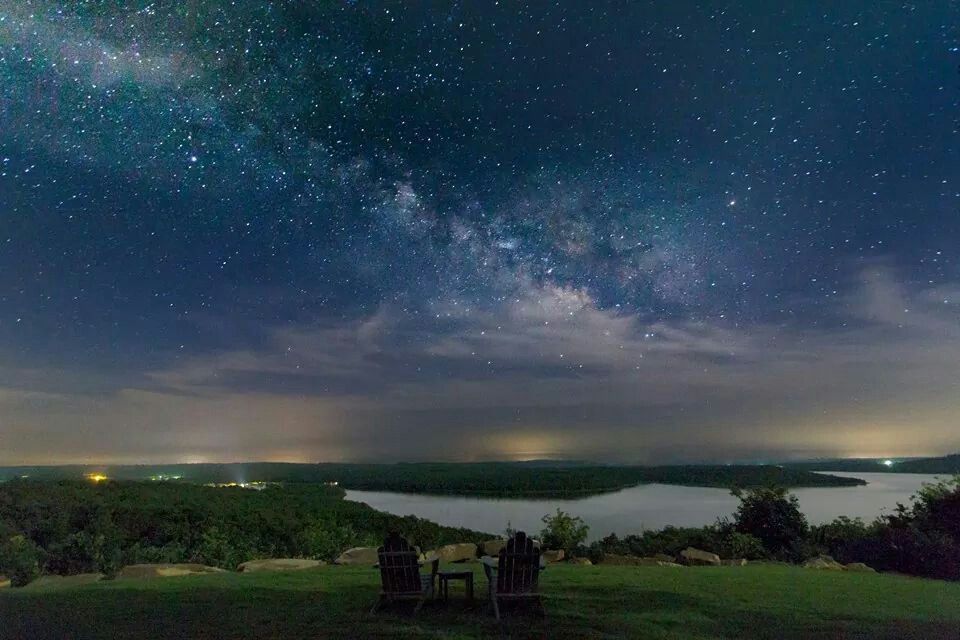 Lake Eufaula is the largest lake in Oklahoma, and it's also one of the most peaceful. Its downtown area, comprising 20 blocks, is registered on the National Register of Historic Places, adding to its charm.
For a specific stargazing location, head over to Carlton's Landing named an incredibly starry spot by an Oklahoma travel website. Rent a cozy cottage and enjoy a stellar view of the milky way. 
Are you interested in a remote, rustic lake house with stargazing opportunities? Check out our listings on these five lakes, as well as hundreds of more lakes across the country. When you've found your dream home, enjoy the night air, and prepare to be starstruck!