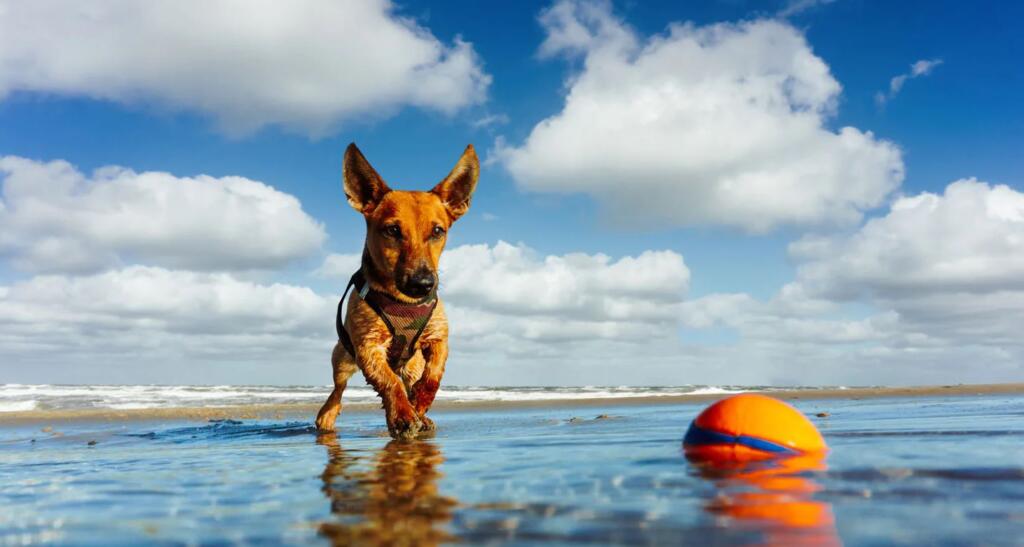 Summer is finally here! It's time to open the boat dock closet and dust off all your favorite lake toys for swimming. Whether it's an inflatable dart board or a massive float in the shape of a flamingo, these toys add an extra fun element to the summer lake experience. But of course — let's not leave the pets behind! Your animals are ready to enjoy the season just as much as you are. If you're looking for the best lake toys for dogs at your lake house, check out these recommendations!
Aqua Pup Pool Float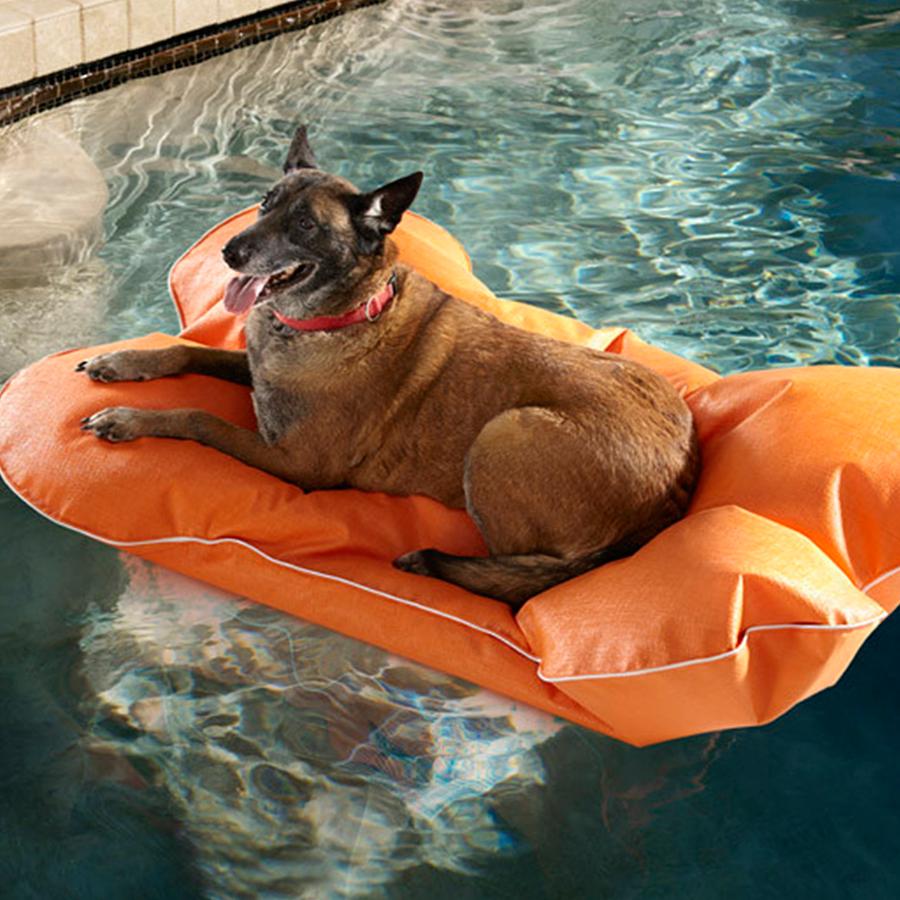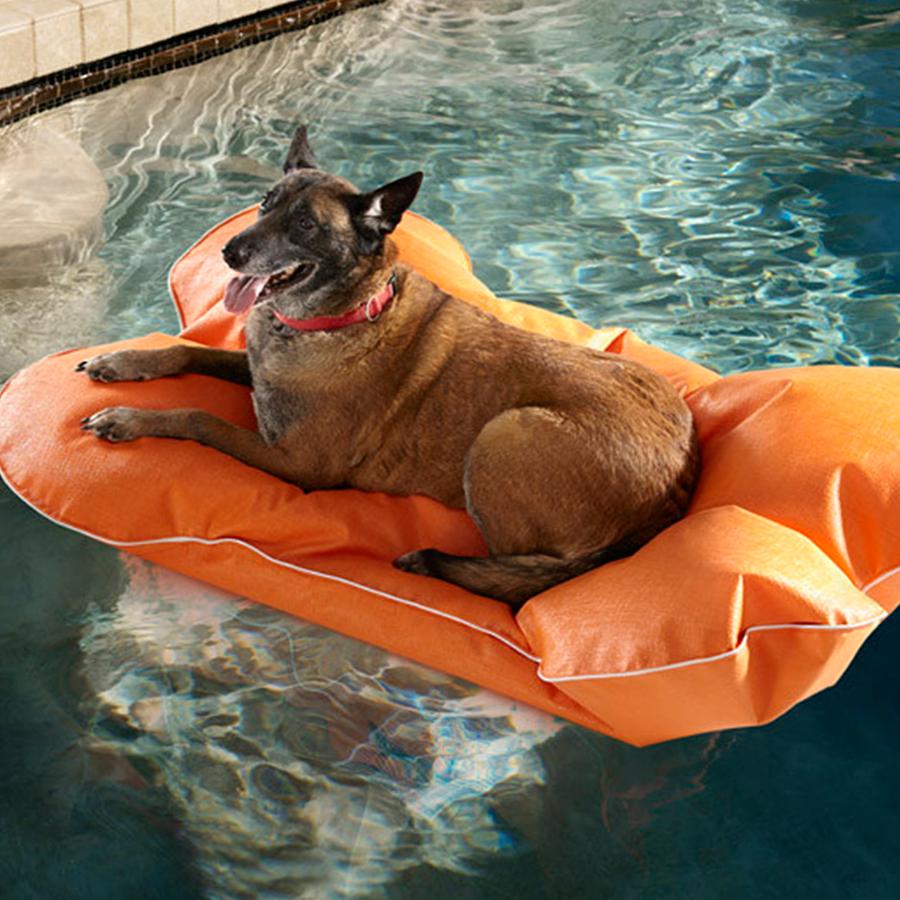 Although pups are famous for enjoying lake water, why should they doggy paddle if they don't have to? This bright orange, bone shaped float is perfect for any medium-sized dog. It's built to resist odors and mildew — plus the vibrant color is great for lake safety.
Floating Squeaky Ball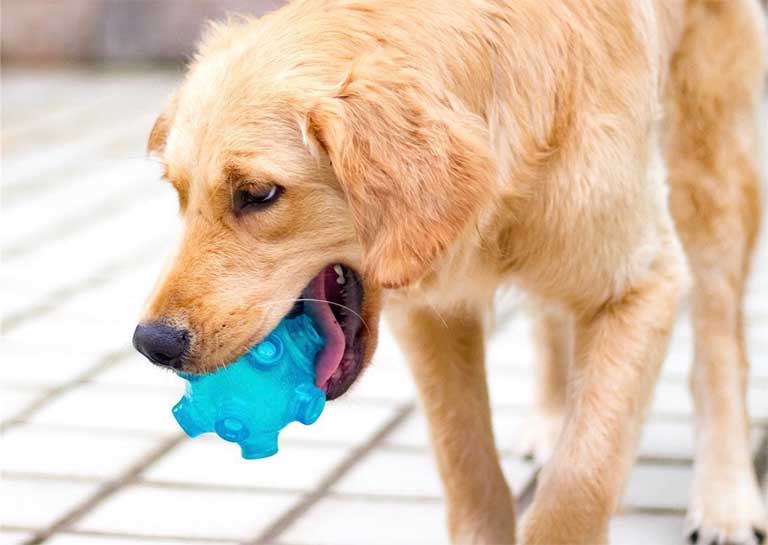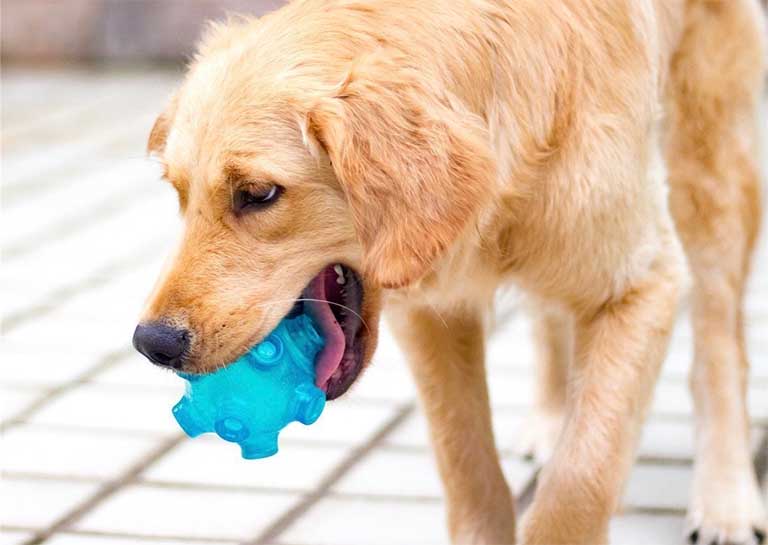 If your dog loves playing fetch indoors, they'll love playing in the lake too! That's exactly what these floating squeaky toys are for. With any dog toy, you'll want to make sure it's hardy enough for their teeth. As such, most brands such as this one from Calling All Dogs make them to be durable to withstand dogs biting down on them.
Ruffwear Hover Craft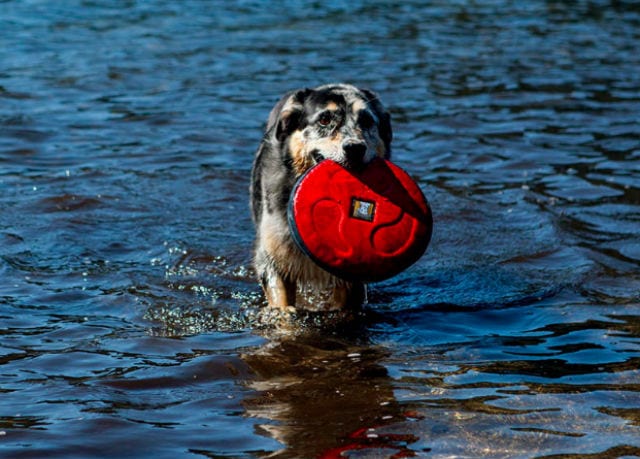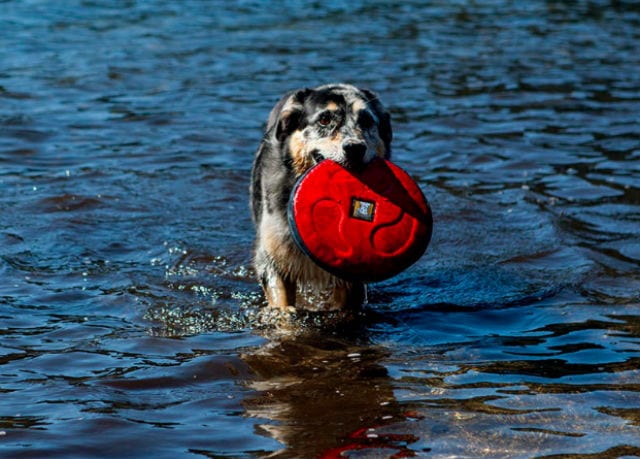 For the pup who enjoys chasing frisbees more than balls, this Ruffwear Hover Craft is for you. Essentially a floating frisbee, this toy is perfect for the open water, where you can throw it as far and wide as you'd like. Since it can be used on land or water, it's also a versatile toy!
Amphibious Shark Fin Toy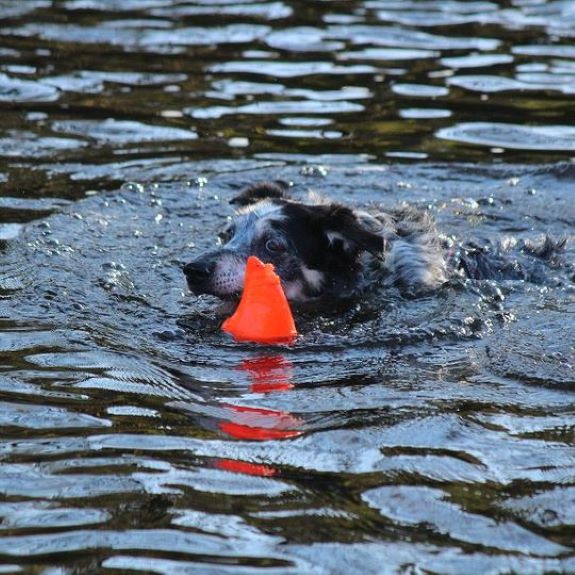 Oh no, there's a shark in the water! Actually, it's just the amphibious shark fin toy. This fun, floating toy from Chuck It always sits upright in the water, resembling a fish fin. The bright green and orange colors make it especially visible in water, so your dog can go "hunting" any time of day.
Flying Fish Floating Dog Toy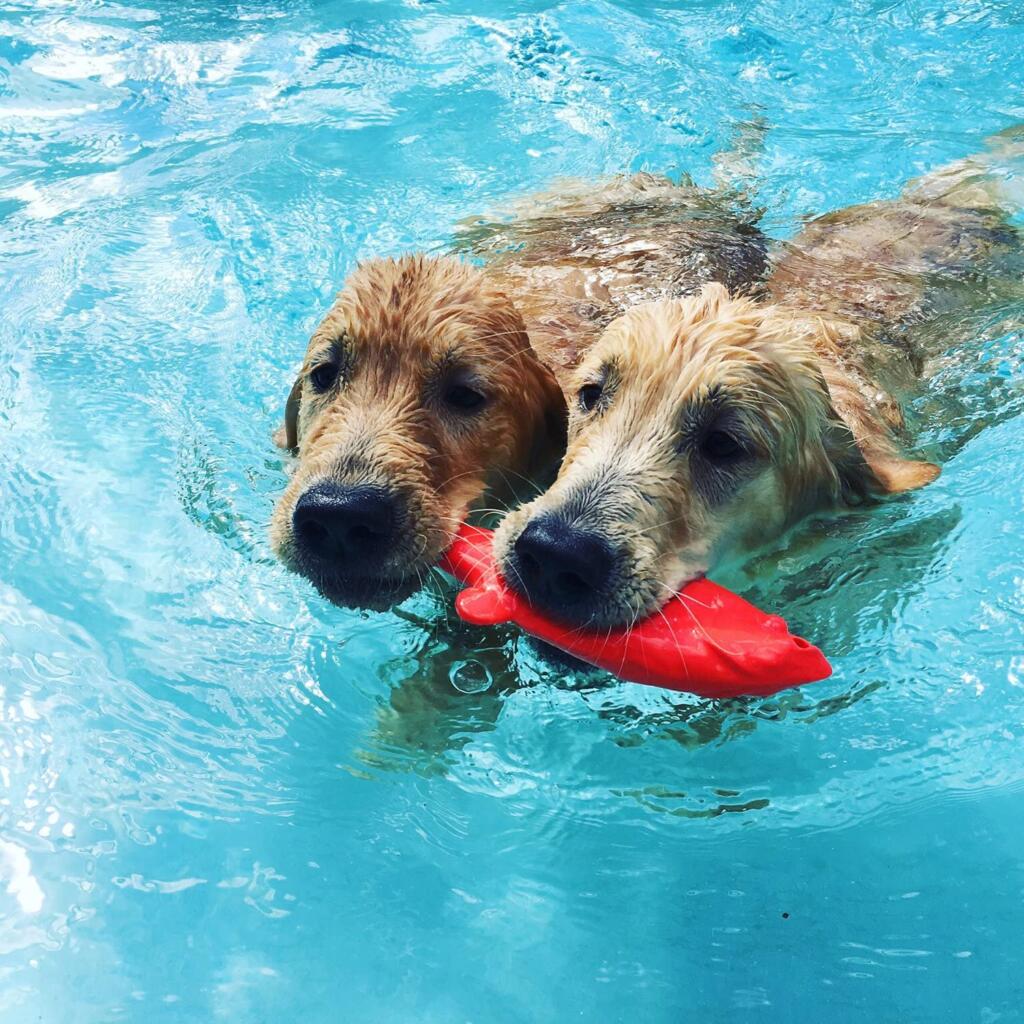 Another one for the dogs trying to reel in the catch of the day! Made from non-toxic materials and recycled rubber, these fake fish are cleared for your pet's safety on the lake or in a pool. They come in a pack of multiple, brightly colored fish — perfect for a full day of staying active at the lake!
SwimWays Spring Float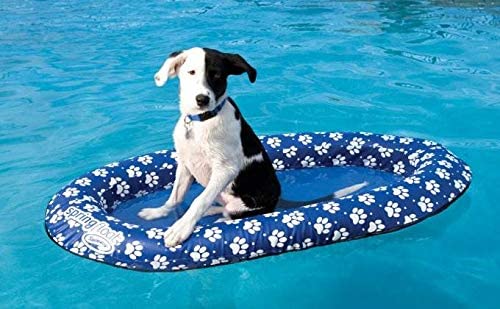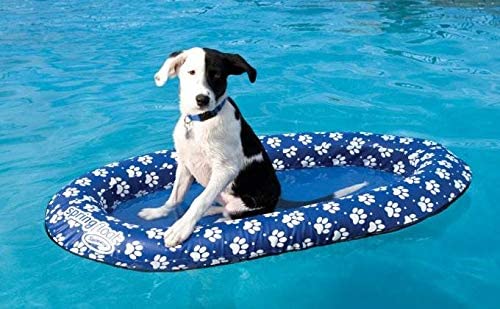 This portable, durable float from Swimways is perfect for your pet to relax on the lake. Although it's specifically designed for small dogs, it can hold up to 65 pounds. A major plus, the fabric is paw-and-claw friendly so it won't get destroyed by your pup after just one day of summer fun.
Flying Squirrel Dog Toy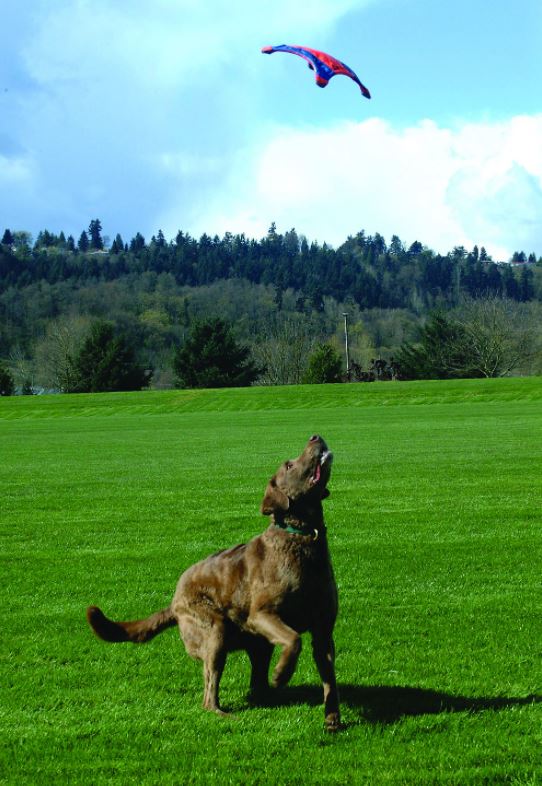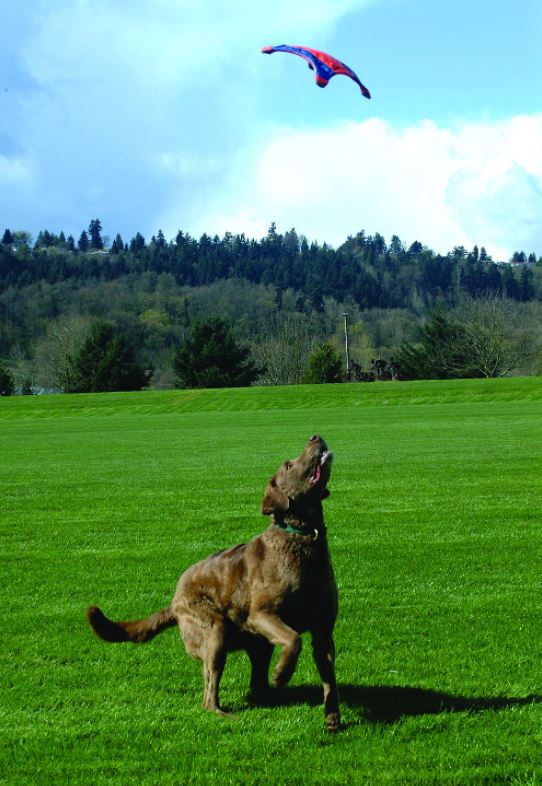 Does your dog love chasing squirrels, and you're always pulling them away? Then your pet will absolutely love this chewable flying squirrel. Since it floats, this lake toy can be used in the water or in your backyard. Complete with glow-in-the-dark corners, you can play fetch on cool summer evenings!
We hope you and your pampered pooch enjoy the lake this summer!