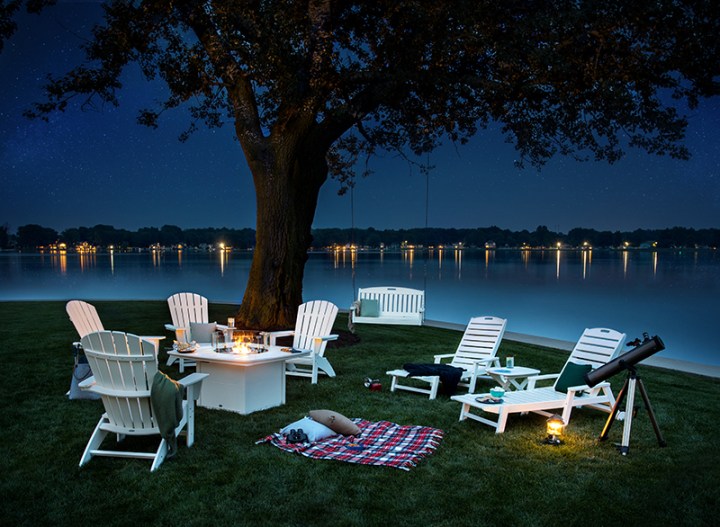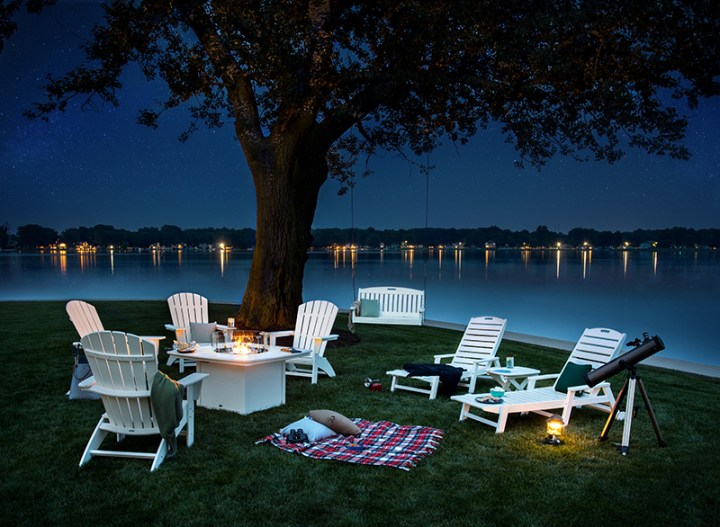 If you're hunting for outdoor furniture for your lake house, you've likely noticed phrases like "eco friendly" and "sustainable" appearing in magazines and on retail websites. This is because going green is on the rise. One of the top furniture trends in 2021 is the use of natural and sustainable materials. Many designers have adopted eco-friendly policies. For example, companies are converting plastic water bottles and milk jugs into tables and chairs. This efficient use of plastic lowers carbon emissions and benefits the environment. To learn more about this trend, we spoke with POLYWOOD, a pioneer manufacturer in the field of sustainable furniture. They are one of many companies specializing in innovative, eco-friendly designs.
The Eco-Friendly Trend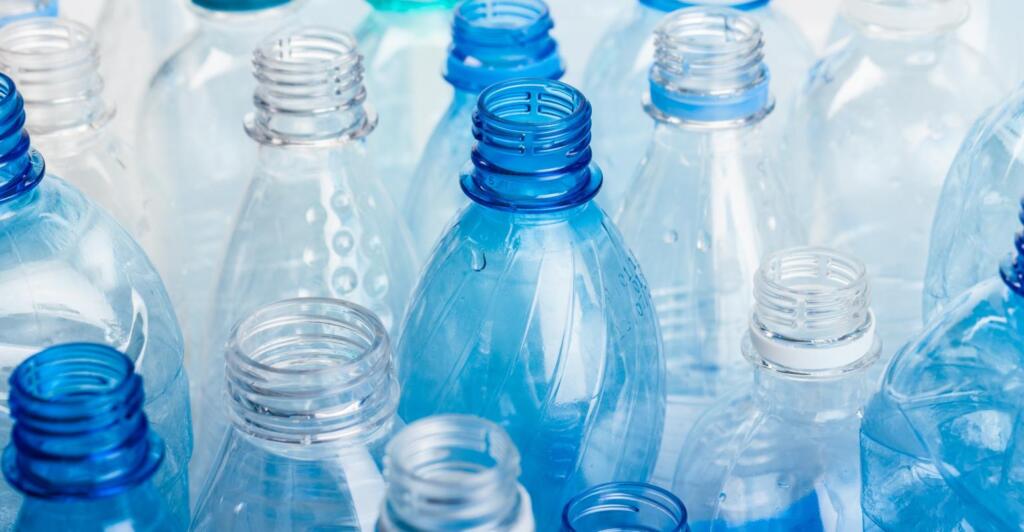 Too often, sustainability and style are mutually exclusive, so it's great when what's "in" aligns with what's beneficial to the environment. Lindsay Schelis, Vice President of Business Development at POLYWOOD, comments, "The largest trend we're seeing by far is sustainability in furnishings. Consumers are becoming more and more conscientious of their purchases." POLYWOOD is one manufacturer responding to this trend. This Indiana-based company was the first to create outdoor furniture from recycled plastic materials in the 1990s, and they now process over 400,000 milk jugs each day into their products. Schelis notes that another upcoming trend she's noticed is furniture that mimics colors and textures found in nature. Perhaps customers' desire for natural looks reflects their environmental values.
Sustainable Solutions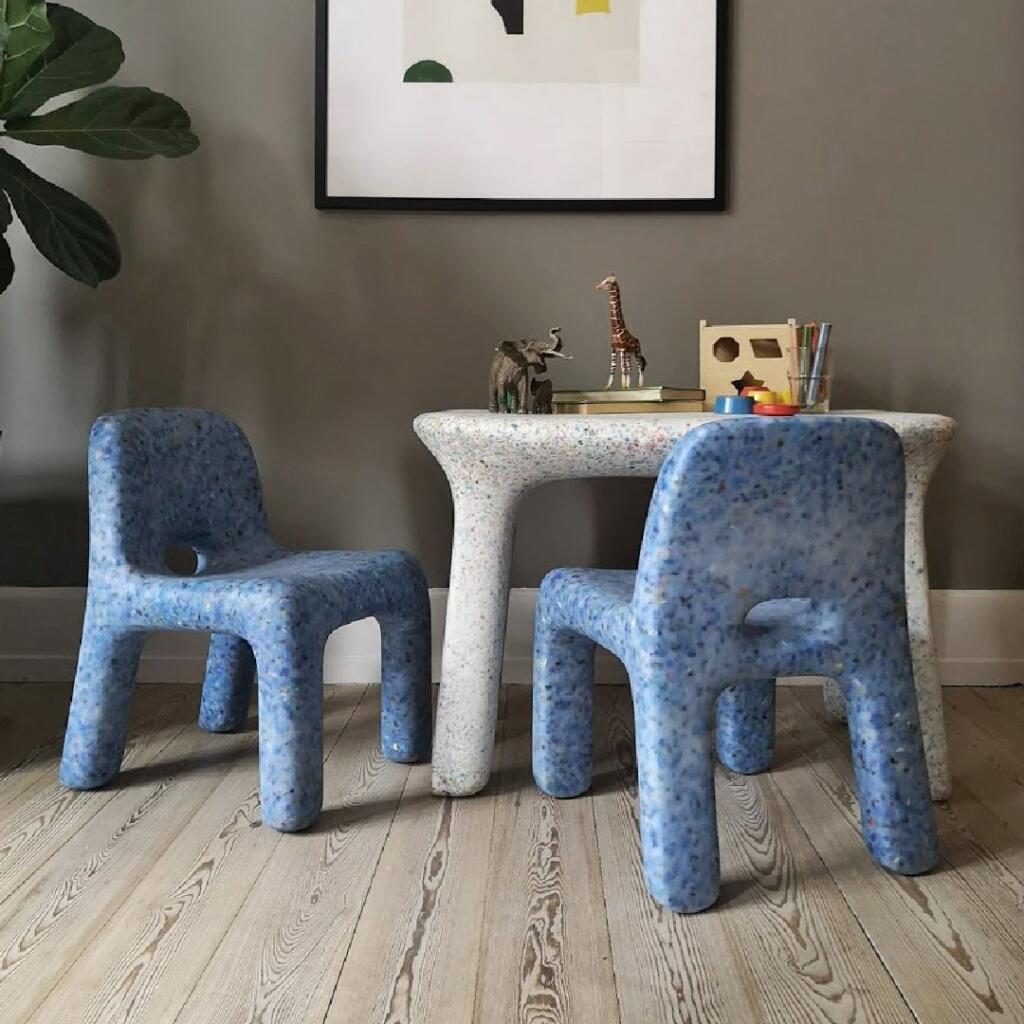 Companies are making commitments to sustainability in a variety of ways in response to this eco-friendly furniture trend. Schelis adds that some specific strategies are the utilization of PFC free fabrics and sustainably sourced wood. At POLYWOOD specifically, they focus on recycled plastic. Schelis specifies, "We are committed to incorporate 1 million pounds of ocean-bound plastic into the production of our furniture by 2022." This impressive goal benefits both the environment and consumers. Other companies are following suit in creative ways. EcoBirdy, for example, recycles plastic children's toys to create eco-friendly furniture with a playful, textured look. Their designs have been featured in museums such as the Cooper-Hewitt in New York and the Museum of Applied Arts in Vienna.
Stunning Pieces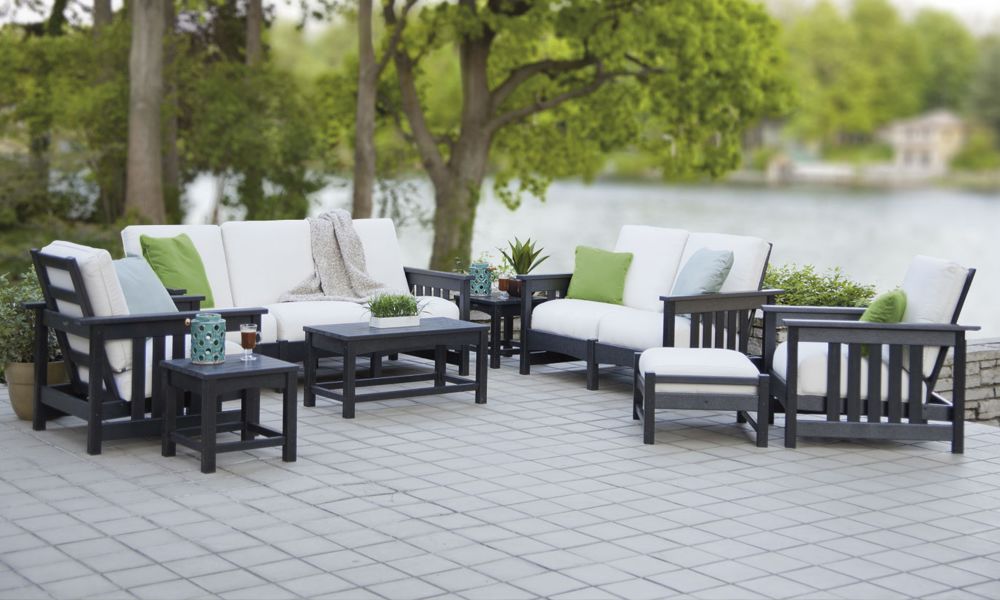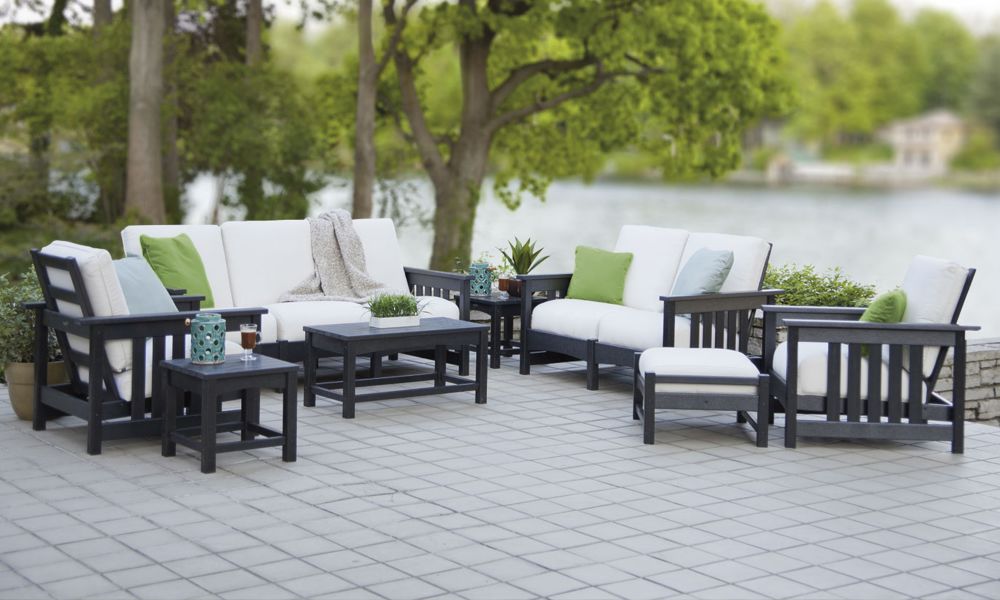 One way that manufacturers add appeal to sustainable furniture is by recreating classic pieces in environmentally friendly ways. The Adirondack chair, for instance, is a celebrated staple in outdoor furniture. Many of us have one sitting on our front porch. Because Adirondacks are such an enduring style, POLYWOOD has been manufacturing them from recycled plastic for 30 years. Their latest Adirondack design, the Ocean Chair, is part of their initiative to expand their recycling process to include globally-sourced ocean-bound plastic in their products. By purchasing an Ocean Chair, Schelis explains, "we are able to incorporate an additional 1,000 single-use plastic containers into outdoor furniture!" POLYWOOD is not alone in using recyclable materials to create classic designs. A traditional wooden table, for instance, will never go out of style. Instead of cutting down trees unnecessarily, Fallen Industry uses recycled wood to create these sophisticated yet unembellished looks. 
As lake lovers who enjoy spending time outdoors, we appreciate the furniture industry's consideration for the natural world. With new designs that are both beautiful and sustainable, we don't expect this trend to slow down soon.