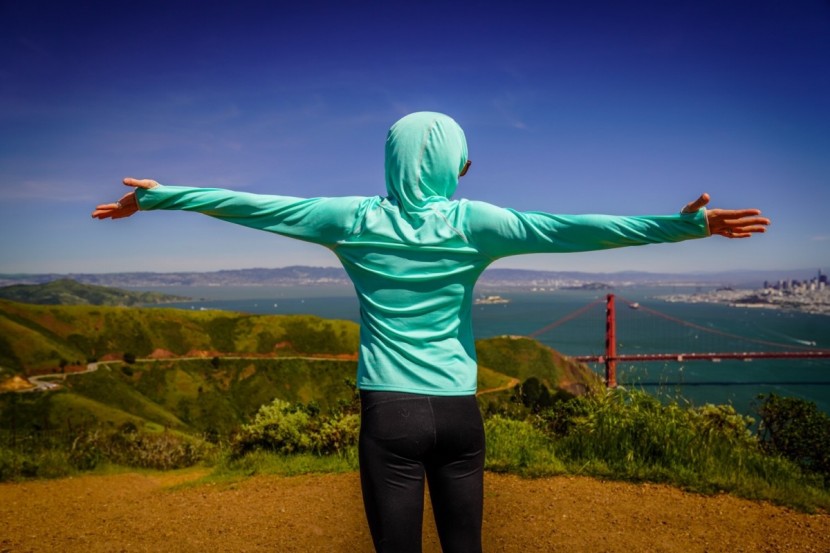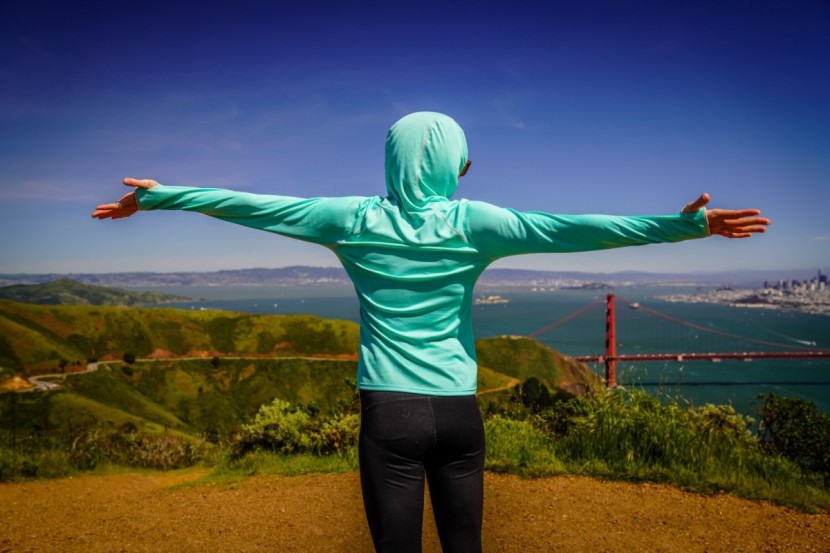 As we've said before on this blog, sun protection is essential. Applying SPF at the lake is an integral step to keeping your skin safe. But sometimes, remembering topical protection is hard. According to the Centers for Disease Control and Prevention, fewer than 15% of men and 30% of women regularly wear sunscreen when spending more than an hour outside. For this reason, sun protective clothing is a great solution; no reapplication, and no worries. In this third article of our Sun Protection Series, we address frequently asked questions about UPF clothing.
What is UPF?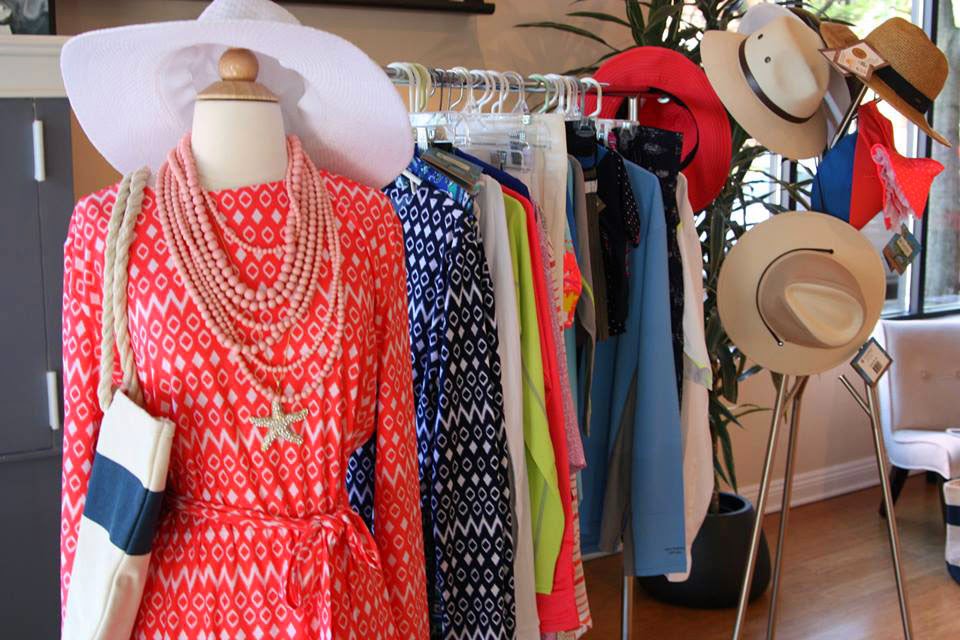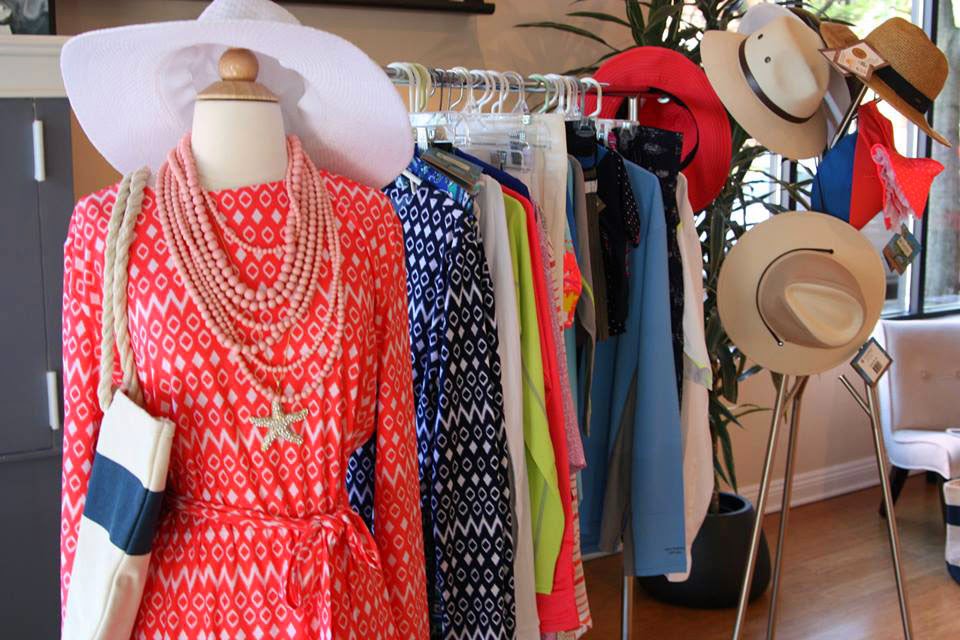 To put it simply, UPF is to clothes what SPF is to sunscreen. As you may know, SPF (Sun Protection Factor) evaluates how long sunscreen wards off UV rays before skin reddens. By contrast, UPF (Ultraviolet Protection Factor) measures how much UV radiation can penetrate clothing and reach the skin. Clothing with a high UPF is tightly woven to block the sun's rays. Another distinction between SPF and UPF is the cosmic rays in which wearers are protected. Todd Minars, owner of Minars Dermatology, clarifies, "SPF is only used to rate topical products' ability to protect against UVB rays, whereas UPF protects against UVA and UVB." Since not all clothes prevent UV damage equally, UPF measures which clothing offers better sun protection.
What's Great About UPF Clothing?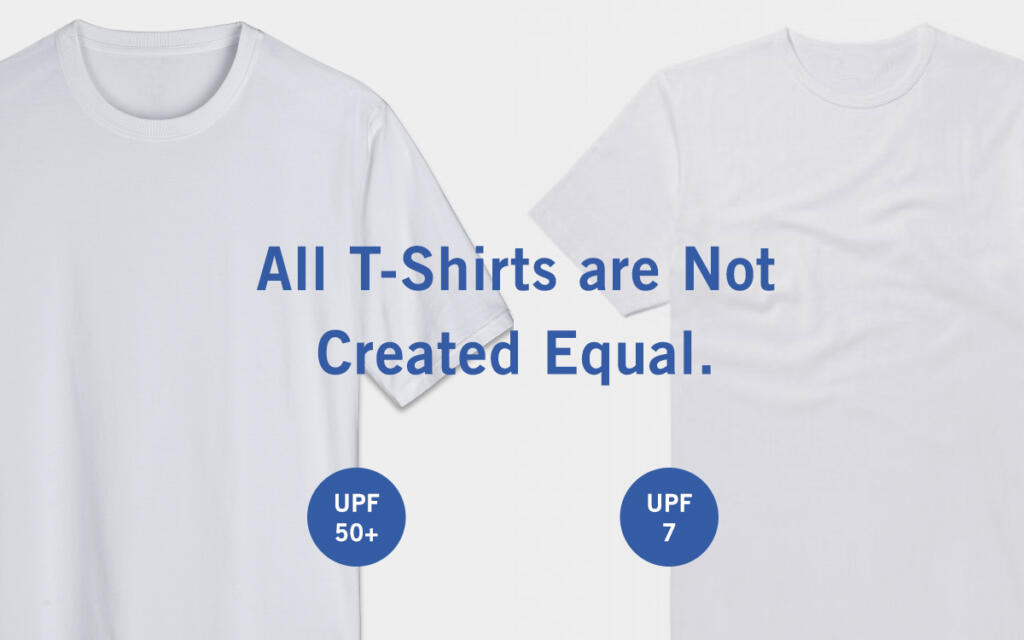 The downside of sunscreen is remembering to reapply after a few hours. Not to mention the pain of realizing too late that you've missed a spot. With UPF clothing, little thought is involved — just put it on! All clothes have some degree of UPF, even cotton t-shirts. However, a standard tee's UPF rating averages a five on the scale and as low as three when wet. By contrast, UPF clothing designed for spending time outdoors claims to be upwards of 50. Of course, some types of clothes inherently have a high UPF, such as denim. However, in warm, outdoor weather, denim is often too hot to wear regularly, and it's where UPF clothing comes in. UPF clothing offers premium sun protection, but it's also relatively lightweight, so you don't overheat.
Who Should Wear UPF Clothing?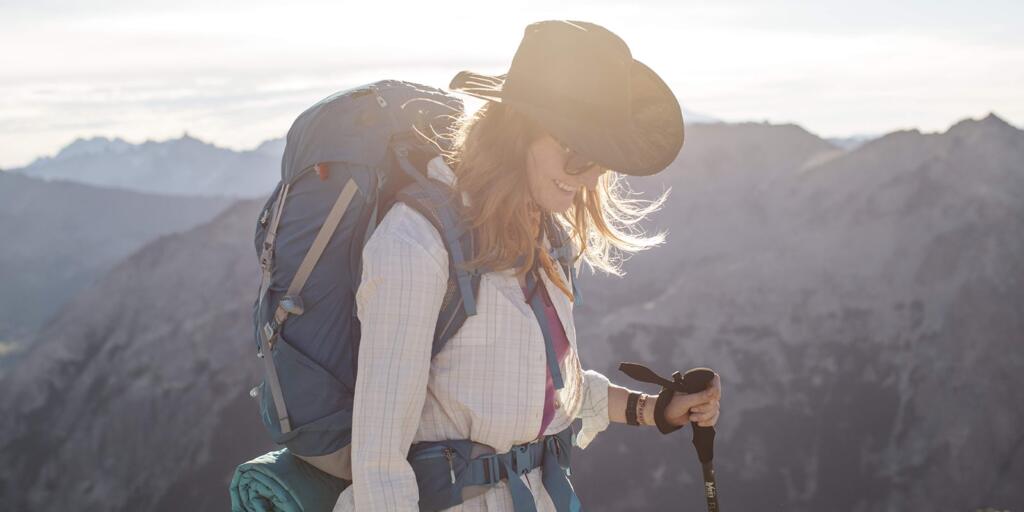 UPF clothing's popularity has exploded in recent years. It's no wonder why, as it fills a niche for multiple populations — those forgetful with their skincare regime, people with an elevated skin cancer risk, and anyone who's athletic and engaged in outdoor activities. Minars adds, "This is why you see UPF clothing commonly in water-living regions and outdoor sports communities such as running, fishing, snow sports, and more." If you enjoy biking, hiking, or fishing at your lake house, it may be harder to apply sunscreen while doing these activities all day. As such, UPF clothing is a great option.
Can Hats Have UPF?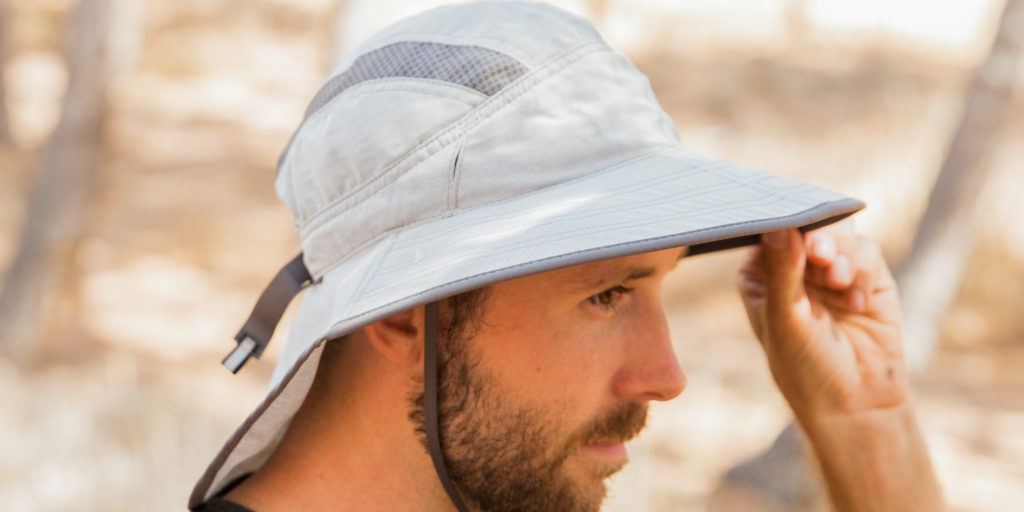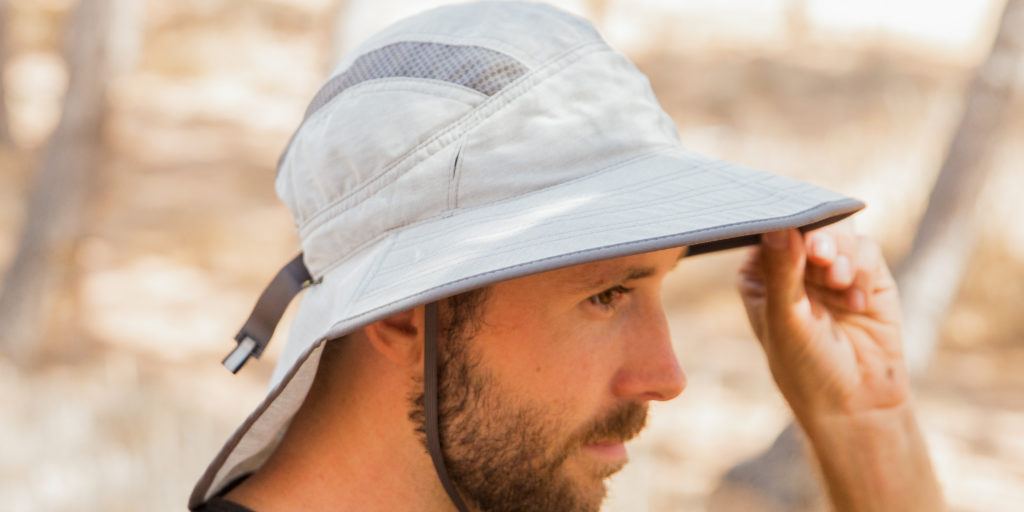 Yes! When buying hats to wear on the lake, consider UPF a high priority. According to the Skin Cancer Foundation, the two most common skin cancers often appear on the head and neck. Wearing hats protects these vulnerable areas. Dr. Tanya Kormeili, Board Certified Dermatologist in Santa Monica, says the best type of hat is any that does not allow the light to penetrate through. "Finely woven is ideal for keeping the light from coming through, along with a wide brim…You can pick styles and colors that are super fun and keep your personality shining through!"
What are the Best Brands for UPF Clothing?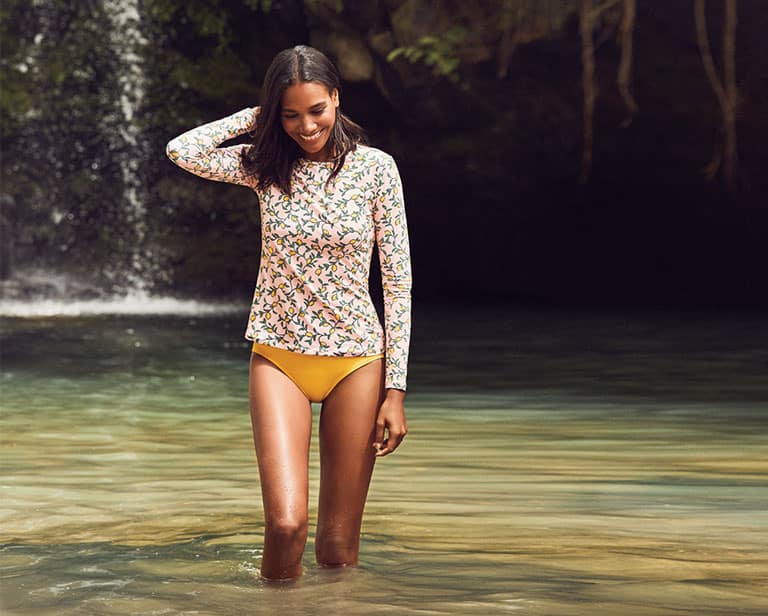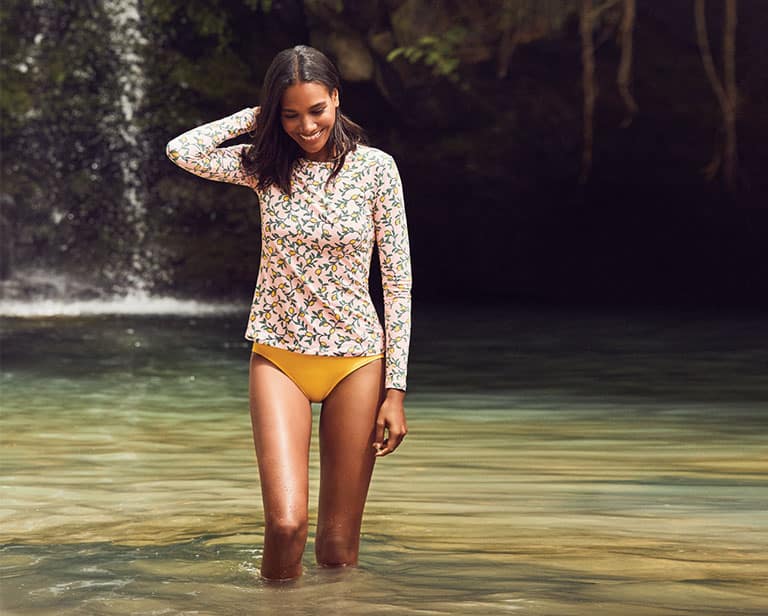 Thankfully, there are lots from which to choose. Manufacturers such as Columbia, Coolibar, and REI produce entire lines of UV protective clothing. REI even offers a helpful guide on how to choose UPF clothing. For hats, many brands create headgear with excellent UPF. For instance, the Adventure Hat from Sunday Afternoons and REI's Outdoor Research Oasis Sombrero Hat have brim and neck capes, designed for outdoor activities. And let's not forget swimsuit brands. Although swimsuits are famous for leaving skin exposed, it doesn't have to be that way. Plenty of companies make swimsuits with UPF and extra coverage. Products like this convertible swim shirt dress from Skinz have a UPF of 50+ and provide significant body coverage. For a cover-up, check out Athleta's Baja UPF Jacket. 
Lake Homes Realty, reminds lake residents to stay safe, stay sun-protected, and have fun!