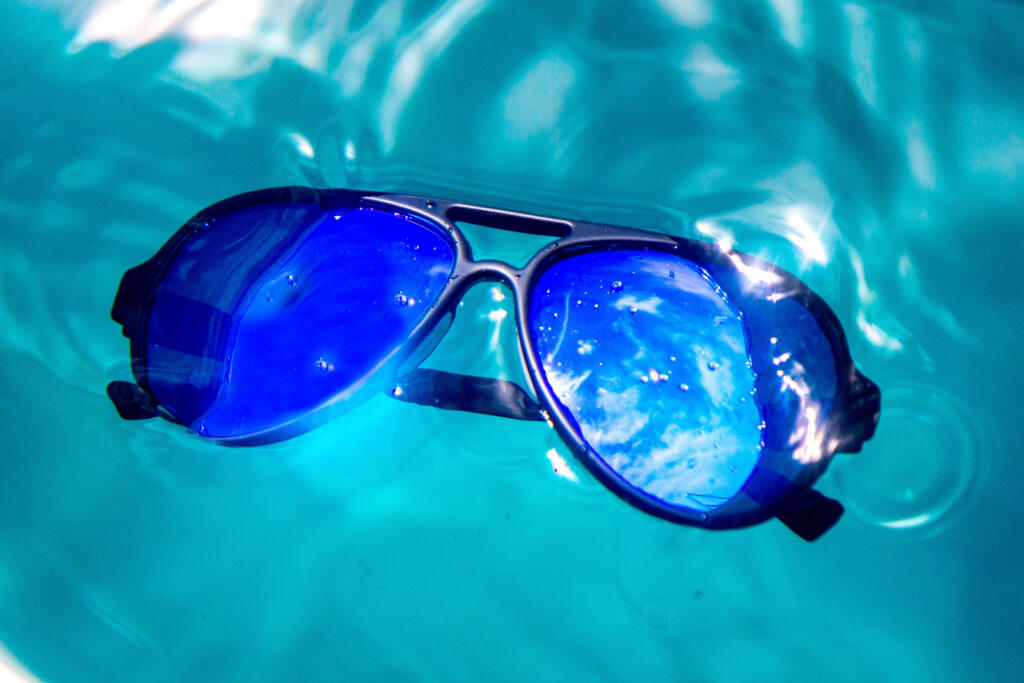 When you hear the phrase "sun protection," do you only think of sunscreen? Of course, using SPF is vital for healthy skin and cancer prevention. However, you may not realize that UVA and UVB rays can harm the eyes just like they can damage the skin. For lake homeowners who love spending time outdoors, wearing sunglasses is a critical step in practicing sun protection. Whether you spend $10 or $200, a pair of sunnies aren't just for style, and Lake Homes is here to explain why.
How Does the Sun Affect My Eyes?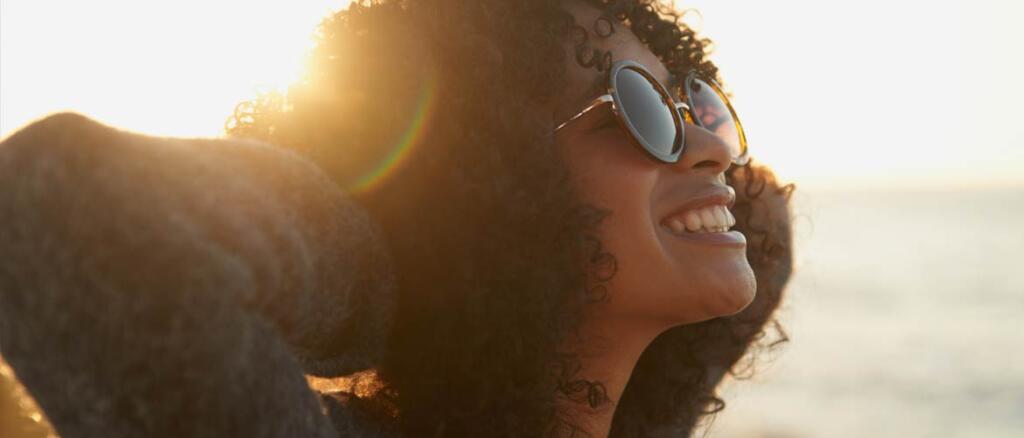 As John Denver once said in a song, "sunshine on my shoulders makes me happy, sunshine in my eyes can make me cry." Despite Denver's words, the sun can do a lot more to your eyes than cause tears. Sun exposure has positive benefits like improving eyesight, but too much exposure can cause eye damage. According to the Skin Cancer Foundation, eyelid skin cancer accounts for 5-10% of skin cancer cases. Many people haven't considered the possibility of eyelid cancer, but this unknown aspect makes it dangerous. Left untreated, it can cause tissue damage and even blindness. Sun exposure to the eyes can also result in other conditions like cataracts and macular degeneration. These ailments can take a long time to develop, so it's best to begin sun protection early on. According to the American Academy of Ophthalmology, babies and kids should wear sunglasses and hats just like adults.
Why Are Sunglasses Important on the Lake?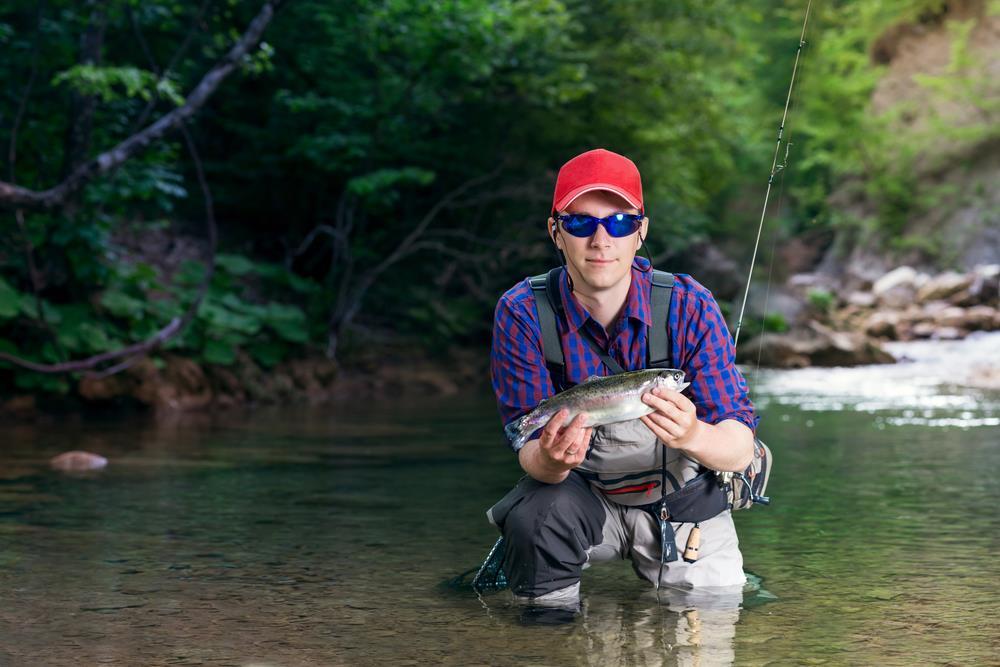 If you own a lake home, you're already spending a lot of time outside. As such, the increased frequency of sun exposure warrants more careful attention to sun protection. If you're a hiker or cycler, UV intensity increases with altitude, making sun protection even more crucial. Additionally, a glaring (no pun intended) concern specific to lake dwellers is proximity to the water. According to Rebecca Berton, co-founder of Rheos Nautical Eyewear, "Water can reflect up to 100% of UV rays, doubling your exposure and increasing your risk of sun damage." Water's high refractive index can even result in corneal sunburn (snow blindness). This condition happens quickly and dramatically. In one instance, dog sled racer Doug Swingley developed corneal sunburn in seconds in the 2004 Iditarod sledding competition. Although water posits a lower risk than snow, it's still possible.
What Are Some Good Sunglasses Brands?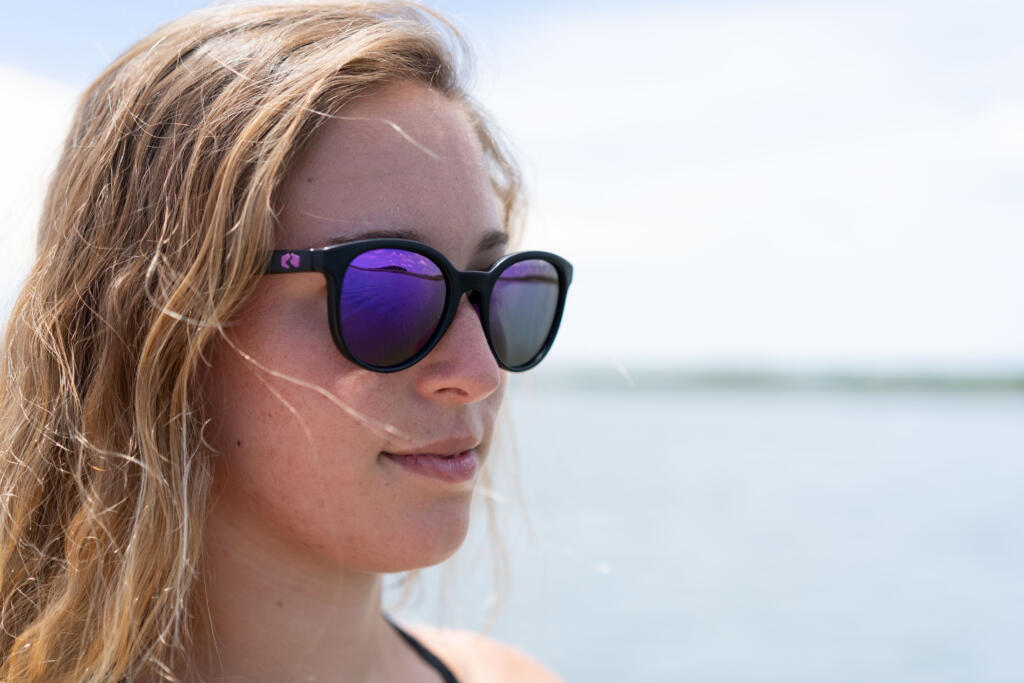 Despite these plentiful risks, Rebecca shares that according to research, only half of Americans are likely to wear sunglasses near a water body. Whether due to ignorance of the threat or carelessness, there are ramifications for chronically skipping the sunglasses. To avoid contributing to the statistic, you can invest in a pair of well-made sunglasses. Rheos is one of these brands — their floatable lenses provide 100% UV protection and polarization. Rebecca describes, "We created a collection of eyewear built specifically for the water, so you can spend time doing what you love on the boat or dock without worrying about losing your shades. Your sunglasses should protect you and not the other way around."
Another brand dedicated to sun protection on the water is Flying Fisherman. The glasses are designed specifically for fishing and boating. Flying Fisherman products have trademarked AcuTint lenses that eliminate reflective glare and add contrast and clarity to your vision. They also block 100% of UVA and UVB rays. Vice president, Linda Sheldon, adds, "For 35 years, the biggest thing we're known for is offering quality, affordable, polarized eyewear… we offer an excellent product for a very reasonable price." Their glasses are available in 50 different styles for women, men, and kids. One of their kids' styles, The Buoy, was featured in the Wall Street Journal. 
By investing in a high-quality pair of sunglasses, you're investing in long-term skin and eye care. And you'll look fabulous doing it!