It's wintertime, and with it come higher heating bills, but those bills don't have to set your budget back. Here are a few simple steps you can take to save money on your winter utility bills.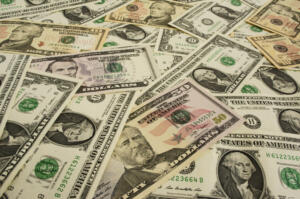 — First, and this may seem obvious to some, but start by checking on the organization of your rooms. If you have forced air heat, make sure that there isn't a piece of furniture blocking the vent. It's even more important if you have baseboard heat to keep furniture and curtains away from the heating unit, both to allow the heat into the room and to keep the items from catching on fire.
— Consider just heating up a room or your bed separately instead of the heating whole house.
-> Use an electric blanket on your bed (or your side of the bed) to keep it warm when the rest of the room is cool.
-> A portable heater can be a warm addition to a single room, transforming it into a cozy space. That way you don't have to pay for heating the entire house, particularly for rooms that aren't in use.
— When it comes to heating your house, consider getting a programmable thermostat and keep the house set to 68 degrees. If you can, set it even lower at night and try some of the above tips to keep your bedroom comfy.
— You should also have your furnace or heat pump tuned up and your ducts cleaned and inspected. If you have paper filters, change them seasonally (or more often if you live in areas with higher dust), and if you have washable ones, be sure they are clean. A dirty filter means your furnace has to work that much harder, costing you money. If your heating unit is older, it might be time to replace it. Contact your utility company to see if they offer any incentives or rebates on newer, more efficient appliances.
— There are some inexpensive options you can use that help stop air leaks around windows and doorframes. Weather stripping around outside doors and caulk around window edges help block out that cold air. The same is true of window air conditioners. If you can remove the AC unit and utilize the window instead, that will be the most cost effective option. Otherwise, there are winter covers you can get for it to shield you from the cold. It might also be a good idea to add some additional insulation to your attic. Since warm air rises, you want it to stay put in your house and not have easy passage to the outdoors.
— Some utilities offer budget payment plans that take those high seasonal bills and spread them out over the year. Though the dollar amount is not reduced in total, it does make it easier to budget each month. Other services sometimes offered by utility companies include a free house inspection that will give you some tips on what you can do to improve your home's energy efficiency.
And remember, home improvements such as a programmable thermostat, better insulated attic, and preventing air leaks around windows and doors will assist with cooling in the summer, and help provide you with year round savings!