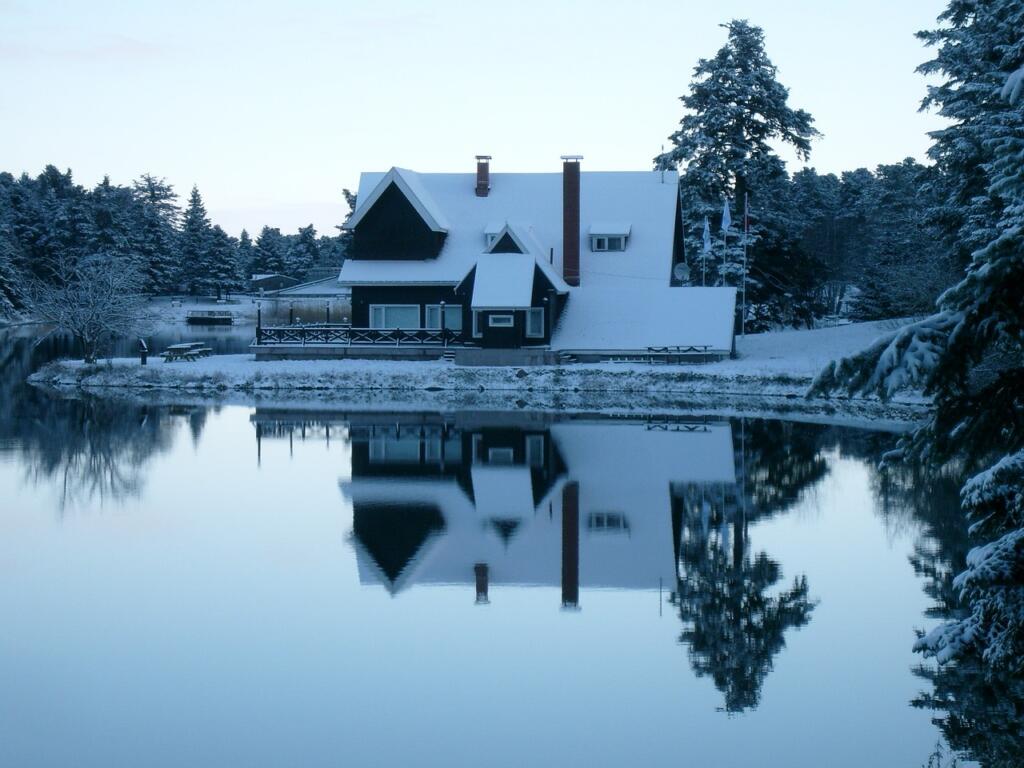 When living on a large body of water or a lake it seems like the elements provided by Mother Nature are amplified.
As winter comes there are several steps that you should take to help protect your lake home from these elements. Some of the harshest winters can be found on some of these lakefront locations.
It doesn't matter if you decide to ride these elements out or if you want to batten down the hatches and wait for spring these precautions will save you time and money when the warmer months arrive.
Follow these simple steps to winterize your lake home.
Check Out Your Roof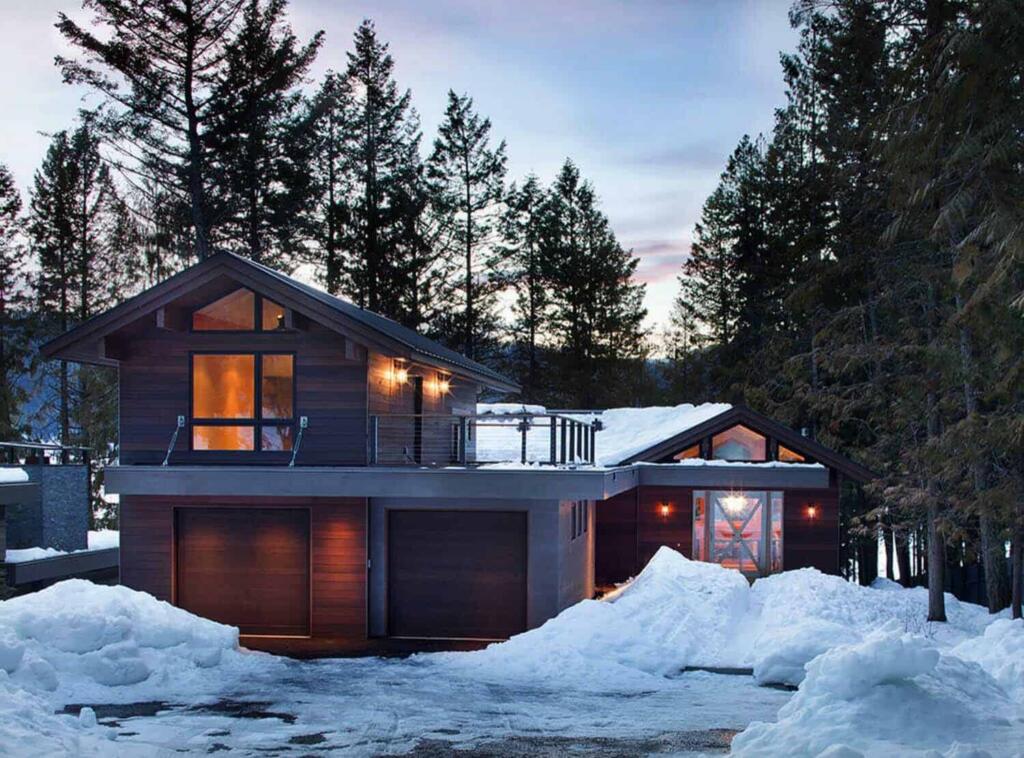 No matter which type of roof, when it's time to winterize your lake home, you will need to check it for signs of damage or aging.
If you have a shingle roof you will need to make sure there are no cracked shingles that could be blown away which could cause a leak that could mean significant damage.
This could be especially bad if the snow stays on your roof for most of the winter.
Make sure to secure or replace the shingles if needed. You can secure a loose shingle by placing silicone under it and then nail it in place for good measure.
If you have a metal roof, make sure you check the screws that hold your roofing materials down. If you have loose or missing screws they will need to be replaced.
It is not a bad idea to place a touch of silicon in the screw hole before you put the screws back in. With these precautions, you will keep your roof from developing any leaks that could cost you in the spring.
Windows and Shutters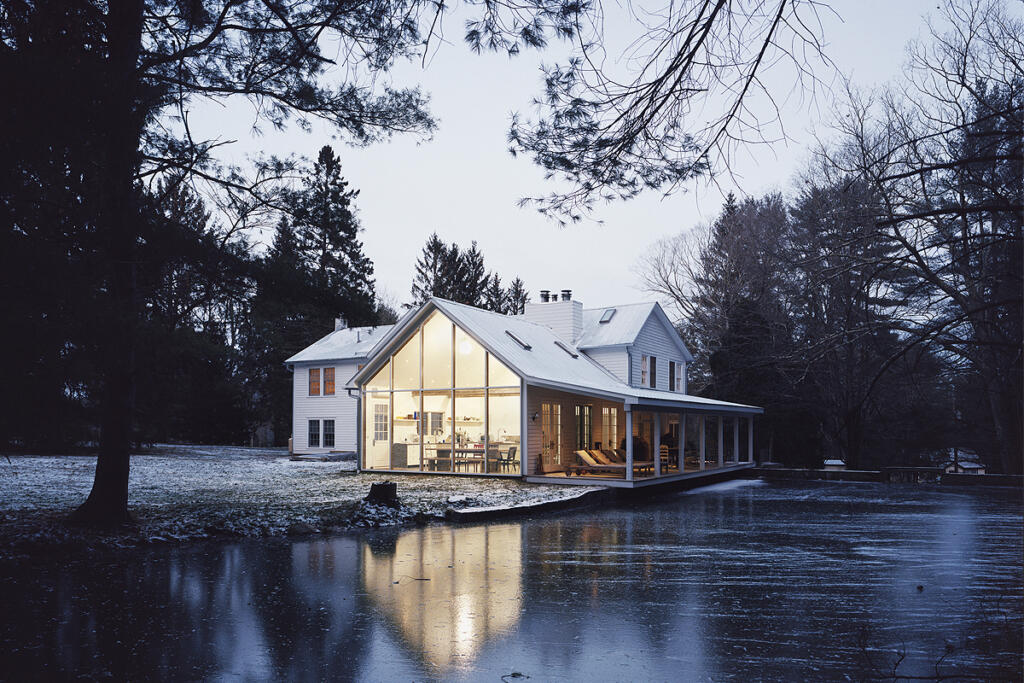 Your windows are very important when it comes to stopping air invasion into your home. If your windows are not tight, they could allow the cooler air to invade your home making it difficult to heat.
Make sure you check around all of your windows to see if the window seals and gaskets do not need to be replaced.
Check for any daylight that you may see around your windows and window frames. The daylight you see is where external air enters your home.
Seal these cracks or holes with silicone or caulking.
Be sure to check your shutters to see if they are in working order. Closing the shutters before you leave your lake home for the winter will protect your windows from the harsh winter winds that can pound your lake home.
Plumbing and Pipes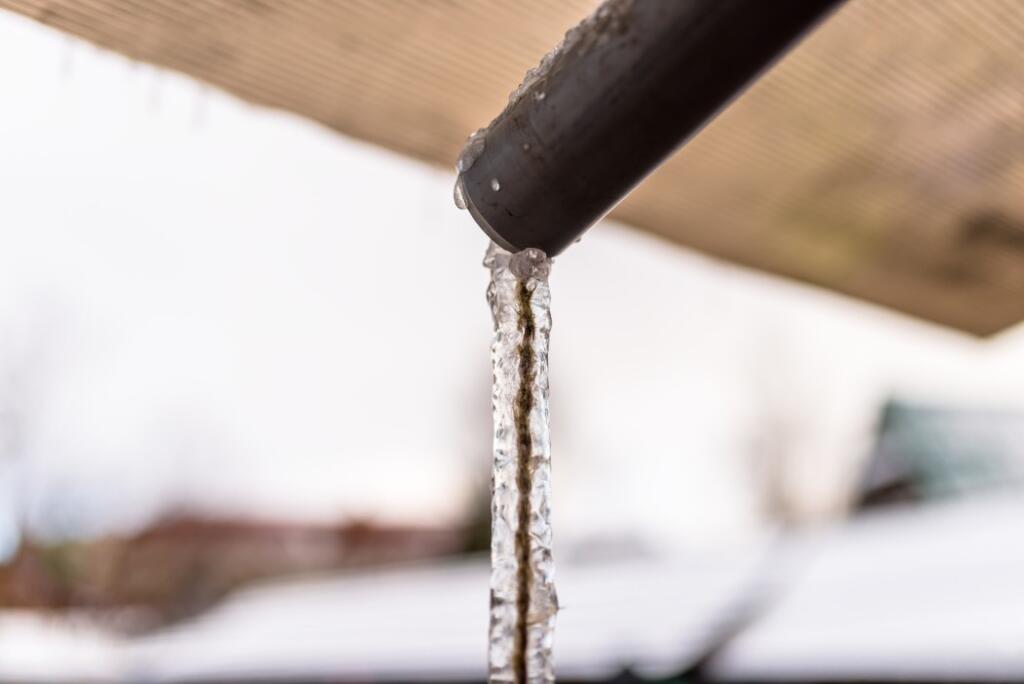 This is a very important step that must be taken when you are preparing to winterize your lake home for winter. Be sure to stop any leaks that you may have so when you insulate the pipes your insulation will remain dry.
It is very important to insulate any exposed pipes. If your exposed pipes do freeze, they will burst when they thaw. A burst pipe is a very costly problem that you will definitely want to avoid at all costs.
If you are planning on leaving your lake house for the winter it is also a good idea to drain your well tank. This precaution will prevent your tank from freezing and cracking.
It is also a good idea to pour antifreeze down your drains. Some of the antifreeze will be trapped in the elbow traps of your drains and will prevent them from freezing and bursting. Also, you will want to pour some of this antifreeze down your toilets for the same purpose.
Take these precautions to winterize your lake home to prevent any damage that could cost you big in the spring. When you return, you can spend your time enjoying the lake instead of working to fix your home!
For more Lakehomes.com advice for winter, catch our "How to Prepare for Pipes for Winter" and "Winterizing your Boat" stories and more here.