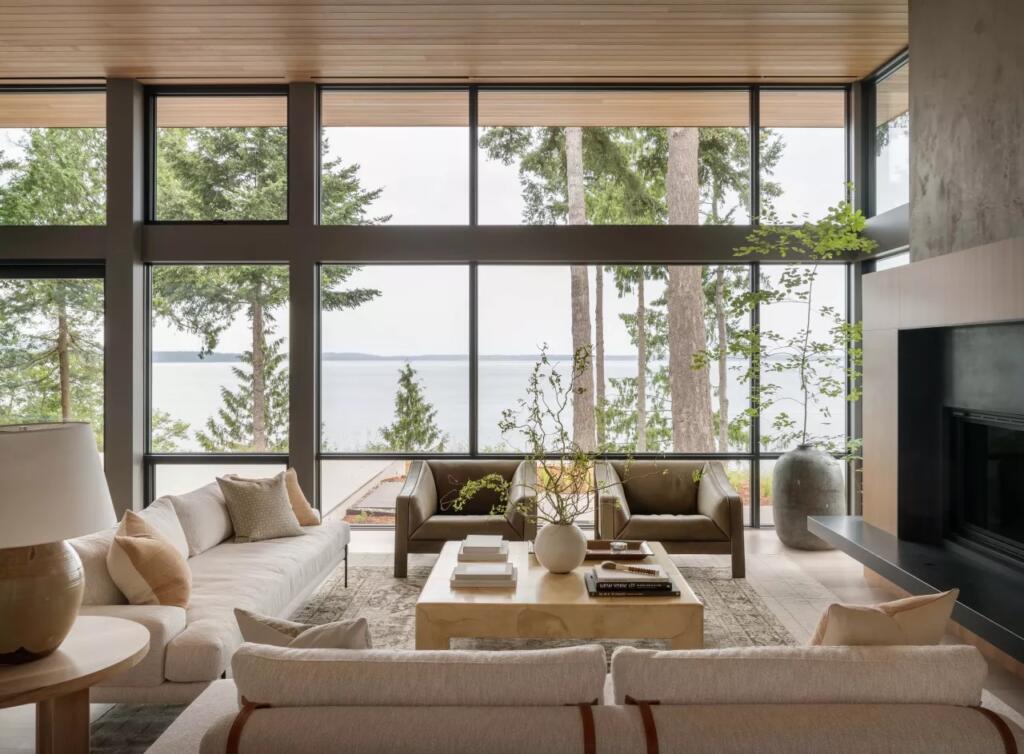 As we sheltered in place last year, we adapted to a different style of living. We all learned to work, play, school—and live life—in virtually every square inch of our homes. As lake lovers, we also connected with nature in a big way to cope with the isolation we felt from the global pandemic. Fast forward to a refreshing new optimism forecasted for 2022.
In the new year, interior design trends take on a hopeful, more upbeat attitude with continued emphasis on sustainability and all things natural. Simplicity is key, with minimalism on the rise due to more time spent between our own four walls. Out with visual clutter and jarring hues—and in with serene, spare spaces and calming color schemes. There is also a well-balanced integration of timeless classics with retro whimsy as well as organic and Zen elements. The importance of the home office and multifunctional living spaces also plays an essential role in the renewed aesthetic of 2022.
Color Cues: Basic Neutrals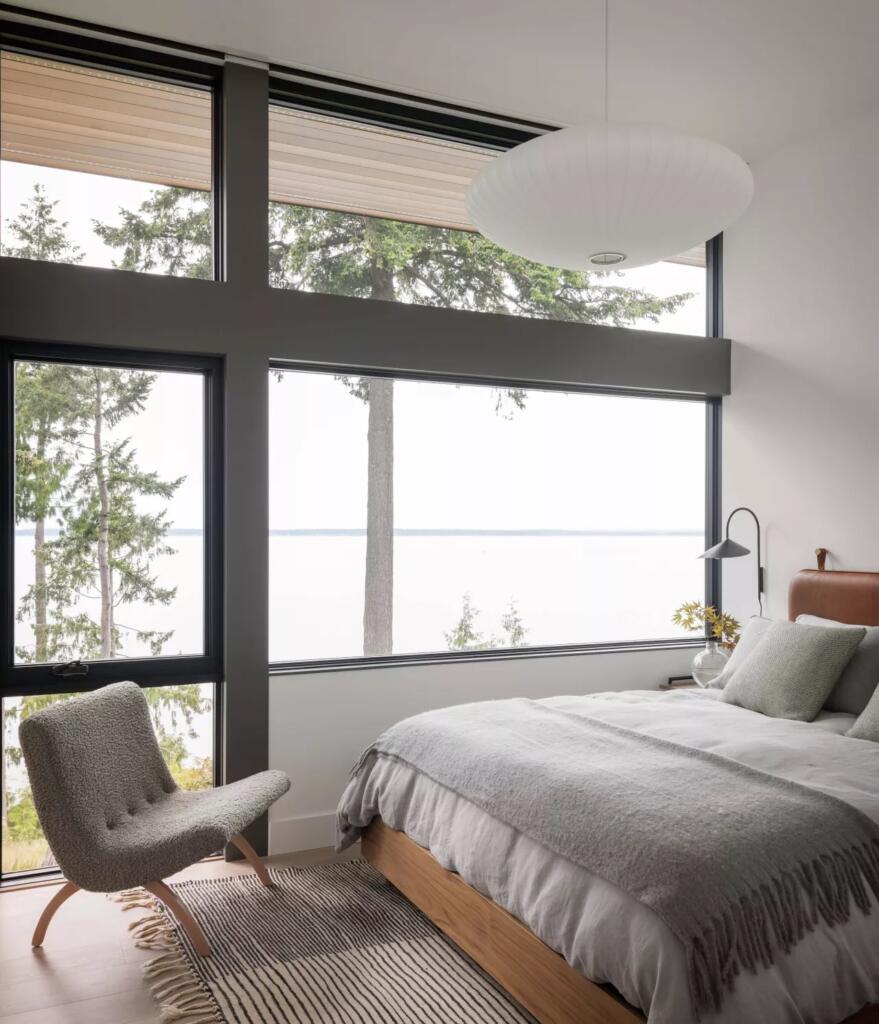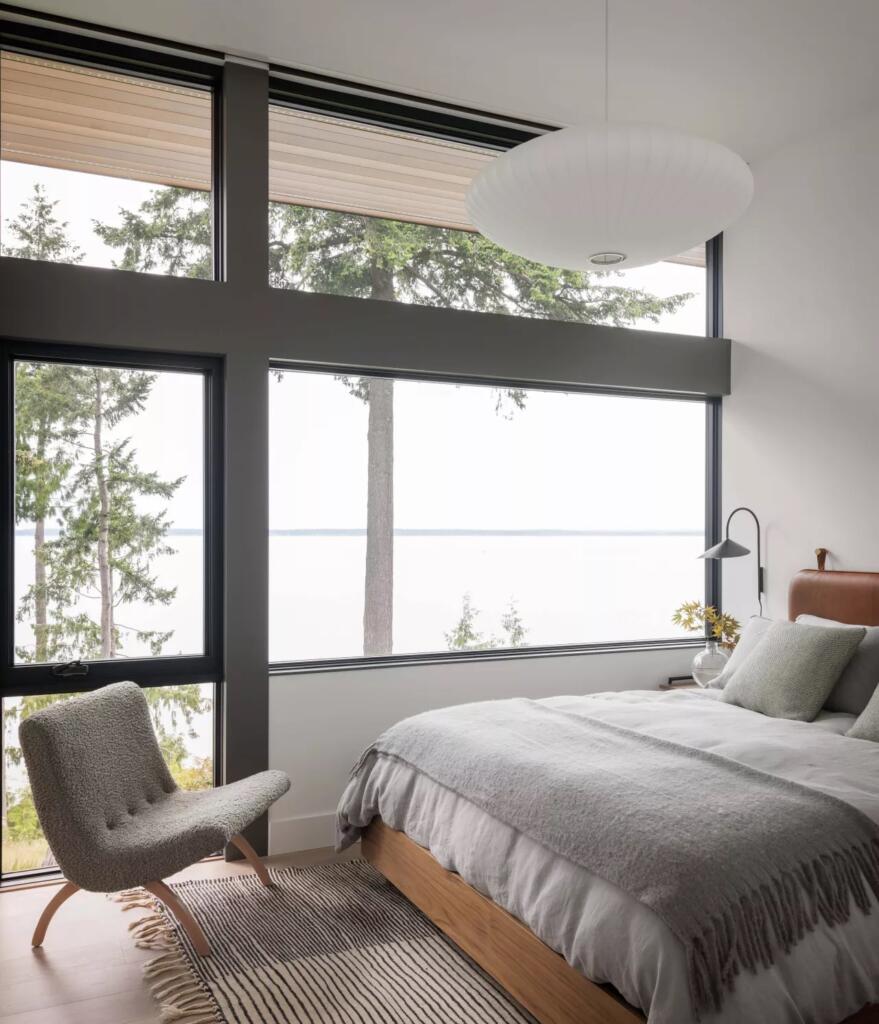 The pandemic only furthered our desire for neutral hues that inspire relaxation and a deep sense of tranquility magnified by comfort. The trend coincides with our newly found respect for all things natural and soothing to the eye. As people spent far too much time at home, some found bright details disconcerting and began moving toward the tried-and-true basics. Think Brave Ground, the Dulux color of the year in 2021. Soft shades of white, ivory, gray, beige, and other muted tones have since become faithful base colors that blend beautifully with our natural surroundings. Both warm and cool neutral tones apply, depending on your style and desired color palette.
Luminous Pales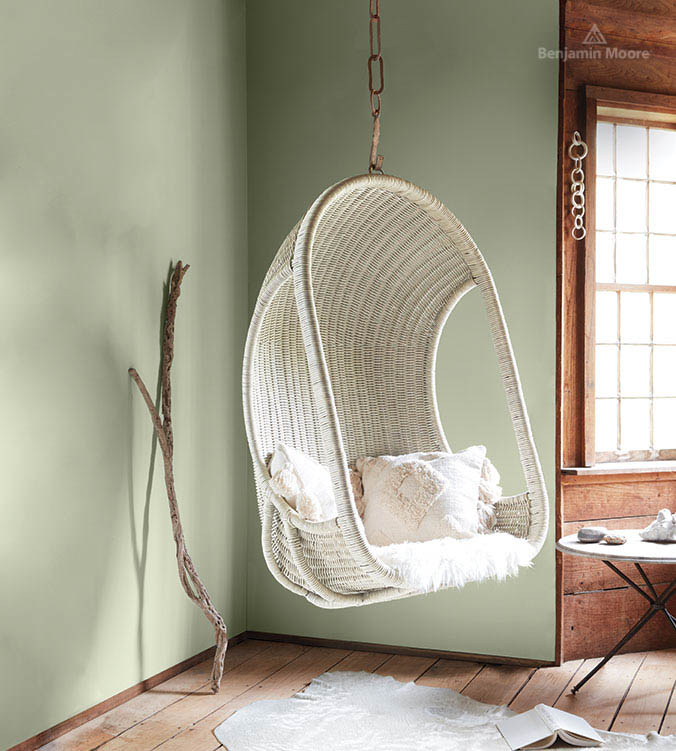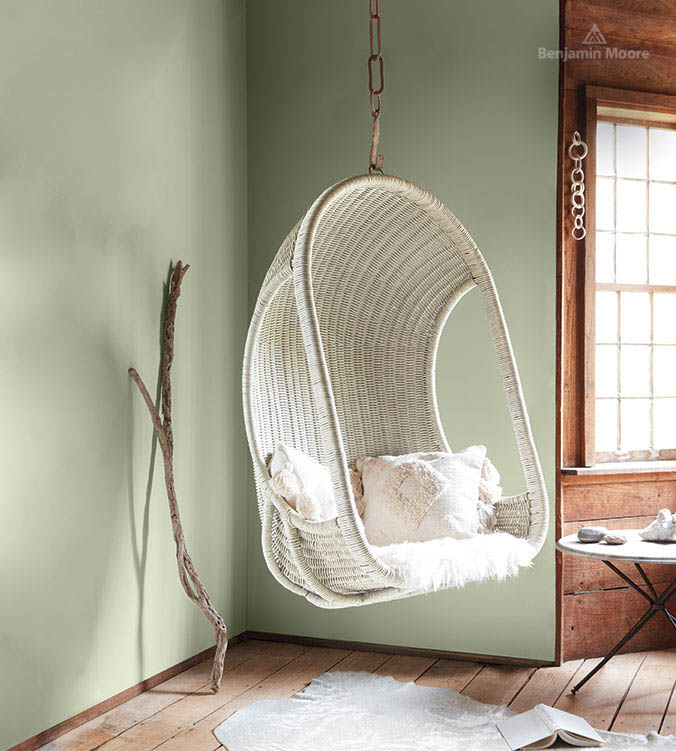 With the introduction of Benjamin Moore's 2022 Color of the Year, October Mist, along with their Color Trends 2022 Palette, we see an inspiring mix of meditative hues intended to bring an effortless harmony to the home, no matter your design style. "Evoking the silver-green stem of a flower," says the well-known paint brand, "October Mist creates a canvas for other colors—and your imagination—to blossom." The diverse color collection offers an invigorating array of luminous pales that can anchor any space, nurture your environment, and inspire creative expression.
Well-Rounded Edges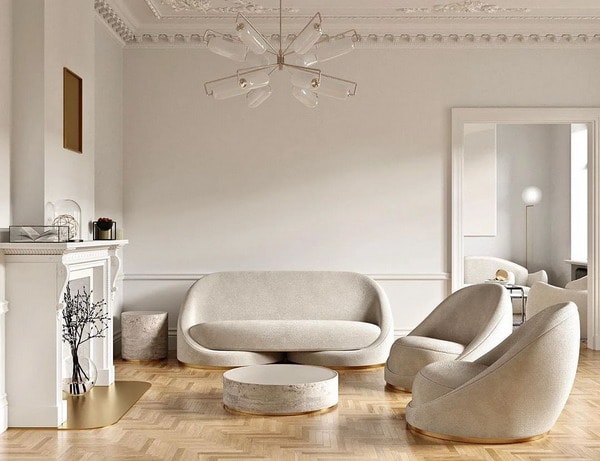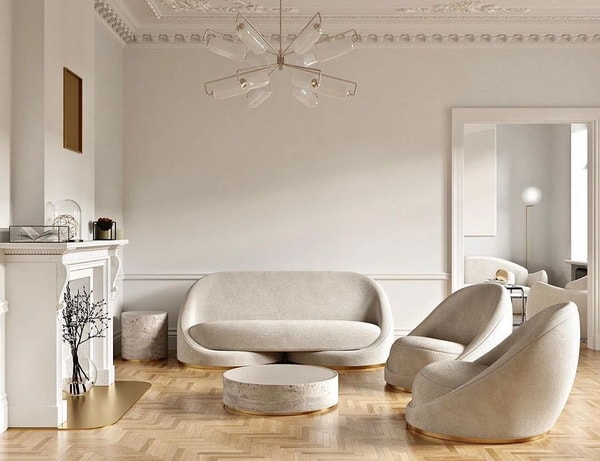 Emerging as a design trend during the pandemic, curvy shapes continue to thrive in 2022. The soft rounded edges of sleek sofas, chairs, tables, and other home furnishings bring a stylish romantic vibe to any room as they also complement straight edges and angled pieces. Decidedly feminine and forgiving, rounded furniture introduces a throwback element from the modern era that creates a surprisingly fresh aesthetic when mixed with both contemporary and vintage pieces.
Natural Appeal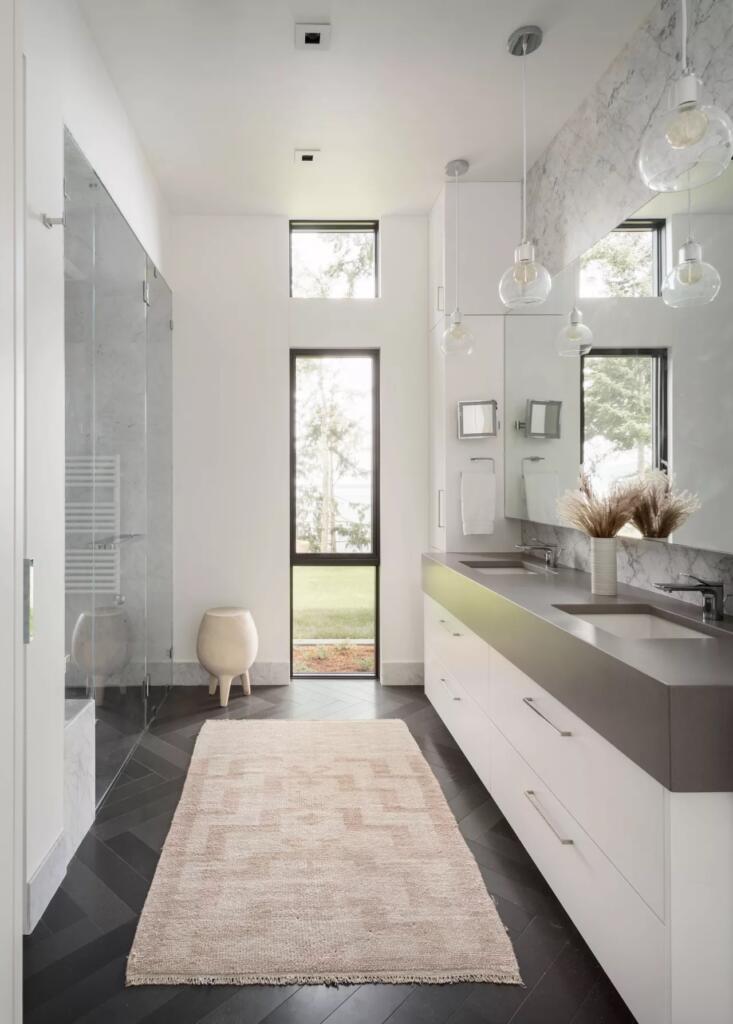 After spending more than a year at home, nothing has become more important than our connection to nature and preference for natural materials. The trend is showing up everywhere, from fabrics and finishes to the placement of windows in unexpected places to create a visual connection to the great outdoors. There is a tactile earthiness—and simple elegance—found in surfaces such as white Carrara marble, onyx, dark basalt floor tiles, stone, granite, and natural woods. Lavish textiles made of natural fibers such as cotton, wool, linen, and silk enhance the look, as does foliage and plant materials collected from your own backyard.
Minimalism Meets Vintage Charm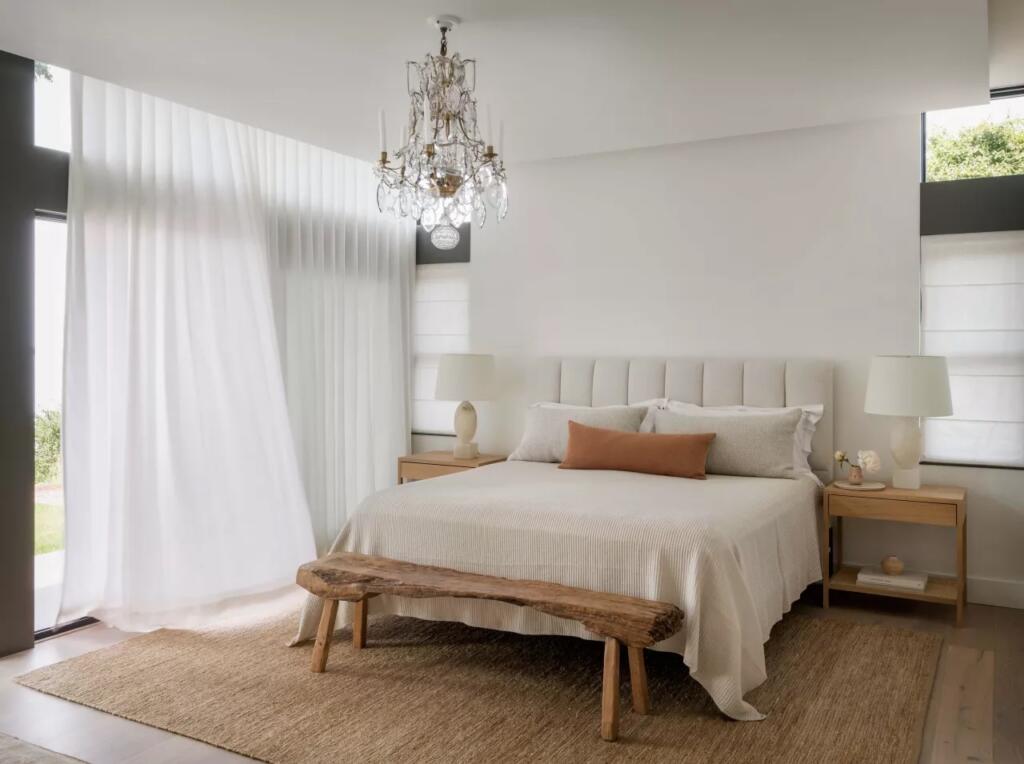 As we learned to focus on the central purpose of each room in our homes, minimalism became our credo and remains so in 2022. But make no mistake—this look does not by any means need to appear austere or void of personality. Quite the contrary, as decluttering your spaces will evoke peace of mind, a sense of freedom, and a satisfying state of well-being. Carefully consider the functionality of each room and keep furniture choices simple by using one or two primary materials. In this bedroom, both rustic and refined light woods are compatible. Contrast with varying textures for visual interest and keep your color palette soft and neutral with shades of white, cream, beige, or gray. Minimize accessories to infuse rooms with the presence of air and beautifully unadorned floor and wall space.
A hint of vintage charm offers the ultimate fashion statement that will energize your minimalist spaces in 2022. One brilliant piece, such as this antique Baccarat crystal chandelier, is all it takes to elevate a room from stylish to stunning.
Office Efficiency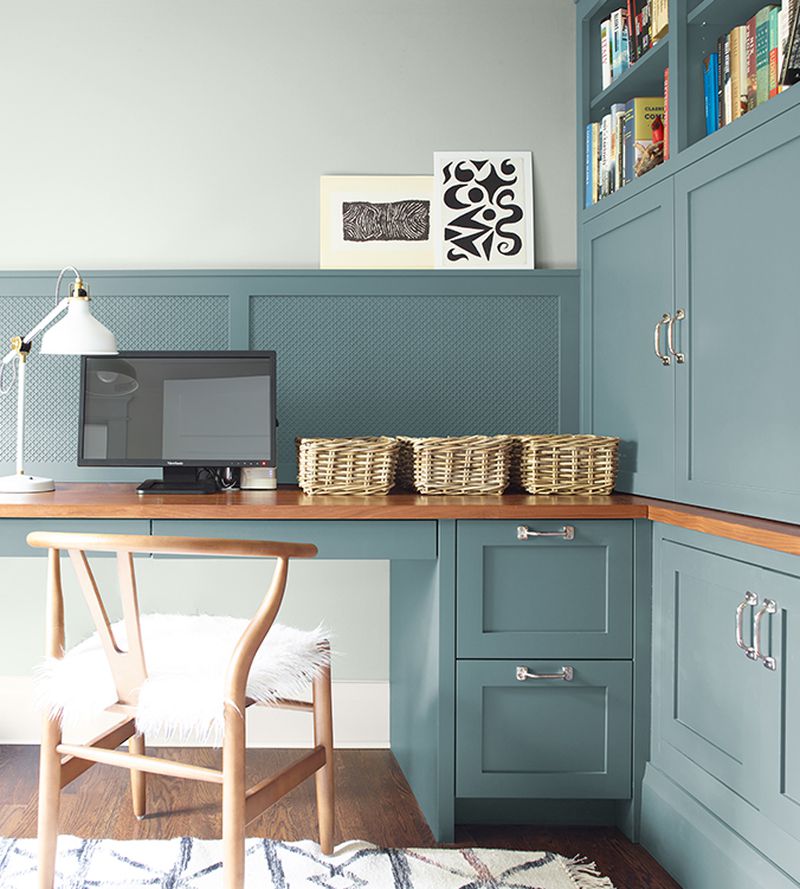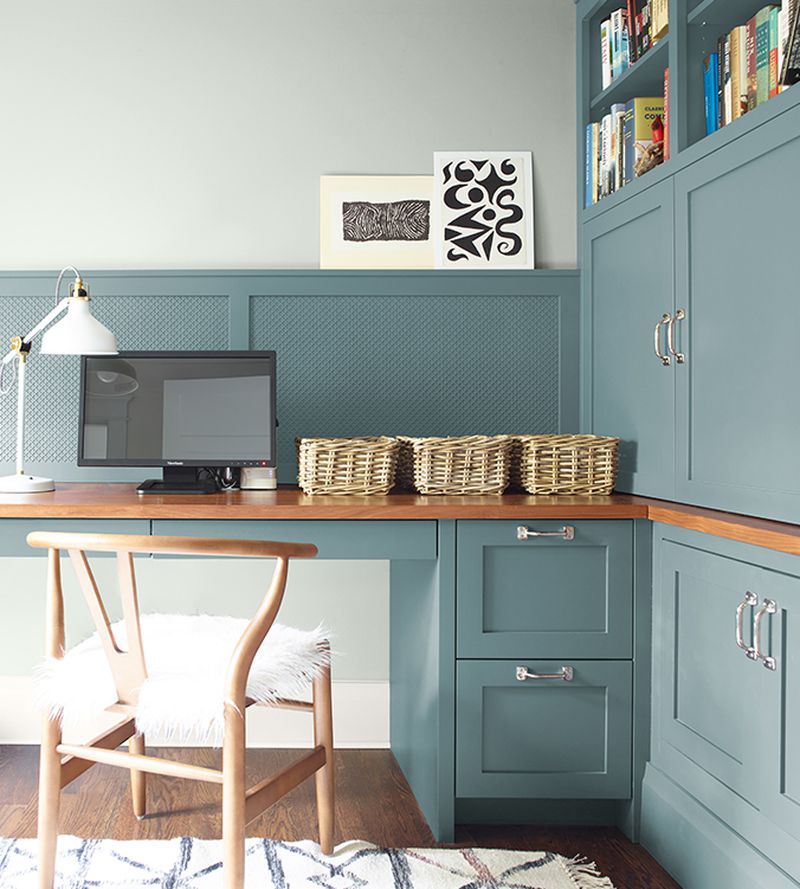 In 2020, working at home became the new normal and continues today for many households. Equipping an efficient home office space with comfortable seating has become essential for most, whether you work there full time or a few times a week. Proper lighting is critical, with both task lighting and natural light from a nearby window preferred. Electrical outlets and Wi-Fi access are also important considerations when planning your workspace. If a home renovation is out of the question, look for a quiet space or nook within your home that can accommodate a small desk and chair.
Garden Green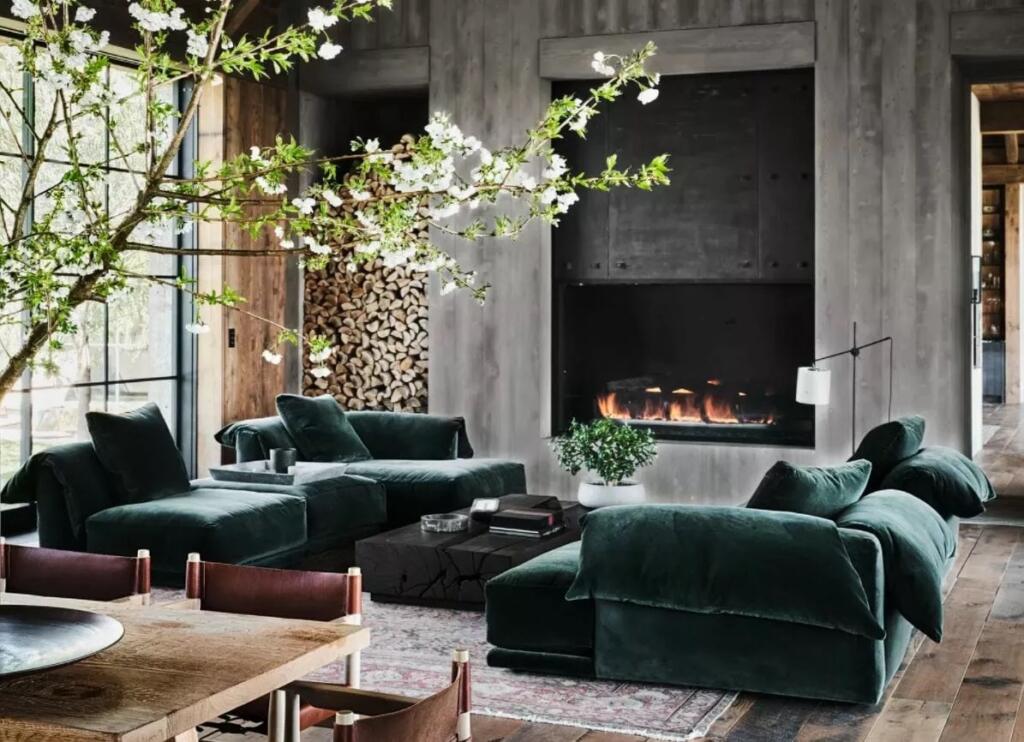 For many of us, this global trend emerged during the quarantine conditions of the pandemic. When we all started to miss the fresh air and mental release of regular outings, the home garden trend took hold even stronger. During this intense isolation, we began bringing more and more greenery indoors and felt deeply comforted by the mere presence of plants. The trend has gained traction in 2022, and caring for potted plants has transcended beyond a hobby to a joyful obsession.
When planning your indoor garden, remember to keep plants to a minimum. If there is an overabundance, your rooms become cluttered and less serene. One or two large statement plants placed strategically will create more visual impact without overpowering the space. Matching pots or containers similar in style will ensure continuity, and don't forget to consider sunlight requirements when selecting your plants.
Multifunctional Spaces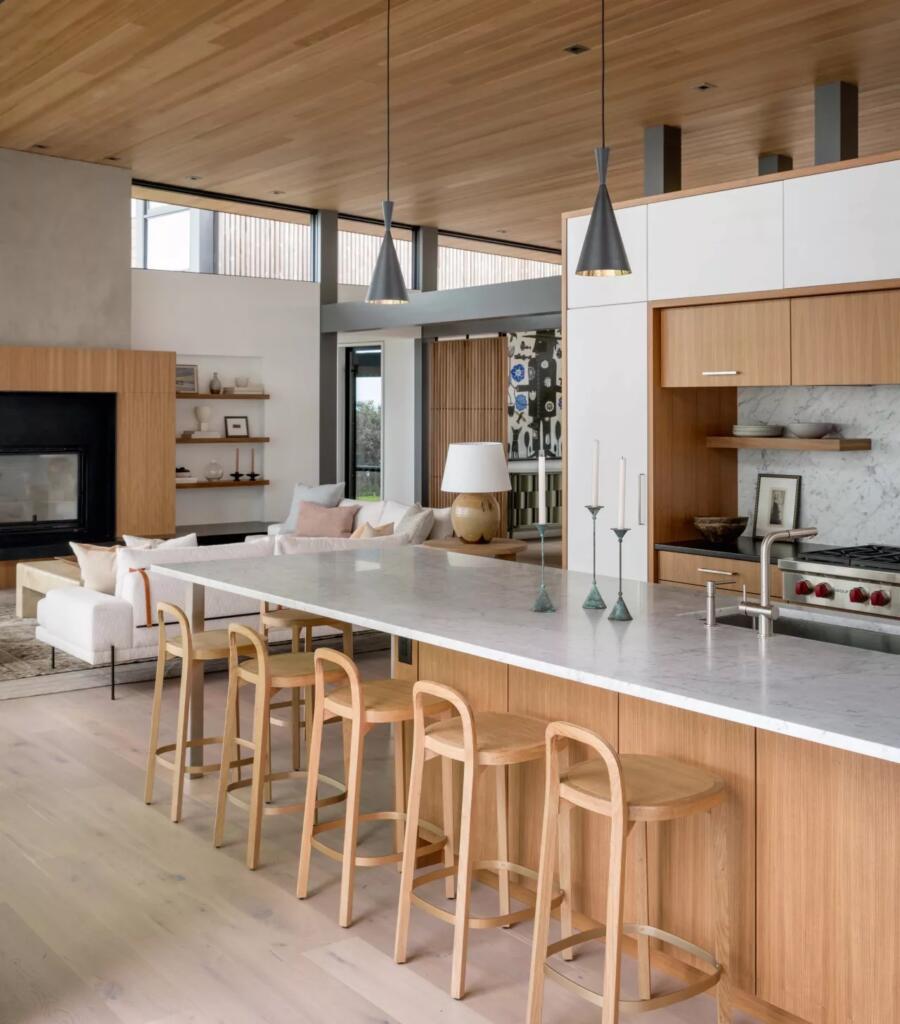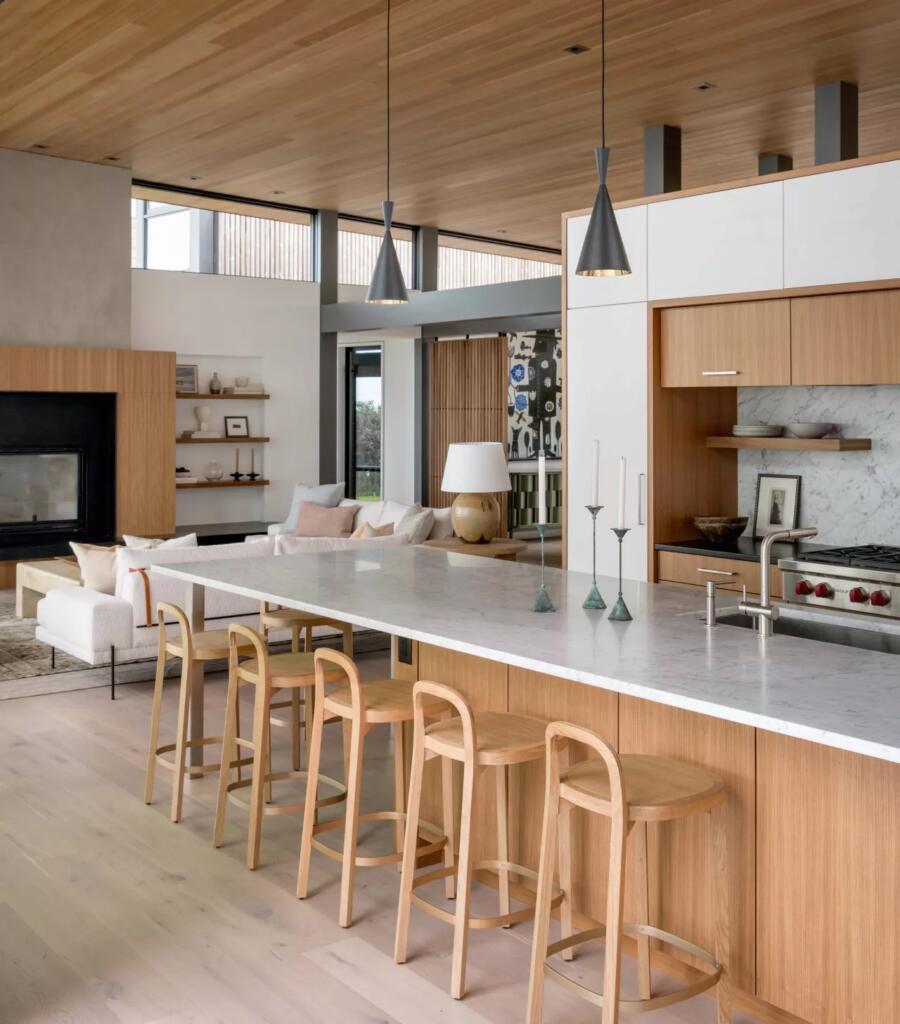 Single-use rooms are fading into extinction as today's families dictate multifunctional spaces to accommodate modern lifestyle demands. Long gone are the walls that used to separate kitchens from dining rooms and living areas as we move toward more fluid and multifaceted spaces throughout our homes. Dwellings during the pandemic became much more than simply a place to shelter. Our houses became gyms, home offices, recreation areas, and study nooks. The kitchen became a highly organized and functional space for gathering, cooking, and eating at home. When living spaces needed to be partitioned off at times to create a much-needed sense of privacy, we adapted with sliding screens, glass and metal doors, heavy curtains, and other innovative solutions.
This trend continues to evolve in 2022 as homeowners redefine their essential needs. Today, we're taking a closer look at the opportunities each room in our homes offers—even vertical space—so we can make the most of every square inch, nook, and cranny.
For more design inspiration and top trends from the experts, visit Decorilla. From all of us at Lake Homes—here's wishing you and yours a beautifully refreshing 2022!