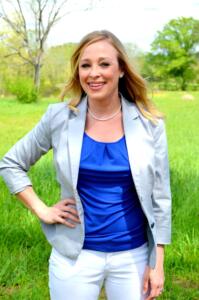 UPDATE 5/2: Nicole's episode is now set to air this Sunday, 5/8/16 at 7PM central! Be sure to tune in!
UPDATE 4/29: HGTV has made changes to their Lakefront Bargain Hunt schedule and Nicole's episode has been pushed back to a later date. We will have another update when it is rescheduled and set to air.
Tune into HGTV's latest episode of Lakefront Bargain Hunt this Sunday, May 1st at 7 p.m. Central to see Lake Homes Realty's Logan Martin Lake agent Nicole Anderson Walters!
Nicole, who is a seasoned Logan Martin Agent, will be helping a couple from Alabaster find their dream home on Logan Martin after they spent years taking weekend trips to the area.
Lakefront Bargain Hunt features families who are seeking to purchase a lake home on a budget. Each episode highlights a different lake and local expert real estate agent.
Nicole is the second Lake Homes Realty agent to be featured on the show this year; Justin Dyar and Smith Lake were featured earlier this month.
For more information on Nicole's upcoming episode, visit the Lakefront Bargain Hunt website.