As any lake lover would agree, owning a lake home is a dream come true. Surrounded by serene nature, a plethora of outdoor activities and a carefree atmosphere, a lake environment is certainly an ideal place to call home. However, many people who dream of owning a lake house might write it off as an impossible fantasy– one that's only possible once you've achieved a certain level of wealth. While this may be true in an expensive lake area, there are several lake regions in the U.S. that are both thriving and affordable. Check out five lake areas with lake homes listings that have been included in the top 10 most affordable lake areas in the country.
Branson, MO (Table Rock Lake & Lake Taneycomo)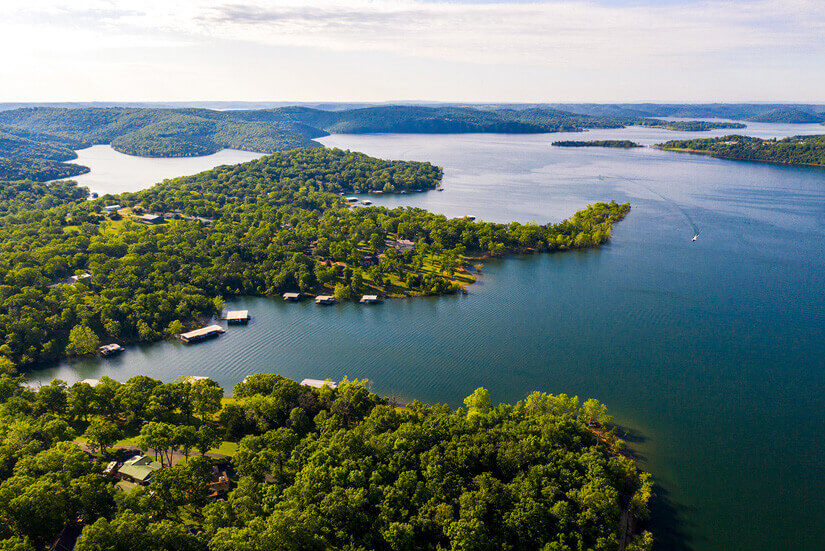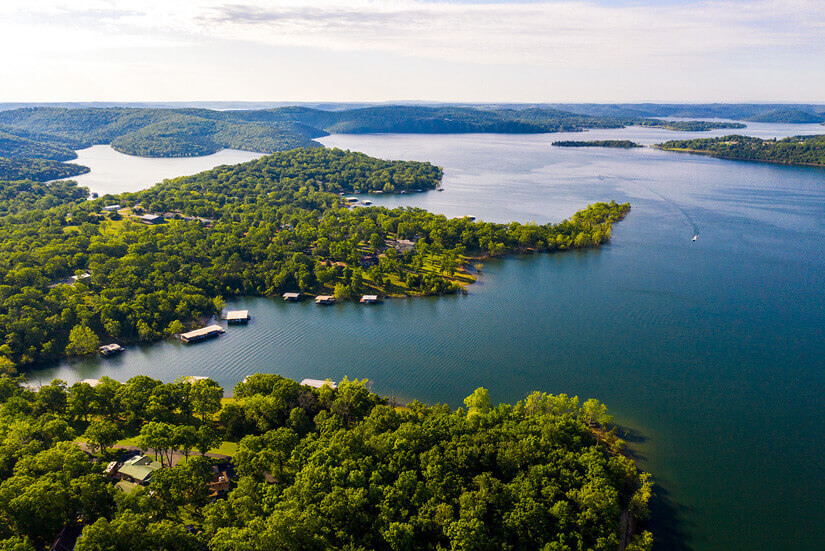 Buyers at one of these two lakes in the Branson, MO area, can find their dream home for a median price of 205,900. If you choose to settle in at Table Rock Lake, you can enjoy water skiing and paddle boarding along this large lake with 750 miles of shoreline. If you enjoy trout fishing, you might make Lake Taneycomo your home, as this lake is known for large trout populations in its clear waters. In the general region, Branson is known for the Silver Dollar Theme Park, where you can enjoy both roller coaster rides and bluegrass music.
Mountain Home, AR (Lake Norfolk & Bull Shoals Lake)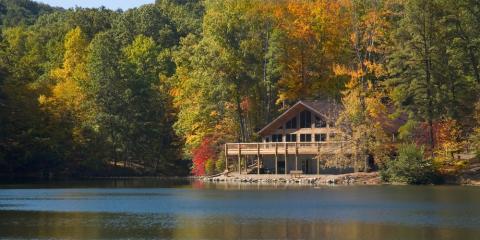 If you're less interested in theme parks and instead, you're seeking a quiet and peaceful atmosphere, you'll want to look at Lake Norfolk or Bull Shoals Lake in Mountain Home, AR, where the median home price is $174,900. At both of these man-made bodies of water, lakeside dwellers can enjoy scuba diving, fishing, and boating. There's also plenty of opportunities to go camping nearby. With the open space and smaller crowds, you'll be able to enjoy nature in an undisturbed way.
Jamestown, NY (Chautauqua Lake)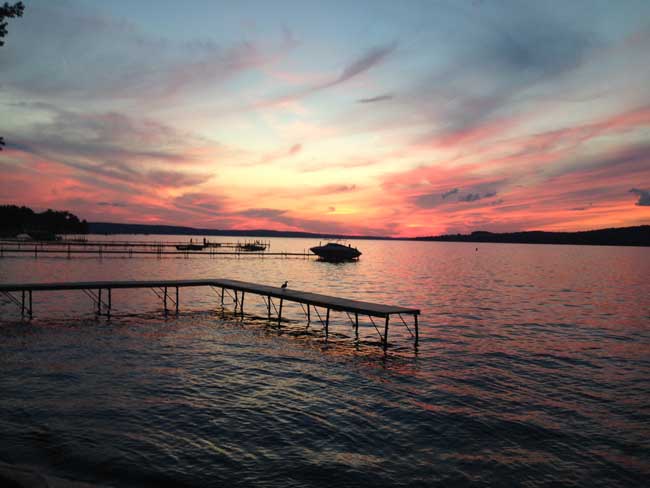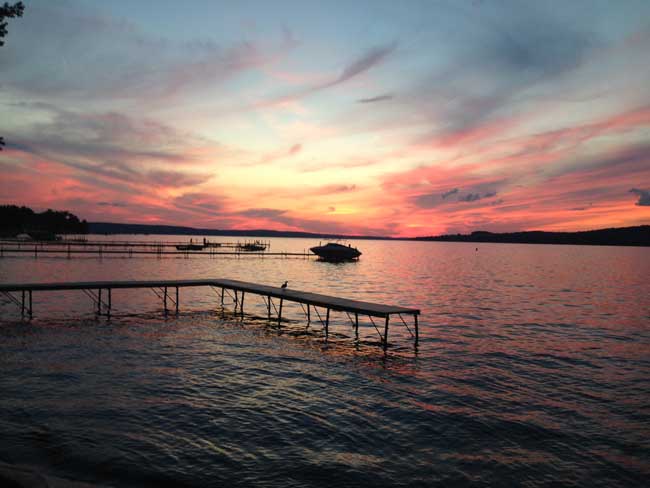 Chautauqua Lake is included in Lake Home Realty's top 10 real estate areas in the state of New York– and with good reason. Near Lake Erie, it's recognized for its swimming beaches, boating, and fishing opportunities. There's also an attractive comedy scene in Jamestown, NY. This town hosts the Annual Lucille Ball Comedy Festival (Jamestown is Lucille Ball's hometown) and claims the interactive humor museum called the National Comedy Center. For both a good swim and a good laugh, look no further than Chautauqua Lake, where the median home price is $59,900.
Sevierville, TN (Douglas Lake)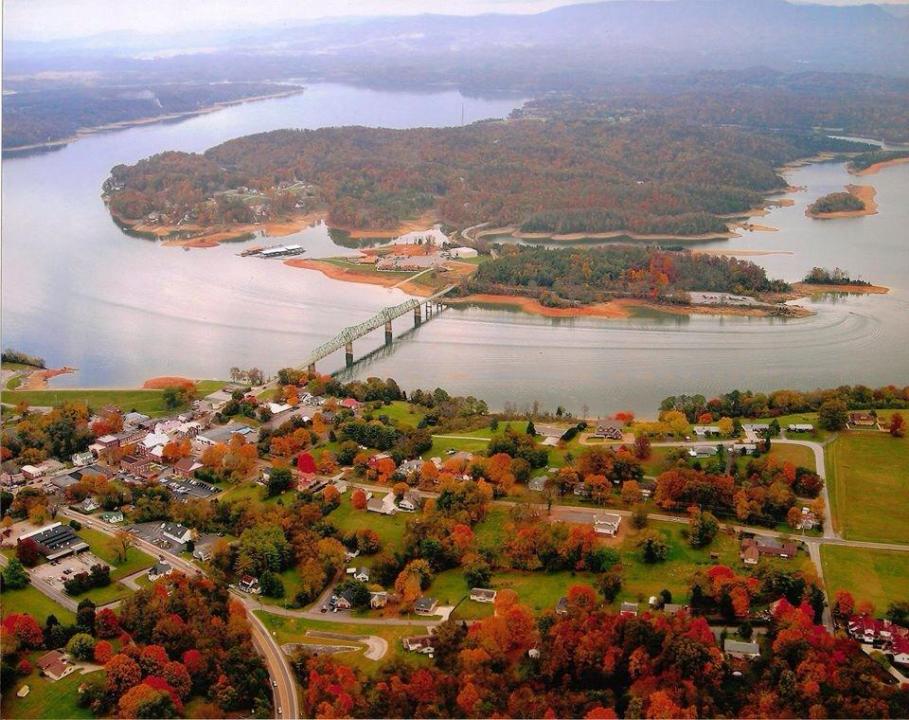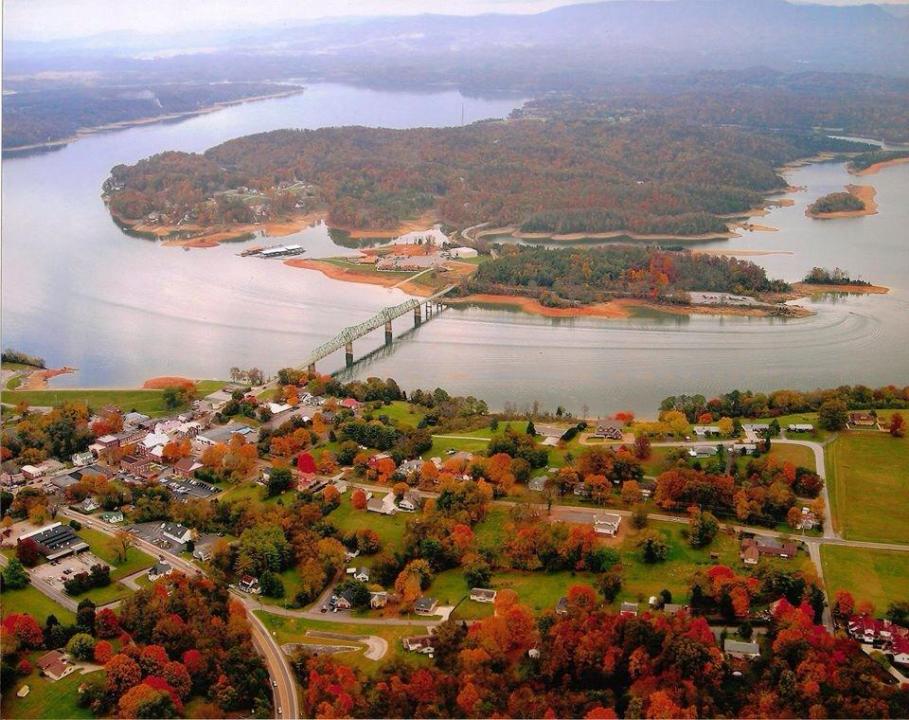 Lucille Ball isn't the only famous name that's represented among these affordable lakes — Sevierville, TN is the hometown of Dolly Parton, the irreplicable country music legend. This area is also known for Douglas Lake, which has a reputation for good largemouth bass and crappie fishing. This lake also neighbors the Smoky Mountains near Gatlinburg, Tennessee — an area with mountain views and pancake shops that draw many tourists each year. Here, the median listing price is $252,500.
Each of these lake areas truly offers the best of both worlds — a combination of exciting lakeside activities and affordable prices. If you're looking for a bargain price, we hope you check out one of these markets!