Located in northern Idaho, Lake Coeur d'Alene dazzles even the most devout land lovers with its centuries-old history and breathtaking natural beauty.
Fed by the Coeur d'Alene and Saint Joe rivers, Lake Coeur d'Alene is the second largest, naturally occurring lake in the region, with a shoreline stretching more than 100 miles.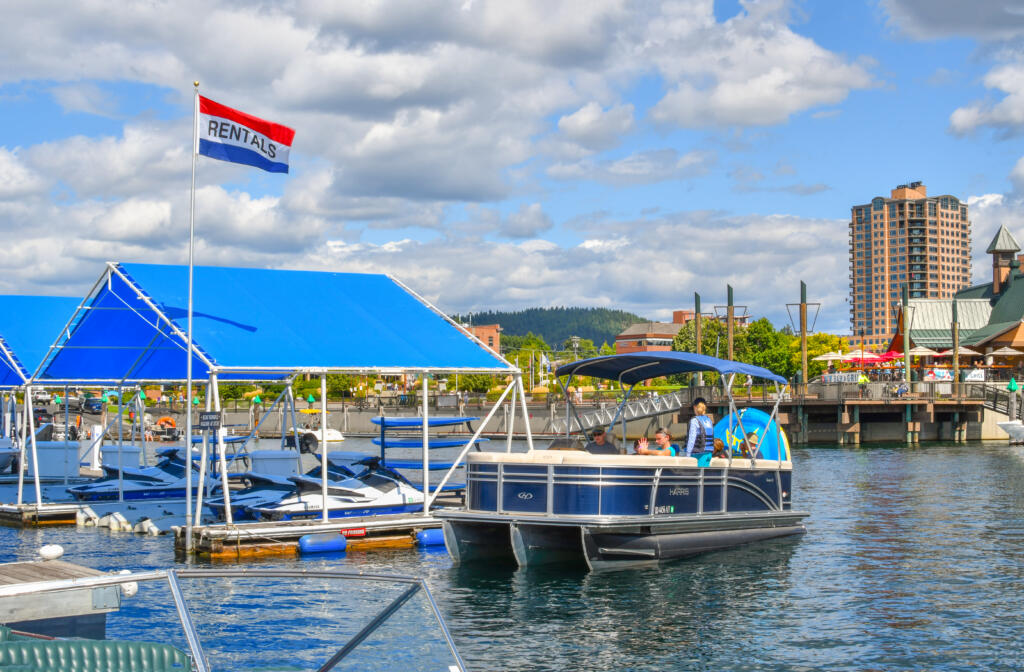 A Look at Lake Coeur d'Alene History
Lake Coeur d'Alene's story began long before North America's first inhabitants occupied the land, forming as glaciers melted and flooded the area during the last ice age.
Later the Coeur d'Alene Native American tribe occupied the lake as well as more than four million acres of land in Washington, Montana, and Idaho.
Today, the Coeur d'Alene people own the southern third of Lake Coeur d'Alene and its submerged lands, and several miles of the Saint Joe River and its submerged lands, as part of the tribe's protected reservation.
European settlers arrived in the early 1800s, bringing with them the fur-trading industry; and by 1887, the town of Coeur d'Alene was established.
Lake Coeur d'Alene has changed significantly in both size and shape since its early days, largely due to Post Dam Falls operations, which caused several small lakes to merge into its present-day form.
Today, the lake continues to serve as a major component in Kootenai County's lumber industry and as a recreational hub for tourists and residents alike.
Hit the Scene on Coeur d'Alene
Lake Coeur d'Alene invites patrons to swim, fish, waterski and jet ski along its 25-mile length.
The bottom of the lake is rich with sunken cars, steamboats, and other vessels, making it a popular place for diving.
Whether for adventures above or below Lake Coeur d'Alene's surface, Coeur d'Alene Cruises offers lake enthusiasts scenic daytime tours, shipwreck dives, romantic sunset dinner cruises and more.
World-class amenities await on dry land at the Coeur d'Alene Resort, famous for being the home of the world's only floating golf green.
Located on the lake's north shore, this 4-star resort also features a luxury spa and is surrounded by posh dining, shopping,, and a thriving nightlife scene.
The Lake Coeur d'Alene area is also home to some of the nation's finest golf courses and birdwatching.
Lake Coeur d'Alene Real Estate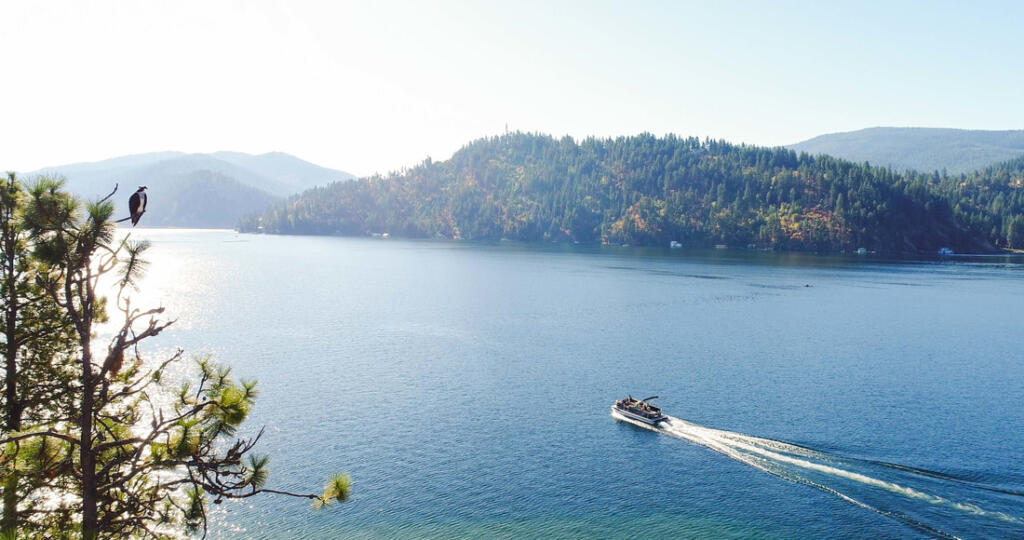 Coeur d'Alene Lake is the largest overall lake real estate market in Idaho, with current listings valued at more than $237 million.
According to the LakeHomes.com 2019 Summer Lake Market Report, there are approximately 319 properties for sale on Lake Coeur d'Alene, or 102 lake home listings and 217 land listings.
The average home price in this market is $1.7 million, the highest in the state.
With Coeur d'Alene's rich history, mountainous beauty and many scenic wonders, the demand for real estate in the market surrounding this lake will certainly continue grow.