Article co-written by LakeHomes.com intern Sarah Wright
Ah, remember when times were simpler? Sometimes we all wish life were a little bit more like the movies.
Step into the silver screen this summer with these lake-centric blockbuster movie hits and their real-life filming locations.
Dirty Dancing (1987)
Starring: Jennifer Gray and Patrick Swayze
On Location: Mountain Lake, VA, and Lake Lure, NC
In the summer of 1963, Baby (Jennifer Gray) and her family arrive at Kellerman's resort for what is sure to be an uneventful vacation. But when she meets Johnny Castle (Patrick Swayze), the resort's smooth-talking dance instructor, her summer takes an unexpected turn.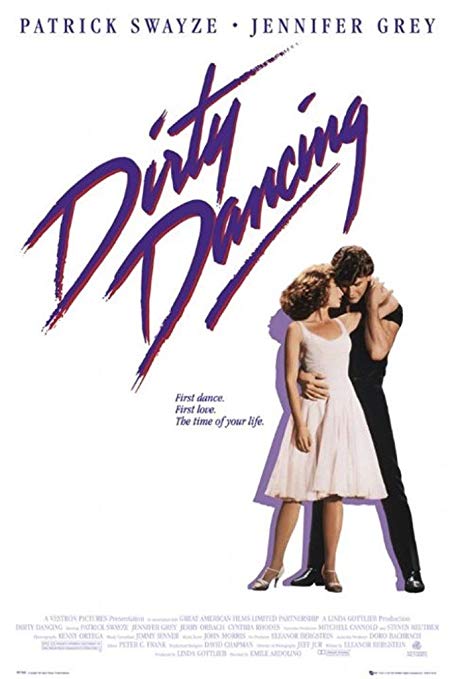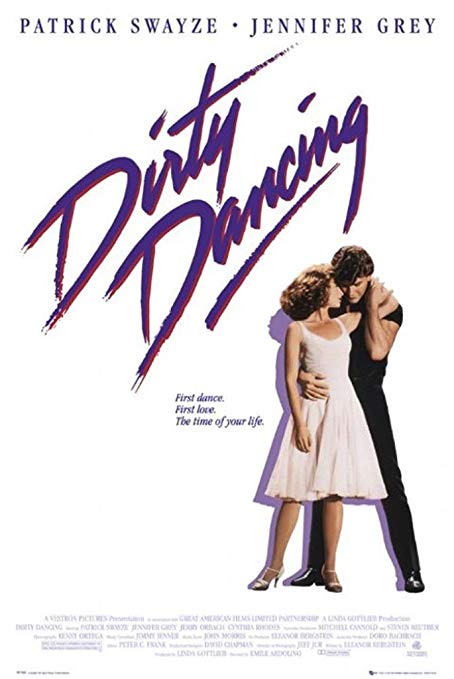 From ill-fated dance lessons with Johnny to forbidden love, Baby transitions from an awkward and clumsy girl to a confident and graceful lady.
With Jennifer Gray's empowering performance, audiences watch as Baby finds herself in the summer of '63 and learns that "nobody puts Baby in the corner."
Our first lake of the silver screen, North Carolina's Lake Lure, played host to several scenes in this '80s classic, including the famous final dance scene and all shots of the resort's staff cabins.
Each year, the lake hosts a Dirty Dancing Festival to raise awareness and support for the Pancreatic Cancer Action Network and the Chamber of Hickory Nut Gorge. The event includes a screening of the movie, a lake lift competition, and the "Kellerman's Resort" talent show.
Mountain Lake in Virginia was also featured in the film, with it's Mountain Lake Lodge serving as the fictitious Kellerman's Resort. The venue is still open today and regularly hosts Dirty Dancing-themed weekends, complete with dance lessons and a movie-inspired scavenger hunt.
However, one thing visitors won't experience at the lodge is the lake, which has since dried up.
Lake Effects (2012)
Starring: Scottie Thompson, Jane Seymour, and Madeline Zima
On Location: Smith Mountain Lake, VA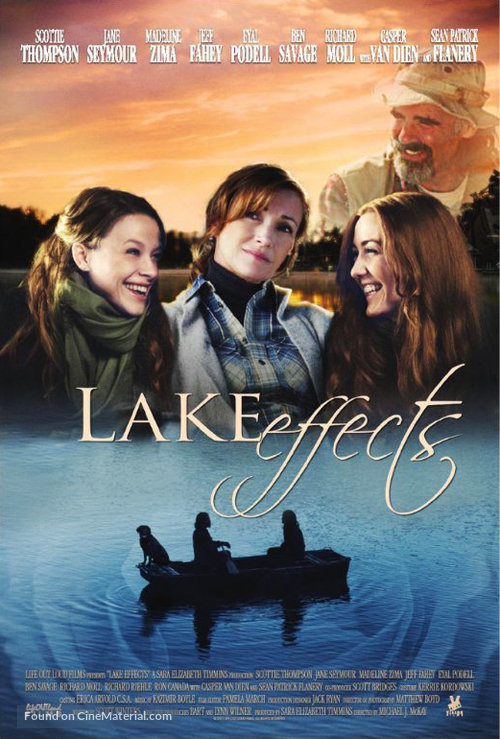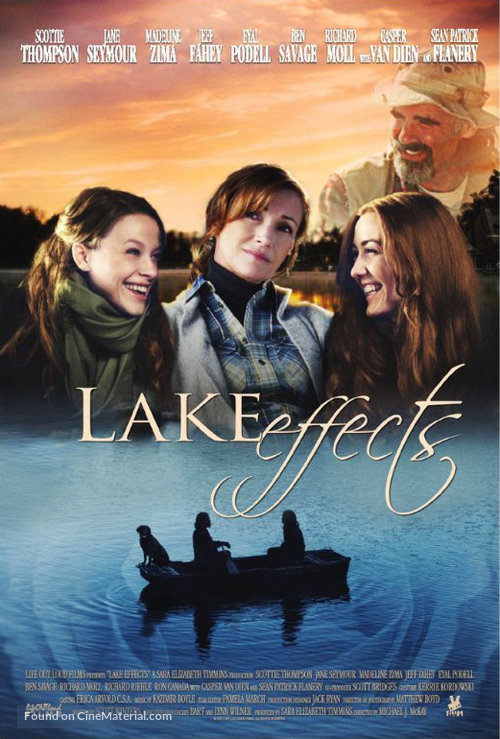 After moving to Los Angeles in pursuit of her dream to become a big-time attorney, Sara vowed never to return to her home on Smith Mountain Lake, Virginia.
But following the death of her father, she is left with no choice but to go home and settle his estate.
Through her emotional journey and reconnection with her sister (Madeline Zima) and their mother Vivian (Jane Seymour), Sara is reminded of the love her family has for her, and that there's really no place like home.
With idyllic scenes of Smith Mountain Lake throughout the movie, this Hallmark original will have you dreaming of days along the water's edge.
Other flicks also filmed on this movie lake include What About Bob and Medic Zero.
Nell (1994)
Starring: Jodie Foster, Liam Neeson, and Natasha Richardson
On Location: Fontana Lake, North Carolina
When her mother dies, Nell (Jodie Foster) is left to raise herself, alone in an isolated cabin on Fontana Lake. Years later, Dr. Jerome Lovell (Liam Neeson) discovers Nell hiding in the rafters of her secret home.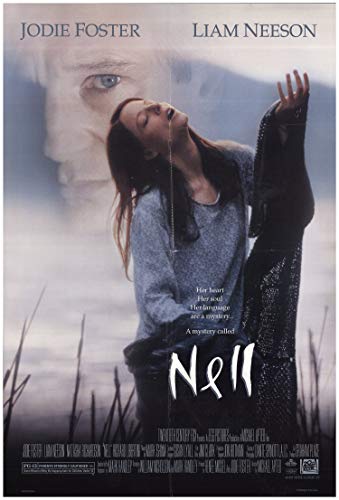 He quickly discovers Nell communicates using a language known only to her and has never experienced life outside the North Carolina mountains.
Through this captivating story, Dr. Lovell and psychologist Dr. Paula Olsen (Natasha Richardson) take Nell on a whirlwind journey from an isolated feral child, to a woman of the modern world.
The movie was filmed on location at the real Fontana Lake, located on the southern border of the Great Smoky Mountains National Park in North Carolina.
Here park visitors can enjoy hiking trails with amazing views of mountains, rivers, and waterfalls.
A Month By the Lake (1995)
Starring: Vanessa Redgrave, Edward Fox, and Uma Thurman
On Location: Lake Como, Lombardia, Italy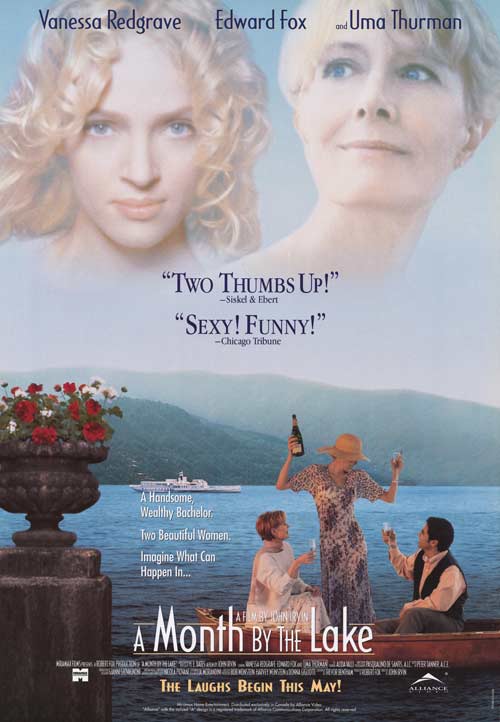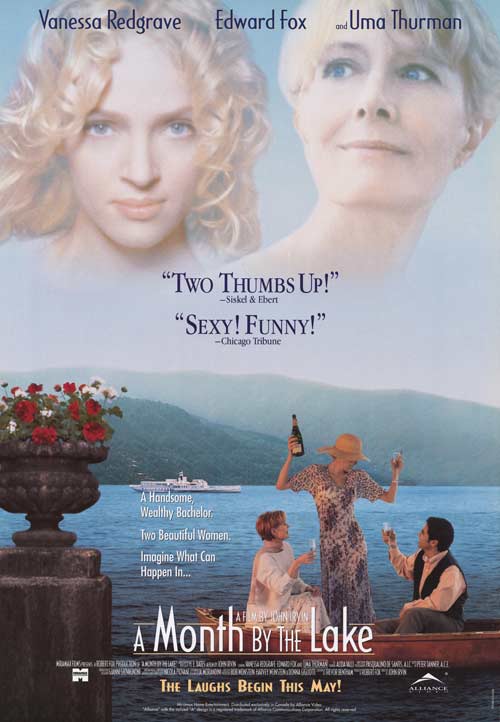 Her family vacation spot for 16 years, Lake Como has been the site of countless happy memories for Miss Bentley (Vanessa Redgrave), that is until her father dies.
When she returns to Lake Como to mourn and heal, it seems to Miss Bentley that the only people who speak her language are beautiful Miss Beaumont (Uma Thurman) — a recent finishing school dropout who is only there to have some fun — and handsome bachelor Major Wilshaw (Edward Fox).
A complicated love triangle soon forms between the three, crafting a clever romantic comedy best enjoyed by the lakeside.
Filmed across the pond on the real-life Lake Como, "A Month by the Lake" joins "Casino Royale," "Ocean's Twelve," and "Star Wars Episode II Attack of the Clones" as movies made on this popular movie lake.
Grab the popping corn and snuggle in to enjoy scenes from these great movie lakes!