It's mid-October, and the spooky season is upon us. It's time to pick out costumes, start planning Halloween parties, and buy endless bags of candy corn. This holiday is particularly fitting for those of us who live on the lake. When it comes to evoking a haunted, intriguing autumn feel, there's no better environment than a fog-covered lake and a house full of Halloween decorations. Whether you're gathering around your outdoor fire pit to tell ghost stories or turning your back porch into a pumpkin patch, the abundant trees and remote location will create the perfect spooky atmosphere. To amplify this perfect lakeside Halloween setting, we have some tips on how to turn your lake house into a fun haunted adventure.
Spooky Wreaths
By hanging a spooky wreath, you'll show your guests that you're committing to the Halloween theme before they even step into your home. Like the photo above, you can invoke the Friday the 13th theme, a scary movie that takes place on the lake. Or you can create your own DIY craft. For example, you could make a black wreath with sticks jutting out in every direction, and even place a fake crow in the mix to add a spooky touch to your door. Before entering your haunted lake house, your guests will have a small taste of what to expect.
Bowls of Treats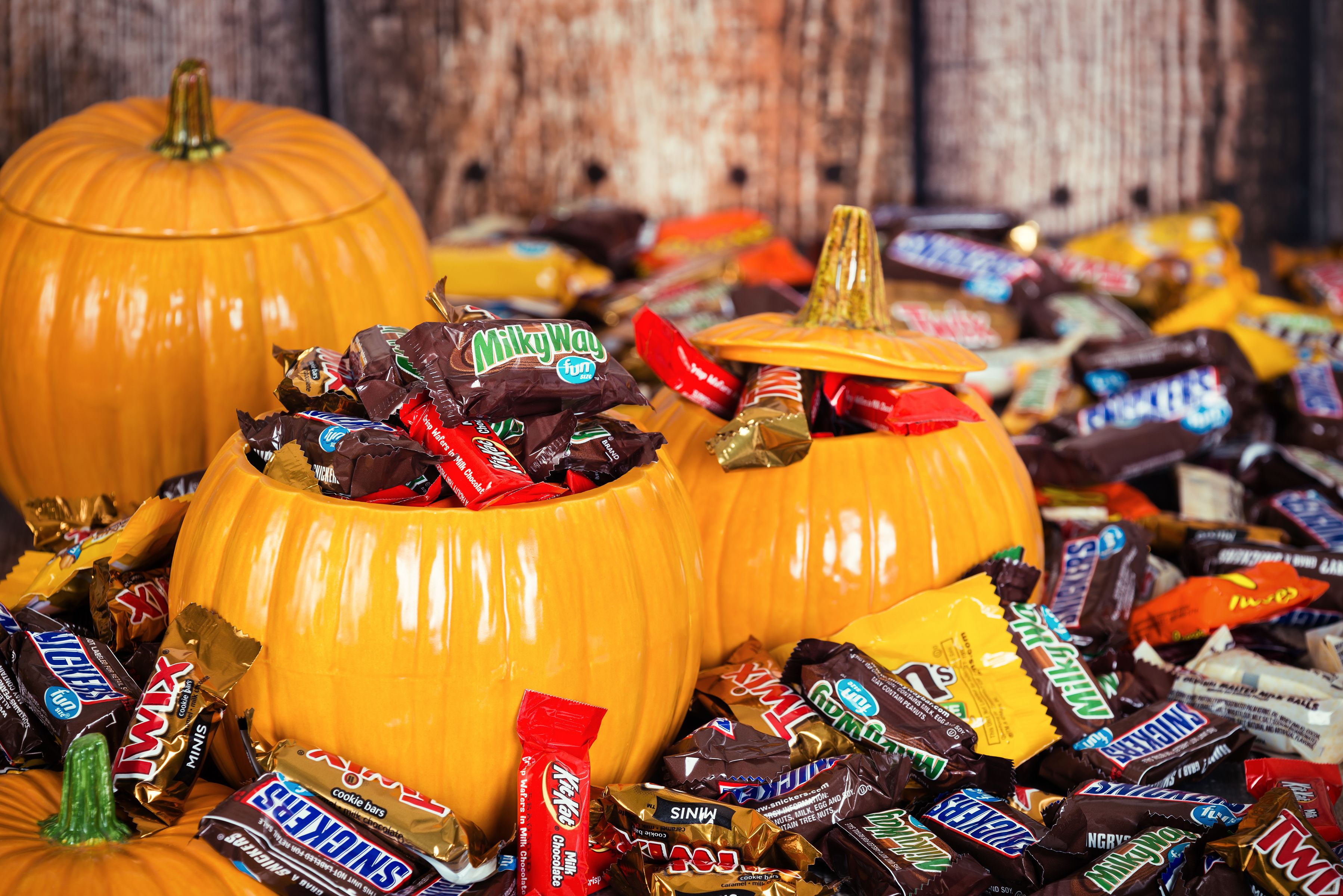 There's no better way to embrace the Halloween season than with candy. During this time of year, there's always an abundance of tasty treats at your local stores. If you prefer to make your own snacks, there are plenty of easy and fun recipes for Halloween snacks. Pick your favorite spooky treats and add them to your scary decor scheme. Whether you use small decorative bowls, pumpkins, or cauldrons to hold your tasty treats, your guests will be thankful that there are a few treats among all the tricks that your haunted lake house might play.
Witch's Cauldron
One sure-fire way to ensure that spookiness is in the air at your lake house is by investing in a smoky witch's cauldron. To set up this decoration, buy a large plastic black cauldron, suspend it with three long sticks, and add water and dry ice. Especially if it's already an overcast day, the mysterious fog from your cauldron will create a genuinely ghostly setting for telling scary stories by the fire on your patio. If you use the same setup on the lakeside of your home, you might even impress your neighbors across the slough.
Graveyard Tombstones
A classic Halloween yard decoration that never gets old is a makeshift graveyard. You can use cardboard and spray paint to create ghostly tombstones and arrange them in your front yard or near your dock, and put them on display with spotlights. With this decoration, you can aim for laughs like in the photo above, or you can make them a little more sinister. Whichever you choose, the Fall lakeside atmosphere is sure to provide the perfect eerie backdrop for a graveyard at your haunted lake house.
We hope that these spooky ideas inspire you to start decorating your own lake house for Halloween. Between the chill in the air, the fog drifting over the lake, and all your creative decorations, you'll have the perfect haunted house in no time. If you're looking for more holiday tips and decor inspiration, make sure to check out our articles here.