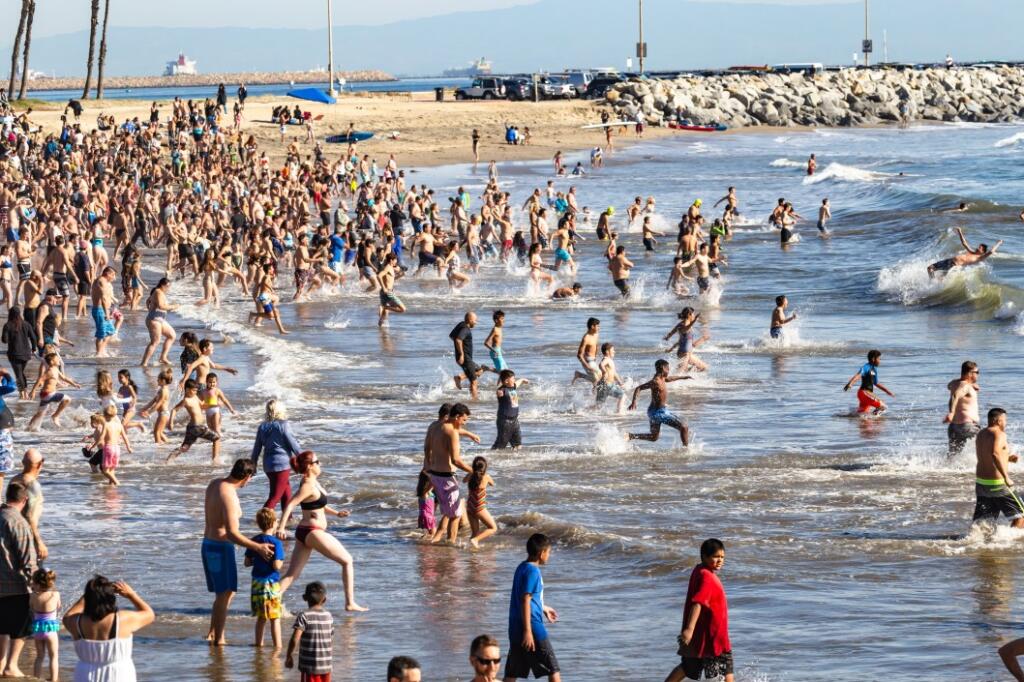 At this time of year, you may look out the window of your lake house and see a freezing body of water, perhaps partially covered in ice, and can imagine that jumping in would be downright unpleasant. Even standing outside in the cold is hardly bearable, much less being submerged in frigid lake water. However, thousands of people do this every year. Whether it's raising money for a cause or just for the thrill of it, groups of people come together and jump into a cold body of water, such as a lake or beach, during January, February, and March. Appropriately, it's called a Polar Plunge (could also be referred to as Polar Bear Plunge or Polar Bear Swim).
The History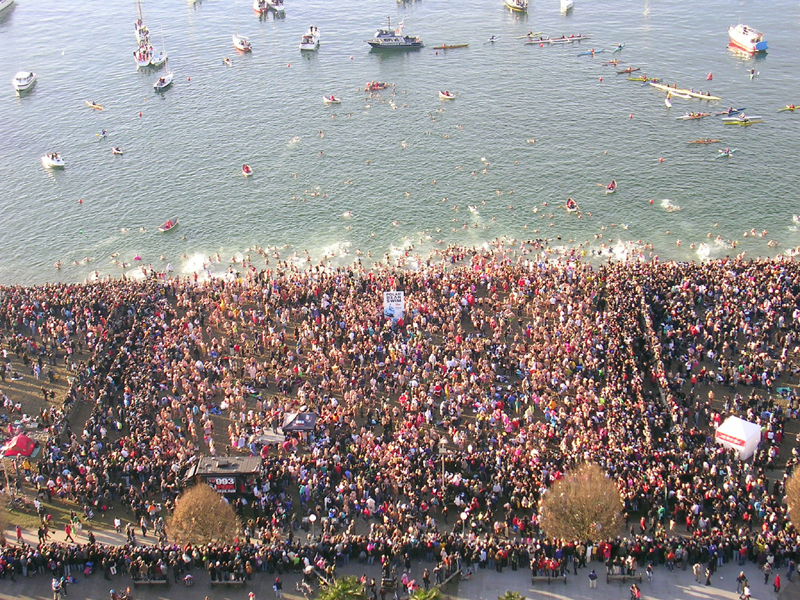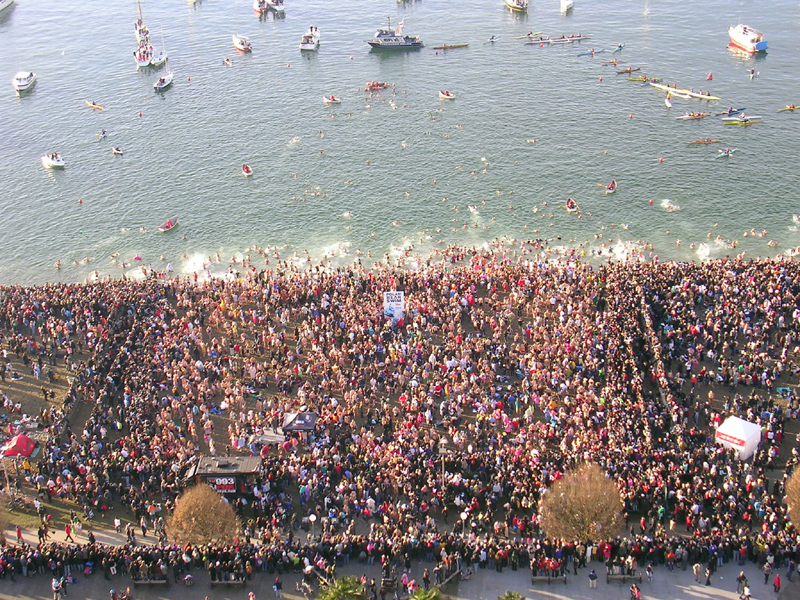 Although it may seem odd, these events aren't new. In fact, people have been participating in Polar Plunges for over 100 years (a plunge in Boston in 1904 was the first one recorded) and they're practiced around the world. In Canada, the UK, and the Netherlands, Polar Plunges are typically held to celebrate the new year. In South Korea, there's an annual polar swimming contest that takes place on Haeundae Beach. There's even a Polar Plunge in Antarctica, which is a rite of passage for scientists conducting research on this southernmost continent. Regardless of where you are, there's certain to be a nearby Plunge to satisfy your search for an adrenaline rush. Here in the U.S., you can attend a polar plunge in 2020 at many of our lakes.
Polar Plunges in the U.S.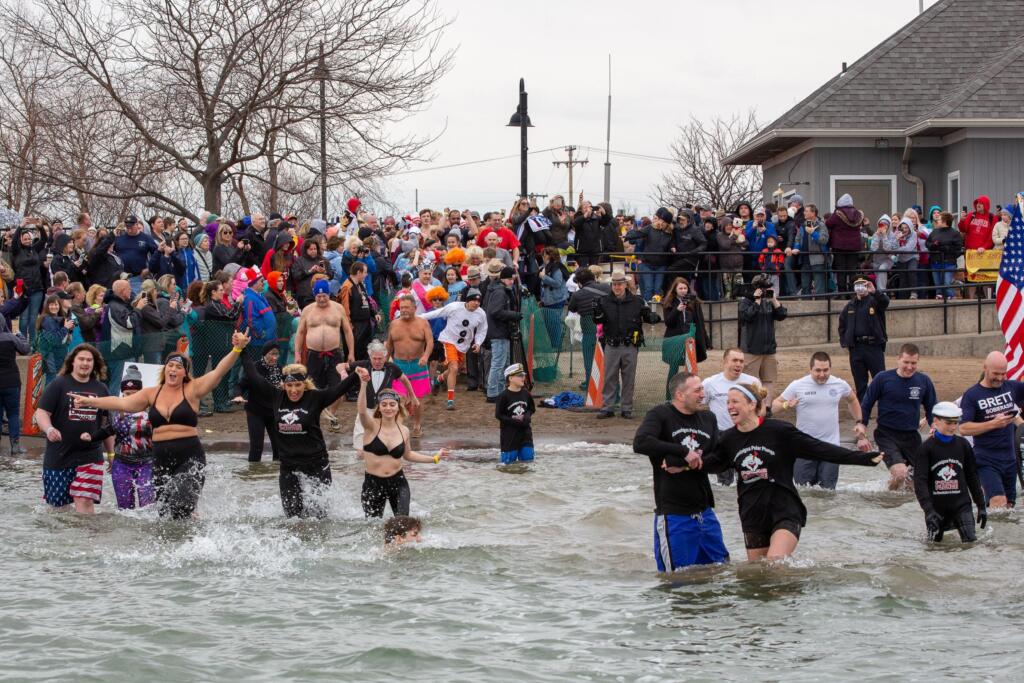 Across the country, Polar Plunges primarily work to raise money for the Special Olympics, a global organization that provides athletic opportunities for individuals with intellectual disabilities. Chances are, you'll find a Plunge this season that benefits the Special Olympics in your specific state. In New York, you'll find Polar Plunges on Cayuga Lake on March 21st and Canandaigua Lake on March 28th, both raising money for the Special Olympics of New York. In Missouri, check out the Polar Plunge at Lake of the Ozarks on February 29th, or if you're in Texas, there's an event at Lake Gladewater on February 8th, both benefiting the Special Olympics of their respective states. Of course, there's a Plunge on the great Lake Michigan in Chicago. If you attend this particular plunge on March 1st, you might even run in to Lady Gaga or Vince Vaughn who have attended in the past. 
Besides the Special Olympics, there are several Polar Plunges that benefit other charities as well. For example, a Polar Plunge at Lake Anna State Park in Virginia raises money for the EOD (Explosive Ordnance Disposal) Warrior Foundation that provides financial support for both retired and active-duty EOD war veterans. We encourage you to take a look at upcoming Polar Plunges in your own communities — you never know who you might meet or what great local causes you'll be able to support. 
Why Take the Plunge?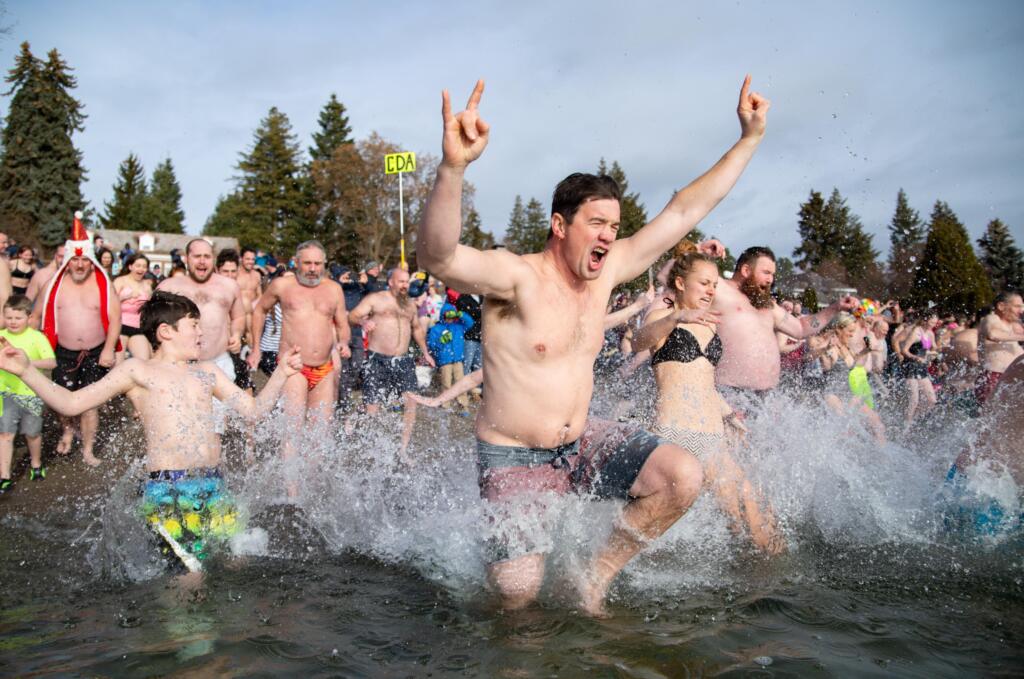 For those of us who steer on the side of caution, Polar Plunges might seem too intense, unpleasant, or even unsafe. While there's certainly a debate over whether jumping into icy water is dangerous, most every organized Polar Plunge has a trained safety team on staff to make sure that conditions are appropriate. As long as your heart is healthy, a few seconds in the water would only give you a good shock — enough to leave you with a jolt of energy as you run back to your awaiting warm towel. At the end of the day, it's about doing something different with a group of people to celebrate a new year or a good cause. That sense of community and spontaneity is what lake living is all about. 
Interested in the lakes mentioned in this article? Learn more here: Cayuga Lake, Canandaigua Lake, Lake of the Ozarks, Lake Gladewater, Lake Michigan, and Lake Anna.