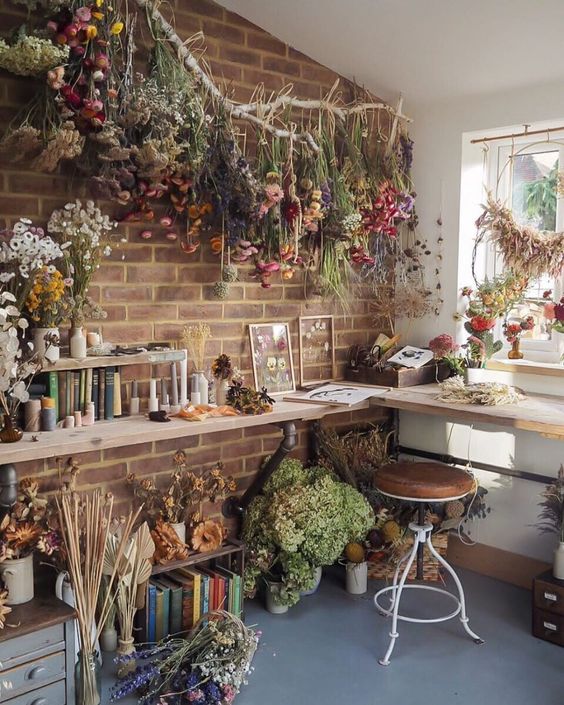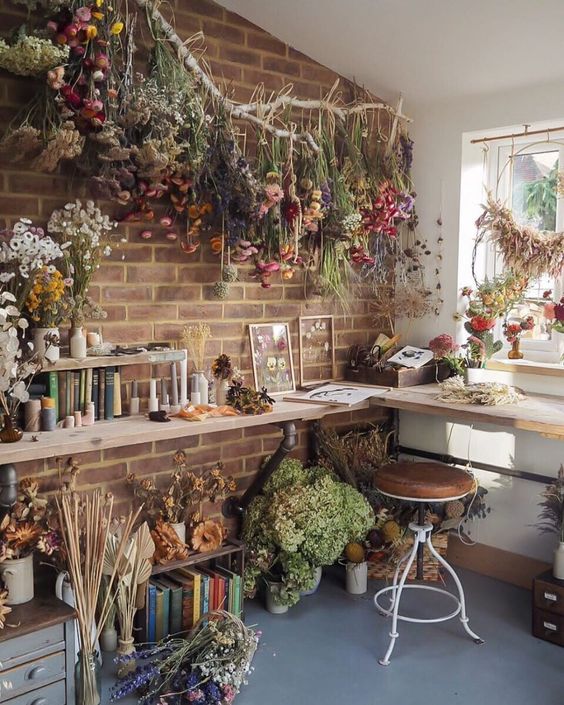 In most parts of the country, it may not be warm enough to keep fresh flowers thriving. That doesn't mean you have to miss out on the joy of decorating with florals in your home. Dried flowers can add a beautiful spring-like touch to your lake home, even when the weather hasn't quite caught up yet. It would help if you didn't have to compromise when it comes to spring florals, and by drying your flowers and stems, you don't have to sacrifice your aesthetic. We have some advice on how to select, dry, and arrange your dried florals to add an element of joy to your lake home that will carry you through to summer.
Making Your Arrangement – What Flowers Do I Use?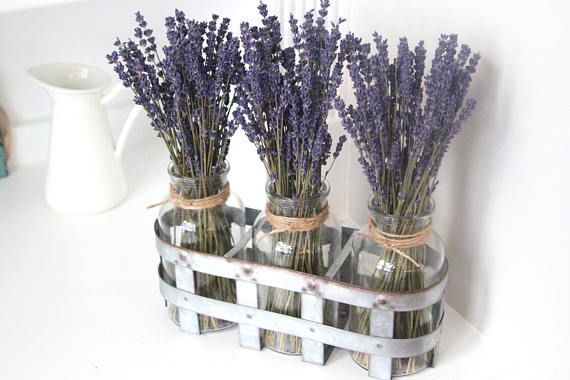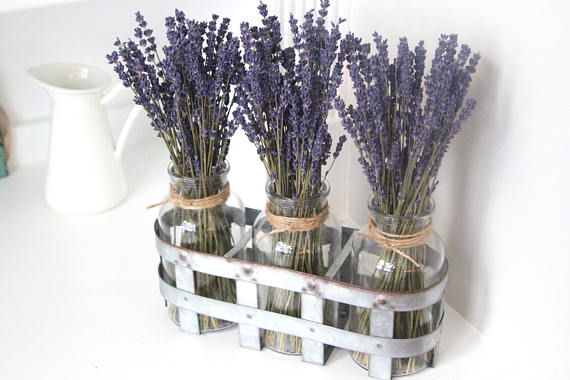 Some of the most aesthetically pleasing and long-lasting flowers aren't flowers at all – they're stems! Eucalyptus and lavender stems make lovely additions to dried arrangements. They both emit pleasant and relaxing scents, and they add a beautiful touch of muted purple and green to any arrangement (dried or not). Both lavender and eucalyptus are typically easy to find at your local florist, as well as online. In addition to stems, you'll want to look for long-lasting blooms. The flowers that keep their color and form best when dried are called "everlastings." This category includes statice, baby's breath, purple sage, cockscomb, and thistle. Save those flowers with fuller, softer, and fewer firm blooms (such as peonies and tulips) to enjoy fresh in the warmer months, as these do not dry well.
How to Properly Dry Your Flowers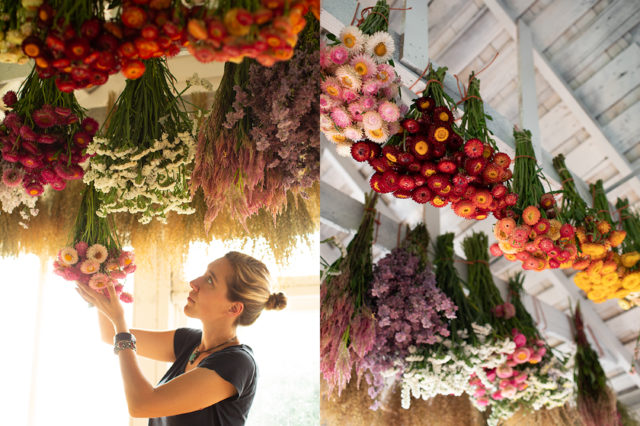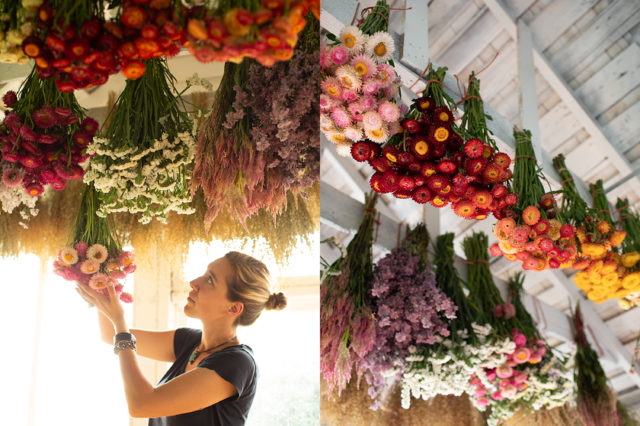 Drying your flowers at home can be very simple (and fun)! Once you've selected the flowers and branches you'd like to dry, all you need is some string or twine, basic hairspray, and a place to hang your flowers for drying. With twine, tie your flowers and branches together into a bunch at the base of the stems. Make sure the bundle is tight. Don't hesitate to separate the florals you're using into multiple bundles (or even dry each individually) to reduce any crowding of your blooms.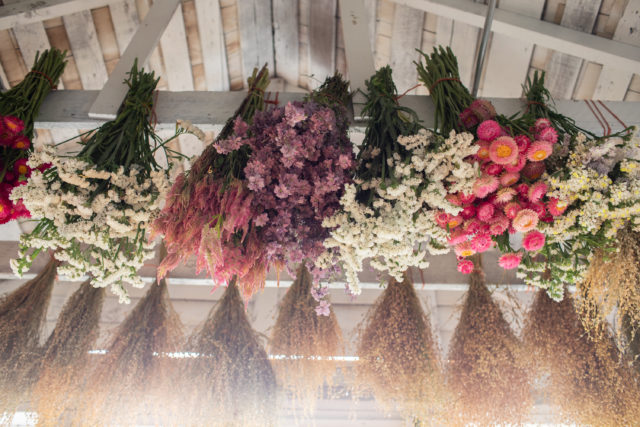 Next, find a place out of the way in your lake home to hang your bunches. Your flowers should dry at room temperature, in a shaded, dry place, out of the way of the elements. Coat hooks or an unused closet can be an ideal location. Once you hang your florals (stems facing up, blooms facing down), they should remain for 12 days to dry properly. At the end of the 12-day drying period, take down your bunches to appreciate how they've changed during the drying process. Before you do anything else, it's best to spray them from 6 feet away with basic non-toxic hairspray to keep them looking great for as long as possible. Give them a quick spray outside and let them sit for two hours – then you are ready to use them as you wish!
Presenting Your Dried Blooms in Your Lake Home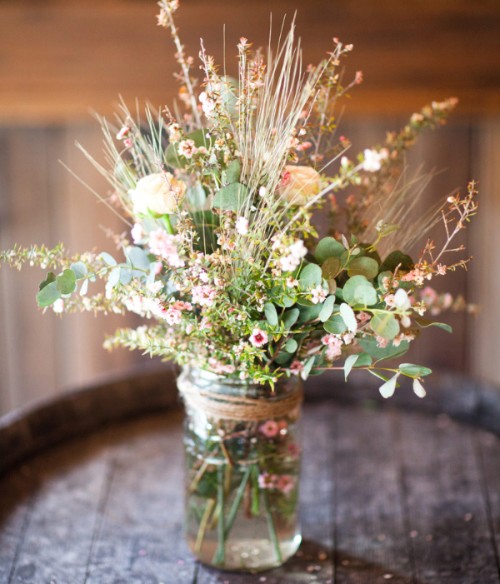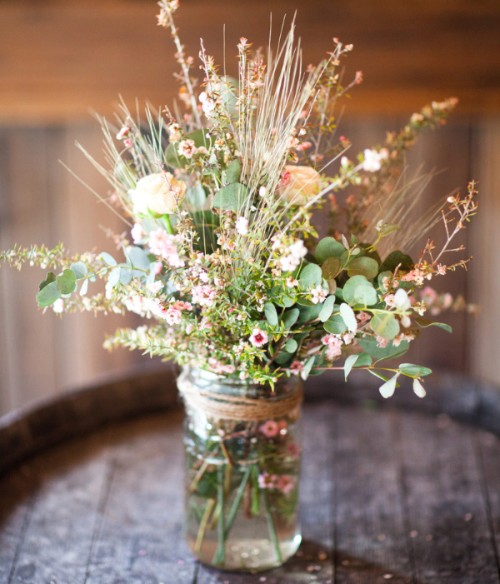 There are many ways to show off your dried flowers in your home. You can keep it simple, tying together small bunches and placing them in your favorite vases or recycled canisters. Dried flower bunches look lovely as indoor or outdoor dining centerpieces at your lake retreat. They can also spruce up your coffee table or brighten your outdoor area. If you'd like to take your crafting a bit further, consider making a wreath for your front door or inside your home. All you need is a simple base to arrange your dried stems and branches around and some wire to keep them taught, depending on your base.
Using dried flowers, you can keep your home bright and fresh all year round. Next time you're at the market, pick up a bouquet knowing that you can enjoy it now – and later, by drying and preserving your flowers. Your dried arrangements will add a lively touch to your lake home that's sure to brighten up your day!
For more DIY tips and articles, click HERE.