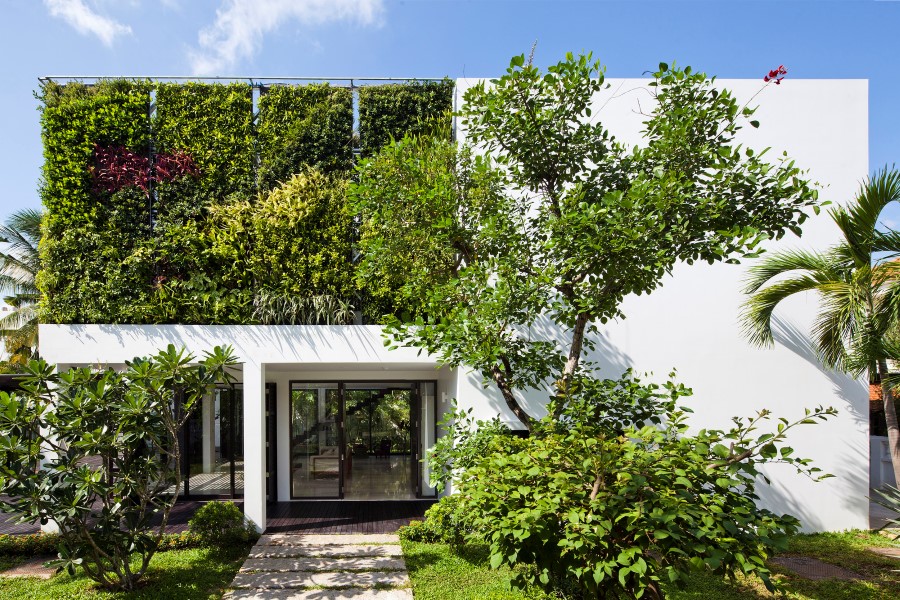 On the Lake Homes Realty blog, we've covered a lot of landscaping topics. By now, you're probably well versed in cultivating gardens that adhere to your USDA zone, as well as new low-irrigation techniques like xeriscaping. But have you heard of the latest trend — vertical gardening? Especially perfect for those with smaller backyards, vertical gardening makes the most use of the space you have. Think of it as the landscaping equivalent of New York City's architectural strategy — when there's limited space, build upwards with skyscrapers! Today, we're diving into the basics of the vertical gardening trend and how you can implement it at your lake house.
What is Vertical Gardening?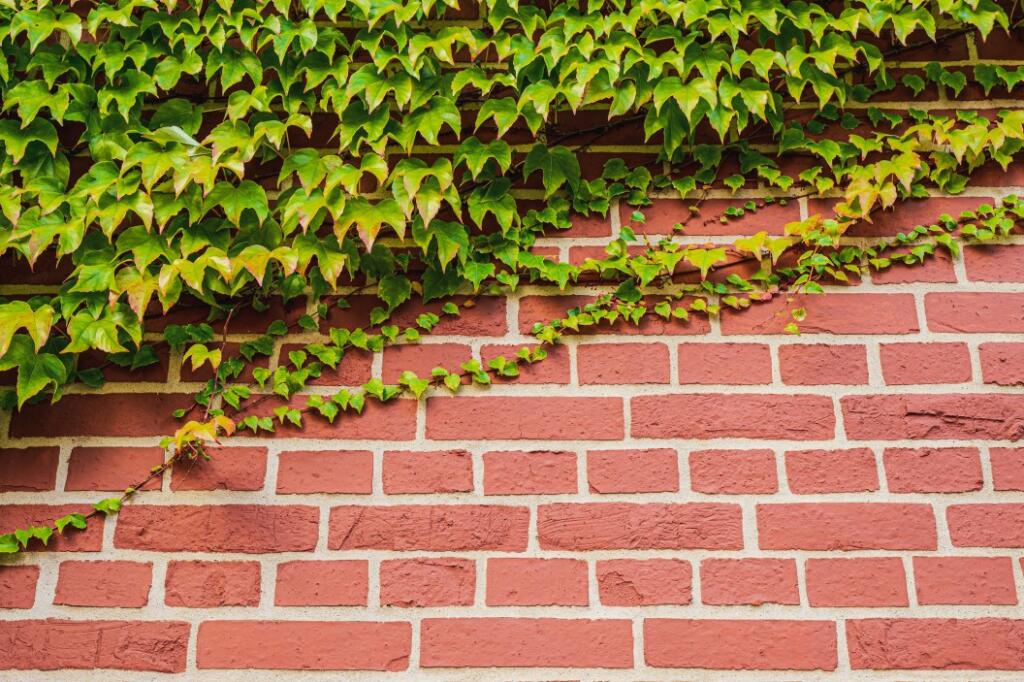 In the broadest sense, vertical gardening is essentially vegetation growing on a non-horizontal surface such as a wall, trellis, or fence. Although it's certainly a hot new trend, vertical gardening has been around since the beginning of recorded history. The history of vertical gardening begins in 3000 BCE with grapevines in the Mediterranean area. Whether for growing food or decorating homes, these vines were known for climbing up walls and trellises. Today, nearly any non-horizontal surface is perfect for growing vegetables, adding beautiful greenery to your landscape, or indoor herb gardening.
Why is Vertical Gardening so Popular?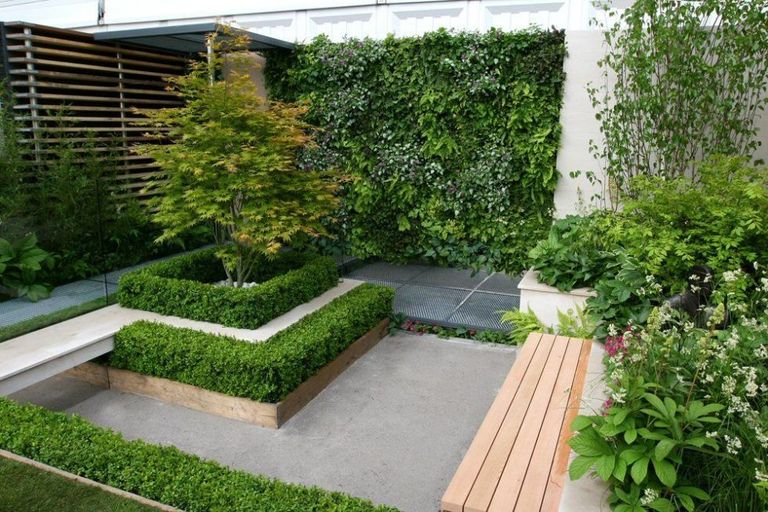 One of the most logistical benefits of vertical gardening is that it doesn't take up too much space. If your backyard is small, or you're living in a more urban lake area, you may need to conserve space on your property. The limits are your own property with horizontal gardening, but with vertical gardening, the sky's the limit! From an environmental perspective, they also reduce your carbon footprint — a win-win for both you and the environment. Plus, your plants are more likely to thrive with added air circulation than on the moist ground.
There are also aesthetic benefits to vertical gardening. A wall of blooming greenery adds dimension to your backyard. In the same way that wall art rounds out an interior design, vertical gardening draws the eye upward and offers a holistic look. Plus, there's no better way to disguise an unattractive wall than with a whole lot of ivy.
What Makes It Perfect for Lake Houses?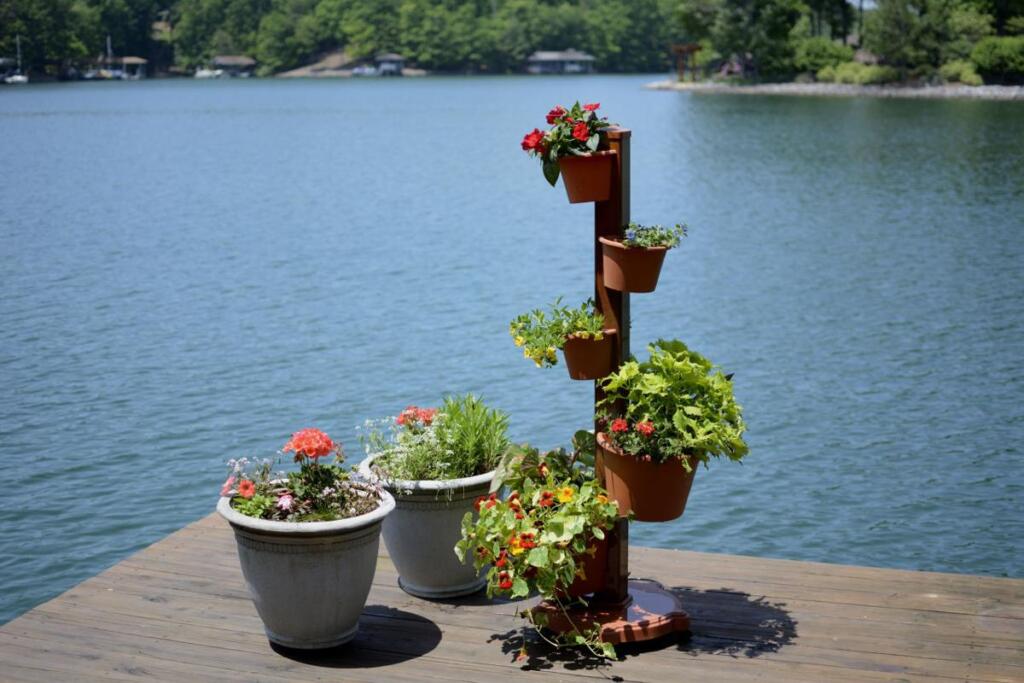 Have you ever wanted to incorporate greenery onto your boat dock but didn't have enough room? Enter vertical gardening. For smaller spaces like boat docks, vertical gardening is the perfect solution. The same goes for your screened-in porch overlooking the lake. Further, vertical gardening is simply another way of showing off your biophilic design. This design trend embraces the natural world and also reflects the values of many lake homeowners who spend a lot of time appreciating nature.
How Can You Incorporate Vertical Gardening?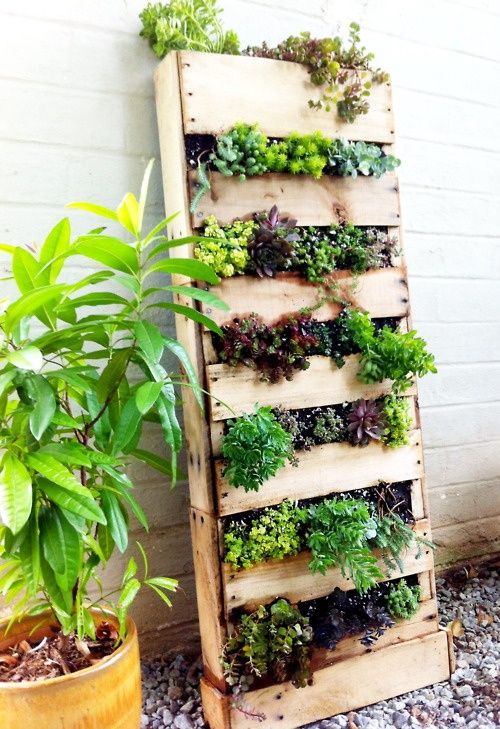 There are tons of different ways to incorporate vertical gardens into your lake home. If you're looking to get creative, try a DIY project. For example, you can simply re-pot your house plants into wooden crates and stack them on top of each other to create a farm-chic vertical garden. Less mainstream but delightfully creative strategies include succulent frames and monogrammed planters. If you're not so crafty, look for an existing vertical surface to use. Perhaps you're not so crazy about one wall of your lake house. Or maybe the fence dividing your home from the neighbor's could use a makeover. Think outside the box with these vertical surfaces. We bet there's a way to incorporate vertical gardening.
Whether you're a gardening newbie or you have a green thumb, we hope you find some fun ways to use vertical gardening at your lake house!