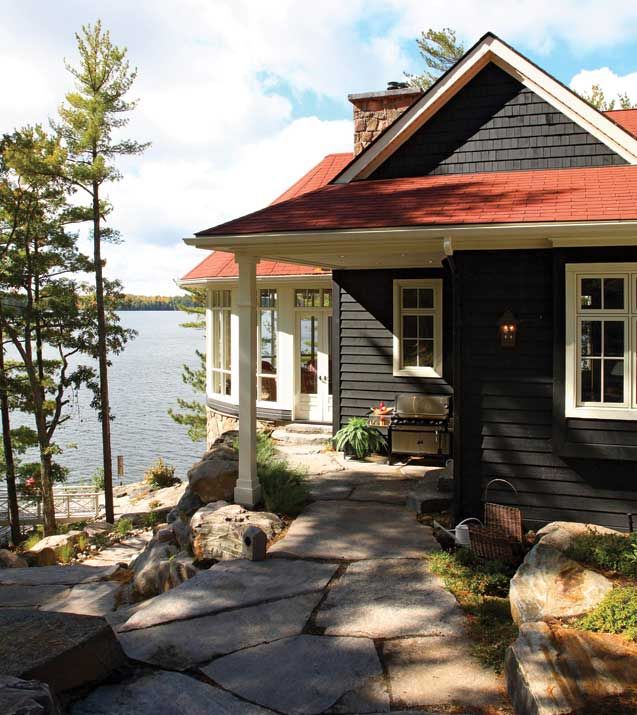 Whether you're looking for a full-time residence or a vacation retreat, a house on the water is an excellent choice for a number of reasons. Perhaps you've dreamed of owning a home near water, but never really considered all the advantages in doing so? If so, here are nine great reasons why people just love living on the water:
1. There's Always Something To Do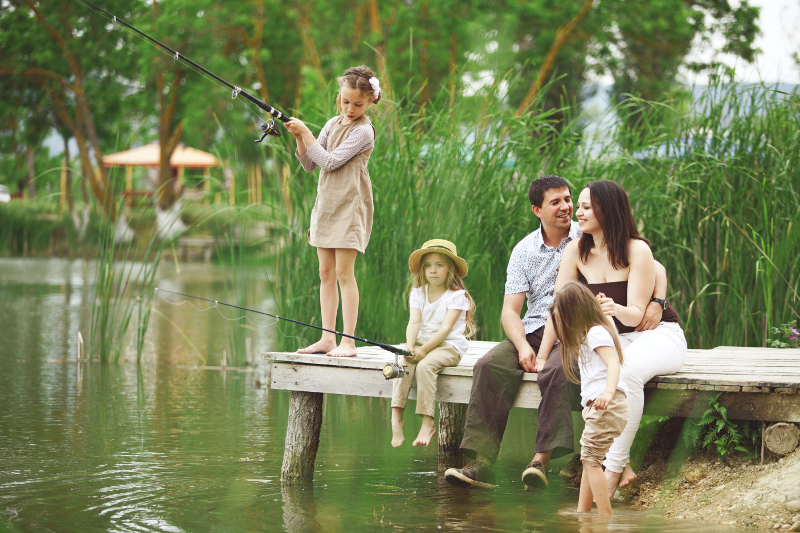 This is perhaps the biggest reason why people decide to buy a home on the water in the first place. Owning waterfront property allows you to enjoy boating, fishing, swimming, sailing and kayaking any time you would like. Even in the winter, you can still go ice fishing or skating, so there's never any reason to claim you are bored.
2. Water is Relaxing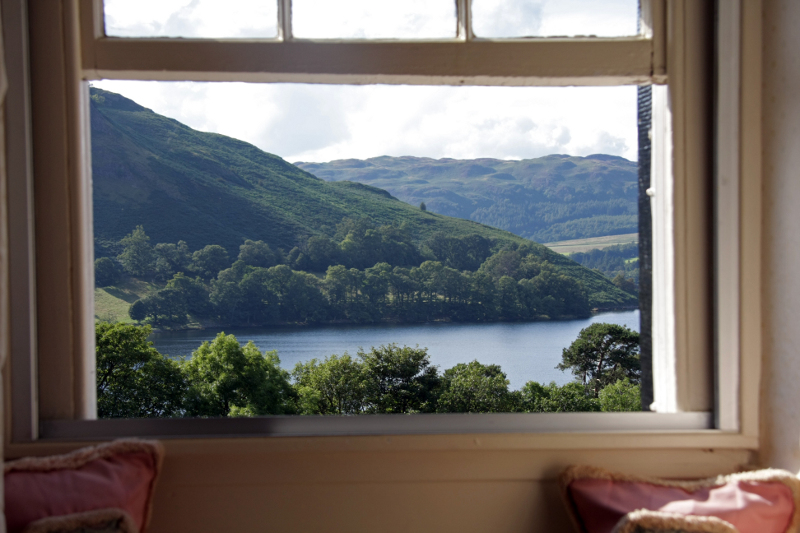 Water is known to help people relax, which is why living on the water can help ease stress. After a long day at work, gaze out your window onto the water, and enjoy the magnificent view that can't be enjoyed anywhere else. Sit out on your deck and watch the sun setting over the horizon to help you feel calm and relaxed before bedtime.
3. Privacy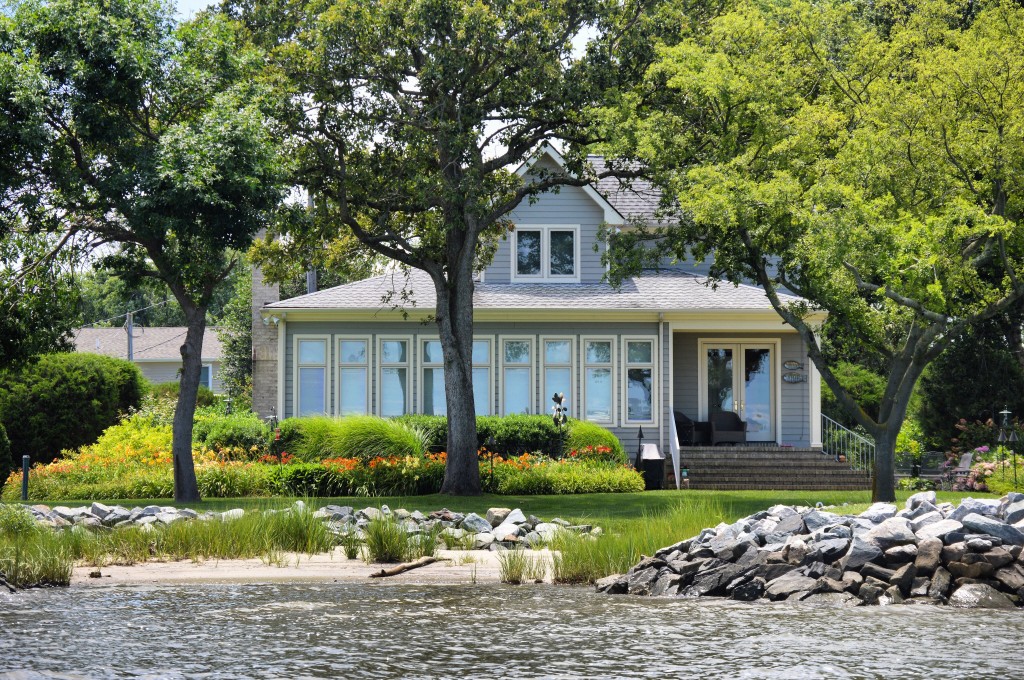 Homes on the water tend to be on bigger lots than houses in other subdivisions are. This, along with the fact that you don't have rear neighbors means you'll enjoy more privacy. You're also likely to have more mature trees surrounding your property, which in turn will help provide some privacy from those around you.
4. Low Traffic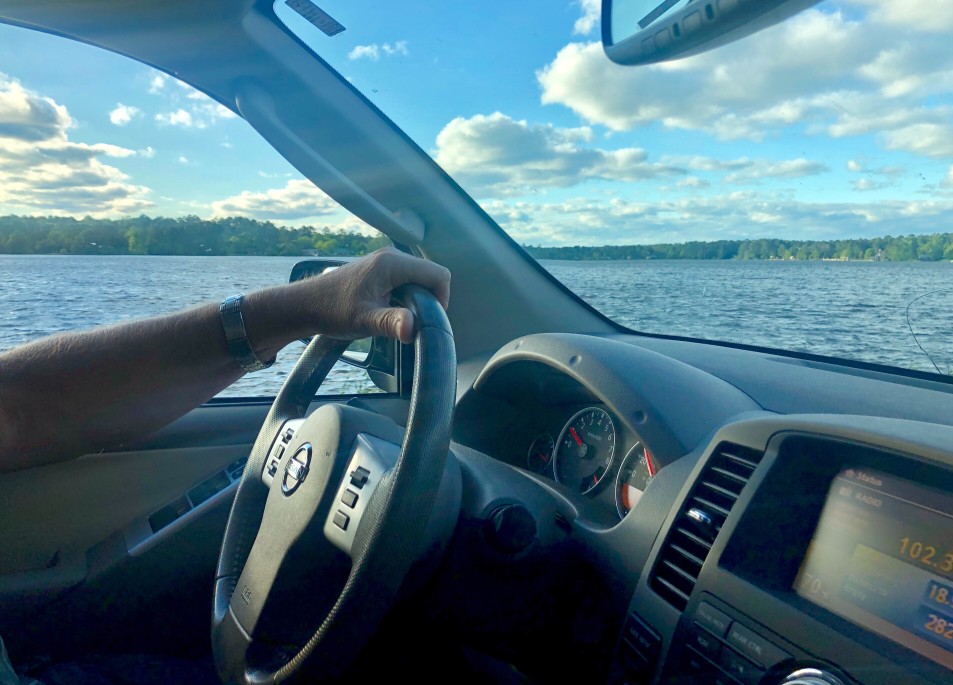 If you've ever lived on a busy highway, you know how annoying traffic can be. That's not a concern when you live on the water, as the only other vehicles you're likely to pass are those of your neighbors (and there will likely be fewer of them as well.) Forget about having semi-trucks, construction vehicles or public transportation buses keeping you from getting where you need to go.
5. Free of Noise Pollution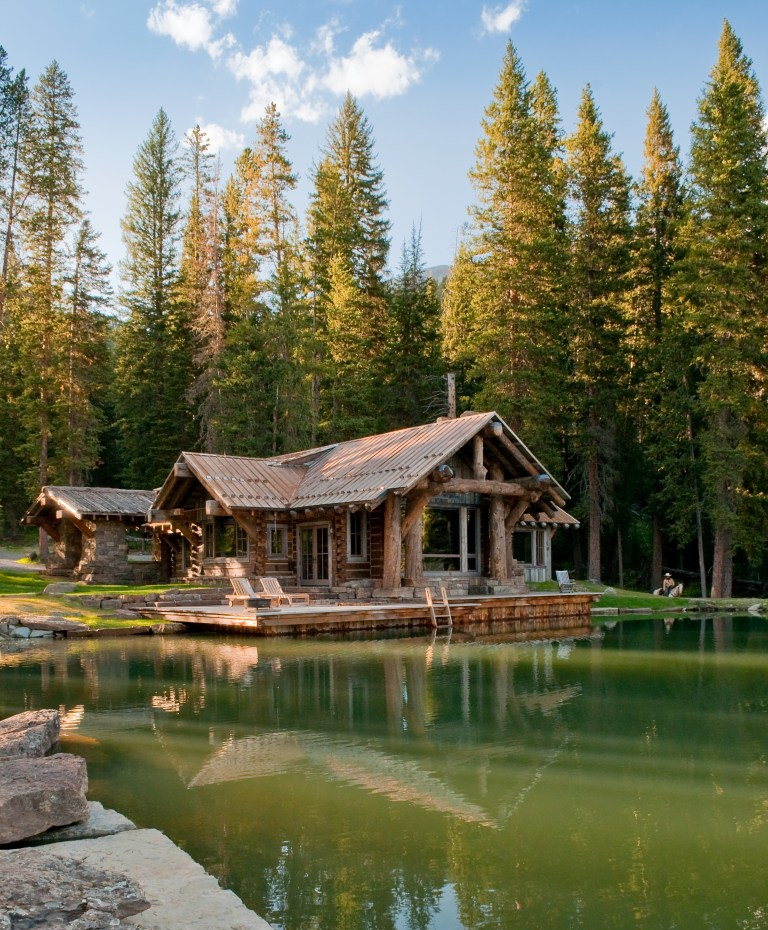 The fact that traffic is not a problem means there is less noise to worry about near the water as well. You also won't have to worry about noisy neighbors, the sound of construction, or people coming and going from local businesses. Instead, all you'll hear is the sound of the waves against the shoreline, and the occasional honking of geese as they fly overhead.
6. Diversity of Wildlife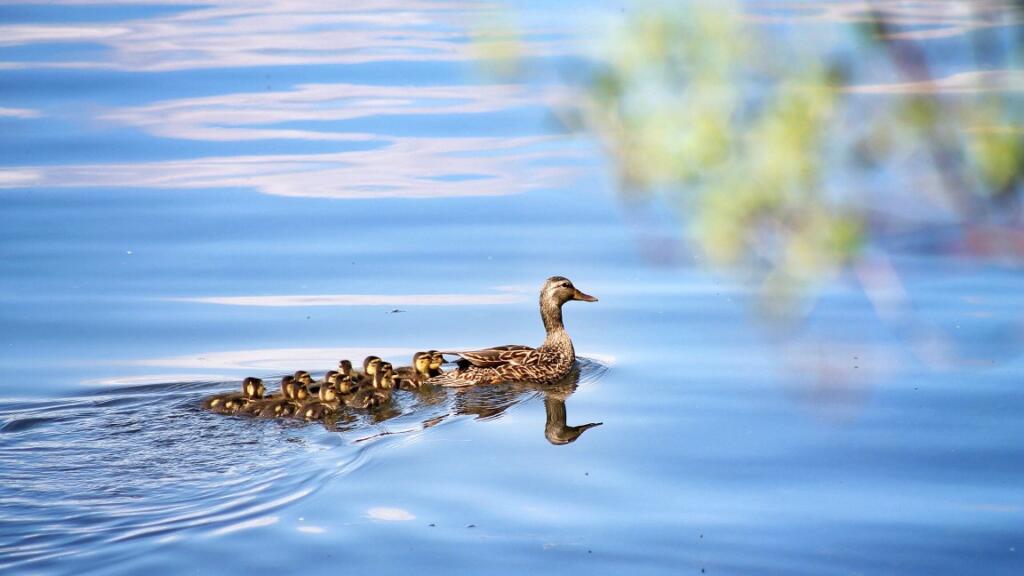 All animals need water, which is why you are more likely to spot different types of wildlife near lakes and rivers. Not only that, but you'll also be able to see fish, amphibians, and waterfowl that can't be spotted on land as well.
7. Great for Entertaining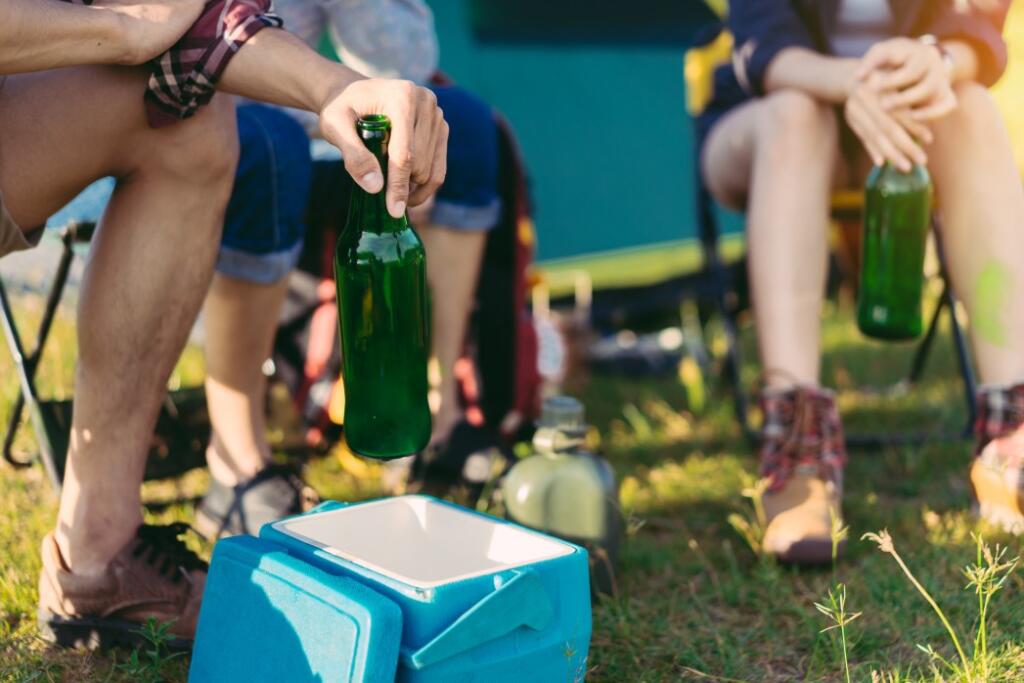 What better place to host a cookout, family reunion or other get-togethers than at your waterfront home? Your guests are more likely to enjoy themselves when they are surrounded by remarkable scenery and afforded the opportunity to participate in fun activities such as boating and fishing than if you hosted your gathering elsewhere.
8. Sense of Community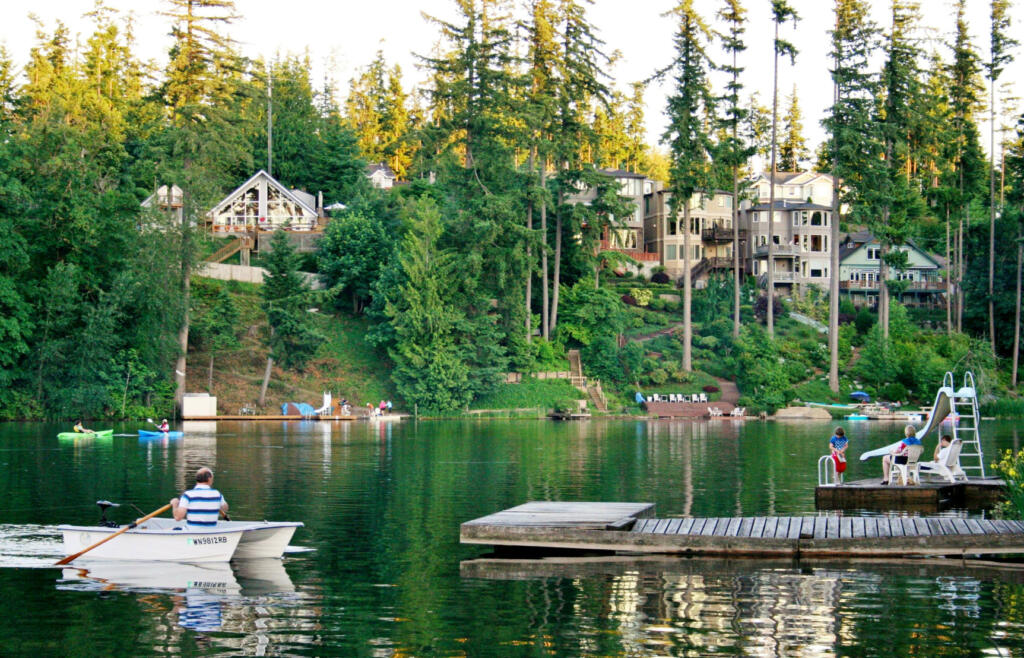 You're more likely to build strong bonds with your neighbors in a waterfront community. That's because you all share a common bond, which is the love of the water and an outdoorsy lifestyle in general. It's also easy to get to know your neighbors when you spend time on the dock together fishing or pass each other on the shore while walking.
9. Resale Value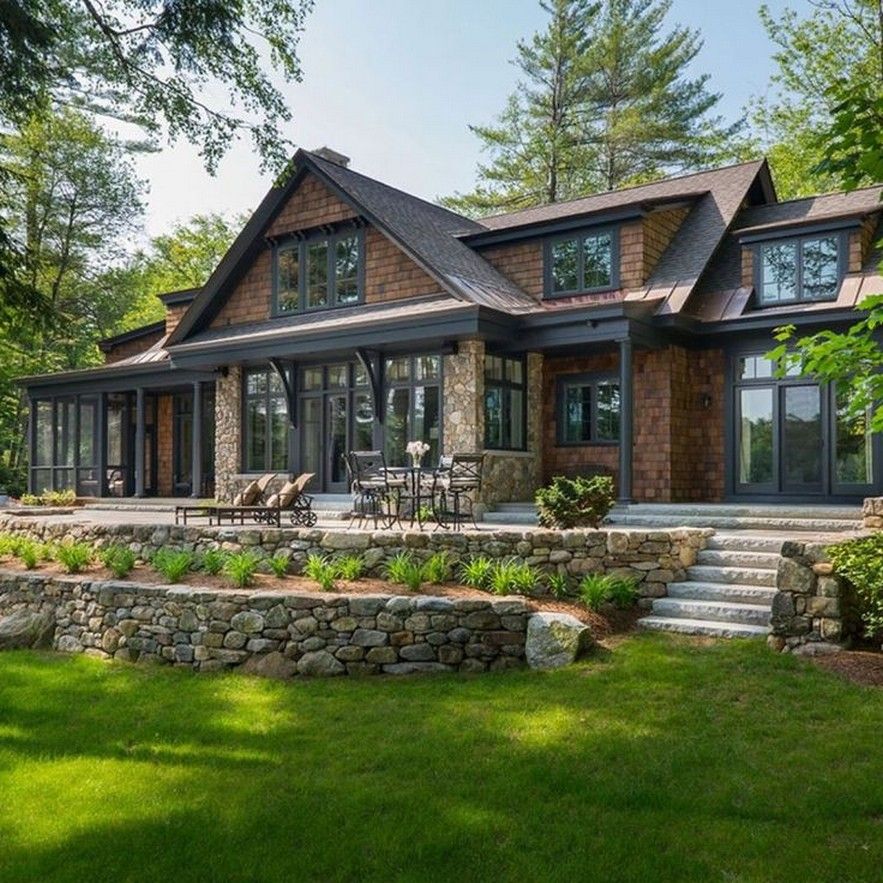 When it comes time to sell your property, chances are you won't have any trouble finding someone to make an offer. Waterfront properties are highly desirable, yet there are only a limited number of lots available on any given body of water. The law of supply and demand therefore dictates that your property will likely be sold quickly, and for a sizeable amount of money.
These are just a few of the reasons why living on the water is so highly desirable. Buying a waterfront home can also be more affordable than you think, so you shouldn't feel like it is out of reach simply because you are on a budget. Take a look at some of the waterfront properties for sale in your area, and fall in love with this unique lifestyle.