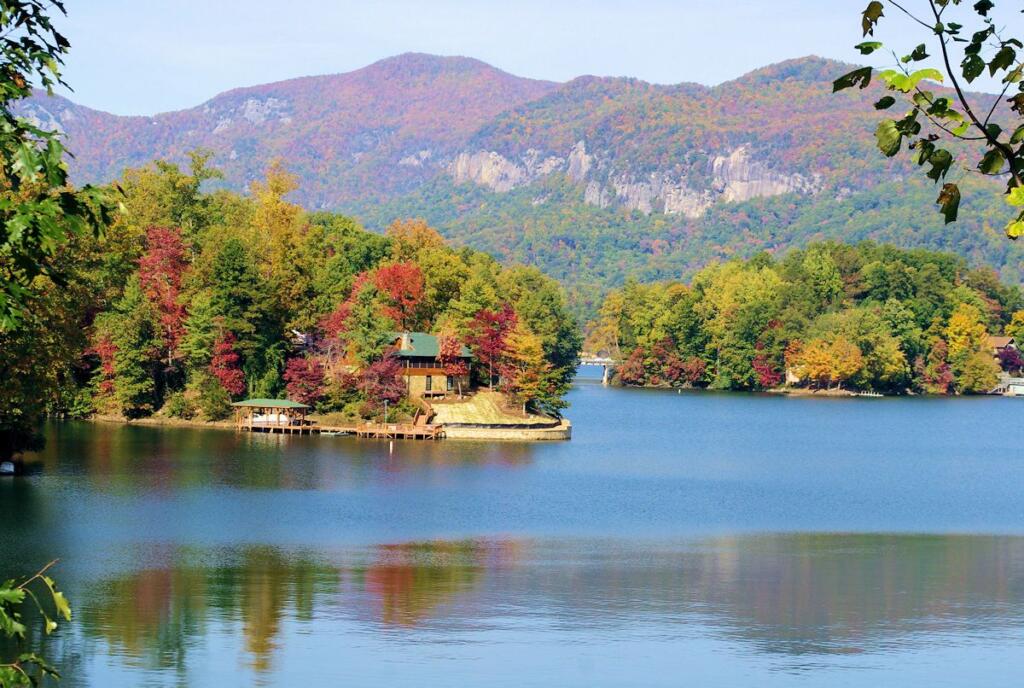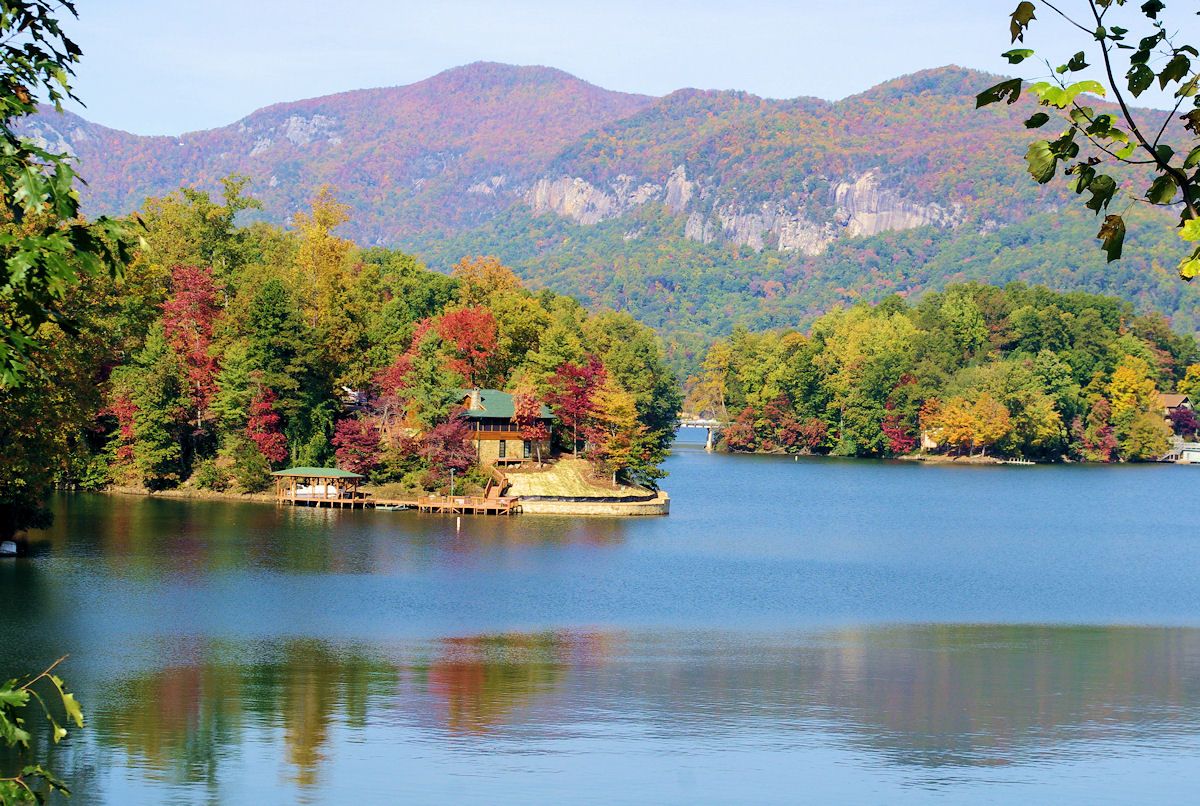 Deemed "The Crown Jewel of the Carolinas" in a recent issue of AARP, The Magazine, Asheville, North Carolina is home to nearly 90,000 people and a bustling tourism scene. Nestled in the Blue Ridge Mountains, Asheville boasts a rich history, active art culture, and iconic architecture. But apart from the boundless activities and amenities found within the city, visitors can enjoy any of 44 lakes near Asheville that are within only a couple hours of the town.
Lake Rhodhiss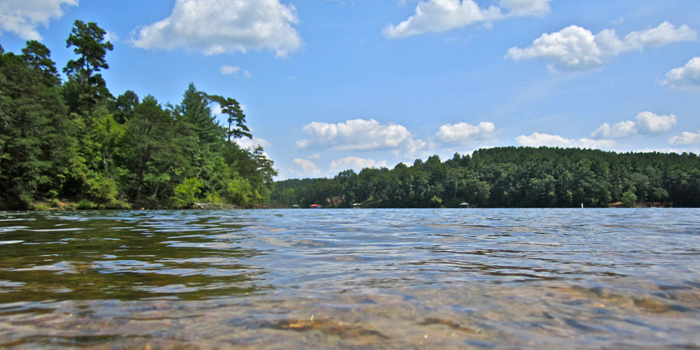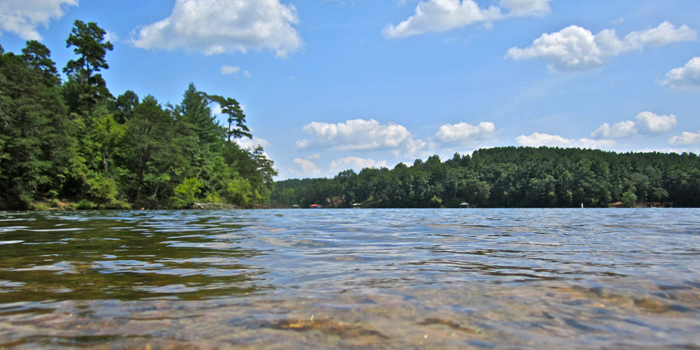 East of Asheville, Lake Rhodhiss extends along 90 miles of shoreline just half an hour outside Morganton.
Known for its impressive water clarity, the reservoir was created after Duke Energy commissioned Rhodhiss Dam's construction in 1925.
The company continues to maintain Lake Rhodhiss today, which provides water and hydroelectric power to several nearby communities.
Lake Rhodhiss encompasses more than 3,000 acres, scenically backdropped by 20 miles of Duke Energy-preserved shoreline and the Blue Ridge Mountains.
Boating, fishing, and swimming are favorite pastimes on Lake Rhodhiss, but activity levels are often low, resulting in a calm and tranquil waterscape.
Lake lovers can also make the short drive over to nearby Morganton to enjoy festivities like the State of Origin Craft Brew Festival and the Red White and Bluegrass Fourth of July celebration.
Douglas Lake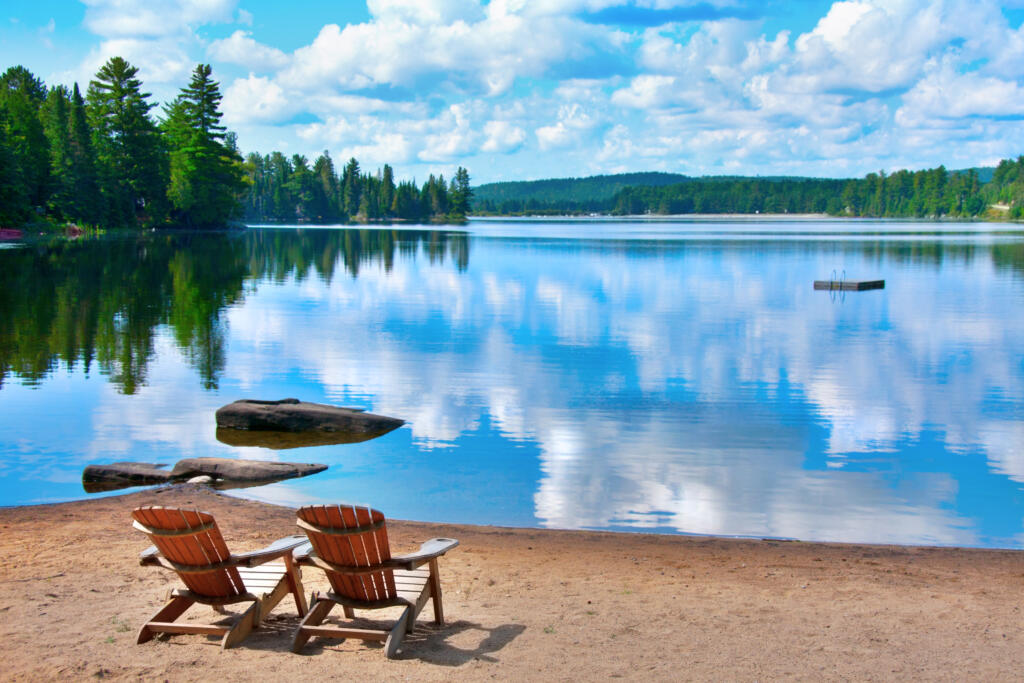 Each year, more than 1.7 million people visit Tennessee's Douglas Lake.
Douglas Lake is a lake near Ashleville that is a man-made body of water in the foothills of the Smoky Mountains. It was created in 1943, a product of the Tennessee Valley Authority's Douglas Dam.
The dam's hydroelectric power facility is esteemed for helping drive the war effort during World War II.
Today, the lake continues to play an important role in maintaining water levels in the Tennessee Valley system.
Popular among anglers, the 28,000-acre reservoir is one of the state's best crappie lakes and ranks in the top 10 for largemouth bass fishing.
Vacationers can enjoy traditional lake activities such as jet skiing and tubing, or take a break and tour one of Tennessee's 8,300 caves at Forbidden Caverns!
Douglas Lake's more than 500 miles of shoreline is also great for bird watching and hiking.
Lake Jacossee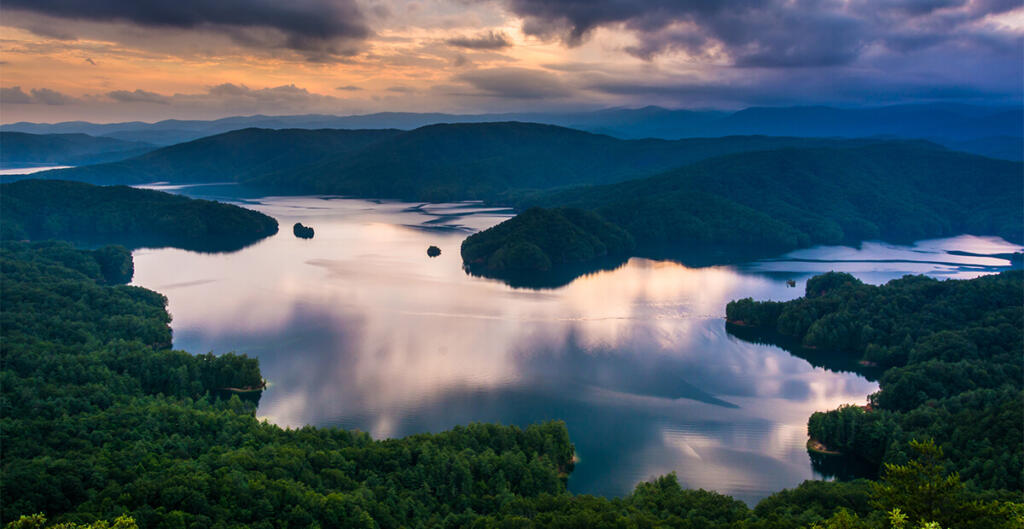 Featured in the National Geographic special edition "50 of the World's Last Great Places — Destinations of a Lifetime," Lake Jocassee covers 7,500 acres and has an average depth of 158 feet.
The reservoir was built in 1973 as as part of Duke Energy's Keowee-Toxaway project and is responsible for providing power to local communities.
Fed by melting Appalachian snow caps, this body of water reaches 350 feet at its deepest, making it an excellent diving destination.
Lake Jacossee visitors can also enjoy boat tours, explore Devils Fork State Park or visit a few of the lake's majestic waterfalls.
A lake visitor favorite is Laurel Fork Falls. Broken into three sections, water from the falls cascade down from its 80-foot peak, and pools below to form an idyllic swimming hole.
Lake Jacossee is also known for its impressive trout fishing.
To view all of our current listings around North Carolina's lakes, click HERE.