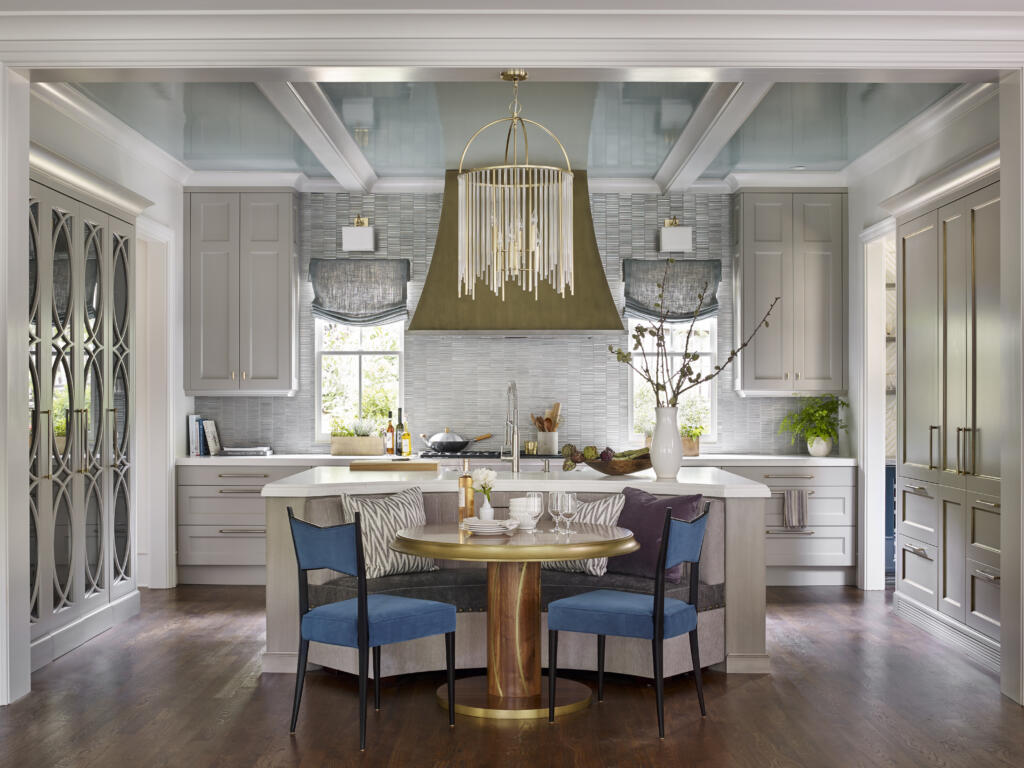 If your lake home kitchen is begging for a refresh this year, read on and enjoy. Today, we've tapped into top talent Matthew Quinn, a leading expert in kitchen, bath, and product design, to get his take on what's hot in 2022.
Author of Volumes One and Two of his book series, Quintessential Kitchens and Quintessential Kitchens and Spaces, Matthew is a principal of the Atlanta and Nashville-based Design Galleria Kitchen and Bath Studio and founder of the Matthew Quinn Collection, a luxury kitchen, bath, and architectural hardware showroom that blends the best of today's products with his own expanding lines of kitchen, bath, and closet product designs.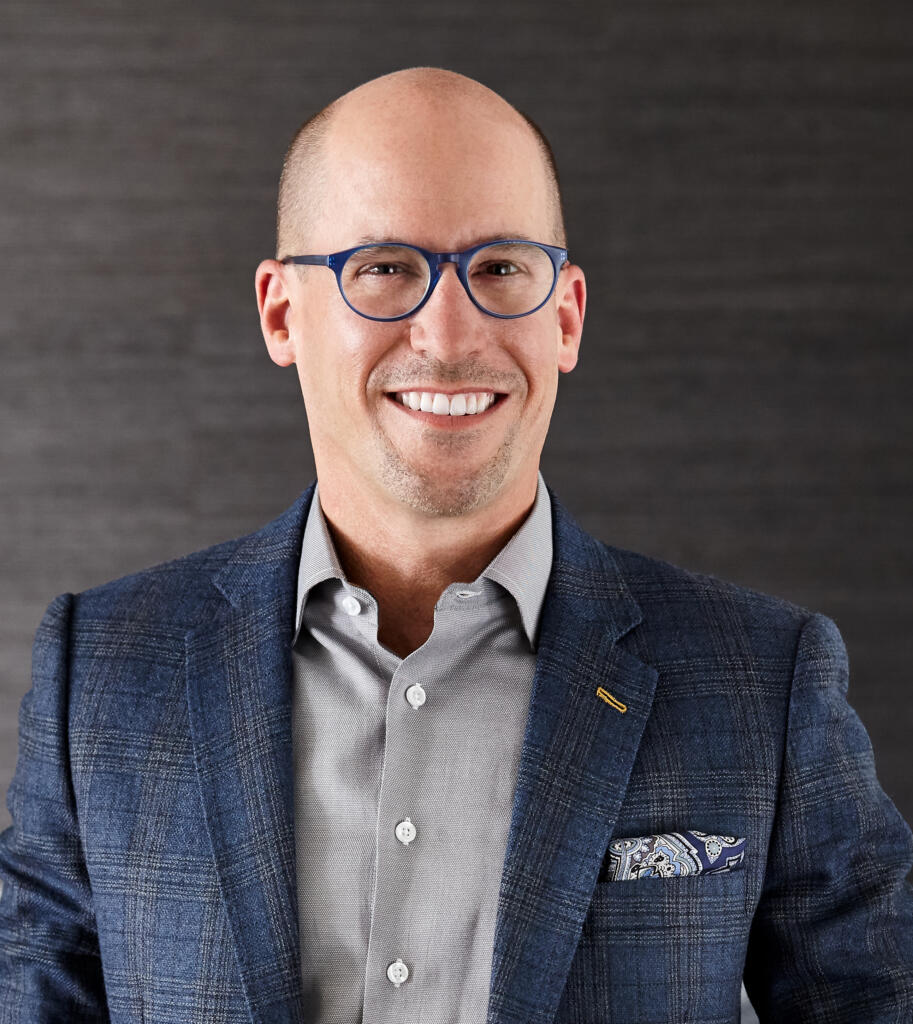 The recipient of numerous national design awards, Matthew's designs have been published in magazines and books, including House Beautiful, Architectural Digest, Traditional Home, Elle Décor, Atlanta Homes & Lifestyles, Luxe, and Veranda.
Matthew is also a passionate lake homeowner who knows first-hand what it takes to create fresh, functional, and beautiful spaces that make lake living a breeze—especially in the kitchen. Here are his top 7 kitchen trends for 2022.
Working Pantries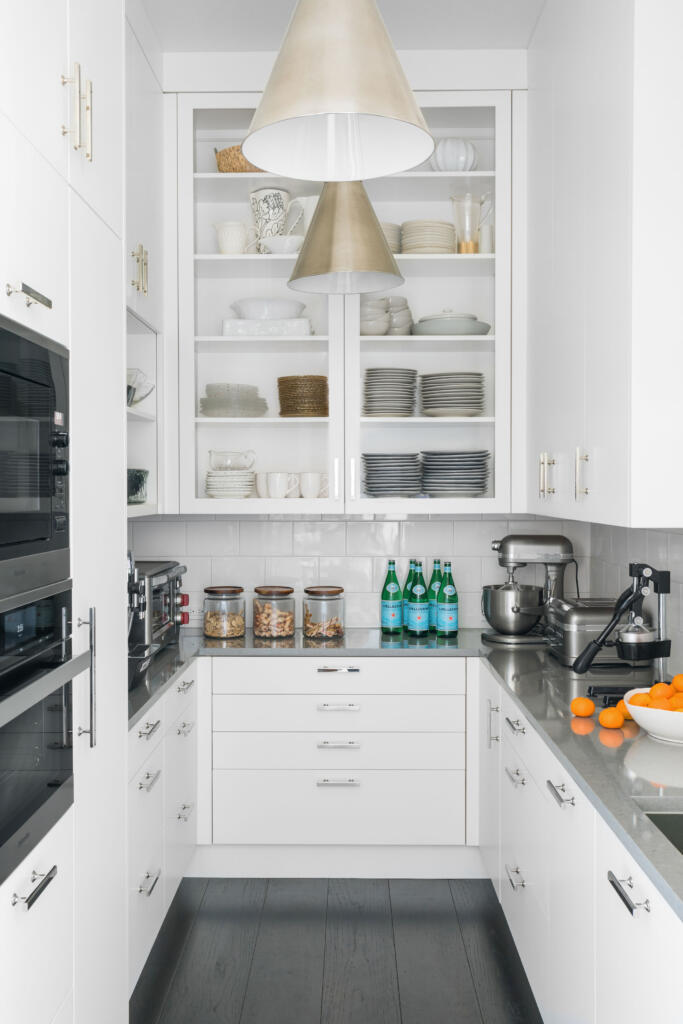 "A larger version of the walk-in pantry, these hardworking spaces feature deep countertops for all the small appliances that can be plugged in and used right there," explains Matthew. "A sink, microwave, and sometimes an additional oven and refrigerator are popular add-ons for this highly functional and versatile kitchen space," he adds. "These are especially perfect for lake houses, so your coffee maker, toaster, and other self-serve items are easily accessible and out of the way of the chef making pancakes in the main kitchen area."
For this sleek working pantry, Matthew used dark ebony flooring against contrasting glossy white cabinetry and contemporary pendant lights overhead. Glass-front cabinets showcase beautiful dishware and serving pieces that connect to the overall color palette.
"When designing or renovating your kitchen, keep in mind that all the features of a traditional city kitchen can easily be translated to the comforts of your lake home," notes Matthew.
Handmade Tile Backsplashes
"I love the perfect-imperfect aesthetic of handmade tile," says Matthew. "The more uneven edges and undulating surfaces, the better," he adds. "This look is especially ideal if you're wanting a relaxed yet sophisticated lake home vibe."
Create unique looks to suit any taste using oversized rectangles or even 4-inch square tiles. Depending on your style, you can incorporate a wide range of complementary hues to design eye-catching patterns or simply select one color for harmonious continuity.
"I love using a honed countertop with a glossy handmade tile and letting candlelight reflect on the tile—similar to what you see when the moon reflects on the water," sums Matthew.
Antique Metal Finishes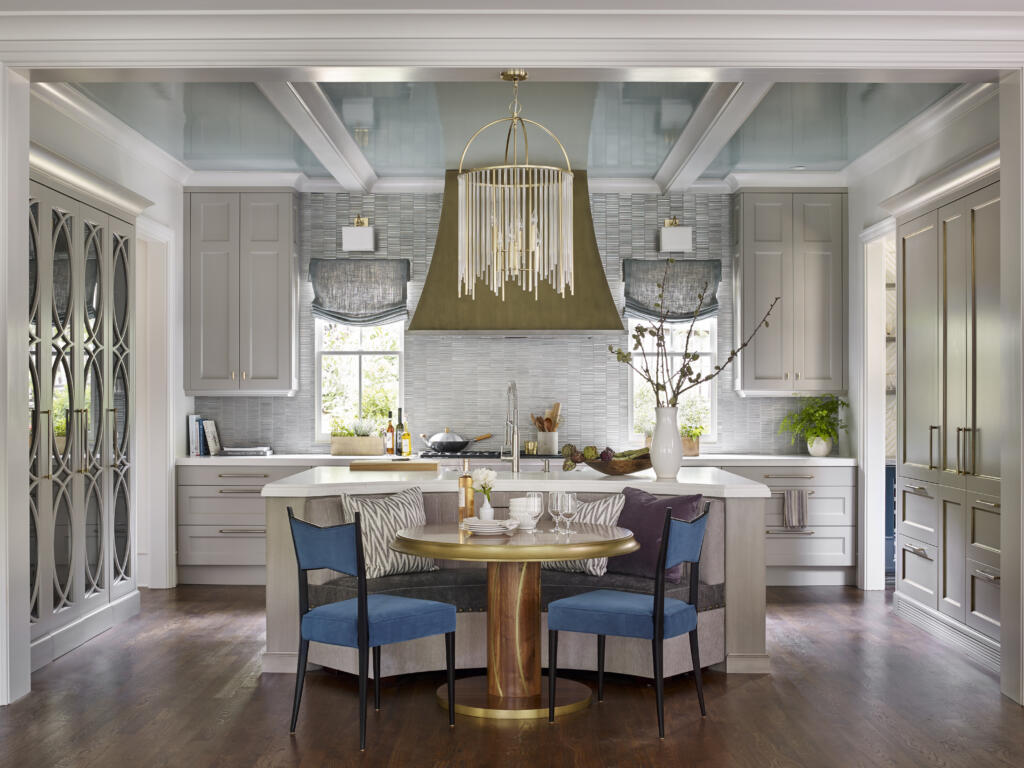 "Antique finishes are warm, inviting, and casual," says Matthew, "and they also represent a relaxed lifestyle. You can even mix them with more lustrous contemporary surfaces to introduce a charming vintage feel in your kitchen," he notes.
Here, an otherwise modern kitchen gets a hint of antique-like patina via a brass-topped pub-style table that connects visually to an antique brass and stainless-steel hood over the stovetop. "Lake homes are all about entertaining with effortless ease," says Matthew. "When you're at the lake, having to maintain or worry about polished finishes should not be a priority or an item on your to-do list," he laughs.
Steam Ovens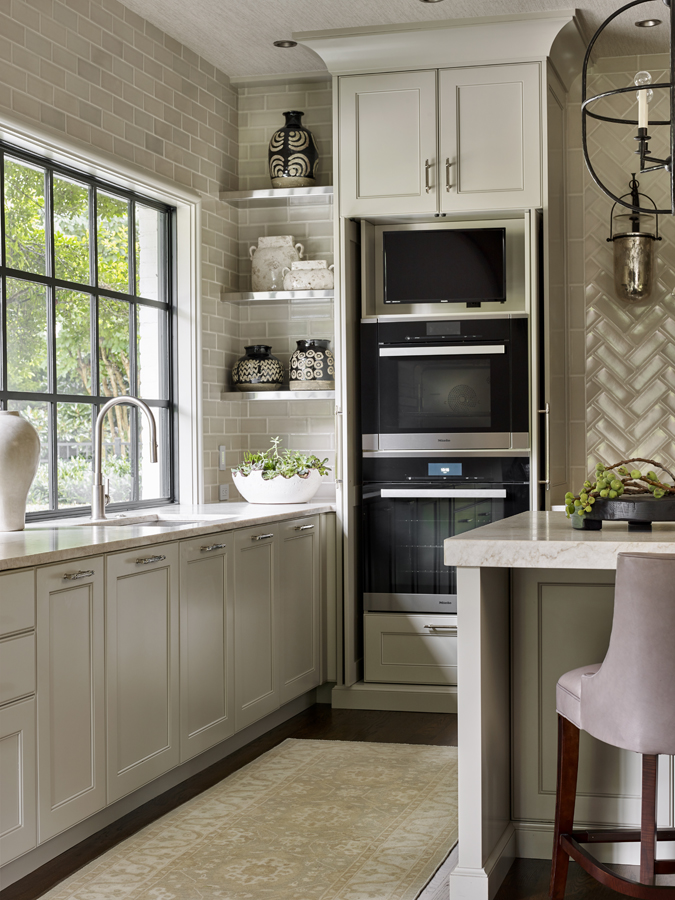 "Microwaves are becoming a thing of the past," says Matthew. "These days, single-serve coffeemakers are the norm, so there is no reason to reheat coffee—and popcorn is mostly bought in bags in the chips aisle," he adds. "Enter steam ovens. This innovative appliance will reheat your food as if you just made it fresh and cook just about anything else perfectly with healthier results," he adds.
Steam ovens maintain more nutrients in your food, cook more evenly, and eliminate the need for oil. They look just as sleek as other built-ins, so no worries that your steam oven will appear cumbersome, even in a smaller lake home. And if you still insist on having a microwave, simply stack both for an elegant, uniform look that will bring more versatility to your kitchen.
The "New" Shiplap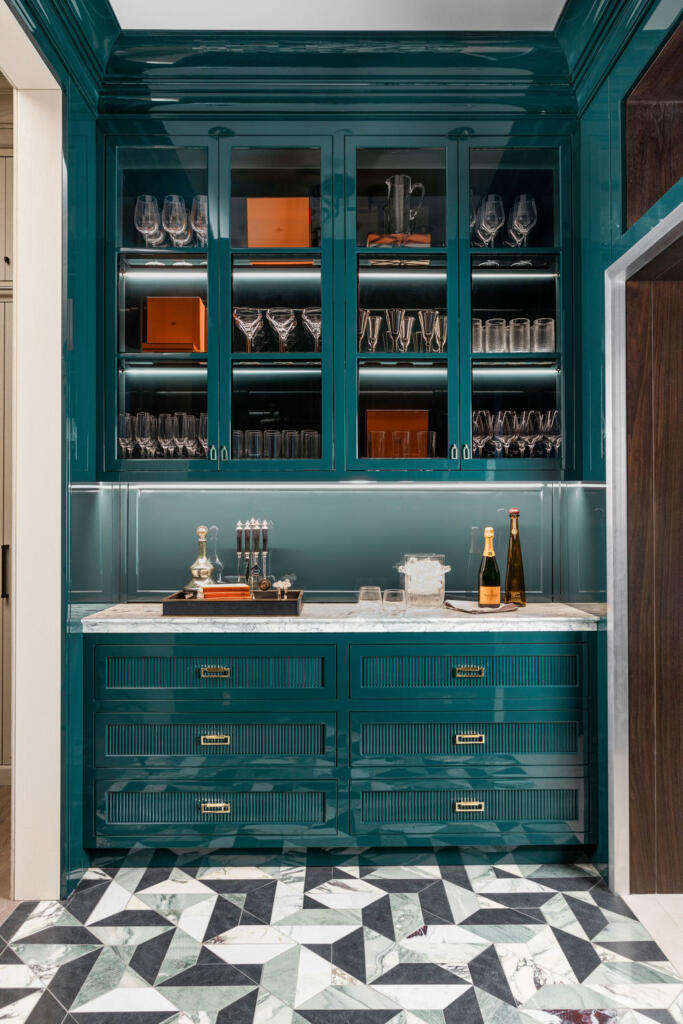 "Vertical and horizontal wall planking has been the rage for many years—especially in lake houses," says Matthew. "Now, designers are pushing the envelope with cabinetry, walls, and entire rooms outfitted in fluted, ribbed, and square-beaded facings. It looks amazing—like these high-gloss fluted butler's pantry cabinets. But be careful with fluted or ribbed walls, as art can be difficult to hang," he cautions.
Strip Lighting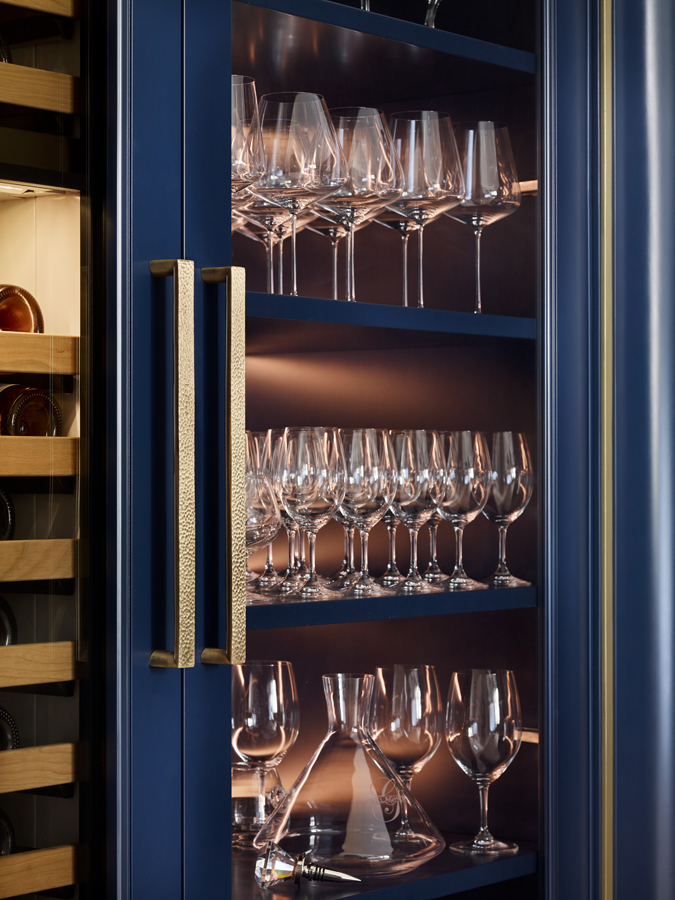 "I have never before seen technology in lighting move so quickly," says Matthew. "LED strips and accent lighting are becoming smaller and smaller, making the source of the light almost unnoticeable. We are installing them everywhere—under each stair tread, under the toe-kicks of bathroom cabinets, under beds for night lights with motion sensors that turn on when you get out of bed, and, of course, in ceilings, outdoor kitchens, and open shelves," he sums.
These high-tech lights offer lake homeowners endless opportunities to install wherever you like—especially in the kitchen. Here, soft and subtle cabinet lighting illuminates wine bottles and barware, creating a dazzling focal point when entertaining family and guests.
Color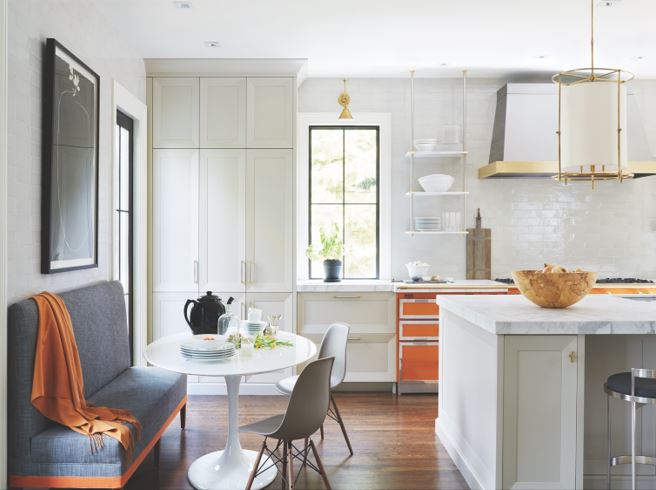 "At no time in my career have I seen such enthusiasm to use lots of color in the kitchen—from cabinets to ranges to countertops," says Matthew. "Although white will always be classic, it is now considered too safe. Clients are wanting to make this highly visible and most-used space all about their personalities and not about the marketability of selling the house later. And at the lake, there is no better inspiration for color than looking out the window to all the colors outside," he adds.
For this kitchen, orange is the superstar, even though used sparingly. Just small pops of vibrant color—a La Cornue range, orange throw, and orange-trimmed upholstered banquette—are all it takes to create dynamic visual impact and personalize this most beloved space.
If you're interested in working with Matthew on your own dream kitchen, click here. From all of us at Lake Homes, here's wishing you a blissful 2022 at the lake—cheers!