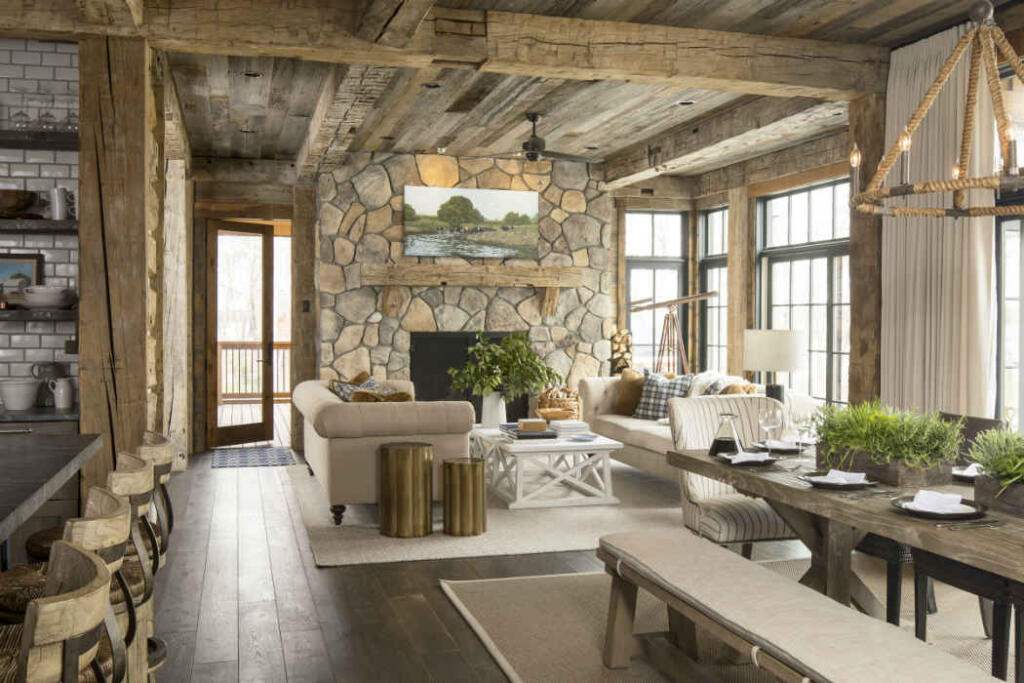 Since the start of the pandemic in March, we've been forced to spend more time indoors. As a result of lockdowns and distancing, the importance of personal space has become crucial. Now, more people are investing in lake houses, hoping for much-needed outdoor space and a remedy for that familiar "cooped up" feeling.
Due to spending ample time at home, many of us are paying more attention to interior design. After all, if you're going to spend all day working from home, you might as well enjoy the decor! If you're looking to re-evaluate your lake home's feng shui, we've got some tips for you.
We spoke with interior designer Karen Parziale, the lead designer of The Real Estate Staging Studio in New York, to learn more. Recently, she's been redesigning her family's home on Lake Paradise, and she has advice on the latest interior design trends for lake lovers.
Biophilic Design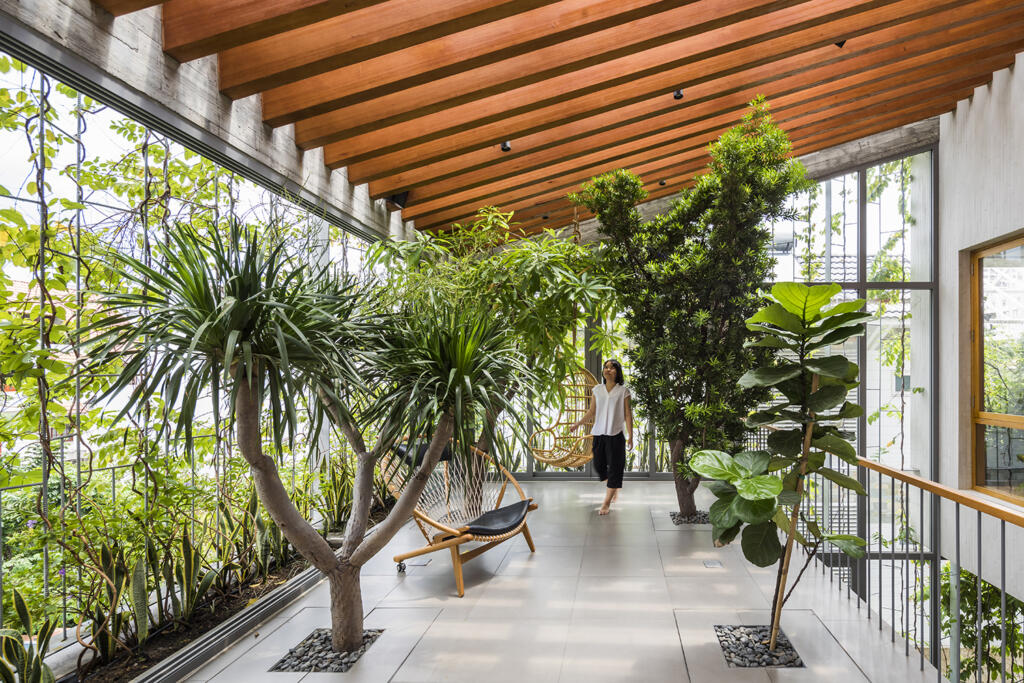 A combination of the root words "bio" (life) and "philic" (love of), this concept of biophilic design refers to embracing nature in your interior decor. This concept does not just refer to pictures or representations of nature, but rather incorporating actual pieces from the outdoors inside of your home.
Although the biophilic design trend has been popular since the '70s and is especially trending this year, it dates back to ancient times. The hanging gardens of Babylon are perhaps the first depiction of biophilic design in action.
In your lake home, one manifestation of biophilic design might be adding live plants inside your home. And not just potted desk plants. Karen says that it's trending for plants to be the "big focal point of the room." She adds, "from a feng shui perspective, the lake has water and earth energy already. Incorporating natural elements like plants, distressed wood, and twigs into your home design helps with balance. You want to have a mix of everything."
Green Design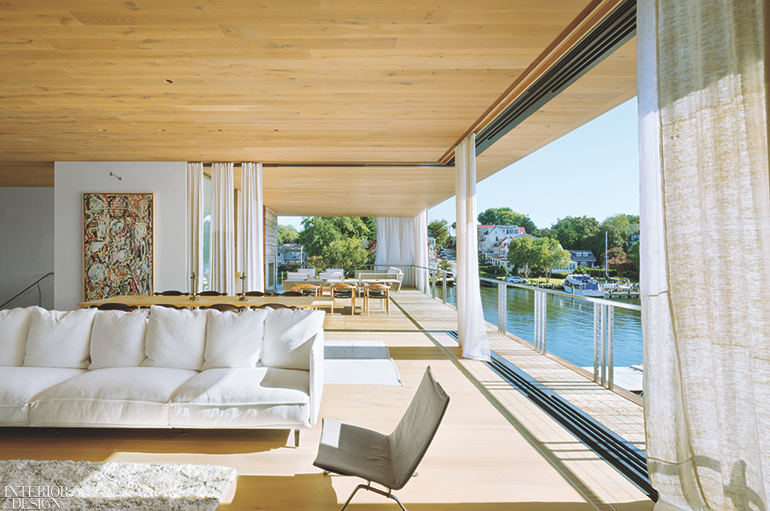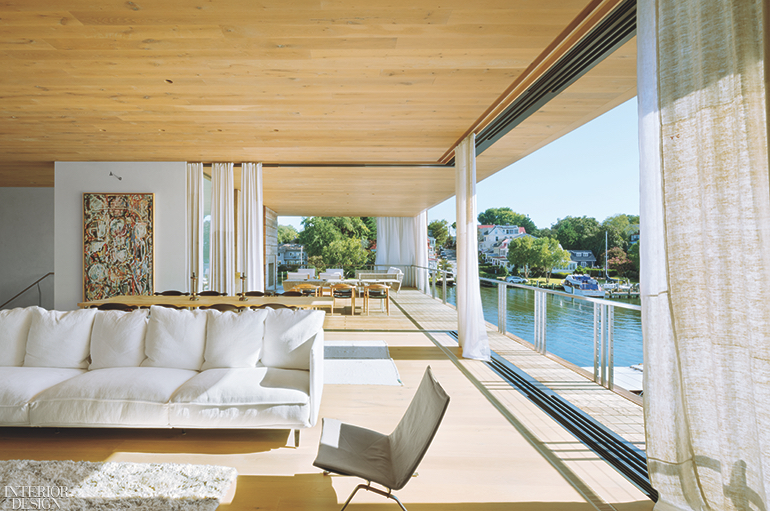 It's always great when interior design trends align with sustainability. Green design has been trending for many years, but it's becoming prevalent now and will continue in 2021. Like biophilic design, green design is about connecting with nature. However, while biophilic design is more about the connection itself, green design focuses on environmental well-being more broadly. "It's all about a healthier home," Karen explains. "This trend involves being intentional about using eco-friendly materials in construction."
This popular notion of 'going green' applies to both interior decorating and landscaping designs. It's becoming trendy to opt for ground covers over grass to conserve water and choosing furniture that uses recycled materials. In other words, what's in style is also good for the environment — win-win!
Sense of Warmth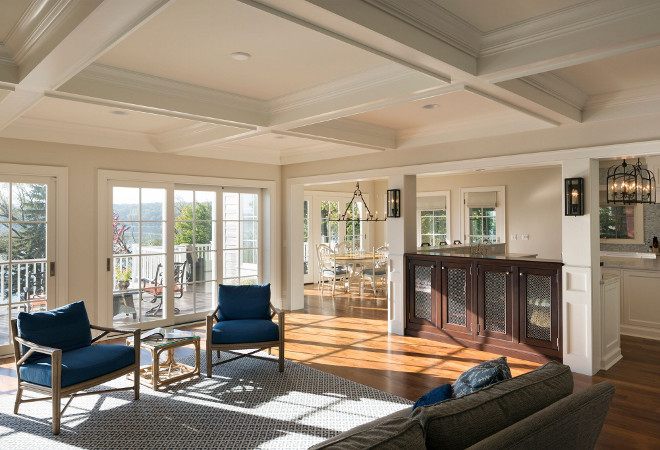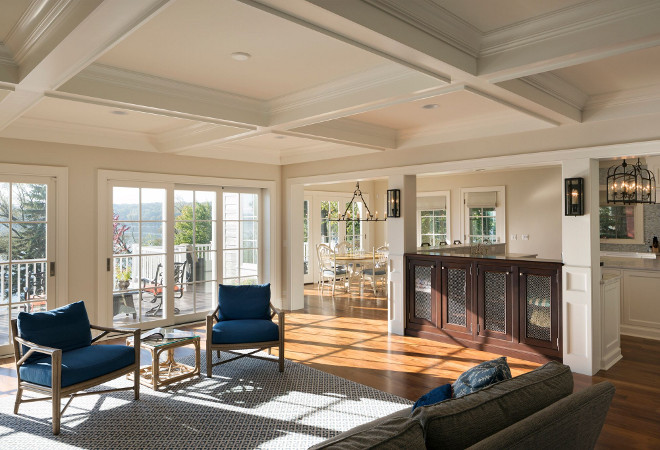 Lake houses are not meant to be cold, detached environments. They're a place of connection with friends and family. In the world of interior design trends, it's becoming popular to reflect this sense of warmth into the design intentionally.
Karen specifies that a home's warm feel should not be conveyed through a country aesthetic. "The plaid patterns and 'deer-on-the-wall' look is over," she says. "Instead, incorporate congruous, earthy tones in a sophisticated way. You also want it to be warm without being modern and glitzy." In keeping with a sense of warmth, open-concept spaces are trending. The idea of removing walls and borders and installing big, expansive windows evokes a laid-back, welcoming feel consistent with the lake lifestyle. 
Overall, the biggest interior design trends for 2021 are all about the incorporation of nature and sustainability. In keeping with this idea, it's no coincidence that Pantone's color trend report for Spring 2021 names "a range of shades inspired by the beauty of nature" as colors to watch out for next year.
The theme of nature is also timely, given what we're all craving during the pandemic. "With COVID, people are realizing they're tired of living in little spaces," Karen comments. "They want to be outside more and have outdoor space." She explains that her business has become busier recently, as she's designing these outdoor spaces and helping people connect with nature.
Whether it's through using recycled wood, creating an open concept living room, or replacing plaid patterns with warm tones, we hope you can incorporate these trends into your decor. After all, this connection with nature is what lake living is all about.