There's a lot that goes into purchasing a lake home, and the process can be stressful at times. However, there's more to it than just business. One of the most exciting aspects is knowing you get to start off with a clean slate, explore your style and re-create your living space.
Home decor can be as simple or complex as you want it to be. From minimalist to opulent, free-flowing to sophisticated, the way you choose to decorate says a lot about you.
Personal style is about as subjective as it comes, and we've looked at a few ways to add some unique charm to lake living in a way that won't impede on your own personality stamp.
Nautical
Appropriately, the first lake home decor style we'll explore is inspired by the water.
Light and breezy, this particular mode of interior design incorporates navy, white and grey hues.
When it comes to this coastal theme, think rustic meets aquatic. It's important to make sure you include lots of natural light to the look, considering the whole point is to bring the outside in.
Vintage Accents
Wine isn't the only thing that gets better with time.
There's nothing wrong with a little wear and tear when it comes to home accessories, and some aged items like old ship helms, distressed wood or even framed vintage swimsuits add a subtle flair of nostalgia.
Incorporate some old family photos, particularly those that took place at the lake, around these items for a personal touch.
Aquatic Life
What's more nautical than actual fish?
A fish tank or bowl is one of the most underrated decorative pieces. If positioned strategically, this eye-catching statement piece can be a great focal point in any room.
Color Coordination
Decoration involves so much more than just wall hangs and picture frames.
The color scheme you choose is just as important as art and knick-knacks. As stated before, the nautical theme uses specific hues to invite an airy, beachy vibe into your home.
Sheer curtains help with this breezy illusion. Opt for grey, navy and white to serve as base colors, with accents of light blue and gold to bring some depth to those neutral tones.
Classic, Country Cottage
Country chic, sometimes known as shabby or vintage chic, has humble beginnings in the world of interior design.
Remember the days of slamming screen doors and tire swings in the front yard?
A style that exudes warmth and comfort, country chic brings us back to a simpler time before stainless steel and granite counter tops were essential for modern living.
It's a smart move for a lake home since they're often the place where memories are made, traditions are started and familial history abounds.
This style includes vintage furnishings, wood paneling, and mixes of patterns and plaid. Here are some ways to hit a home run and create your very own cottage.
Farmhouse Decor
Any respectable country kitchen is a place where home-cooked meals are born and families come together. It should be a space filled with comfort and familiarity.
Try a gingham table cloth to bring the farmhouse aesthetic into your home.
Checked patterns have withstood the tests of time and become hallmarks of traditional country living.
Add a vase of fresh flowers to the center of the table and some matching kitchen caddies on the counter for a truly timeless appeal.
Mason jars are impressively versatile and can be used for almost anything: drinking glasses, utensil holders or just decorative accessories. Inexpensive and easy to get, these pay homage to the times when homemade jams were still a common feature of everyday life.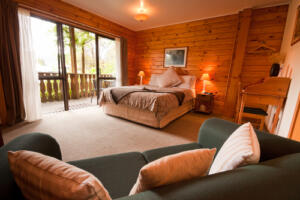 Warm, Natural Lighting
When you walk into a cottage, it should feel friendly and welcoming.
The use of candles, and a lot of them, is a guaranteed way to turn a house into a snug little home.
Play off the candlelight by incorporating hues of sunny yellow, burnt rust and forest green into your furnishings.
To compliment the warm glow, use wide, open windows to let in as much natural light as possible.
Repurposed Accessories 
Distressed wood, old lake signs and thrift store finds.
The best part about this lake home decor is that it doesn't have to be expensive. In fact, much of what's used can be found in the attic or garage. The trick is to find weathered, well-loved items and reuse them in unique, unexpected ways.
For instance,  grandma's old couch might be hideous, but it's got a sturdy build. Try reupholstering it or throwing on a slipcover.
Repaint an old dresser or convert a vintage suitcase into a coffee table. Nothing really needs to match, because you're going for informal, not perfect.
Bohemian Chic
Lake living is known to be laid back and casual, so it's only right to have a home that matches that free-flowing nature.
Popularized in the 1960s and 1970s, this is the true style of the flower child. Bohemian chic channels a laissez-faire, carefree attitude by being part indie, part gypsy and all charm.
When it comes to interior design, there are no actual rules other than you must love it. Some staples of this theme include fairy lights, globally-inspired art pieces and souvenirs, and a good mix of vintage furniture and contemporary statements. Use of color is imperative.
Live Plants
To emphasize the natural aspect of Bohemian living, spring for live plants. Fresh and organic, greenery is a simple step to breathe some life into your home.
The presence of flowers, ferns and succulents adds a grounded, earthy vibe by bringing nature inside. They also improve air quality, so in this case, more is more.
Throw Pillows
Use a vivid mix of tones and patterns by infusing these tastefully placed pops of color to create an inviting, bold look to any room.
Throw pillows are great for forging an eclectic, "lived-in" appearance.
Add some eye-catching tapestries and blankets of varying textures (tweed, wool, velvet), and you've got yourself a mellowed out retreat brimming with culture.
Wall Gallery
A wall gallery is a charmingly cluttered way to show off your unique personality.
This is an unconventional design element that gives you artistic license to be fun, spontaneous and totally unique.
It could be a variety of different picture frames, or perhaps a couple of mirrors and some graphic art. Feel free to throw in some dream catchers or handmade accessories because this is all about personal expression.
Decorating your lake home can be a ton of fun, but it helps to know which direction you want to go in.
Lake home decor is a signature of personality. What do you want your space to say? How do you want your guests to feel? Most importantly, what does lake living in style mean to you?