Even though the economy is improving overall, there are still pockets of financial difficulty in many areas around the country.
While this may mean you can score a good deal on a home, it also comes with its own share of potential issues.
There are several things you should keep in mind when looking at the types of foreclosed homes you can purchase, how the purchasing process will work, and the potential downsides to purchasing a foreclosed home.
There are a few kinds of foreclosures you can buy:  a pre-foreclosure home is one where the homeowner still owns the house, but is just a few weeks away from foreclosure; a real estate owned property is one where the bank or other lending institution has seized the home as an asset, and an auction home is one where the bank is selling the home to potential buyers.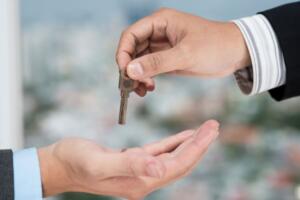 There is always the potential to find a really good deal on a home at auction, but you will be bidding against others and the competition might be fierce.
When you are ready to buy a foreclosed home, you can start your search on the internet looking for homes in a given area, or look through public records for foreclosed homes.  You could also contact an agent, who can also help you find homes that are foreclosed in your area.
The bank that holds the property will often ask for a pre-approval letter from your bank to make sure you have the funds and are able to buy. As they have just had to foreclose on the property, they want to make sure the same thing will not happen with your purchase.
On the downside, there are some things to keep in mind:
You will not be dealing with the former homeowner at all in the process, only the bank that is now trying to sell the home.
You may feel a bit rushed by the bank, who wants to sell the home and recoup its losses as soon as possible.
You might also not hear back from the bank for a few days after you have made an offer while they crunch the numbers of the offer, which can be frustrating if you are wanting to move quickly.
There is no expectation of a disclosure of any issues with the house.  You will have to do the leg work yourself, contacting the county or city planning department to pull records and to look over all of the paperwork carefully, or hire a good title insurer to make sure your title is clear. You'll need to rely on your agent to tell you about the schools in the area, when the rush hour actually is, and what other things you should know about the neighborhood.
Depending on how angry the previous owners were about losing their home, you may find that they destroyed parts of the house on the way out, or they decided to take the fixtures with them as they left. Because there is no disclosure process, anything that you find inside you will be responsible for repairing.  You do have the right to have an inspection done, so you can at least be prepared.
It can be a bit of an adventure buying a foreclosed home, but it can also end up saving you a good deal on a very nice home.  If you do your homework ahead of time and have your financing lined up ready to go, you can be in your new home, lakeside or not, in short order.