Once you've reached the home inspection stage of the buying process, you are nearing the end of your journey, but things are quite over yet.
Home inspections are a vital step in purchasing a property, one which you should be prepared to invest both time and money.
No matter the monetary or time commitment, you should never forego a home inspection, even on new construction. Rarely is a home built without error.
For the safety of your family, and for the security of your investment, you should know just what to expect from your inspection.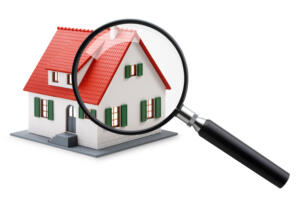 The Cost
Buying a house is expensive, but the home inspection is no place to cut corners!
While some inspections can cost as low as $200, others can cost more than $480.
On average, Home Advisor reports buyers spend about $324 on this task.
Prices can be affected by the size of the home, the year it was built and the time it takes to complete the inspection.
If a home inspector quotes you a price less than $200, proceed with caution. Unusually low prices could mean that the inspector may be having difficulty securing clients, possibly as a result of inadequate service or bad reviews.
This could also mean the inspector is not properly licensed.
No matter the price, take some time to research the professional you are considering.
Look to online review boards such as Google, Angie's List and Yelp.com to see what past clients have to say about his or her service.
You can also ask the inspector for a copy of his license and a sample report to support his credibility.
A sample report will also help familiarize you with the type of document you will receive after your inspection. It may also tip you off to potential areas to pay closer attention to during the process.
If you are concerned about finding an inspector on your own, your real estate agent can often refer you to reputable professionals with whom they have worked before.
Time Commitment
The time it takes to inspect a property largely depends on its size. Keep this in mind when getting an estimated time frame from the inspector.
Since no two homes are the same, an inspector won't be able to give you a definitive amount of time it will take to complete your inspection. Some properties simply require a more in-depth review, while others take no time at all.
Buyers are encouraged to attend the home inspection, which often takes place while they are working. If your inspector schedules your inspection during a work day, be sure to block off an appropriate amount for attendance.
Expect a minimum of two hours for an inspection on smaller properties and a minimum of four as square footage increases. Remember, the condition of the property can also affect the time an inspection takes to complete.
What Inspectors Look For
According to one Realtor.com article, home inspectors work from a list of more than 1500 items to look for and check!
These things range from how the toilets flush to if the siding is cracked or rotting. Other things inspectors look at include electrical wiring, evidence of termites and the AC unit.
Home inspectors will also test water pressure, the garage door and doorbells to make sure they are functioning properly. Additionally, they will check to make sure all windows and doors are properly sealed for energy efficiency and insulation.
While some buyers may be tempted to use the time spent at their future home during the inspection to lay out where their furniture will go, strive to be the type of buyer that makes the most of inspection process.
Such an in-depth home review is beneficial to buyers who may not ever look the property in such detail again.
The inspection provides an opportunity for buyers to see where certain shut off valves are located, which breakers control what, where wires run and even how long their appliances are expected to last.
The Inspection Report
After the inspection is complete, your inspector will draw up an official report. These detailed documents include both narrative and photographic support for the inspector's findings.
Sections may be broken down into areas of the home or areas of the inspection such as "plumbing" or "roof." These sections are then broken down into the areas to be addressed, including both major and minor issues.
Inspection reports may denote numerous minor problem areas. These can be addressed after the home has been purchased and does not necessarily mean a home is unsuitable for sale.
Such minor repairs could include chipped exterior paint or a broken door knob.
Typically, reports are produced within 24-72 hours of the inspection. Note that additional inspections may be required once a report is drawn up, including radon and pest inspections.
Once all inspections have been made, buyers and their agents will review the findings together to determine what repairs to request, if any, or price reduction to ask for to proceed with the sale.