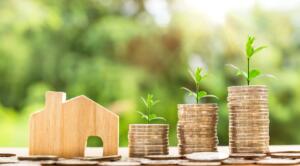 Home prices fluctuate considerably, often times leaving people to wonder whether or not they have adequate homeowners insurance coverage.
That's especially true whenever home prices are on the rise around the country.
But just because the value of your home has risen recently doesn't mean you need additional insurance coverage, as there are a number of things that play a role in determining the amount of coverage that you'll really need.
Real Estate Prices vs. Construction Costs
Many people incorrectly correlate existing real estate prices with the amount of homeowners insurance required. For starters, the value of a particular piece of real estate is based on a number of factors including:
Supply and demand
Location
Unique features of a particular home
The amount of insurance coverage, however, is not based on real estate prices, but instead is determined by the amount of money needed to rebuild your home in the event of a loss. The odds of a disaster will also be used to assess the degree of risk you face from fire, flood, hail, or wind damage with your rates being calculated accordingly.
The value of land is not normally considered when determining the amount of coverage you need. That's because even if your home was totally destroyed, the land it sits on is unlikely to decrease in value.
Determining Additional Coverage
Since the amount of insurance coverage you'll need is directly tied to replacement cost, you'll need to consider a few things aside from your property's value when deciding if additional coverage is needed. The biggest factor is construction costs in your area. This is because your home will cost more to rebuild if those costs have significantly risen. One of the best ways to determine construction costs is to research how much builders are charging per square foot.  Talking to local contractors directly is the best way to gather cost per square foot data in your local area.
Additions and Improvements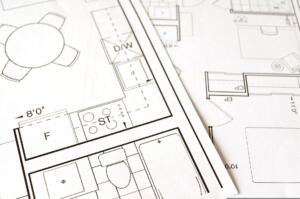 Going through the steps of determining construction costs might not be needed if you've recently made significant improvements to your home. Adding on a room, finishing a basement, or remodeling a kitchen can result in improvements that would be more costly to restore in the event of a disaster. In these instances, getting a home appraisal would be a much better idea than simply determining cost per square foot. Further providing a clear understanding of how much homeowners insurance coverage you'll need to cover the replacement costs of your add-ons and improvements.
Annual Policy Review
Reviewing your homeowners insurance policy on an annual basis is the best way to ensure you have adequate coverage.  Conducting an annual policy review with your insurance agent should be considered mandatory for every homeowner.  A policy review can help you find holes in your insurance coverage. Too, it can help you decide if you need additional protection such as a flood or earthquake coverage.
It is a good idea to monitor your home's value. But, the fact that your home value has increased doesn't necessarily mean you need more insurance coverage. Buying more coverage than what you need won't necessarily hurt you, but paying more out of pocket than what you do need is never an optimal approach.  You can never go wrong reviewing your insurance coverage regularly, no matter what home values are doing in your area!