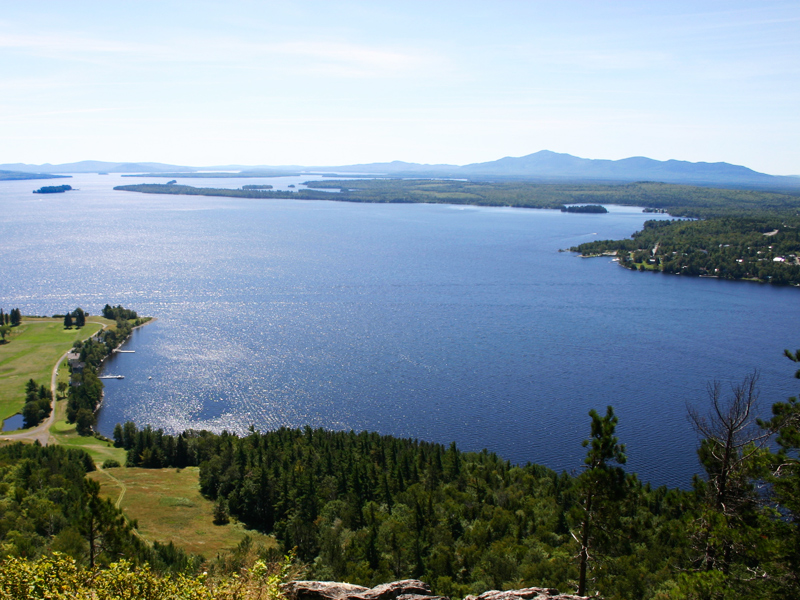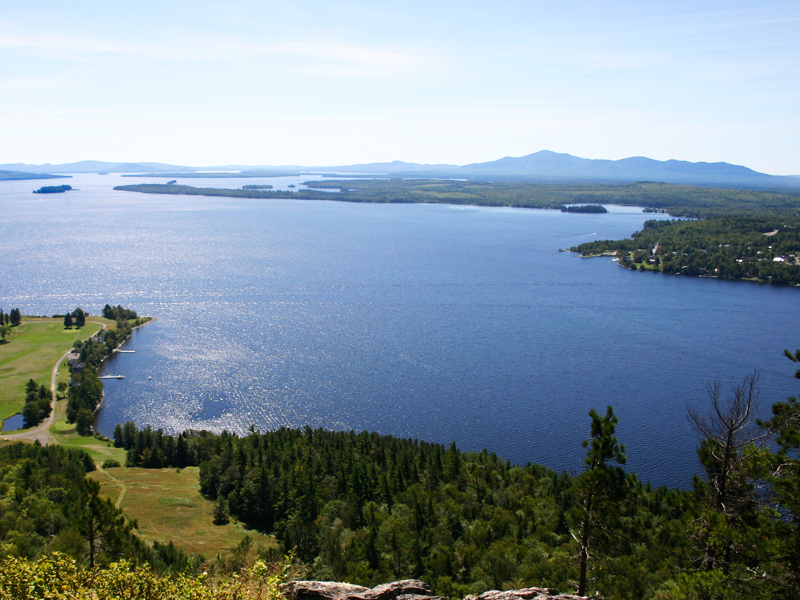 Three hours north of Portland, Maine, you'll find a lake that American writer and philosopher Henry David Thoreau described as "a gleaming silver platter at the end of a table" with gorgeous land that is "uninterrupted." Moosehead Lake, its name derived from the lake's shape when viewed from Mount Kineo, certainly lives up to Thoreau's words. Stretching 120 square miles, Moosehead is the second largest New England lake after Lake Champlain. It's also bordered by the charming town of Greenville, where you can discover shops, boutiques, golf courses, and fun restaurants such as the Stress Free Moose. This town certainly retains its local culture, just as the surrounding woods still boast their natural beauty. Unassuming yet magnificent, this tranquil Northeastern lake deserves its spotlight. And who knows — you may end up finding a new vacation destination or dream spot for your lake home.
The History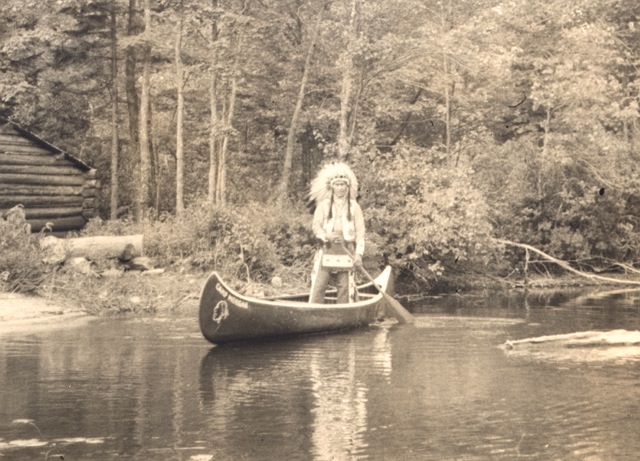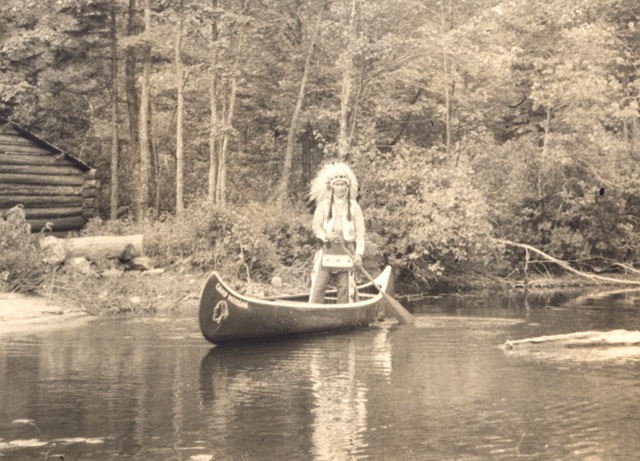 The background of this extraordinary lake begins between three and six thousand years ago when several Native American tribes used the waterways for transportation and hunting large animals. They also valued the minerals on Mount Kineo, felsite, and rhyolite, which were instrumental in creating tools such as spearheads. In the 19th century, Native Americans living in the region guided Henry David Thoreau through Moosehead's expansive woods by foot, canoe, and boat. He wrote about his travels in his book, The Maine Woods. Moosehead Lake also holds a noteworthy place in the history of aviation and steamboats. You can still experience the latter by riding the Katahdin Steamship, also known as "Kate." Today, the Moosehead Historical Society commemorates various aspects of Moosehead Lake's history with attractions such as the Lumbermen's Museum, the Moosehead Aviation Museum, and the Center for Moosehead History.
The Great Outdoors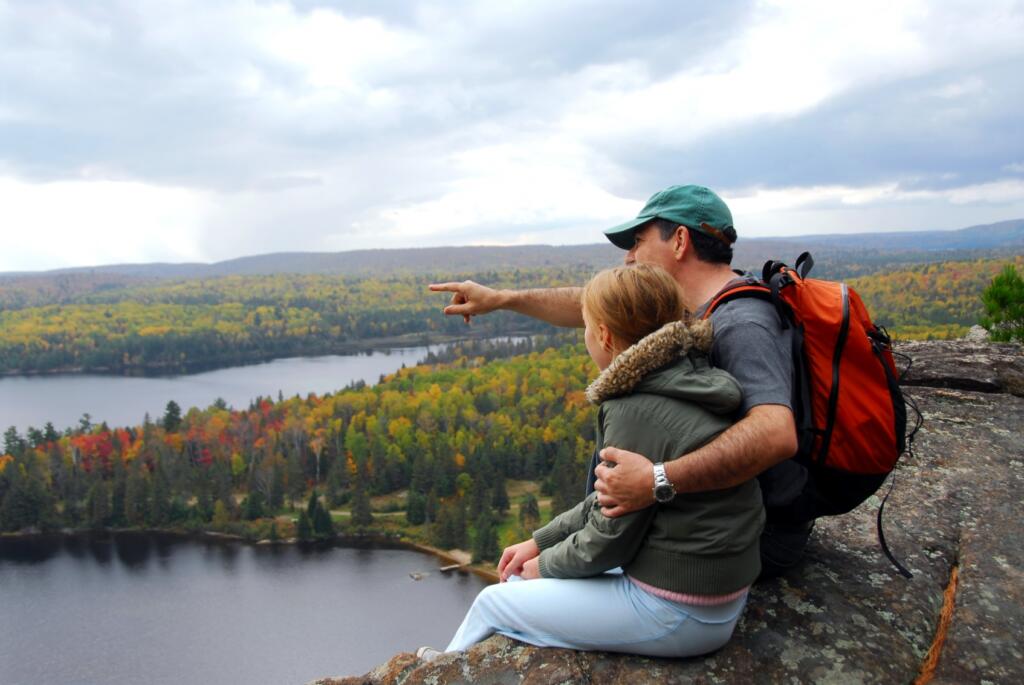 This idyllic natural paradise in Northern Maine certainly has no shortage of outdoor activities. No matter the season, you can engage with nature and explore the stunning scenery. This time of year, snowmobiling, snowshoeing, and skiing are popular activities for the whole family. You can check out the best ski and snowboarding trails to hit the slopes as soon as possible. Once the weather is a bit warmer, trade your ski poles for hiking sticks and discover the bounty of mountains and waterfalls that Moosehead Lake has to offer. In particular, the famous Mount Kineo offers several different trails with varying intensity. If you're unafraid of arduous trails and want to get the most breathtaking views, opt for the six mountain hiking challenge called the Pinnacle Pursuit. You may be lucky enough to spot a native falcon or moose while you're there.
After you've earned your trailblazer badge, try casting your fishing line at over 40 ponds and lakes in the area. Moosehead's irregularly shaped shoreline encloses an abundance of fish such as salmon and trout, making it a popular fishing destination. For more high energy outdoor attractions, you can rent an ATV and ride through the woods. Or if you're looking for a bird's eye view, Moosehead offers scenic plane tours where you can get an aerial glimpse of this incredible lake region.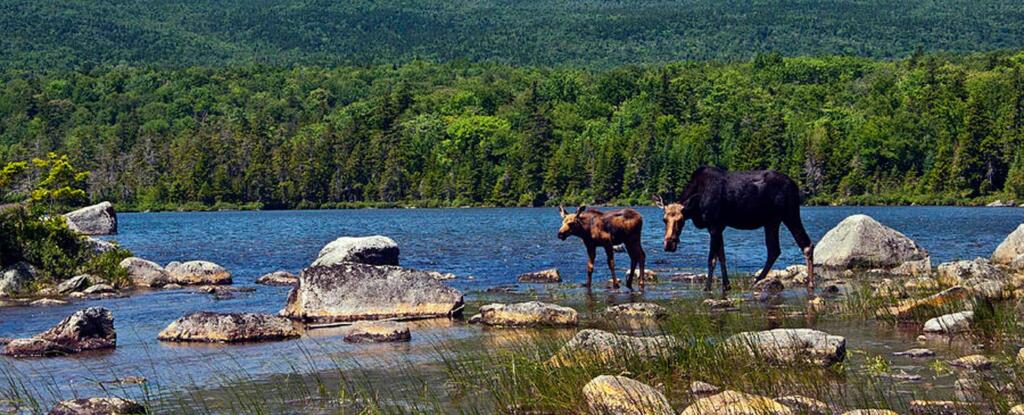 With a plethora of outdoor activities and local attractions, you can tap into both your adventurous and serene sides at Moosehead Lake. This region, with its unique wildlife, little light pollution, and majestic mountains, is certainly a rarity, making it an ideal place to vacation or reside. 
To learn more about this northeastern lake paradise, click HERE.