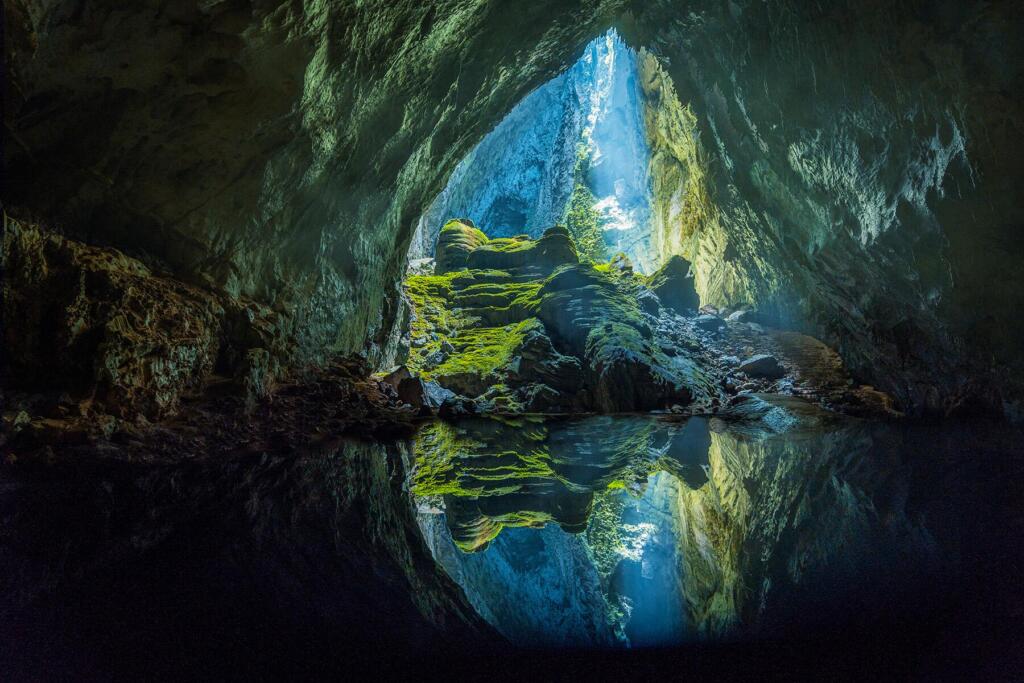 As lake homeowners, we may have one idea in our heads of what a lake looks like. A visible body of water, surrounded by greenery or mountains, with an abundance of wildlife and fish. However, for some lakes, there's more than what meets the eye. In fact, there are plenty of underground lakes across the globe. Although they're hidden, these lakes are stunning, full of natural history, and frankly, are great travel destinations. Check out some of the most fascinating underground lakes across the world!
Lake Vostok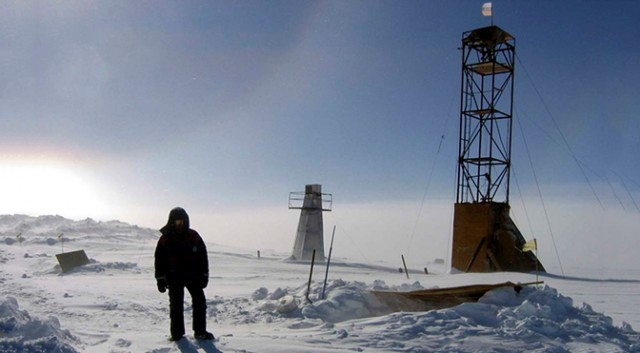 Location: Antarctica
Lake Vostok, a subglacial lake at the heart of Antarctica, is probably one of the most enigmatic lakes in the world. Sitting beneath the ice, stretching 3,281 feet deep, this lake has captured the attention of scientists who believe that its frigid climate may have implications for life on other planets. The lake's existence was first posted by a Russian geographer who noticed its seismic soundings during the Soviet Antarctic Expeditions in the late '50's and early '60's. From there, the Russian research site, Vostok Station was founded. Today, researchers continue to explore this underground lake's unparalleled features.
Dragon's Breath Cave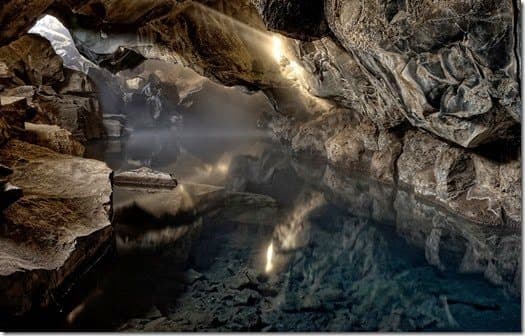 Location: Namibia
Many of the world's largest underground lakes are subglacial. But not all of them. Dragon's Breath Cave, found in the Otjozondjupa region of Namibia, is actually the largest non-subglacial lake in the world, thought to be at least 430 feet deep. Divers have not been able to chart its depths further, due to its underground location. Sitting 330 feet below the earth's surface, it wasn't discovered until 1986. The group of explorers felt a breeze coming from the cave, and knew they needed to explore. The humid air earned its name — Dragon's Breath.
Craighead Cavern
Location: U.S.A.
Some underground lakes might be closer to home than we think. In particular, Craighead Caverns is the second-largest underground lake in the world. It's also the largest underground lake in the U.S.! Also known as the "Lost Sea", it has been designated as a Registered Natural Landmark by the U.S. Department of Interior. Located between Sweetwater and Madisonville, Tennessee, you can actually take boating adventures through the caverns. Also known as the "Lost Sea" this spot is a wonderful tourist destination for anyone in the southeast.
Lake Martel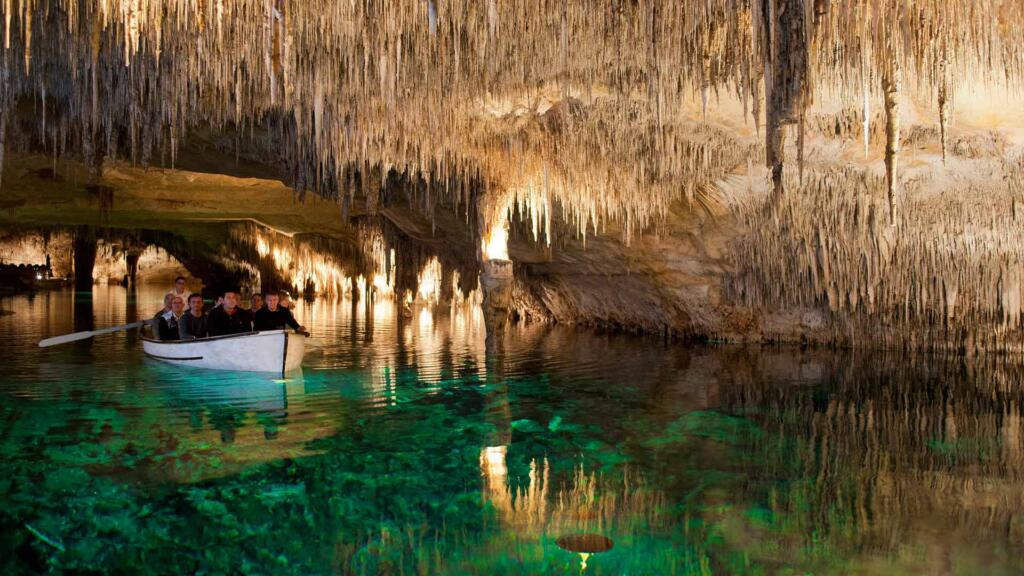 Location: Spain
More than 80 feet beneath the surface of Majorca, an island near Spain, lies Lake Martel (in Spanish, Cuevas del Drach). It sits at the bottom of the Caves of Drach, part of a group of four caves that lie beneath this island. Since Lake Martel's discovery in the 1880's, the caves have been a popular tourist destination where people from across the world can enjoy guided boat tours. Some tours even end with a live concert! An unconventional, yet thrilling way to enjoy live music on the lake.
Son Doong Cave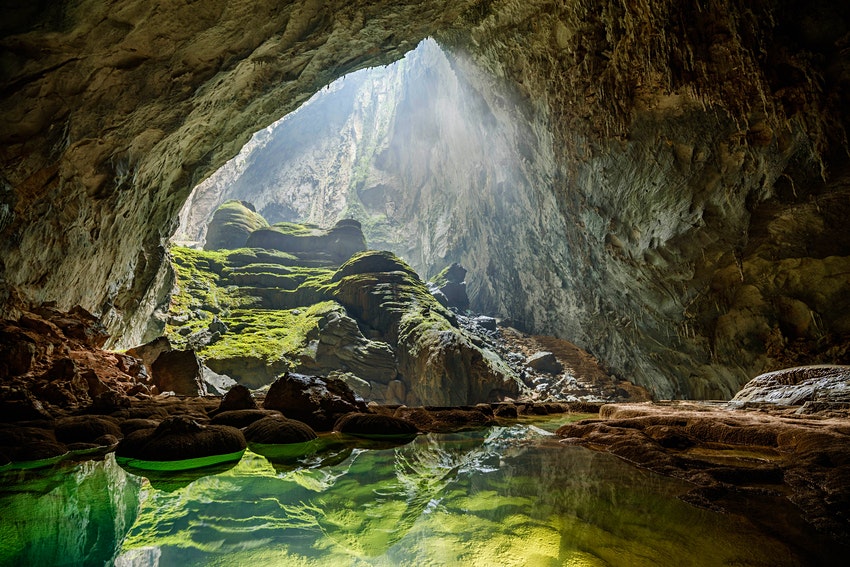 Location: Vietnam
Translated in English to "mountain river cave," Son Doong Cave just so happens to be the world's largest cave. Located at the border of Laos and Vietnam, it is the largest known cave passage, measured by volume. The passage is over 3 miles long and 660 feet high, allowing lush vegetation such as moss to develop along the passage walls. This cave isn't new either — it developed somewhere between two and five million years ago when limestone was eroded by river water underneath a mountain. Within its walls is also a rushing river which is connected to another cave, Hang Thung. 
These fascinating lakes are only a handful of the underground lakes that exist across the world. With travel restrictions lifting soon, don't hesitate to make these underground lakes next on your travel list!