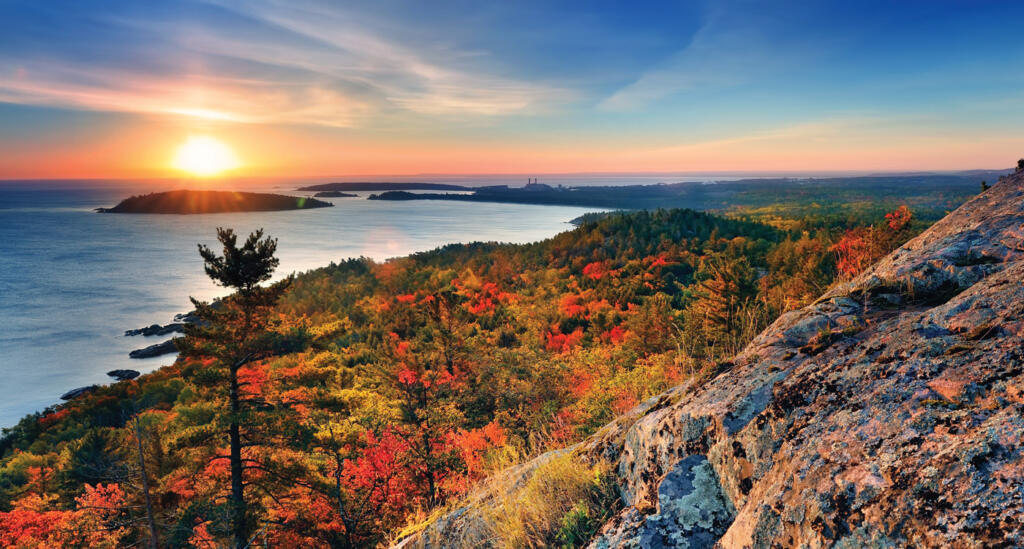 There are 70 million millennials in the United States, and of those, 618,000 are millionaires. With that number growing, many of them are looking to invest their money in property. When imagining all the places that these young wealthy people could enjoy their millions, what exotic or wealth laden areas come to mind? Traverse City, Michigan, is the answer for more millennial millionaires than any other locale by zip code. Millennials are those who were born between 1982 and 1996, and ages range from 23 to 37 in 2019. The millionaires among them have a reported net worth between $1 million and $2.49 million, and their value is only projected to grow.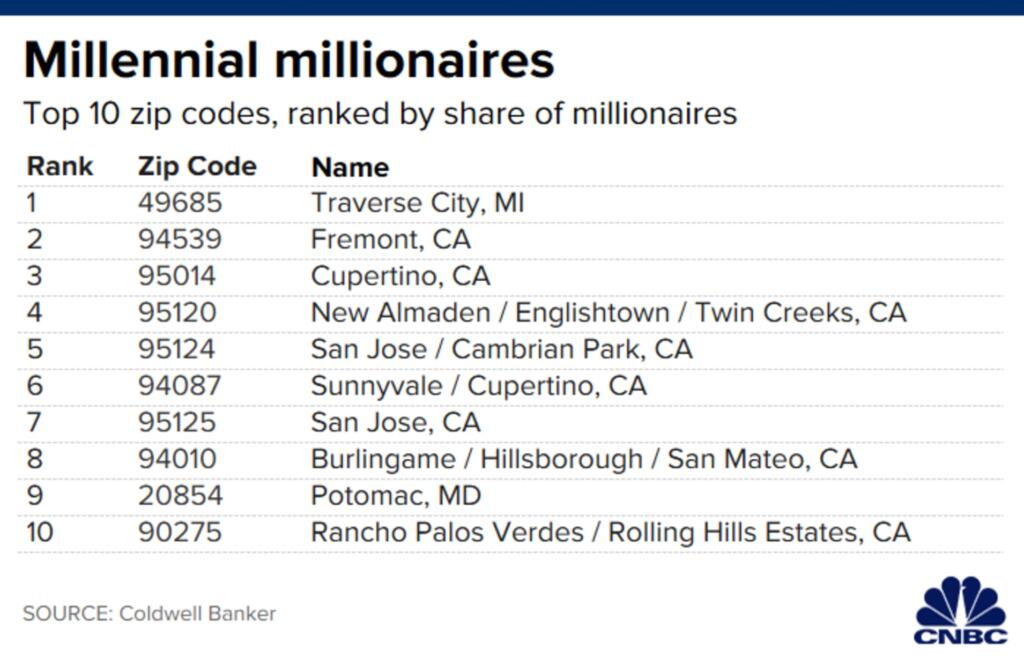 Location, Location, Location

Roughly 44% of these millennial millionaires are located in California. Still, those who are looking for a different pace are flocking to Traverse City. The draw for this active group is a community that boasts microbreweries, wineries, and a robust food scene. They are leaving the hustle and bustle of the big cities and heading north and situating themselves on the shores of Lake Michigan.
The city is located in the northwestern part of Michigan and accommodates many needs with a central location that makes travel to much of the United States convenient. It's close to major cities like Chicago, Detroit, and Milwaukee and it's only a short plane ride from the Cherry Capital Airport to New York and Washington, D.C. The geography makes Traverse City an ideal spot for those busy young people looking to find a place to settle down or vacation.
Traverse City offers homes overlooking freshwater and beaches for a better price than homes in larger metropolitan areas. According to the Lake Homes Realty Lake Real Estate Market Report, Lake Michigan is the number one lake located in the state when it comes to having the most listings and most homes available. The Traverse City Area comes in number four on the list of listings with the most expensive land of fewer than 10 acres. However, Lake Michigan also has plenty of that land that millennial millionaires can purchase and build the lake home of their dreams, and with 92% of them purchasing property as opposed to existing homes, that's what most are opting to do.
Get Out and Explore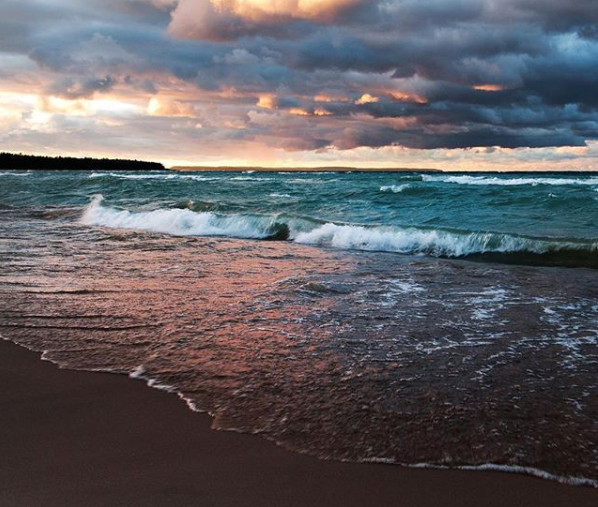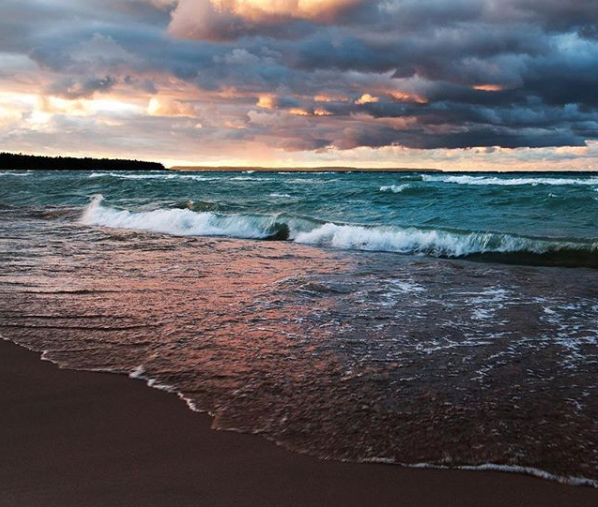 Traverse City gives those calling it home plenty of opportunities to get out and experience life. You can always explore a new area of Traverse City because every new season brings a new adventure. With Sleeping Bear Dunes National Lakeshore trails, ski slopes, beaches, and the downtown area, there is something for everyone to do. Head over to a park and explore a new area on one of the many local bike trails. You can hit the slopes, shop downtown at any of the latest trendy clothing stores or head to the beach and enjoy the freshwater and the white sandy beaches. With 40 wineries, 13 craft breweries, and over 150 restaurants, there is always a new place to explore or spend time with friends.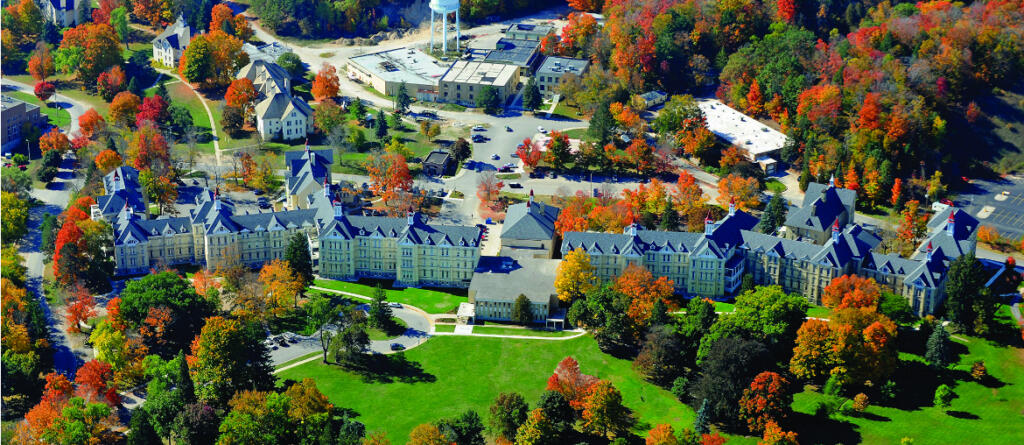 The Grand Traverse Commons is another hidden jewel of Traverse City. The building looks like a castle, and in winter, covered in snow, it seems perfect for a starring role in a Hallmark movie. The former mental asylum is located in a 480-acre park that is a favorite for cyclists and hikers. Though it has a somewhat disturbing past, the new Commons boasts restaurants, galleries, shops, and even apartments. There is also a 25-acre Botanical Garden at the Historic Barns Park that was built on what was once the former asylum's farm complex. In the same area, just a little north is a place called Slabtown, which was once a neighborhood inhabited by those who worked as millworkers and stevedores. Sleder's Family Tavern located there is Michigan's oldest continuously operated bar.
Since more millennials have decided to call Traverse City home, the city has experienced a growth of trendy restaurants, businesses, and festivals. Many love the lifestyle of living in a smaller city. Diverse residents and a healthy stream of tourists create a vibrant local culture.
Lights, Camera, Action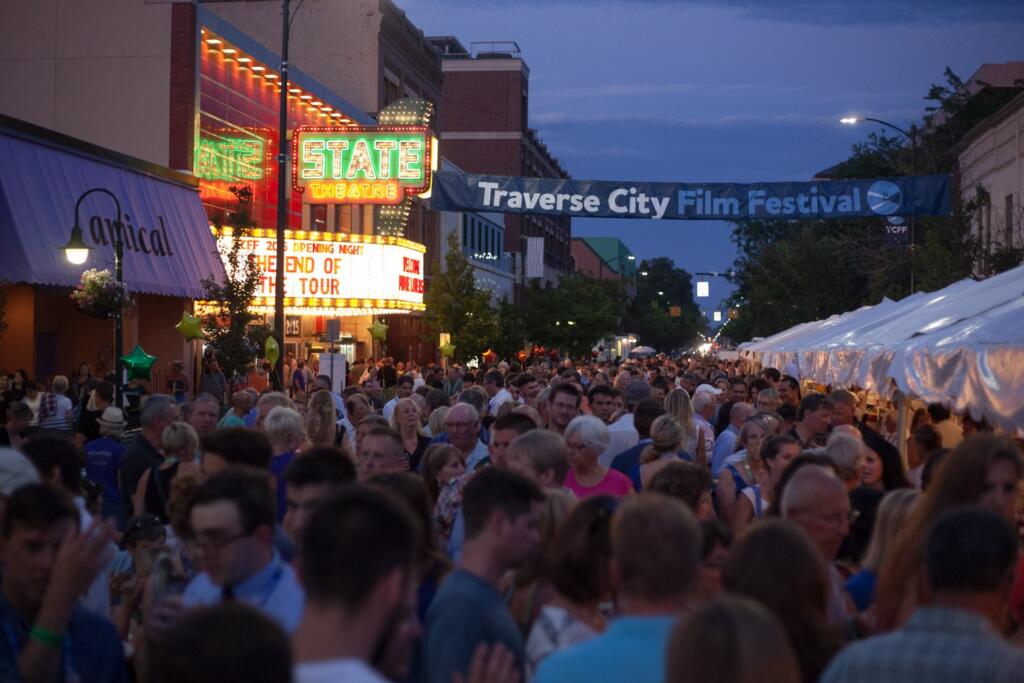 Events are always taking place in Traverse City. Throughout the year, the city hosts various activities, including Beer Week, guided walking ghost tours, restaurant week, the Downtown Chili Cook-off, and a full calendar of other events. During the winter, you'll find ski races at Shanty Creek, and it also hosts the Northern American VASA Festival of Races.
One of the more notable festivals that has become a hit is the Traverse City Film Festival. It was established in 2005 by the Academy Award-winning filmmaker Michael Moore. It is a charitable and educational nonprofit organization founded on the idea that "One Great Movie Can Change You: Just Great Movies" is helping to save the cinema. The festival helped to revive the State Theater, and the event occurs every year in late July to early August.
Traverse City also hosts an Ironman 70.3 competition, which has been an enormous success. The Ironman 70.3, also known as a Half Ironman, is a part of a series that takes place all over the world. It consists of a 1.2-mile swim in West Grand Traverse Bay, a 56-mile bike ride through the Sleeping Bear Dunes, and a 13.1-mile run that concludes in downtown Traverse City.
No matter what you enjoy, there is an activity or event for you in Traverse City.
All About the Lake Lifestyle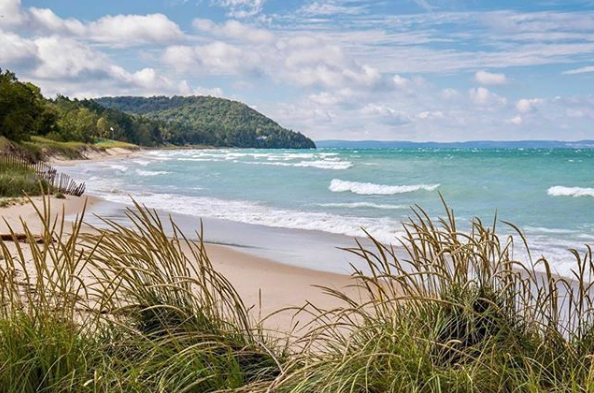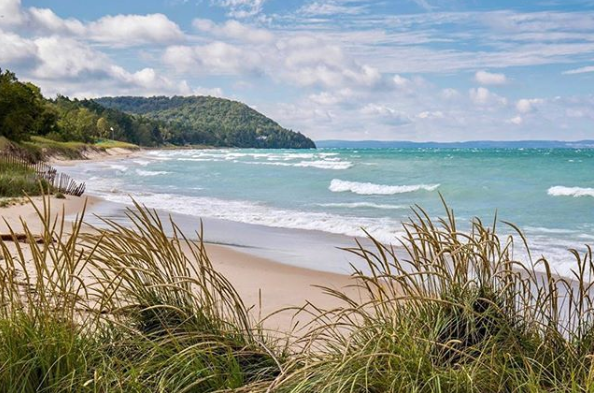 Living on the lake in Michigan is your access to unlimited watersports. Along with every form of boating, the winds make it ideal for surfing, windsurfing, and kitesurfing on the lake. Have you never done it before? No problem, there are plenty of shops that offer both equipment and lessons. Want something with a little more power? You can either bring your own or rent a jet ski and enjoy Lake Michigan differently. For the less serious athlete, there is a kayak brewery tour. The tour takes you to local brewers in Traverse City while you also get to explore more of Lake Michigan.

Lake Michigan offers breathtaking beaches, and if you are a dog lover, you are in luck. There are many beaches where your fur baby is welcome to enjoy Lake Michigan with you.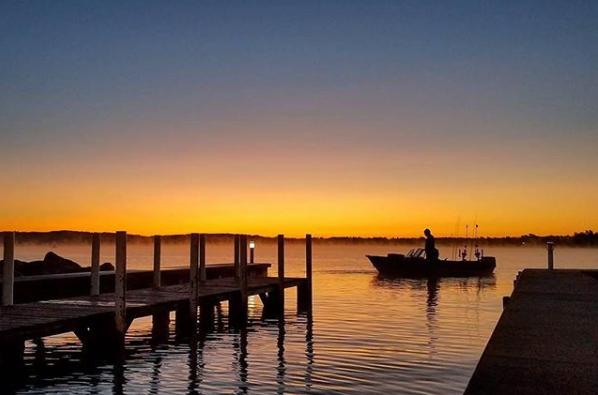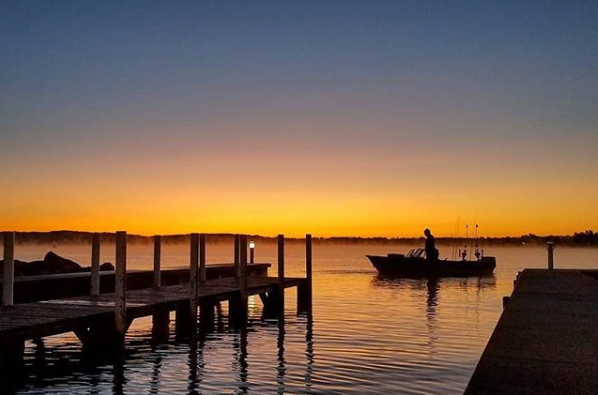 Clear blue water and inland lakes make Traverse City an excellent place to do some freshwater fishing. Smallmouth Bass, King and Coho Salmon, Walleye, Lake Trout, Great Lakes Muskie, Brown Trout, and Steelhead are all found in the waters of Lake Michigan. The peak times to fish in this area are between May and October because it offers a consistent supply of fish. During the winter, when the ice begins to thicken, you can head out on the "hard water" and participate in the "Up North" tradition of Ice Fishing. 
Traverse City offers so many amenities and activities; it's no wonder young and wealthy millennials are flocking to the area. 
Click HERE to learn more about Traverse City, Michigan.