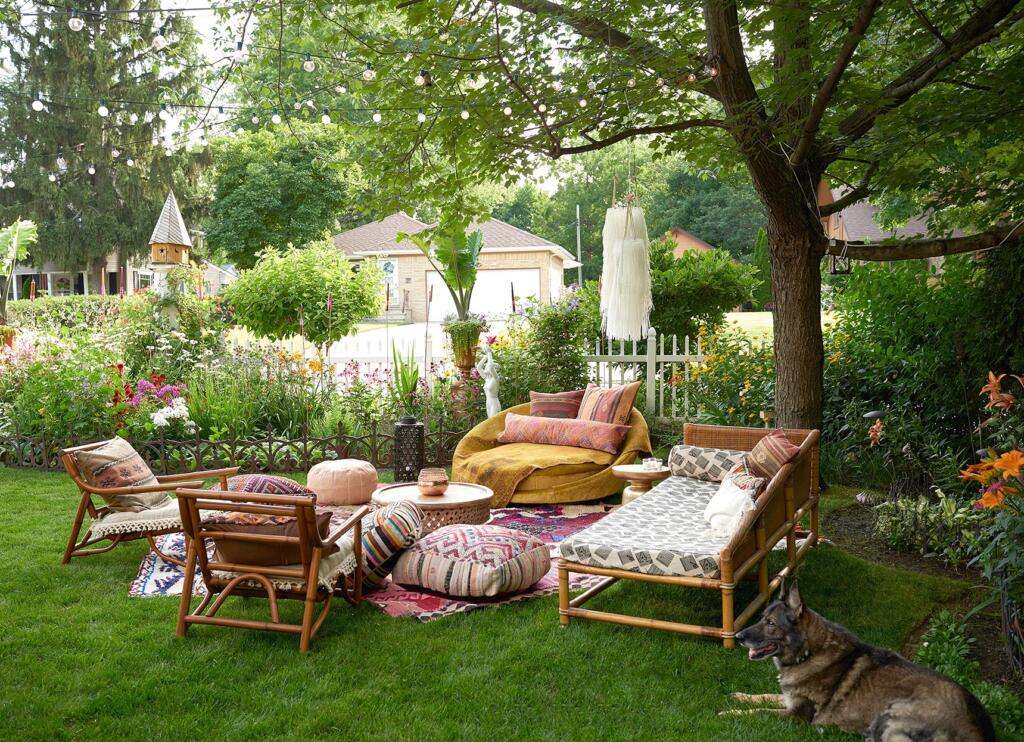 Bringing the outdoors in has been one of the top trends among lake home design for years. Interior decor ideas like driftwood art, warm green tones, and woven materials can create a seamless transition between your lake property and your living spaces. However, more than a year into the COVID-19 pandemic, this trend has now reversed. Instead of bringing the outdoors in, lake homeowners are looking to take the comfort of indoor living outside.
In this season of 2021, outdoor living projects are forecasted to be the "new norm," according to outdoor contractor company Belgard. One new element of these living room spaces is outdoor rugs. Since these items are increasing in popularity, we at Lake Homes are here to address all your questions.
What Materials Are Best for Outdoor Rugs?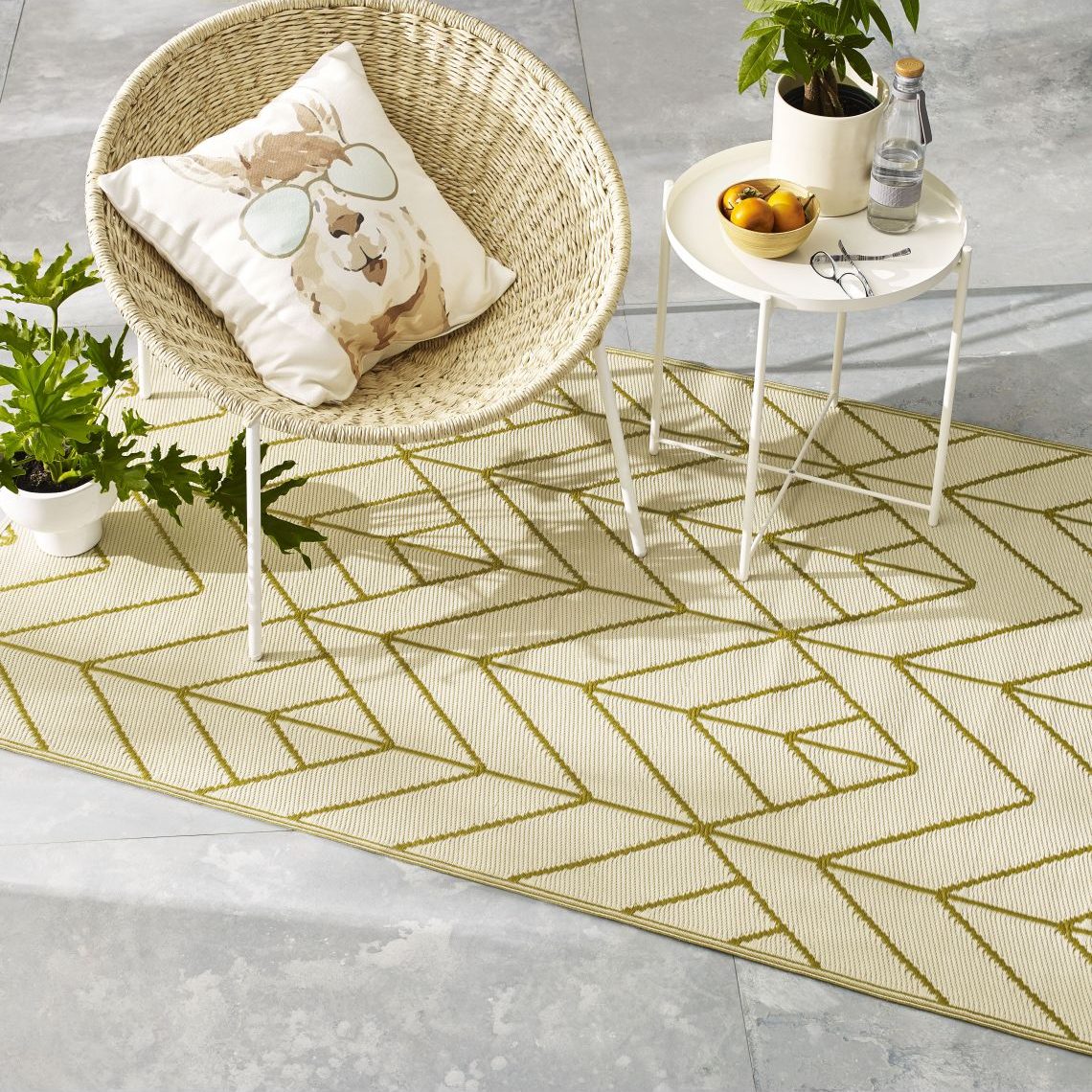 Usually, we're always raving about natural materials. However, when it comes to outdoor rugs, synthetic materials are best because they're less likely to be impacted by traffic and the elements. Andra DelMonico, the lead interior designer at Trendey, says that synthetic materials such as nylon, polyester, and polypropylene that are both mold and mildew resistant are ideal for your outdoor rugs. If you prefer natural materials, jute, bamboo, hemp, and sisal are good options. However, these tend to last longer in covered spaces.
What Types of Rugs Should Be Used Outside?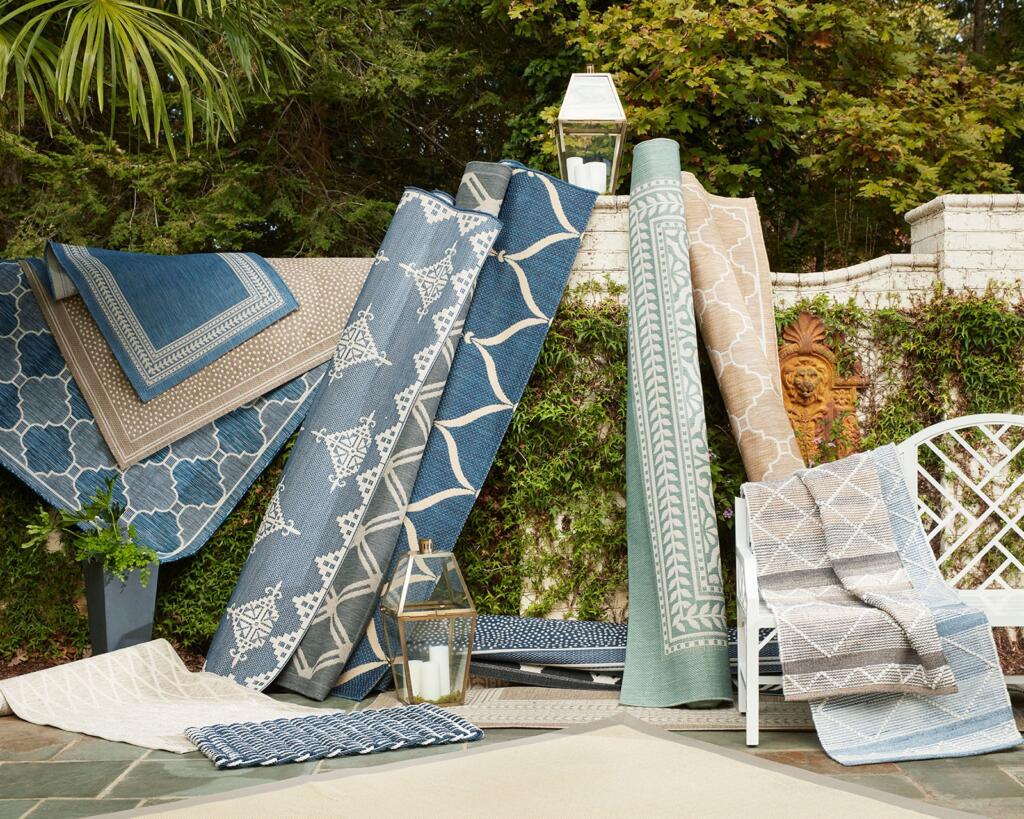 Unlike the rugs in your living room, outdoor rugs are subject to the elements — UV rays from sun exposure, wind, rain, and snow. Therefore, it's essential to know what types of rugs can be used outdoors. The materials mentioned above are the most popular types of rugs that will withstand the unpredictability of the outdoors. But there are other features to consider as well.
Andra says, "The rug should have a tight weave to make it impervious to spills and dirt." She also adds that it's best to choose a lightweight rug because "you'll be able to roll them up and easily clean your patio." This will help you keep your space clean from fallen leaves, pollen, and other factors that affect your outdoor area.
How Can I Care for an Outdoor Rug?
The way you care for an outdoor rug all depends on the season. When it's a long winter, roll up the rug and keep it in storage. When it's in use during the warmer months, spot clean stains as needed. "For larger cleaning tasks," Andra notes, "use a mixture of dish soap and water with a nylon brush to clean the entire rug. Rinse the rug when done. Make sure your rug dries well to prevent mold growth." Also, be sure to avoid harsh chemicals to keep the colors intact.
Anything Lake Homeowners Should Know?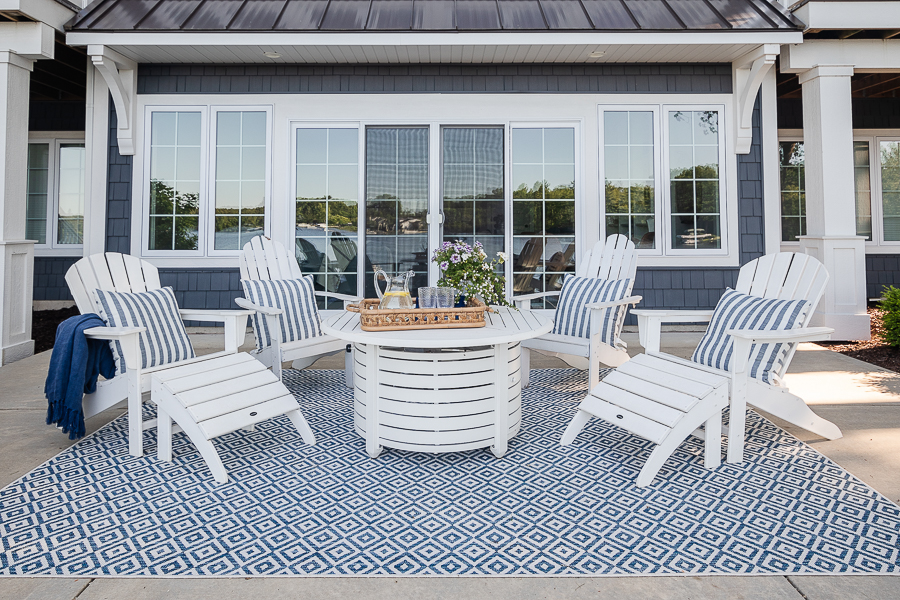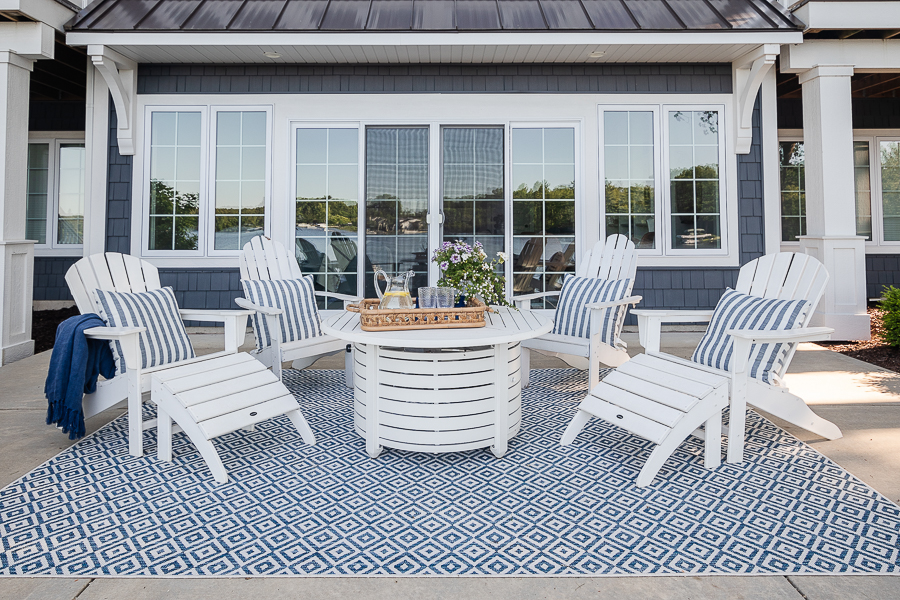 fWhen using an outdoor rug at your lake house, there's a couple of considerations to keep in mind. First, using a pad under your rug isn't necessary, but it's a good idea to allow circulation underneath. "Apply the same principles that you would use when buying an indoor rug. This will help your outdoor space feel more like a living area. The right rug can make your patio feel larger, more welcoming, and professionally styled," says Andra.