Nothing says "summer at the lake" like lounging on a float. Chances are, you already have a few lake floats at your house. Maybe they're collecting dust in your boat dock shed, and they desperately need cleaning. Or perhaps it's time to treat yourself by buying a new one this summer. Make sure to consider your budget, the rules of your lake, and ensure you have a working pump. Then — get to shopping! While last year's list has some great options, here are some of the top lake floats that we love in summer 2020.
Angel Wings (iBase Toy)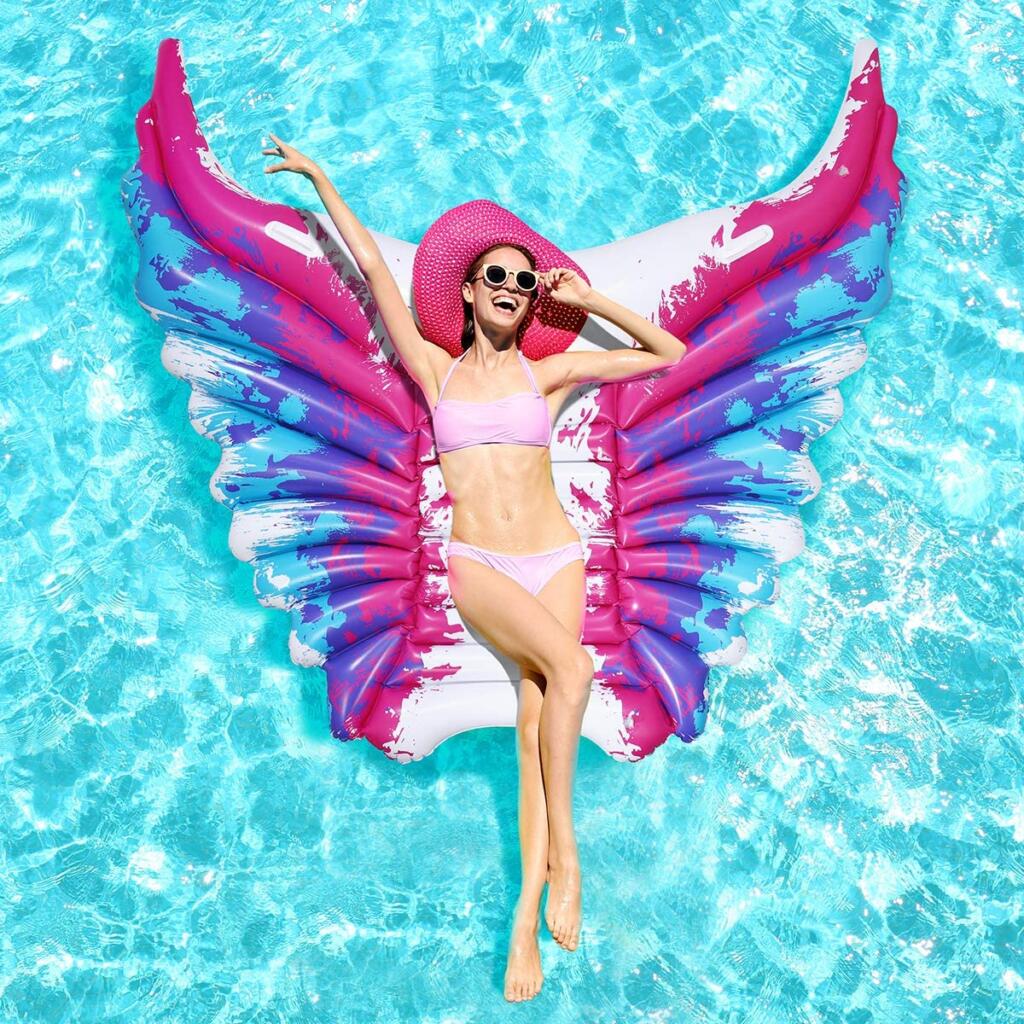 This fun, brightly colored inflatable will give you wings — literally! Its long-lasting quality vinyl protects against the sun's rays so you can enjoy it for years. Whether you take it to a pool or the lake, you'll love lounging on this vibrant float. Check it out on Amazon.
Giant Swan Light Up Float (Swimline)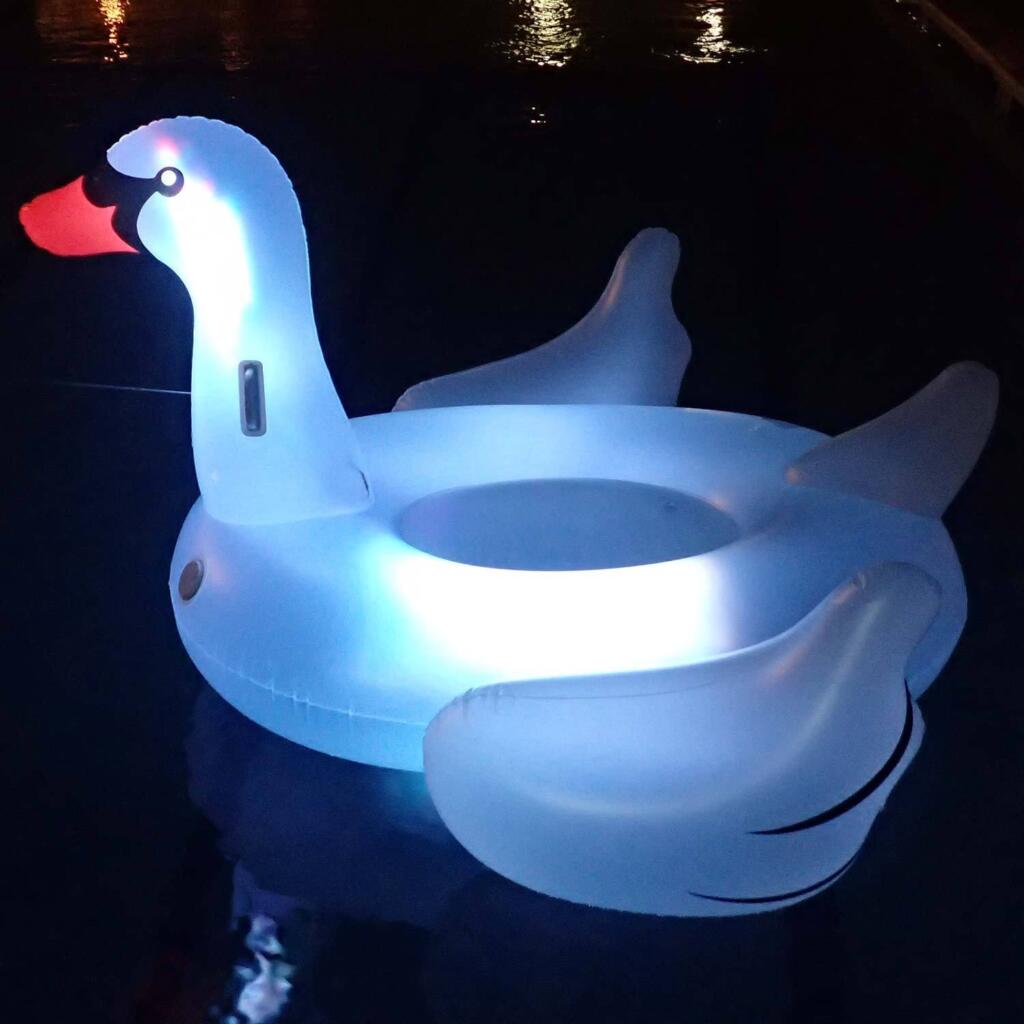 The highly-rated, popular Swimline giant swan float has a new light-up version. You can float on the lake during a cool summer evening while remaining visible to nearby boaters. Plus, the LED lights have a fun flare, as they alternate between white, blue, green, and purple. Learn more on the Swimline website.
Inflatable Pizza Slice Float (Joyin)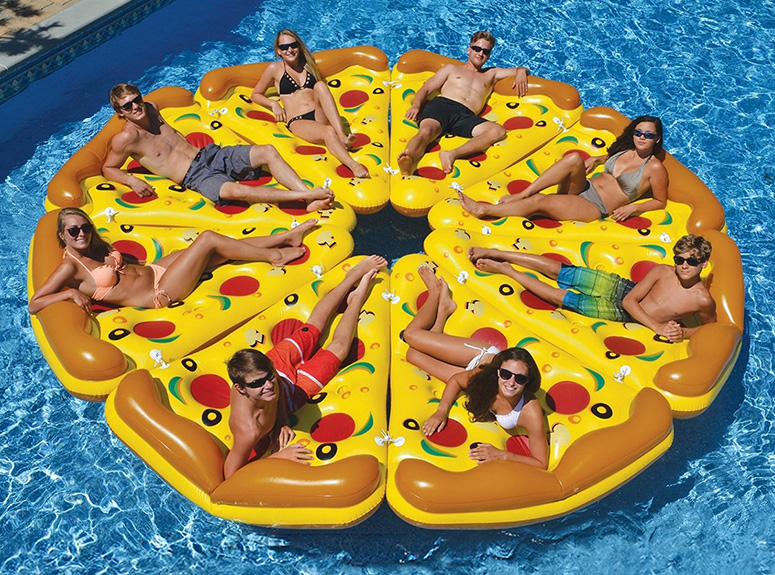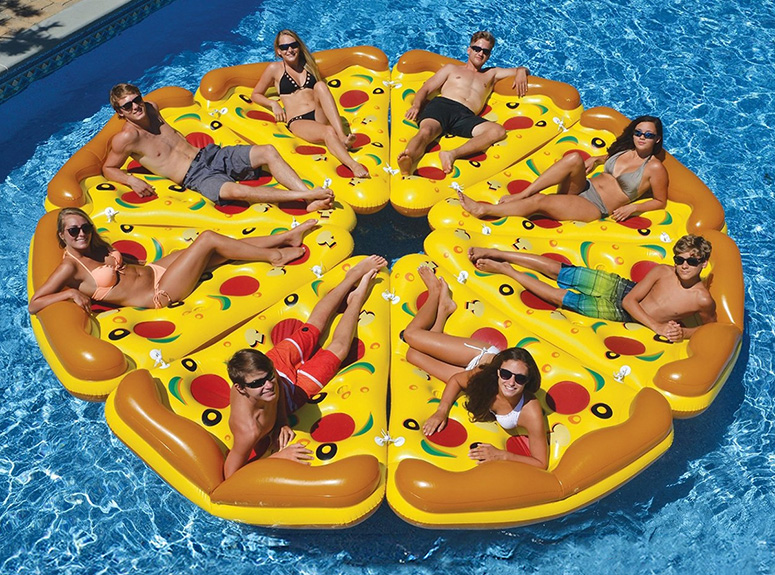 Your favorite food is about to become your ideal inflatable. This pizza-shaped float is fun and playful, perfect for any lake or pool party. You can even buy eight "slices" of lake floats to tie together for a family or friend group. And although you can easily tear a real piece of pizza, this high-quality product is tear-resistant. Take a look at Amazon.
Splash 'N Chill Inflatable Relaxation Island (Intex)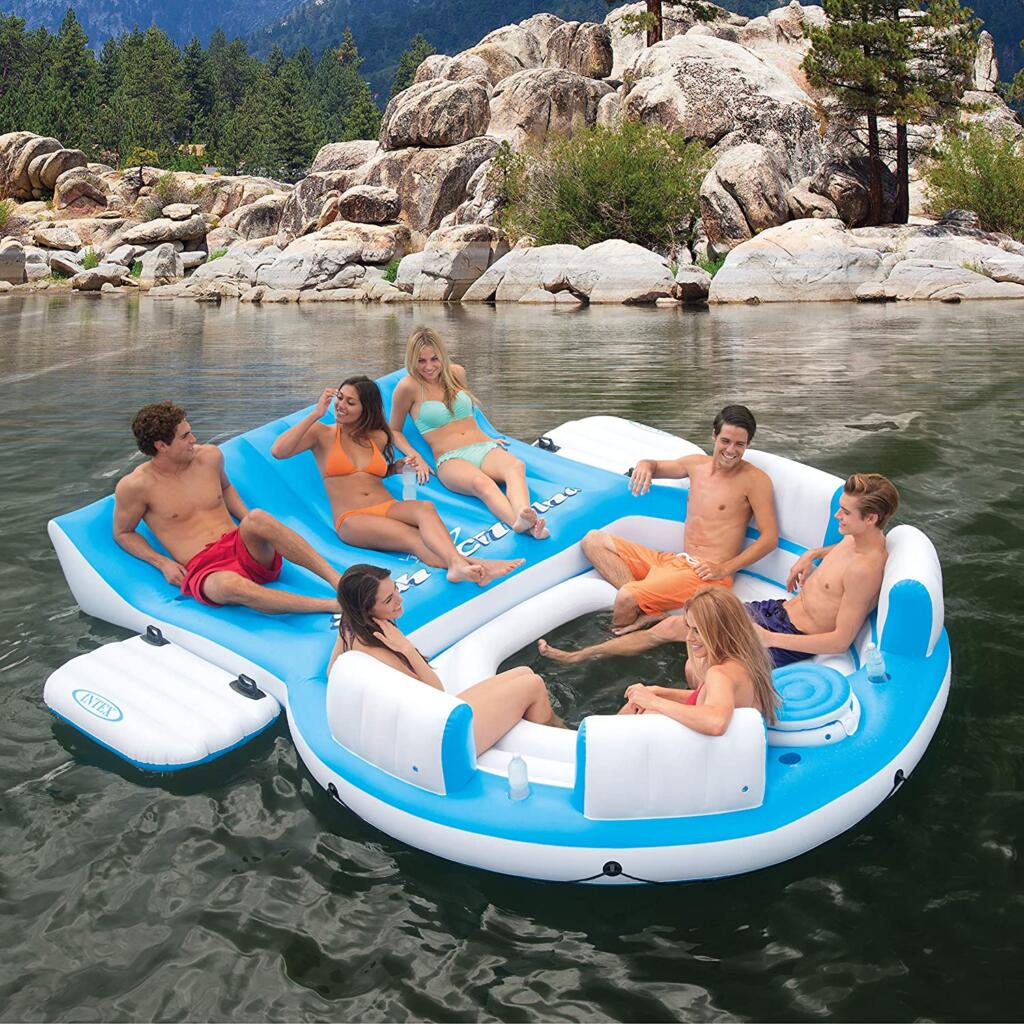 This massive inflatable, aptly called Splash 'n Chill, is like bringing your own floating boat dock to the water. It comfortably seats up to 7 people, with the added bonus of cupholders and a built-in cooler. Take a look at all the amazing features on Amazon. Then grab a beer, some friends, and relax.
American Flag Inflatable (Intex)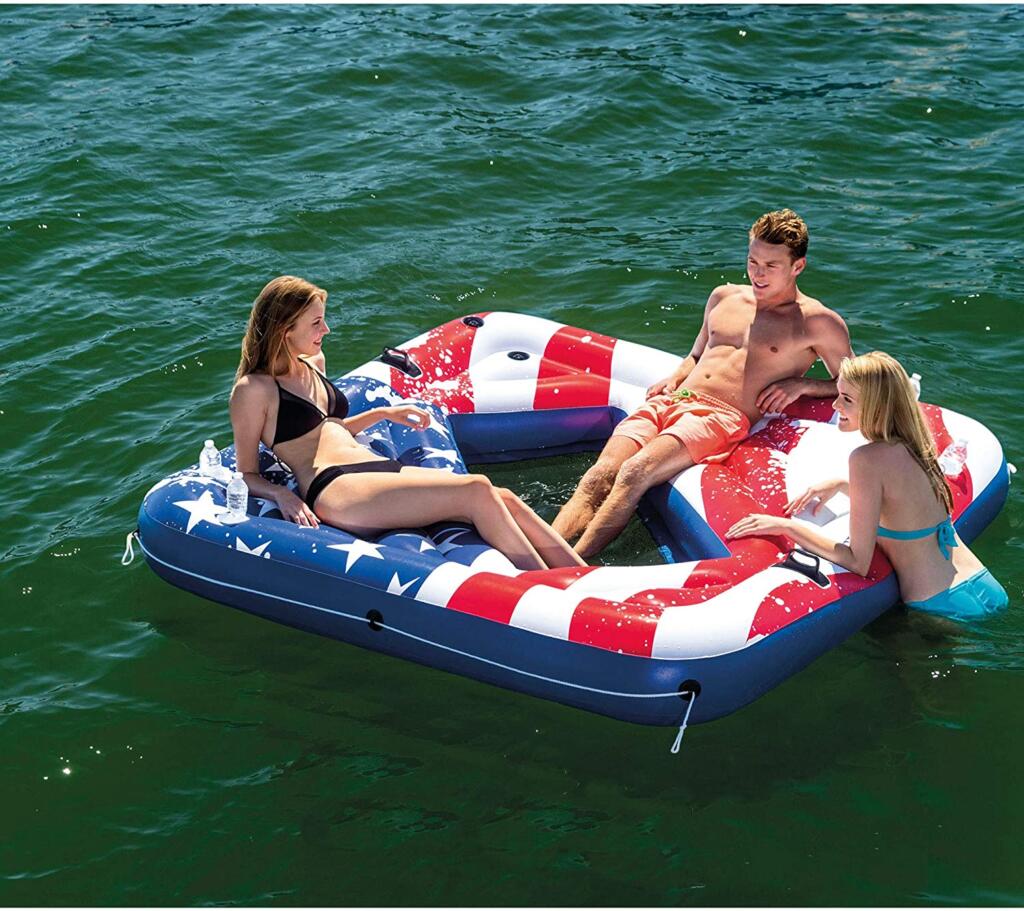 Did someone say, "4th of July?" With this American flag inflatable, you can relax on the lake while expressing your patriotic spirit. It inflates within minutes so you can get on the "sea to shining sea" faster. Plus, the extra-strength vinyl material will keep you afloat for as long as you'd like. Check it out!
Giant Inflatable Derby Duck (GAME)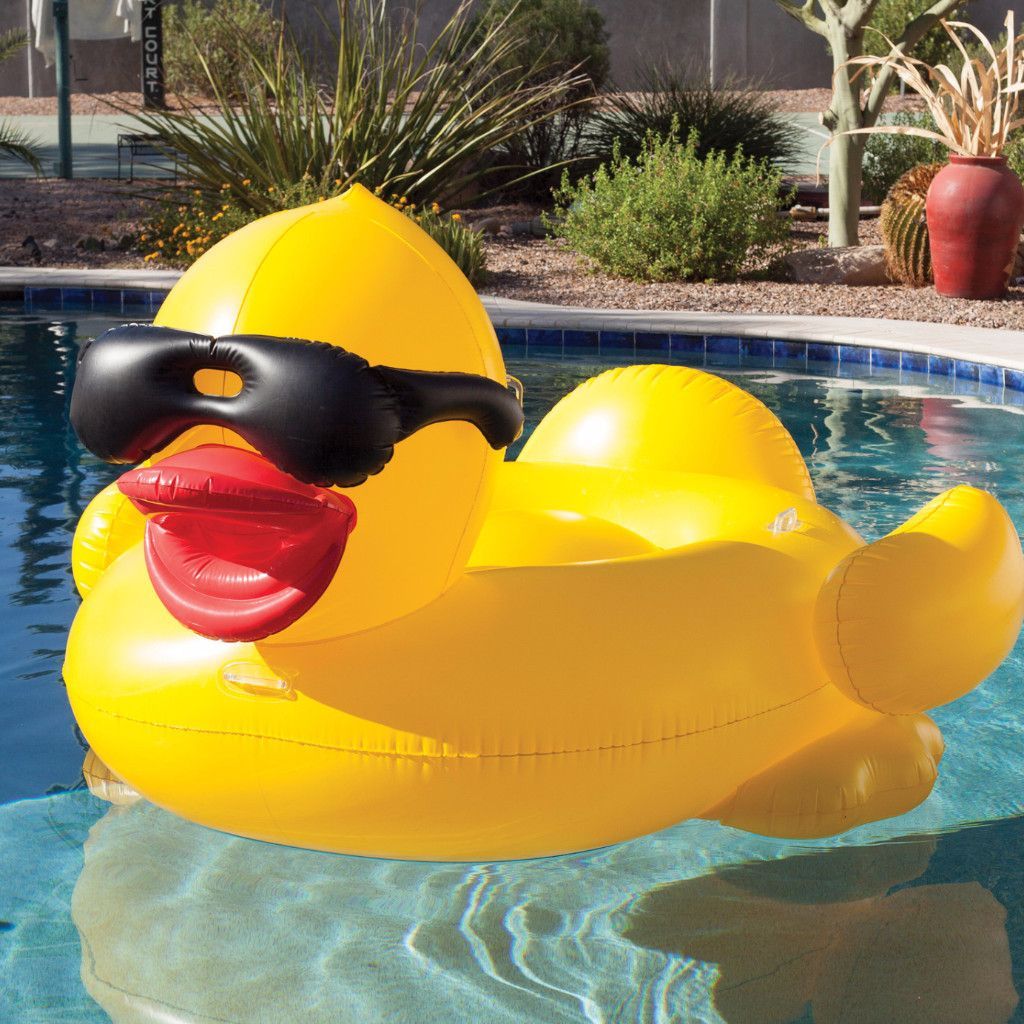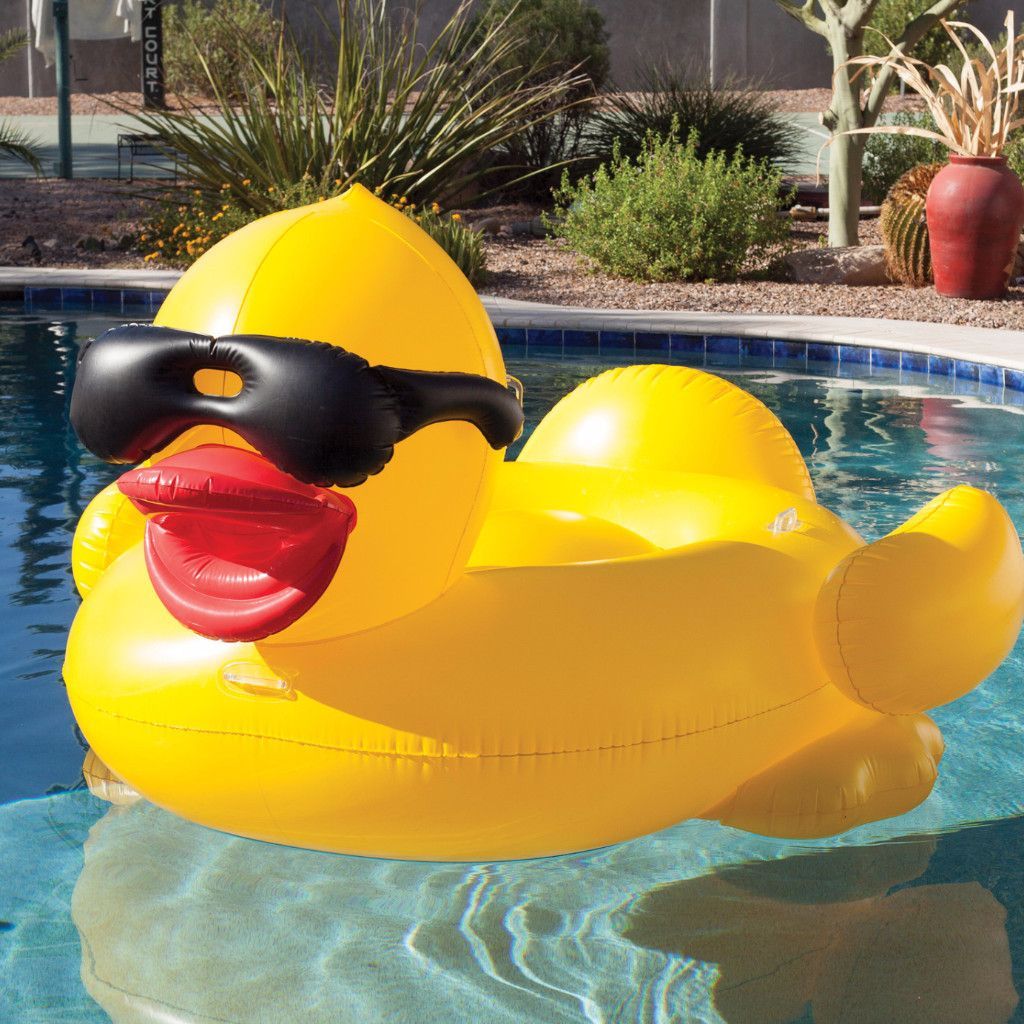 What's better than a rubber duck in the bathtub? This giant inflatable duck with sunglasses in a pool or lake. No doubt about it, this inflatable from GAME is the coolest of all the lake floats. Use one of the five handles to climb on board and enjoy the day.
Flamingo Party Island (Intex)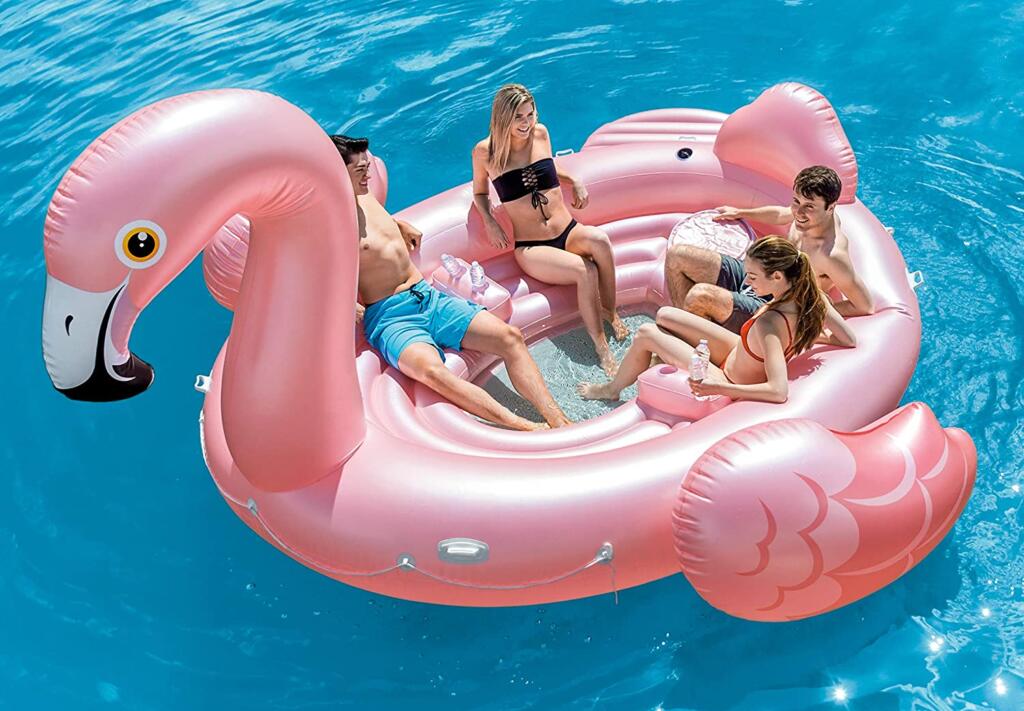 With this top inflatable, you can float like a flamingo this summer. The four cup holders and built-in cooler will keep your crew hydrated, and the mesh floor will keep your feet cool all day. No need for anyone to balance on one foot either– this float comfortably seats four people with plenty of legroom.
Dragon Float (GoFloats)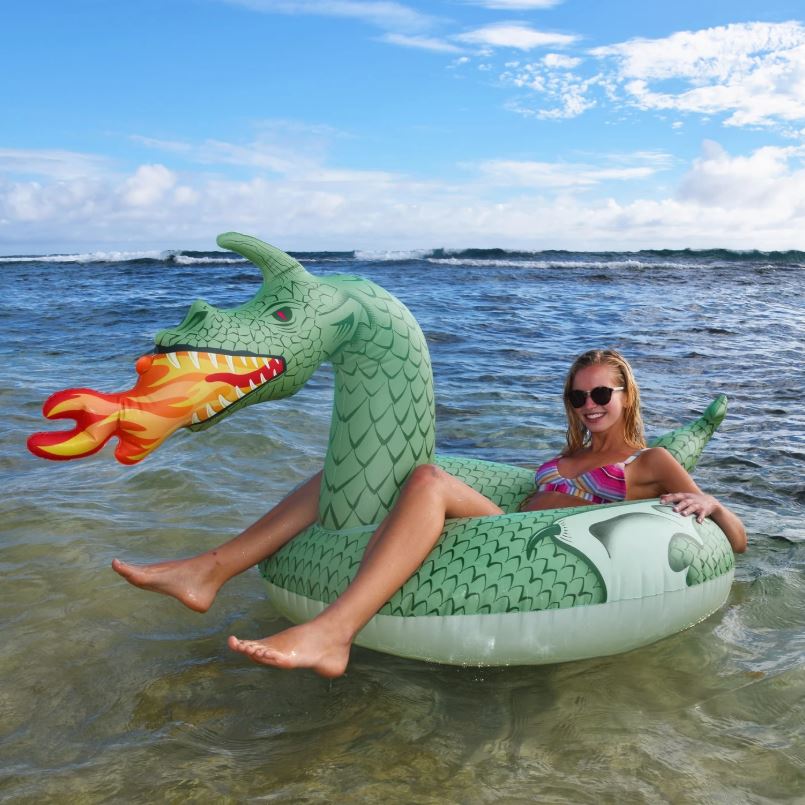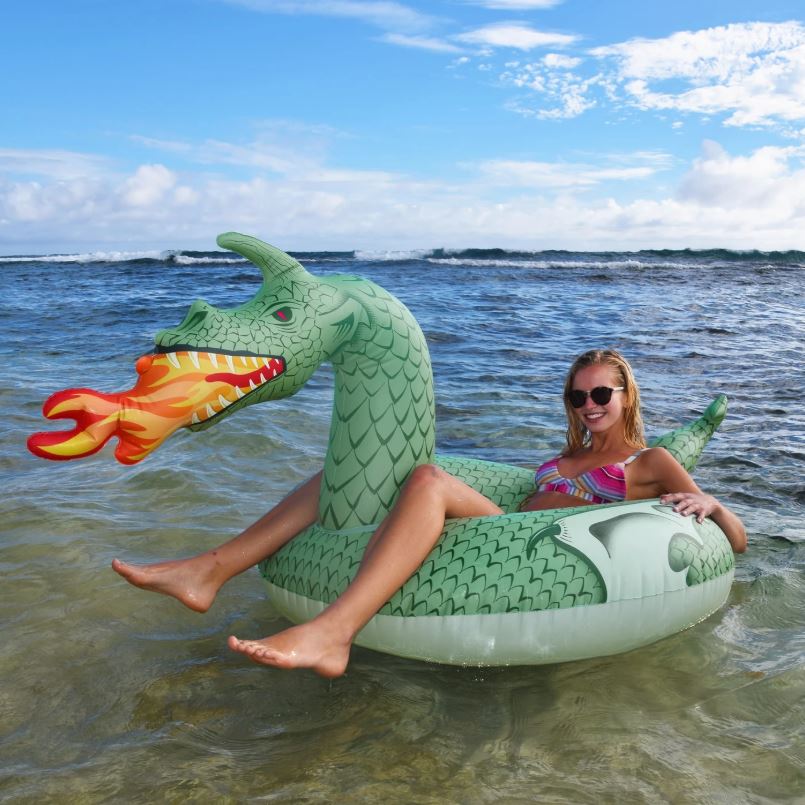 If summer wasn't already hot enough, it's time to add some fire! This dragon float is made to last from premium UV-protectant vinyl. It even includes a bonus dragon drink float to hold your magical goblet of choice.
Inflatable Rainbow Cloud Drink Holder (Jasonwell)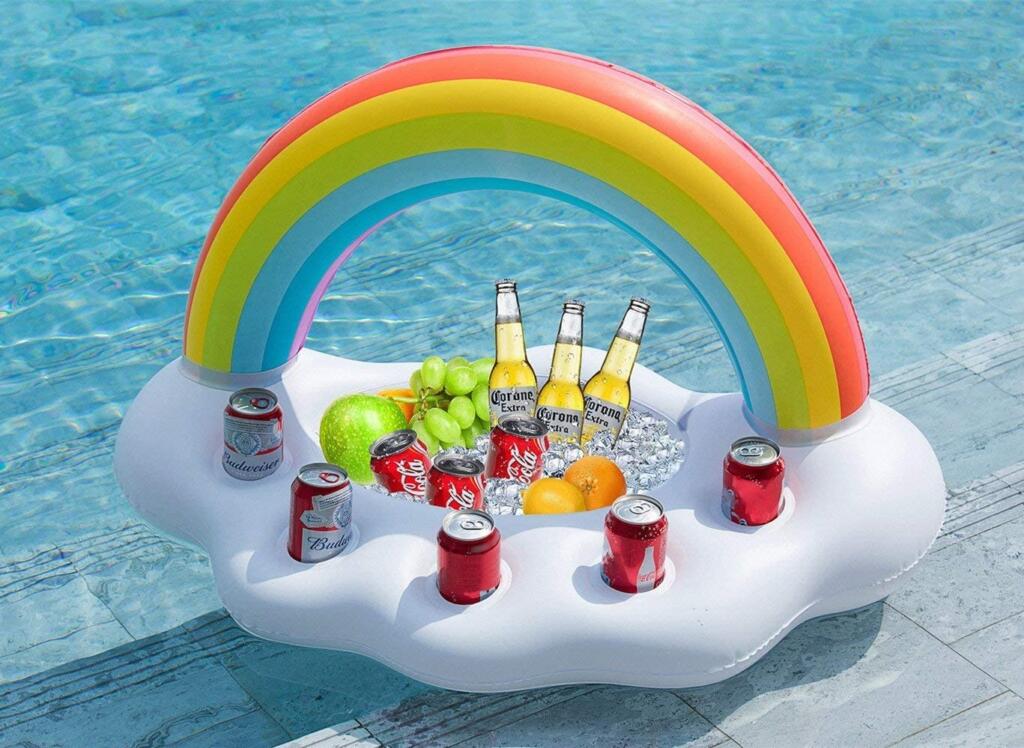 Even though you can't float on this inflatable, your drinks can! This Rainbow Cloud Drink Holder from Jasonwell will bring the snack bar to you. Add some ice in the middle to keep snacks and other beverages cold. Perfect for a pool or shallow lake water.
With these top lake floats, you won't want to leave the lake!